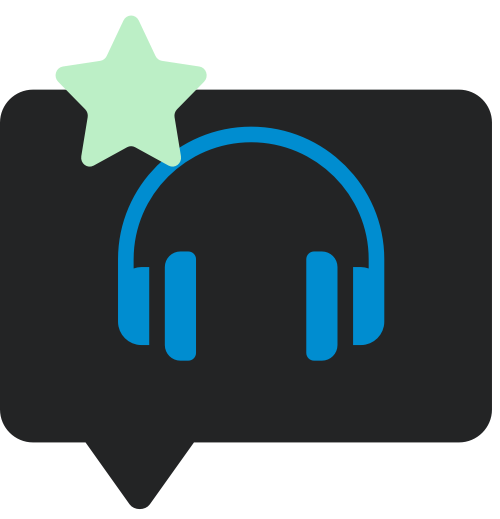 Reviews
Duran Duran / Big Thing / 2CD+DVD
Big Thing is probably one of Duran Duran's best albums. It's a great length for a start – 10 tracks (if you exclude the two 'interludes' which are only half-minute musical doodles). But what's really good about it is that despite signs that their star was on the wane (Skin Trade and Meet El Presidente from the Notorious album had not performed well in the charts) Duran Duran (or should that be Duranduran for this era..) still had lots of confidence in their own abilities. Yes, they could write catchy pop records when they wanted to, and yes, if they wanted to do slow arty album tracks they could do that too.
It's probably fair to say that this was the last Duran Duran album where they weren't under pressure to have a 'come back' record or prove anything. Notorious the album had performed solidly if not spectacularly, but for Notorious the single it was business as usual. The band's eighth transatlantic top ten hit.
Big Thing was originally released in October 1988. The first single I Don't Want Your Love was yet another massive hit in the US, reaching no.4 in the Hot 100 (although surprisingly only reaching no. 14 in the UK). A furious groove of a record with programmed bass and drums and a very catchy chorus, it was classic Duran Duran. The follow-up All She Wants Is was quite an unusual track. A dancey, clubby record, it's performance reversed the achievements of I don't Want Your Love by hitting the top ten in the UK while stalling at 22 in the US. Do You Believe in Shame, the final single was a lovely track, but not what the public wanted from Duran Duran, or at least certainly not as a single, and it disappeared quickly having flirted will only the lower reaches of the charts on both sides of the Atlantic.
But to judge the band or the album by the singles alone is to miss the point of Big Thing. The beauty of the record is in the relaxed, often melancholic album tracks. Too Late Marlene, Land and Palomino are all wonderful meditations on love, regret and yearning. Absolutely fantastic. Even better, The Edge of America ends the album in evocative, cinematic, widescreen fashion leading nicely into the guitar and white noise of Lake Shore Driving. It really does work well as an album which hasn't always been the case with Duran Duran. A big improvement to these ears on Notorious which suffers from some very average album tracks.
So what of this Deluxe Edition from EMI?
Well the good news is that they have reverted to the 'lift-off lid' box packaging used on Duran Duran and Seven and the Ragged Tiger, having dallied with a rather unattractive 'fat box' jewel case for the Arcadia reissue. I say good news – I'd still prefer a multi-disc digi-pack, or the hard-back book packaging used for the Rio deluxe edition. Lifting out all these individual bits from a small box is rather fiddly and each individual disc is packed in a card slip-case which on reflection doesn't seem that 'deluxe' when they give CDs away free these days with tabloid newspapers in a similar way.
Anyhow, on CD 1 you get just the remastered version of the album. However there is one important difference to this version of the album and that is that the track Drug (It's just a state of mind) appears in it's original non-remixed Daniel Abraham version. As John Taylor explains on a postcard within the set "When we delivered the album to EMI, the song was mooted as a potential single, and we decided that there should be remixes of the song made. This happened a lot around this time. But the remix of 'Drug' became a potential issue with the band. The decision was made in haste – the album had to be mastered and released – and we went with the remix. It was not long before we realised we had made a big mistake, and by doing so had compromised the integrity and sonic flow of this particular album. It is with great excitement that we look forward to now having this version of the album available, both on CD and Vinyl."
It is a massive improvement, there is no doubt. The included version of Drug had been released before however. It was on the 12″ of Do You Believe in Shame back in 1989 and has appeared as an extra track at the end of the album on a few CD issues in the past.
CD 2 has a round up of remixes (both 7″ and 12″). Disappointingly unlike with the Rio reissue Duran Duran have chosen NOT to give us any original demos. However, three tracks are previously unreleased. First off is a full unedited version of one their best b-sides I Believe/All I Need to Know (this was the flip-side of 'All She Wants Is). Not really an improvement on the sublime original if we are being honest, and you can see why they edited down for it's commercial release back in 1989. Very much falls into the category of 'interesting, but not essential'. The other two unreleased tracks are of more interest. These are 7″ and 12″ mixes for the album track and opener, Big Thing. Obviously, someone at some time thought this could be single material and the remixes were ordered. They turn out to be very enjoyable – if slightly cheesy – and one wonders if this track had been picked for the second or third single how it would have fared.
The final disc in the package is the DVD.It contains a much-bootlegged concert in Milan, Italy in December 1988 only two months after the albums release. These were the days when fans would come to hear the new album and enjoy some oldies thrown in rather than coming for the oldies and enduring new material which tends to be the case today. So not only do the band perform 7 out of the 10 songs on the album the Duran-loving Italians obviously have Big Thing etched into their brain because they enthusiastically sing along to broody album tracks like Palamino and Land. Duran Duran are full of confidence and perform slow numbers like Winter Marches On from Notorious and have a great band to boot, with horn section, two backing singers, Sterling Campbell on drums and a prominent Warren Cuccurullo replicating some of his gorgeous 'liquid guitar' from the album (he was still not an official member of 'Duran Duran' that would come with the next album, 1990's disappointing Liberty).
The audio on the DVD is stereo PCM 48/24 (no Dolby Digital 5.1) and the disc is filled out with the promo albums from the album including Do You Believe In Shame? which makes it's DVD debut.
Finally, a word on the remastering.It's a significant improvement on Seven and the Ragged Tiger, and in particular Duran Duran where there was an awful glitch on Girls on Film (which EMI shamefully refused to re-press and replace).
All in all a very satisfying package. Some demos/alternate versions would have been welcome but that apart, this release does tick most of the boxes. It will be interesting to see if EMI continue these deluxe editions with Liberty (1990) and 'The Wedding Album' (Duran Duran, 1993).