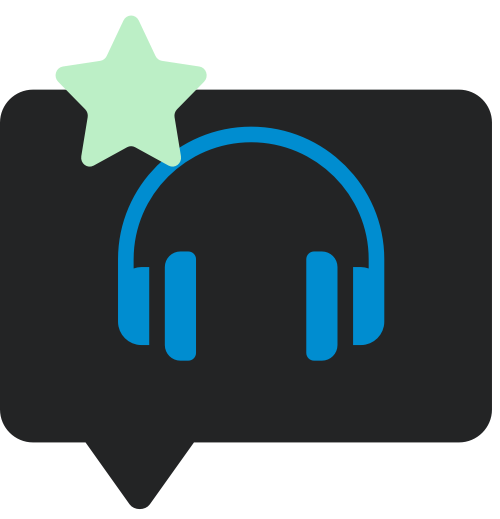 Reviews
Duran Duran delight fans with two warm-up shows in Birmingham
SDE reviews both nights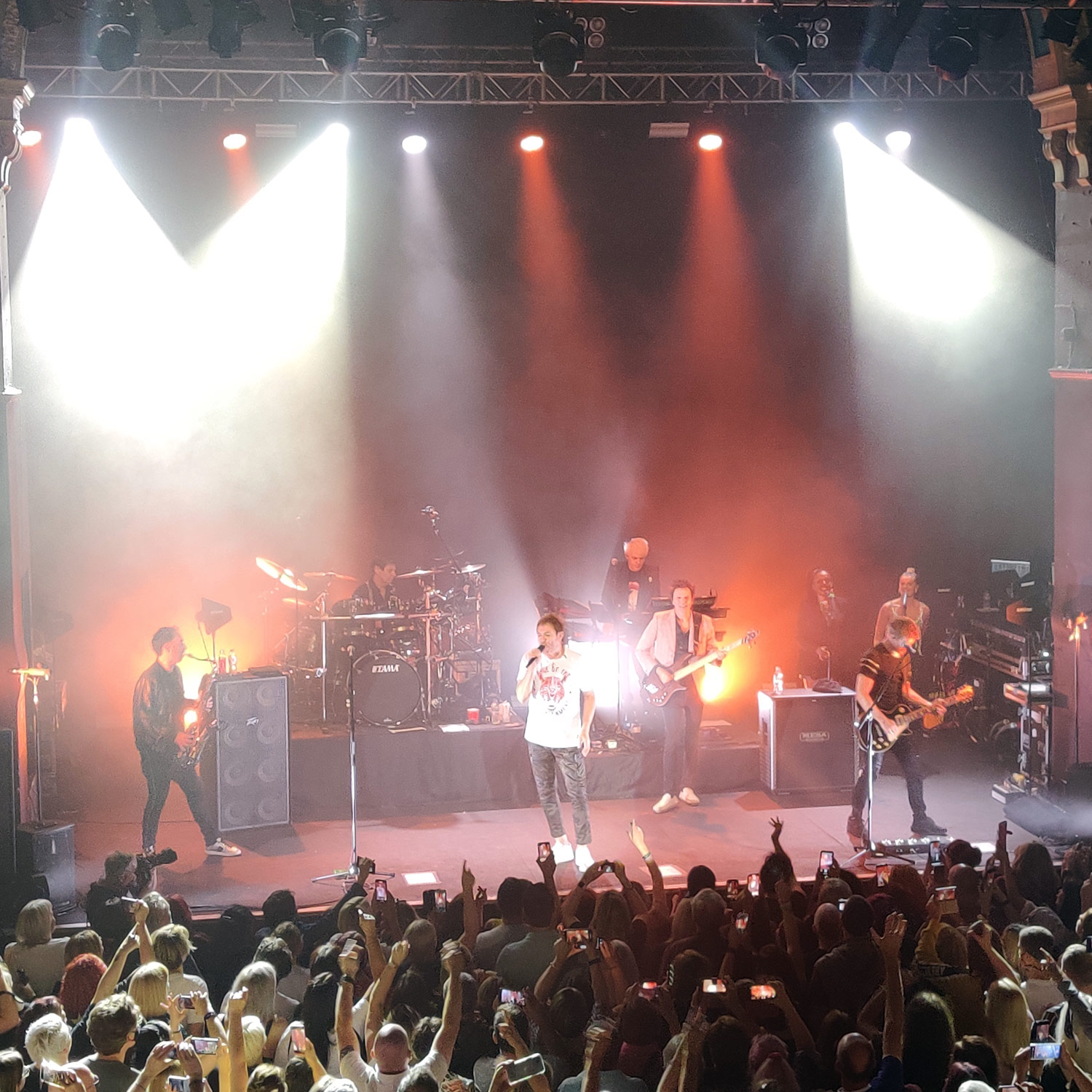 SDE attends both 'homecoming' concerts
Duran Duran played their first shows in the UK to a paying audience for nearly five years this week, as they dusted off the cobwebs and warmed up in their hometown of Birmingham for their headlining slot on Sunday at this weekend's Isle of Wight Festival .
Simon Le Bon looked dapper in white trousers and jacket (on the first night) and with Nick Rhodes manning his synths at the rear and the two Taylors (Roger and John) taking care of the rhythm section, this was the 'four-fifths' version of Duran Duran we've been familiar with since Andy spoiled the reunion party by departing in 2006.
In terms of guitar duties, there was no sign of Blur's Graham Coxon who contributed to their forthcoming album Future Past and has recently joined Duran Duran on stage for various promotional duties. Instead, the reliable Dom Brown returned. His history with the band goes back well over 15 years, but he's never officially been 'in' Duran Duran, so it was just another day at the office (niche Wet Wet Wet joke warning) for the 'Graeme Duffin' of the band. A saxophone player and two female backing singers were the other contributors on stage.
The band opened with 'Invisible', the rather good first single from the forthcoming new album before delivering a triple-header of 'The Reflex', 'Notorious' and 'A View To A Kill'. All classic Duran Duran tracks of course, but I always feel that while Nile Rodgers may have done them a big favour when he remixed 'The Reflex' in 1984 – delivering a number one hit as a result – they pay the price in the live environment. Rodgers choppy, cut-and-paste reworking never sounds particularly fluid live and I can't relax, because I'm always worried something will go wrong with Nick Rhodes triggering all those studio samples and sequences and half the song will disappear!
Given these were warm up shows, it was a chance for the band to road test new material and so in addition to 'Invisible', the crowd got to hear the most recent single 'Anniversary' and an album track called 'Tonight United'. The former sounded particularly good with a real organic, almost Notorious-era vibe, while 'Tonight United' had a retro pulsing keyboard sound (perhaps not surprising given the album version is co-written and co-produced by disco legend Giorgio Moroder).
Highlights included 'Friends of Mine' from their 1981 debut; a storming '(Reach Up For The) Sunrise' (the Jason Nevins radio-mix arrangement) which probably 'rocked' harder than anything on the first night; and 'Girls On Film', which segued with Calvin Harris' 2007 hit 'Acceptable in the 80s', before signing off with a 'Planet Earth' coda.
SDE was lucky enough to attend both nights in Brum and the setlists weren't identical. On the first evening fans were treated to a rare performance of 'Skin Trade' from the Notorious album which sounded fantastic although this was dropped for the second night and replaced by 'Planet Earth' which I have to acknowledge went down better with the crowd. Remarkably, Duran Duran also omitted 'Save A Prayer' from night #2 (my companion was wracking his brain trying to remember the last time they didn't play that 1982 smash) as well as 'Hungry Like The Wolf'. For the second evening, Duran Duran added their cover of Melle Mel's 'White Lines (Don't Don't Do It)' to the set. Taken from their much-maligned 1995 covers album Thank You, it may be considered a bit naff for Duran to perform this, but it works in the live setting and is a lot of fun, probably because it's such a good to sing along too, whoever is singing it!.
Ordinary World (encore for night #1, but much further up the setlist on the second evening) sounded good as ever, as did the other big hit from 1993's 'The Wedding Album', 'Come Undone'. Duran played nothing from 1988's Big Thing nor 1990's Liberty. The latter was no surprise, although I'd love to hear 'Serious' or 'My Antartica' in the live setting. No songs from the-album-before-last (2010/11's All You Need Is Now) were played on either night and only 'Pressure Off' from 2015's Paper Gods made the grade.
There was a warm, relaxed, informal atmosphere across the two nights in Birmingham and frontman Simon Le Bon was his usual likeable self and rather endearing with it. He revelled in this homecoming and offered heartfelt thanks to the audience for sticking with the band over the years. Nick didn't say anything at either gig and John briefly acknowledged Simon last night after Le Bon had introduced and thanked the band members and other musicians on stage.
With so many classic hits in their locker, it's impossible to not feel entertained by Duran Duran live on stage and while, occasionally, I yearned for more creativity, in terms of arrangements – and for the music to sound more 'real' and less like the studio recordings – I'm probably in the minority and the familiar cues (that sequencer for 'Save A Prayer', those orchestra stabs for 'A View To A Kill') definitely had the desired impact on the crowds this week.
In essence, these were greatest hits sets and so we didn't learn much about the new album and hardcore fans were only offered a few crumbs in terms of rarities ('Skin Trade' being the obvious one). But I have no doubt the selection will be well-received by the non-partisan festival crowd at the weekend, so in that respect, job done.
Duran Duran played the O2 Institute Birmingham on 14 and 15 September 2021 and they play the Isle of Wight festival on 19 September. The new album, Future Past, is released on 22 October 2021.
Browse all formats of Future Past on the official Duran Duran store
Compare prices and pre-order
Duran Duran
Future Past - white vinyl LP
Compare prices and pre-order
Duran Duran
Future Past - deluxe CD
Tracklisting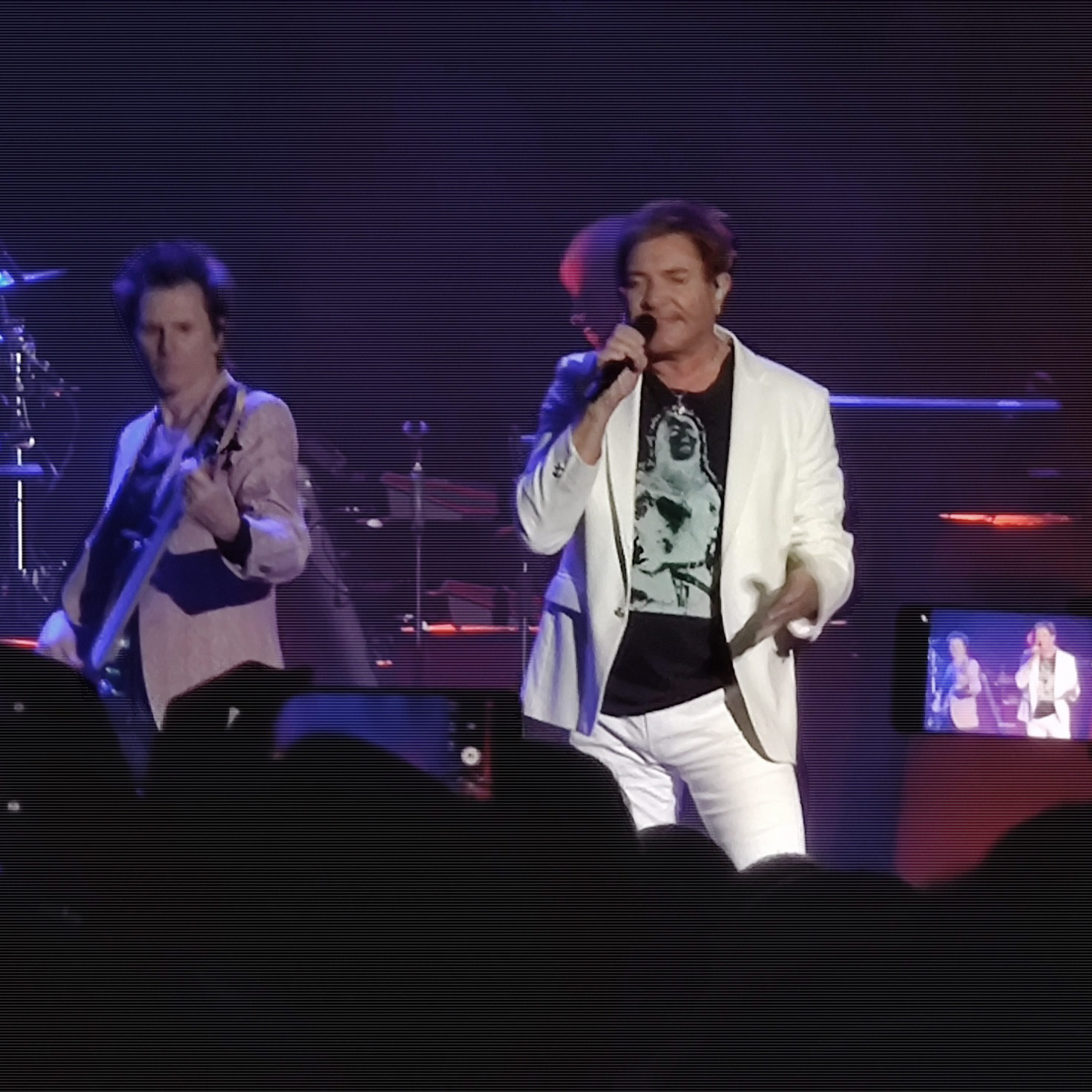 O2 Institute Birmingham Duran Duran
/
14 Sep 2021

Invisible
The Reflex
Notorious
A View to a Kill
Anniversary
Skin Trade
Come Undone
Pressure Off
Friends of Mine
Save a Prayer
Tonight United
(Reach Up for the) Sunrise
Hungry Like the Wolf
Girls on Film / Acceptable in the 80's
Perfect Day / The Wild Boys
Ordinary World
Rio

15 Sep 2021

Invisible
The Reflex
Notorious
Anniversary
Pressure Off
Come Undone
Planet Earth
A View to a Kill
Friends of Mine
Ordinary World
Tonight United
(Reach Up for the) Sunrise
White Lines (Don't Don't Do It)
Girls on Film / Acceptable in the 80's
Perfect Day/ Wild Boys
Rio