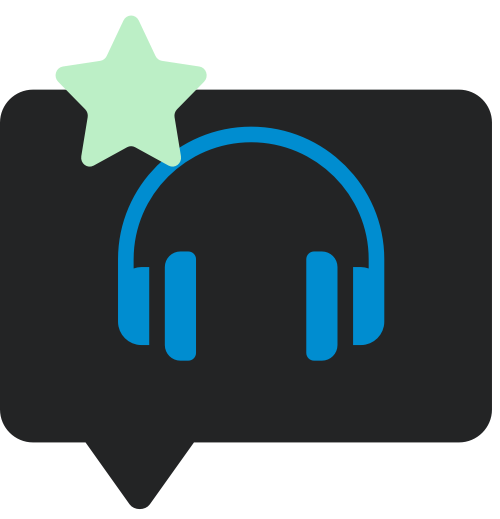 Reviews
Exploring the Explorer's Edition of Paul McCartney's Egypt Station
Does 'Egypt Station II', the ten-track bonus disc, cut the mustard?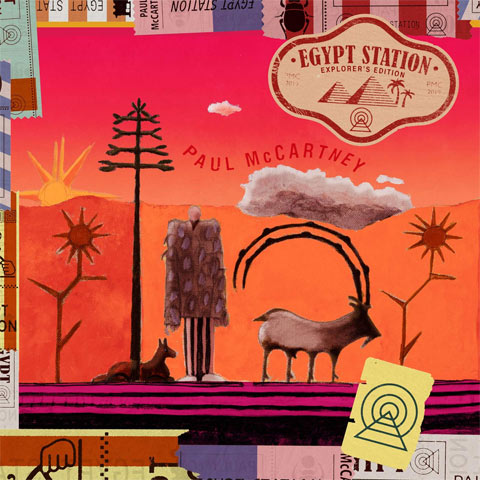 Another week and another version of Paul McCartney's 2018 album Egypt Station. Hopefully, this new 'Explorer's Edition' will be the last, although you never know with Macca (maybe a 'Journey's End' edition is planned for Christmas?!).

The Explorer's Edition comes as a two-CD set or a 3LP vinyl package and adds 10 tracks to the standard 16-song version of the album. The bonus disc is called 'Egypt Station II' which is slightly dull, but let's examine what's contained within.

There are six studio recordings and four live tracks. Of the studio tracks two of them ('Get Started' and 'Nothing For Free') have already appeared on the 'deluxe' edition of the album that was issued back in and one is a 'full length' version of album track 'Who Cares'. 'Get Enough' was made available via streaming and YouTube on New Year's Day, which leaves two songs ('Frank Sinatra's Party' and 'Sixty Second Street') that are previously unreleased in any form.

Given that anyone considering buying this Explorer's Edition for the bonus material will undoubtedly have bought the deluxe last year, it's rather disappointing that 'Get Started' and 'Nothing For Free' are repeated. Producer Greg Kurstin told Rolling Stone last year that he recorded "20-something" songs with Paul as part of the Egypt Station sessions which suggests that there's still a few unissued tracks knocking about. Having said that, it's amazing what a difference it makes putting these two songs at the beginning of a run and not the end.

The Kurstin-produced 'Get Started' really benefits from being the first track and, under closer inspection, reveals hitherto unappreciated elements. The post-chorus 'wooh-oohs' are followed by some wonderful guitar lines reminiscent of Carlos Alomar's work on McCartney's 1986 single 'Press', while the production standards are very high and consistent with anything on the album. In other words, this doesn't sound or feel like a 'B-side'. The song also has a great structure and enjoys something of a McCartney's specialty, the rocky ad-libbed coda. On this Explorer's Edition of Egypt Station, 'Get Started' is transformed from an album-spoiling appendage to a strong opener, which leaves you wondering, 'why wasn't this on the album?'



'Nothing For Free' was produced by Ryan Tedder and has a more free-form, experimental feel to it. I previously dismissed this track but have to acknowledge that it's damn catchy and has a certain McCartney II vibe to it. It effectively gets away with being a bit sketchy and not really having much of a verse melody. However, Tedder is simply not as good at producing McCartney's voice as Kurstin.

Like 'Get Started' and most of the album, 'Frank Sinatra's Party' and 'Sixty Second Street' are also both produced by Greg Kurstin. The former may well be based on real experience Paul had in the 1960s – it references Sammy Davis Jr, Dino Martin, Angie Dickinson and others – or he could have just made it all up! It starts promisingly before an ill-advised Jack and the Beanstalk referencing lyric: "Fee, Fi, Fo, Fum, I'm not the only Englishman…". Musically, this sounds great, but the semi-nonsense words demote it to the second division.

'Sixty Second Street' is an appealing acoustic ditty, the sort of thing that appears effortless to Paul McCartney. Again, it's nicely produced has a few twists and turns along the way. It's not a classic, but if this was a B-side it would get a lot of love, I think.

'Who Cares (Full Length) has a two and a half minute long coda of guitar grooves. Nice, but ultimately superfluous, which I guess is why it was edited out in the first place! This has never been my favourite from Egypt Station, but still interesting to hear.

'Get Enough' is the third track from the Egypt Station sessions produced by Ryan Tedder ('Fuh You' and 'Nothing For Free' being the others) and it's really quite horrible. In an alternate reality – or with another producer – you might have the seed of a plaintive piano-led McCartney ballad, and some lush harmonies at the two minute mark hint at what might have been, but this remains an autotuned mess and evidence of an artist who has no one around him to say "that's not a good idea".

Talking of bad ideas, the four live tracks that complete Egypt Station II ('Come On To Me', 'Fuh You', 'Confidante' and 'Who Cares') are rather painful listening. The experience of seeing Paul play live is still one I'd recommend – and being in the crowd at Abbey Road, The Cavern Club or Grand Central Station must have been particularly thrilling – but you really need to be there for the whole experience. There's a reason Paul hasn't released a live album for 10 years and sitting at home listening to a rather croaky McCartney run through these songs isn't much fun, even if they were co-recorded and co-mixed by Giles Martin.

As a McCartney fan, I suppose I'm pleased this edition exists and I still get a kick out of hearing a 'new' song, but with the repeated bonus tracks from the original deluxe and the listen-to-them-once live cuts, one has to acknowledge that Egypt Station II represents rather slim pickings. If Paul's marketing team had had the discipline to not bother with a deluxe edition the first time around it would have been a different story.

Egypt Station Explorer's Edition is out now on CD and vinyl. The coloured vinyl is due to be officially released on Friday. Some stock available via the SDE shop.


Compare prices and pre-order
Paul McCartney ?– Egypt Station (Explorer's Edition)
Egypt Station Explorer's Edition 3LP coloured vinyl
Compare prices and pre-order
Paul McCartney
Egypt Station Explorer's Edition 2CD edition
Compare prices and pre-order
Paul McCartney
Egypt Station Explorer's Edition 3LP black vinyl
Egypt Station
Explorer's Edition 2CD edition
CD 1
1. Opening Station
2. I Don't Know
3. Come On To Me
4. Happy With You
5. Who Cares
6. Fuh You
7. Confidante
8. People Want Peace
9. Hand In Hand
10. Dominoes
11. Back In Brazil
12. Do It Now
13. Caesar Rock
14. Despite Repeated Warnings
15. Station II
16. Hunt You Down/Naked/C-Link
CD 2
1. Get Started (Previously available on the 18-track deluxe)
2. Nothing For Free (Previously on the 18-track deluxe)
3. Frank Sinatra's Party*
4. Sixty Second Street*
5. Who Cares (Full length version)*
6. Get Enough (previously digital only)
7. Come On To Me (Live At Abbey Road Studios)*
8. Fuh You (Live At The Cavern Club)*
9. Confidante (Live At LIPA)*
10. Who Cares (Live At Grand Central Station)*
*Previously unreleased
Egypt Station
Explorer's Edition 3LP vinyl
Side 1
1. Opening Station
2. I do not know
3. Come On To Me
4. Happy With You
Side 2
1. Who Cares
2. Fuh You
3. Confidante
4. People Want Peace
5. Hand In Hand
Side 3
1. Dominoes
2. Back In Brazil
3. Do It Now
4. Caesar Rock
Side 4
1. Despite Repeated Warnings
2. Station II
3. Hunt You Down / Naked / C-Link
Side 5
1. Get Started
2. Nothing For Free
3. Frank Sinatra's Party
4. Sixty Second Street
5. Who Cares
Side 6
1. Get Enough
2. Come On To Me
3. Fuh You
4. Confidante
5. Who Cares