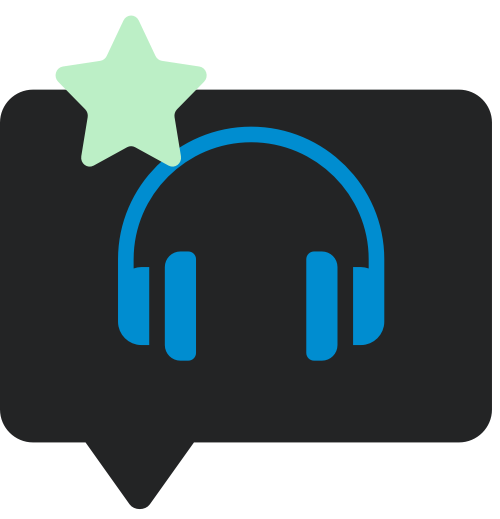 Reviews
Hall and Oates / The Atlantic Albums: Whole Oats + Abandoned Luncheonette + War Babies

Daryl Hall and John Oates, the early years:
Pedal steel guitar, cellos and electric violins…
Hall and Oates' first three albums for Atlantic Records have been brought together in this new 2CD package from Edsel Records.
The duo were originally known as 'Whole Oats' (Hall's surname was originally Hohl) and for a while at the start of 1970s they seemed to be going nowhere. When the Philadelphia-based musicians took a trip to California in 1971, it provided the break they were looking for. Label-owner Earl McGrath met them and his association with Atlantic Records helped to secure them an audition with renowned producer Arif Mardin.
Impressed, Mardin signed them up and promised to produce their first album.
By this time Hall and Oates had dispensed with their old band name, but liked 'Whole Oats' enough (for some reason) to keep it as the title for their debut album, which was released in late 1972.
[singlepic id=303 w=320 h=240 float=right]Those only familiar with the band from their '80s hits such as Maneater and Private Eyes, may be in for a shock on hearing how they sounded in the early '70s. A laid back pop/rock sound with acoustic guitars, piano, mandolin and even pedal steel on some tracks (courtesy of Ben Keith, best known for his work on Neil Young's records), the songs probably sound very different to most people's perceptions, but are still melodic and easy on the ear.
Southeast City Window could have been penned by Paul Simon, with it's gentle finger-picking folky lilt, while I'm Sorry and Fall in Philadelphia have a confident pop/soul sound and plenty of hooks. There's nothing much to dislike here at all, and everything chugs along nicely in a relaxed-Sunday-afternoon kind of a way.
Although not a commercial success, Atlantic and Arif Mardin had enough confidence in the duo to allow them to record another album.
[singlepic id=302 w=320 h=240 float=right]If you thought Whole Oats was a bad album title, to purchase their follow-up (released a year later in November 1973), you had to ask for a copy of Abandoned Luncheonette. Mardin produced once more, and this 9-track affair is very much a case of evolution rather than revolution. The John Oates tracks (they write separately and together) tend towards acoustic mid-paced ballads (Had I Known You Better Then, I'm Just A Kid), whereas Daryl Hall tends to pen the slightly 'poppier' songs such as opener, When The Morning Comes and the funky Everytime I Look At You.
There are some interesting diversions. Abandoned Luncheonette and Laughing Boy both sound like they were written for a Broadway musical, and Lady Rain is gripping, with a tone of impending doom, an excellent arrangement and John Blair doing some superb work on the electric violin.
Abandoned Luncheonette might just have the edge over Whole Oats, but there is not much in it. The big difference with this record, however, is that it contains She's Gone, their first bona fide 'hit' (albeit when reissued in 1976). So a points victory for Luncheonette.
Possibly looking to shake things up a tad, Hall and Oates hired Todd Rundgren to produce their third record with Atlantic. War Babies represents a definite shift in sound, and much of the soft-rock is gone. The band had relocated to New York and Daryl Hall in particular was absorbing the chaos, intensity and craziness of Manhattan in 1974. This, coupled with Rundgren's 'anything goes' attitude in the studio made War Babies very different indeed to the records that preceded it. 70's Scenario typifies this with an echo-laden vocal, a dark lyric and some amazing Rundgren wild guitar in the middle eight. It's a superb track. Beanie G and the Rose Tattoo is an excellent tight slice of funk-pop while I'm Watching You (A Mutant Romance) concerns a stalker watching his prey through TV monitors ("another dirty spy with a TV eye").
[singlepic id=300 w=320 h=240 float=right]Seven of the ten tracks were Daryl Hall solo compositions, and it's clear he was the driving force behind this one. Rundgren's production and his lead guitar skills give the music much more 'edge' helping to lift some of the more average tracks. A hugely entertaining record which sits somewhere in-between their early acoustic efforts and the slick commercial productions of the '80s.
Unfortunately, it wasn't a hit and Atlantic had run out of patience – they dropped the duo.
Before walking away from Atlantic, Hall and Oates cut three more tracks, with Arif Mardin back at the helm. These three tracks would end up on a 1977 Atlantic Records hit compilation called No Goodbyes, but they are included here on disc 2 of this package as a tidying up exercise. The sound very much reverts to the pre-War Babies period, and the track It's Uncanny, in particular, shows that they hadn't lost the knack of writing simple pop-soul numbers.
Finally, a superb song called Past Times Behind also finds a place on this collection. Originally recorded during the Whole Oats sessions (it didn't make the album), this track didn't surface officially until 1996 when it was issued on a compilation called Hall and Oates – The Atlantic Collection. It's a great coming-of-age number, written by John Oates, with instrumentation reminiscent of Harvest-era Neil Young.
Edsel have done a really intelligent job packaging together the Hall and Oates Atlantic years. The first two albums are on disc one, while the extra tracks mentioned above start disc two and are then followed by the War Babies album. Technically this is out of sequence since three out of those four bonus tracks were recorded after War Babies, but given that they share the same Arif Mardin production, there is a certain logic to the decision to place them straight after Abandoned Luncheonette.
It's a shame that the front cover of this compilation has more resemblance to an advertisement than a record sleeve. Using one of the original album covers with something like a "plus two more albums" tag underneath, might have been preferable (although probably not commercial enough). At least we do get full cover art for the albums within the generous 32-page booklet. As well as all the lyrics, credits, some period photos and and an excellent essay that covers the period in question, from Alan Robinson.
The CDs come in a standard plastic double jewel case – the type where in order to access CD2, you need to open the inner tray to the right, to reveal the second disc underneath. Our case is already broken, which is sadly often the way with this particular design .
It's always great to see full albums back in print rather than more compilations.  This Hall and Oates anthology shines a light on their early albums, and they really do deserve to have a wider audience – the records have bags of charm and there are some real hidden gems amongst the 34 tracks. It's great to see some thought put into releases like this, and aside from the unappealing cover and the not-sure-what-to-call-it title, there's little to find fault with here. It is also great value – available for as little as £7 online.
Daryl Hall and John Oates / The Atlantic Albums / Whole Oats + Abandoned Luncheonette + War Babies plus… is available now from Edsel Records / Demon Music Group