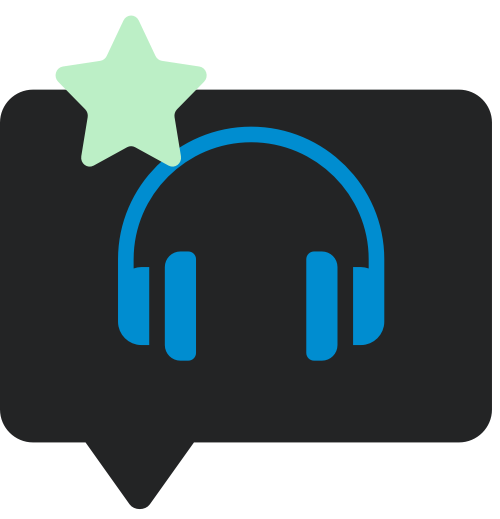 Reviews
Intrigue: Steven Wilson-curated alternative 80s collection
Reviewed by Alexis Petridis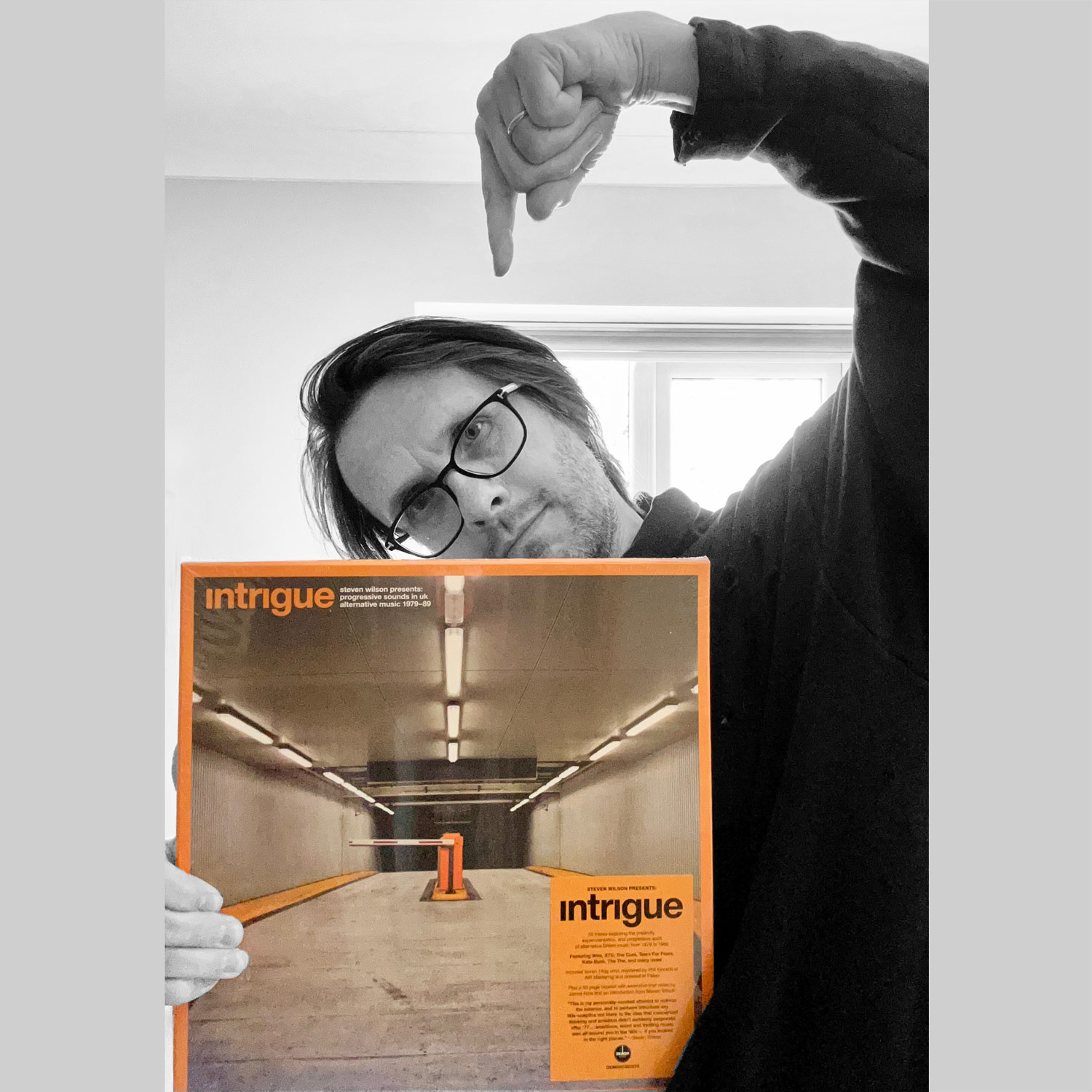 The world is hardly suffering from a crippling shortage of 80s compilations. Typing the phrase into Amazon yields pages of results. Quite aside from the umpteen volumes in the Now Yearbook series, you can take your pick from: Dance Hits Of The 80s, Electronic 80s, Chilled Electronic 80s, Cutting Edge 80s, 80s Soul Jams, 80s Rock Down, The Best 80s Car Songs In The World… Ever!, and – should your thirst for 80s car songs remain unslaked, The Best 80s Car Songs In The World… Ever! Rides Again.
It's a market crowded to the point of exhaustion, which makes Steven Wilson presents Intrigue – a 4CD or 7LP box set that we might as well call an 80s compilation, even if its timeframe takes in 1979 as well – seem all the more remarkable. It's subtitled Progressive Sounds In UK Alternative Music, which doesn't quite encapsulate its contents: an unashamedly personal selection that cuts an intriguing and genuinely fresh swathe through the decade, in which names familiar from the front page of Smash Hits rub shoulders with leftfield post-punk and names familiar from the indie disco, including The Cure, the Cocteau Twins and New Order. The well-known (The Specials' Ghost Town, the Art Of Noise's Close (To The Edit)) abuts the wildly obscure, and an impressively fresh picture of the 80 emerges.
An unashamedly personal selection that cuts an intriguing and genuinely fresh swathe through the decade

Alexis Petridis
Wilson is best known as the frontman of neo-prog band Porcupine Tree, and the quote that adorns the sticker on the front of the box set very much looks like it's aimed at die-hard prog fans: Intrigue exists, it suggests, "to introduce any 80s-sceptics… to the idea that conceptual thinking and ambition didn't suddenly evaporate after '77" (the sleeve notes too are very good at winkling out links to prog, up to and including the late Ian Curtis's complaint that the keyboards on Joy Division's 'The Eternal' left the band "sounding like fucking Genesis"). Some prog-friendly names appear in the track listing – Van Der Graaf Generator frontman Peter Hammill, Robert Fripp in his League Of Gentlemen guise and obscure 80s prog revivalists Twelfth Night – but you don't have to hold fast to the belief that everything went wrong when the Sex Pistols arrived and the only good aspect of the 80s was the rise of Marillion to think that that Wilson has a strong case for attempting to join the dots between what happened before punk and what happened after. If you buy novelist and prog fan Jonathan Coe's take on his favourite genre – "it's a shame prog ever became regarded as part of rock and roll, because it's not, the ethos is completely different, – if you judge it by the criteria of rock and roll, it fails" – then that doesn't sound so different from post-punk, with its wholesale rejection of mainstream rock history: you could dabble in disco, or dub, or electronics, or the avant-garde, but seldom, if ever, music inspired by The Beatles or The Stones. "We were anti-rock", as Green from Scritti Politti put it, "it was too strong, too sure, too solid": sentiments that you suspect the Gang Of Four, Public Image Limited, Magazine and The Durutti Column – all present here – shared.
Moreover, the mainstream pop stars that post-punk spawned – the ones who got lumbered with the label New Pop – were almost uniformly arty, inherently leftfield in their musical thinking and possessed of artistic ambitions that stretched beyond merely getting on Top Of The Pops. It's a point Intrigue proves by looking beyond the hit singles of Ultravox, OMD, Tears For Fears and Thomas Dolby, and finding very different artists than the Top 10 played host to. Ultravox are represented by 'Astradyne', the seven-minute instrumental opener of the Vienna album; Tears For Fears by 'Memories Fade', one of the more opaque tracks from their debut album The Hurting; OMD by 'Sealand', with its lengthy ambient outro and interlude that appears to involve someone banging an empty oil can. If Thomas Dolby's gorgeous 'Airwaves' is more obviously poppy, it's still a world away from the novelty hit 'She Blinded Me With Science'.
What's striking is how little distance there appears to be between these tracks and those of Intrigue's more avowedly 'alternative' contributors, even if Crispy Ambulance or Section 25 probably wouldn't have thanked you for suggesting so at the time. Indeed, the closing of the gap between them involves a certain sleight of hand. Clearly, if Wilson had selected one of Swell Maps' punkier tracks rather than the Krautrock-inspired 'Big Empty Field', the leap between their work and that of Ultravox would have been jolting; likewise if the early 80s' post-Throbbing Gristle industrial scene had been represented by, say, 'Nurse With Wound', rather than 23 Skidoo's menacing-but-funky 'The Gospel Comes To New Guinea'. But that's a skilled compiler for you, capable of manipulating the past to draw a new, intriguing and coherent picture, good at digging deep to unearth. If all you know of New Musik is their brief string of hits, then 'They All Run After The Carving Knife', a track from their flop 1981 album Anywhere, strongly suggests a rich back catalogue, worthy of further investigation. If you were wont to dismiss Kajagoogoo as 80s pop at its most craven and undemanding, then the angular sound of Art Nouveau – essentially Kajagoogoo before Limahl got involved – is pretty eye-opening.
Something started to change around 1984. The New Pop bands either split up or adopted a more straightforward, traditional approach

Alexis Petridis
It's easy to look back at the early 80s as a golden era: a moment like 1966/67, when pop was unafraid to take risks and push forward, when its audience seemed interested in hearing something different, rather than comfortingly familiar. Like all golden eras, it didn't last. Something started to change around 1984. The New Pop bands either split up or adopted a more straightforward, traditional approach; the next wave of Smash Hits cover stars were noticeably less likely to spring leftfield surprises on their audience. It's the difference between the Ultravox of 'Astradyne' (or indeed the three-part suite that closes 1981's Rage In Eden) and the Ultravox of 'Love's Great Adventure' and 'Dancing With Tears In My Eyes'; between the OMD of Dazzle Ships and the OMD of Junk Culture; between Gary Numan – whose 1980 album track 'The Joy Circuit' is an icy highlight of Intrigue – and the 1984-5's big-hitting synth-pop artists Howard Jones and Nik Kershaw. The focus of Intrigue accordingly shifts midway through. After the flowering of ZTT – New Pop's last and most grandiloquent hurrah is represented by the Art Of Noise and all nine minutes of Propaganda's gorgeous 'Dream Within A Dream' – the well-known names are more noticeably drawn from the alternative world, the obscurities become more obscure. That doesn't mean a noticeable decline in musical quality: it's a sorry soul who doesn't feel their heart lift a little when the Sisters Of Mercy's agreeably preposterous 'This Corrosion' surges into life, or who isn't intrigued by the remarkably ahead-of-its-time ambient textures of O Yuki Conjugate's 'Ascension'.
Intrigue follows on the heels of Gary Crowley's two-volume Lost 80s box sets. The compilations have almost nothing in common musically – only 23 Skidoo and The Specials appear on both – but definitely share an ethos: that wilfully personal, idiosyncratic curation can tell a different story about an era that occasionally feels over-explored. On the evidence of Intrigue, that ethos is correct. Whether it succeeds in convincing 80s sceptics of the decade's worth is a moot point – frankly, you'll have to ask an 80s sceptic – but it's hard to imagine anyone not discovering something they didn't previously know here, and perhaps thinking about some familiar names in a slightly new light. To call it a kind of super-deluxe mixtape isn't intended as a criticism. Quite the opposite: like the best mixtapes, it's fascinating, revealing and evidently compiled with love.
Review by Alexis Petridis. Intrigue is released on Friday 10 February 2023.
Compare prices and pre-order
Steven Wilson
Intrigue - Steven Wilson presents - 7LP vinyl box
Compare prices and pre-order
Steven Wilson
Intrigue - Steven Wilson presents - 4CD set
Compare prices and pre-order
Steven Wilson
Intrigue - Steven Wilson presents - 2LP vinyl
Tracklisting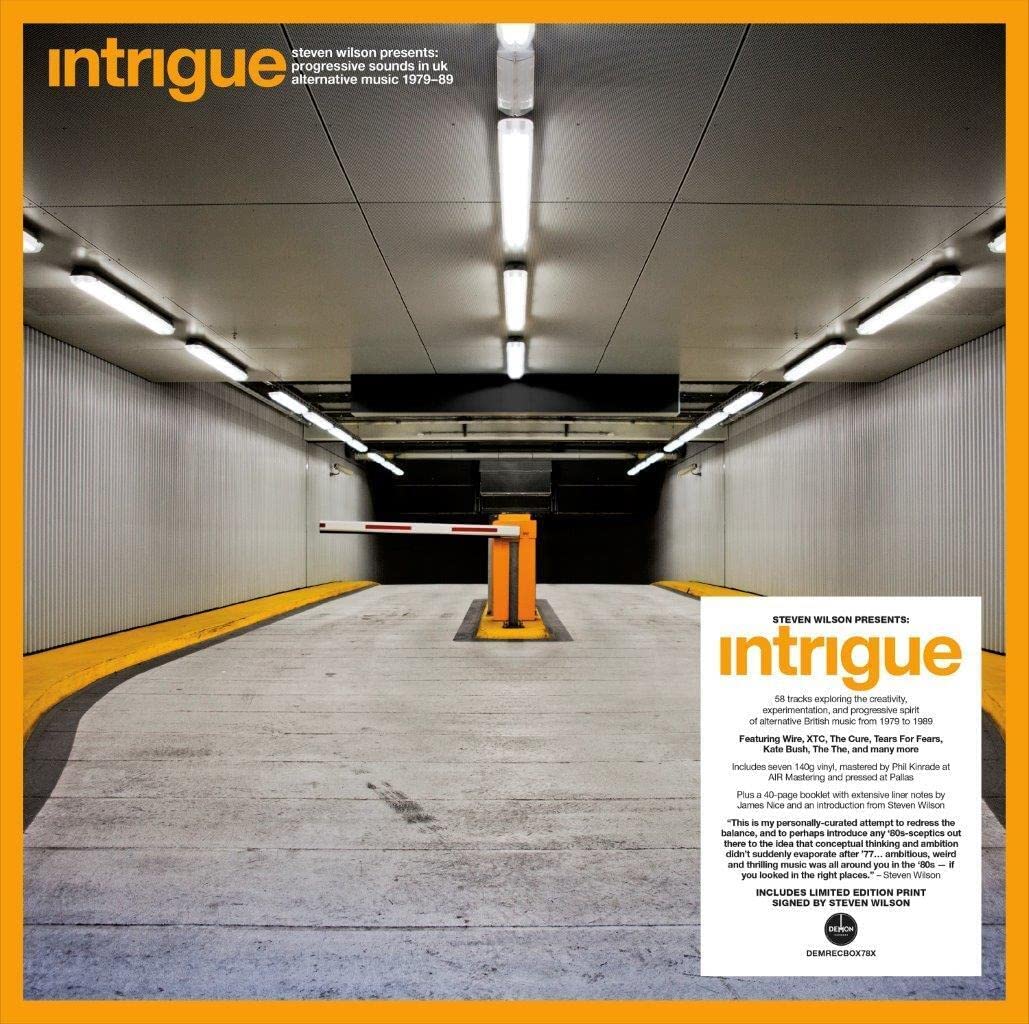 Intrigue: Steven Wilson presents Various Artists
/
CD

I Should Have Known Better – Wire
A Better Home In The Phantom Zone – Bill Nelson's Red Noise
Back To Nature – Magazine
Complicated Game (Steven Wilson 2014 Mix) – XTC
Careering – Public Image Limited
The Raven – The Stranglers
Puppet Life – Punishment Of Luxury
Astradyne (Steven Wilson Stereo Mix) – Ultravox
Contract – Gang Of Four
I Travel (Extended Version) – Simple Minds
Sketch For Summer – The Durutti Column
Health And Efficiency – This Heat
Burning Car – John Foxx
Cognitive Dissonance (Steven Wilson 2022 Mix) – Robert Fripp And The League of Gentlemen
Fatal Day – In Camera

CD 2

I Can't Escape Myself – The Sound
The Eternal – Joy Division
Big Empty Field – Swell Maps
Enemies – Art Nouveau
The Joy Circuit – Gary Numan
The Gospel Comes To New Guinea – 23 Skidoo
All My Colours – Echo And The Bunnymen
Ghost Town (Extended Version) – The Specials
They All Run After The Carving Knife – New Musik
The Him – New Order
White Car In Germany (Single Edit) – The Associates
Hit – Section 25
Sealand – Orchestral Manoeuvres In The Dark
Talking Drum – Japan
Faith – The Cure

CD 3

Three Dancers (Steven Wilson 2021 Mix) – Twelfth Night
Airwaves – Thomas Dolby
Are You Ready? – Crispy Ambulance
The Outsider – Rupert Hine
Knife Slits Water – A Certain Ratio
Memories Fade – Tears For Fears
Patient – Peter Hammill
Donimo – Cocteau Twins
In A Waiting Room – Mr And Mrs Smith And Mr Drake
Close (To The Edit) – The Art Of Noise
Dalis Car – Dalis Car
Rawhide – Scott Walker
Brilliant Trees – David Sylvian
Dream Within A Dream – Propaganda

CD 4

Waking The Witch – Kate Bush
Ivy And Neet – This Mortal Coil
Beehead (7" Version) – Perennial Divide
This Corrosion – The Sisters Of Mercy
Ascension – O Yuki Conjugate
No Motion – Dif Juz
Gutter Busting – SLAB!
Murderers, The Hope Of Women – Momus
The Host Of Seraphim – Dead Can Dance
R.E.S. – Cardiacs
Good Morning Beautiful – The The
Omega Amigo – The Shamen
Night Sky, Sweet Earth – No-Man
The 3rd Time We Opened The Capsule – Kitchens Of Distinction

LP 1

Side A

I Should Have Known Better – Wire
A Better Home In The Phantom Zone
– Bill Nelson's Red Noise
Back To Nature – Magazine
Complicated Game (Steven Wilson 2014 Stereo Mix) – XTC

Side B

Careering – Public Image Limited
The Raven – The Stranglers
Puppet Life – Punishment Of Luxury
Astradyne (Steven Wilson Stereo Mix) – Ultravox
Contract – Gang Of Four

LP 2

Side A

I Travel (Extended Version) – Simple Minds
Sketch For Summer – The Durutti Column
Cognitive Dissonance (Steven Wilson 2022 Mix)
– Robert Fripp And The League Of Gentlemen
The Fatal Day – In Camera

Side B

Health And Efficiency – This Heat
Burning Car – John Foxx
I Can't Escape Myself – The Sound
The Eternal – Joy Division

LP 3

Side A

Big Empty Field – Swell Maps
Enemies – Art Nouveau
The Joy Circuit – Gary Numan
The Gospel Comes To New Guinea – 23 Skidoo

Side B

All My Colours – Echo And The Bunnymen
Ghost Town (Extended Version) – The Specials
They All Run After The Carving Knife – New Musik
The Him – New Order

LP 4

Side A

White Car In Germany (Single Edit) – The Associates
Sealand – Orchestral Manoeuvres In The Dark
Talking Drum – Japan
Faith – The Cure

Side B

Hit – Section 25
Three Dancers (Steven Wilson 2021 Mix) – Twelfth Night
Airwaves – Thomas Dolby
Are You Ready? – Crispy Ambulance
The Outsider – Rupert Hine

LP 5

Side A

Knife Slits Water – A Certain Ratio
Memories Fade – Tears For Fears
Patient – Peter Hammill
In A Waiting Room
– Mr And Mrs Smith And Mr Drake

Side B

Donimo – Cocteau Twins
Close (To The Edit) – The Art Of Noise
Rawhide – Scott Walker
Brilliant Trees – David Sylvian

LP 6

Side A

Dalis Car – Dalis Car
Dream Within A Dream – Propaganda
Waking The Witch – Kate Bush
Ivy And Neet – This Mortal Coil

Side B

Beehead (7" Version) – Perennial Divide
This Corrosion – The Sisters Of Mercy
Ascension – O Yuki Conjugate
Gutter Busting – SLAB!

LP 7

Side A

No Motion – Dif Juz
Murderers, The Hope Of Women – Momus
The Host Of Seraphim – Dead Can Dance
R.E.S. – Cardiacs

Side B

Good Morning Beautiful – The The
Omega Amigo – The Shamen
Night Sky, Sweet Earth – No-Man
The 3rd Time We Opened The Capsule
– Kitchens Of Distinction

LP 1

Side 1

A Better Home In The Phantom Zone – Bill Nelson's Red Noise
Back To Nature – Magazine
Complicated Game (Steven Wilson 2014 Mix) – XTC
The Raven – The Stranglers
Puppet Life – Punishment Of Luxury

Side 2

Astradyne (Steven Wilson Stereo Mix) – Ultravox
Sketch For Summer – The Durutti Column
Health And Efficiency – This Heat
Cognitive Dissonance (Steven Wilson 2022 Mix) – Robert Fripp And The League of Gentlemen
Three Dancers (Steven Wilson 2021 Mix) – Twelfth Night

LP 2

Side 1

Airwaves – Thomas Dolby
Knife Slits Water – A Certain Ratio
Donimo – Cocteau Twins
Beehead (7" Version) – Perennial Divide

Side 2

No Motion – Dif Juz
Gutter Busting – SLAB!
The Host Of Seraphim – Dead Can Dance
R.E.S. – Cardiacs
Night Sky, Sweet Earth – No-Man