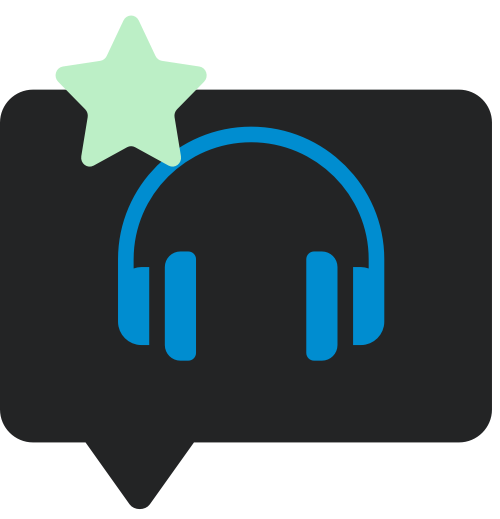 Reviews
Madonna Live at the London Palladium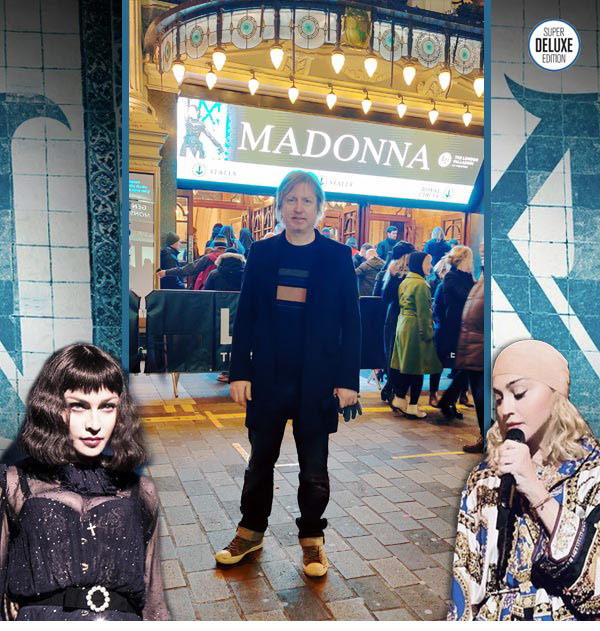 "Why did you wait so long?"
I'm being quizzed at the bar at the London Palladium by a stranger just prior to Madonna's Madame X show. I have just admitted that the last time I saw Madonna play live was in 1987, for her Who's That Girl tour and this woman (with VIP lanyard around her neck) is wondering why.

It's a fair question, I've been a big fan of Madonna since more or less the beginning, but she has never been the kind of artist that I've felt compelled to see 'play' live. She's so massive that she fills enormous stadiums and arenas and that's just not my idea of fun live experience. I think of all that standing around in a field (actually Leeds' Roundhay Park) when I was 17, waiting for Madonna, must have really put me off. When she came on she was speck in the distance. An iconic speck – looking like she looks in the Papa Don't Preach video –  but a speck just the same. I recall thinking at the time 'I'm never doing this again' and with the odd exception (hello David Bowie in Milton Keynes, in 1991) I haven't.
But when it was announced last year that Madonna would be playing the London Palladium, a venue which has comfy seats, a bar and toilets which don't involve blue chemicals and fresh air gusting around your nether regions, I was in! And it's TINY for an artist of Madonna's stature.
In a weird sort of a way, Madonna's new show reminded me of seeing Kate Bush in 2014. Kate hadn't played a full show live for 35 years at that point, and as described above I hadn't seen Madonna play for 33 years. The tickets for both shows were incredibly expensive (although Madonna 'won' that battle), both were very theatrical and both artists shunned the hits. Kate played nothing from her first four albums, but opted for a 'let's-get-them-out-of-the-way' strategy by playing 'Running Up That Hill', 'Hounds of Love' et al, at the beginning of her Before The Dawn show while Madonna sprinkled a few throughout her show. But even so, Madonna played close to nothing from her first eight studio albums. I certainly wasn't expecting a greatest hits set, but it was truly astonishing quite how few hits she played. If you dig into the stats, she's had 61 top ten UK hits and played just four of them at the show I was at, ignoring completely ten number ones! WTF, as the kids say on their phones.
And yet… it was a wonderful evening, built largely around Madonna's new album Madame X. That may sound like a contradiction in terms, but you underestimate Madonna at your peril. This really was A SHOW. The lighting, stage design and theatrics were incredible and I regularly counted 25 people on stage at any one time including dancers and musicians. AND this was the London Palladium. Madonna was all but touching distance away and every now and again after a big set piece, the curtain would come down and Madonna would come forward sit in the spotlight at the very edge of the stage and banter with the crowd. She gave Westminster Council both barrels after they curtailed the previous night's show, before taking a polaroid of herself and selling it to a guy in the front row for a charitable donation.
Kate's interactions with the audience back in 2014 were a limited to a few 'thank you's, whereas Madge replaced good old English restraint with a "fuck-you-I'm-Madonna" attitude. At one point she complained (with good humour) about being distracted by someone opening and closing a curtain at the back of the theatre under the exit sign ("shut that fucking door"). There was another moment when she sang some of Simon and Garfunkel's 'Sound of Silence' sitting, legs dangling, on the edge of the stage to an (off-stage) acoustic guitar accompaniment. For a second, the guitar seemed to slightly get ahead of Madonna's vocal pacing  and she wasn't impressed, warning – mid-song – the musician in question, with a knowing "don't rush me" .
I have a sneaking admiration for Madonna not growing old gracefully – I don't want Madonna-lite, I want the real thing. The other difference was Kate made great efforts to be part of a collective, 'The KT Fellowship', which was quite cool although slightly ridiculous. During those few months of media and fanbase frenzy I never heard anyone say "did you manage to get tickets to see the KT Fellowship". With Madonna's concert, despite the enormous number of people on stage, there was never any doubt it was all about her.
The show I was at was the so-called 'short' version, which meant we missed out on 'Express Yourself' and 'Human Nature' which was unfortunate, but after the 'manifesto' (a quote from writer James Baldwin about how "artists are here to disturb the peace") the show still started with an amazing rendition of 'Vogue' with a ludicrously complicated noir-like set-piece with staircases and dancers and the like. Madonna is now 61, so it was no real surprise to see here moving a bit more slowly and other dancers would regularly hold her hand as she stepped down from tables, stairs and the like. 'Vogue' was followed immediately by 'I Don't Search I Find' from the new album, which makes total sense since that song is probably the closest to 'classic' Madonna on Madame X as you are going to get – it definitely has that early nineties Erotica-type vibe.
The middle section of the show was really a deep dig into the new album. Madonna had changed outfits and with black fringed wig sang 'Batuka', her call-and-response collaboration with the all-women Orquestra Batukadeiras. This was a good example of the stage performance and presence of the players really becoming an event that elevated the material. Okay, it's not 'Into The Groove' and you might listen to this song at home and think "not sure, that's a bit weird for Madonna" but live on stage it was mightily impressive.
The evening continued and new songs like 'Crazy', 'Future', and 'Killers Who Are Partying' made me think I really should have listened to the album a bit more. Her commitment to the new material, the lavishness of the stage sets and presentation (the budget was there for all to see) and the amount of moves, cues, lyrics she had to remember was quite astonishing. Kate Bush couldn't be bothered to take her show outside Hammersmith, but Madonna has never been afraid of hard work and is trekking around the world with a show every bit as complicated (and putting up with criticism for having to cancel some shows and trimming others, in order to be able to physically cope with the demands). Hats off.
The third act was fabulous and gave us the wonderful 'Frozen' (with Madonna singing behind a front-projection of her daughter Lourdes doing some impressive dancing and looking uncannily like her mum 40 years ago) and a sensational 'Like A Prayer', with choir, which was probably the highlight, because that shot of nostalgia was just pure adrenaline.
But Madonna kept to the script and the encore wasn't any of her many hits, but the powerful 'I Rise' from Madame X. Having slightly given up on Madonna post 'American Life', the experience of seeing her perform live at the London Palladium has both reinvigorated my interest in her as an artist and increased my respect for her. I'm also starting to rather like the new album.
Paul Sinclair watched Madonna at the London Palladium on 6 Feb 2020.
ACT I
Madame X Manifesto
Vogue
I Don't Search I Find
American Life
ACT II
Coffin
Batuka
Fado Pechincha
Killers Who Are Partying
Crazy
La Isla Bonita
Medellín
The Sound of Silence
Extreme Occident
ACT III
Rescue Me
Frozen
Come Alive
Future
Like a Prayer
ENCORE
I Rise