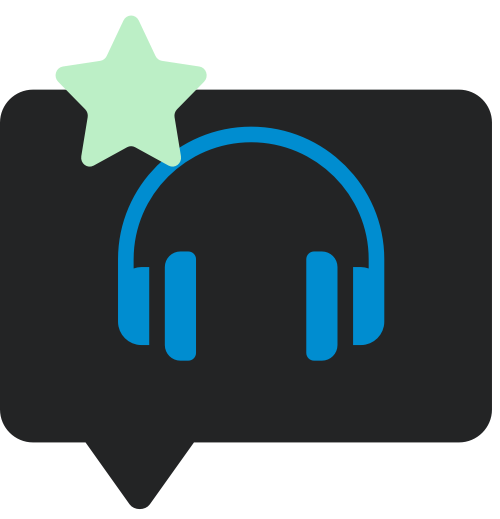 Reviews
Meet The Beatles! Japan Box: A cute and costly curio for collectors
Journalist Terry Ott reviews the "Meet The Beatles!" Japan Box for SuperDeluxeEdition:
---
I suppose some fans of The Beatles could look at this latest repacking of five Fabs' albums released in Japan during 1964 and 1965 as an unnecessary, pricey addition to the ever growing Beatles' canon, seeing as all the music contained on these discs has already appeared in previous, relatively recent CD packages of one sort or another.
Or, this new superbly produced set could be viewed as the gift that keeps on giving from a spectacular back catalog and another chance to celebrate the nostalgia and the ongoing world-wide, 50th anniversary appeal of the Beatles.

Similar to Canada in the early days of Beatlemania, Japan was allowed to produce several rather unique Beatles releases on the Odeon label featuring substantial differences in track listings and cover artwork to their United Kingdom counterparts, before A Hard Day's Night (stereo, although here with a different cover), and Help! (here in "Original Stereo Mix") closed out the party and Japan was then soon after directed to sync up with the Beatles' EMI and US album formats.
Accordingly, unless you have been a collector of Japanese vinyl through the years – or knock-off CDs – you will be unfamiliar with the track running order on the three completely unique albums in this set. Some will find this refreshing and I'd reckon some will find it suspect as songs flow in a new order to what the majority of listeners are accustomed to, and not just a question of echo or EQ added, or subtracted.
For instance, the Japan Box version of Meet The Beatles! (Mono) features an amalgam of tracks from the band's first two UK albums, The Beatles' Second Album (Mono) also borrows from the first two UK LPs, but also throws in Can't Buy Me Love (which also appears here on the Japan version of A Hard Day's Night.) Both of these albums use the basic US front cover art with minor differences and contain 14 tracks each.
The Beatles No. 5 (Mono), which duplicates the US Beatles '65 front cover (but not the back) is perhaps the most eclectic in its 14 song selection, with tracks coming from several UK albums, EPs, singles and even includes Komme Gib Mir Deine Hand which may have mystified the fans in Japan at the time.
But, is this Japan Box from Apple Corps and Universal Music neither fish nor fowl?
Here's an answer: how about a cute, but curious hybrid for the collectors and true believers that will ding them dozens of dollars and plenty of pounds sterling for the privilege of placing it on their shelf.
Sure, as far as sound goes – more on that later – we are treated to the already five year old mono and stereo remasters and perhaps a case could be made that using the original Japanese mastering from 1964 and 1965 would have made this set more authentic, if not less ear-worthy.
But Apple had already decided with the recent The Beatles: The US Albums box that 21st century masters would be used in these types of re-releases, so to employ an old cliche, basically, it is what it is.
And quite frankly, the packaging of this set has got a real 'wow' factor and of course the quality is of the typically outstanding nature that we have come to expect from Japanese releases. Whether that and the set's uniqueness is worth the investment will mostly be a personal decision, although I'm sure as well also hotly debated by the "leave a comment" crew as well.
As noted, the packaging is top notch, although for those unfamiliar with the plastic, removable, box outer wrap, one would have to be fluent in Japanese to figure out exactly what tracks were on the albums and for some reason, the OBIs for the albums are stashed in a separate packet, not affixed to the replica miniature LPs. Although there is a glossy red OBI on the box itself. Go figure.
Each replica comes with its own plastic, removable sleeve, as well as the original paper sleeve insert (with lyrics), inner sleeve recreation and duplication of the 60s era Odeon label on the CD face.
And there is a 96 page booklet with many rare, captioned images of the other, unique Japanese releases, including 27 original picture sleeve singles, eight EPs, red vinyl, and even a photograph of a 1964 EP master tape. Unfortunately, there is no essay giving any background on these Japanese releases and that presumably would have been very enlightening had it been included.
The booklet also contains both English and Japanese lyrics to the 69 tracks, of course with the 'lost in translation' inevitability to some of the tunes' transcriptions (e.g.: "Matchbox holdin' my clothes")
As for sound, this set sounds a good as the remasters did 5 years ago, and utilizing the "Original Stereo Mix" for Help! is interesting, but recycled, as it also appeared as a bonus on The Beatles In Mono Box Set, circa 2009. However, it should be noted that some audio enthusiasts believe that no matter the source material, the Japanese manufactured issues are superior to the domestic versions.
Finally, is this first in a soon to be long line of Beatles anniversaries, proper value for the money asked? Considering that last year's US Albums set contained 13 titles, all but two of them in both mono and stereo, and sold for around $100, while this effort only offers five discs at well over $100, the answer is most likely, no.
However, just about anything by the Beatles is pop platinum and collector catnip to the fans and I sincerely doubt this set will eventually emerge in any different fashion.
Meet The Beatles! The Japan Box is out now.
---
Terry Ott is a Canadian journalist who has written extensively on the Beatles. He can be reached at tjo55@yahoo.com
---
---