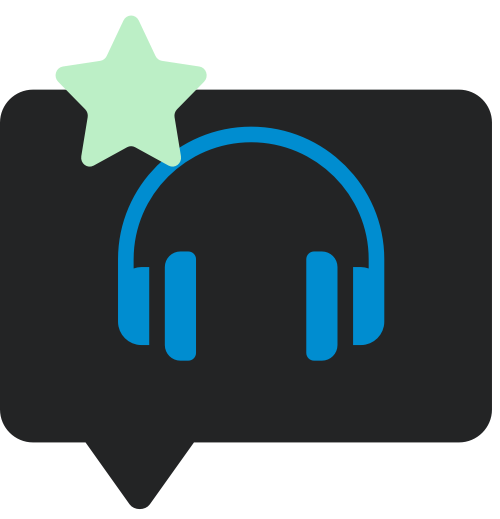 Reviews
Now That's What I Call A Predictable Extended Remix Compilation
Ian Wade ponders the art of the 12-inch collection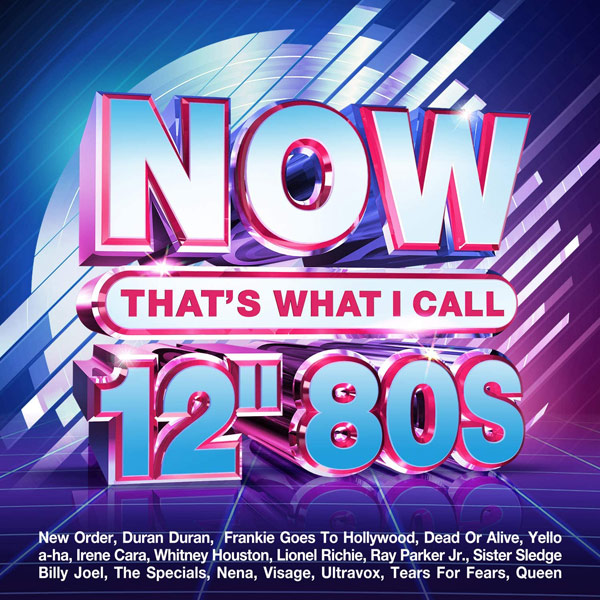 Look, don't get us wrong. We at SDE love a good Now compilation. They're perfect snapshots of time, everyone has a favourite, and in their recent expanded four/five disc bundles focusing on Forgotten Pop of various decades, or the recent Glam Pop they can be pretty ace. So when Now goes a bit awry, it feels awful – like being disappointed at a member of the family for letting you down. Even when the reissues of the early editions came along, we were thrilled at this reaching out towards their legacy, until we noticed that some tracks were omitted or they'd put the inaccurate mixes on. This stuff is important.

When rumours emerged of a new Now based on 12-inch extended versions and reswizzles – now confirmed as Now That's What I Call 12″ 80s four-CD set – we were all hoping it would be a cut above the slightly shoddy cheap 'n' cheerful affairs that have come before. In the last couple of decades there's been some decent efforts. The 12"/80s series ranging from Pop, New Wave and Dance (from Universal) were quite sexy; Warners' 12-Inch Dance series had their moments; and Blank and Jones' long-running so80s collections are always thoughtful and feel properly curated, but these are the exceptions rather than the rule – many other CD triplers seem a bit too 'will this do?'
Would that this new Now 12-inch compilation was a nod to their iconic Now Dance 85/86 collections, where they'd appeared to take the expanded form quite seriously. In fact, why not reissue them? What previously unheard mixes would we get to hear for the first time in yonks? Will we be able to bin our original copies? (who am I kidding? This is SDE, no one is going to do THAT).
Let us just stress that this is by no means a bad compilation, it just feels a little lazy. Queen's 'Radio Ga Ga' in its extended form is a relative coup and, naturally, it's track one disc one because, well, it's Queen, but while the rest of the contents include some terrific, nay legendary tracks such as 'Favourite Shirts', 'Love In The First Degree', 'Together In Electric Dreams, 'Torch', 'Duel', 'Ghost Town' etc. it's all rather familiar. The 'Dance Mix' of Duran Duran's 'The Reflex' – really? The Murder Mix' of Dead Or Alive's 'You Spin Me Round (Like A Record)' – double really? And there are so many extensions of Frankie Goes To Hollywood's 'Two Tribes', good though it is, hasn't the 'Carnage' version been blunted by familiarity? How about showcasing one of the remixes of 'Welcome To The Pleasuredome' or 'Rage Hard' (hello, Freddie Bastone) instead? And to title New Order's 'Blue Monday' as the 12-inch version is slightly cheeky. I'm sorry to break this to you, but the original 7.29 cut is the 12-inch – there wasn't another couple of minutes being hidden from you all this time. You may be someone who has been crying out for the longer version of Bill Medley & Jennifer Warnes' '(I've Had) The Time of My Life' or, god forbid, been holding a vigil for Modern Romance's 'High Life' to finally appear somewhere, but to most ears, it feels like you've done an online shop for some chocolate eclairs and been given a potato instead.
You do wonder who this might be aimed at. A brief trolley dash around Spotify or even some of the previous 12-inch compilations, will show that none of these are hard-to-find. It's conceivable that previous compilations may no longer be available and Now sees a gap in the marketplace, but we know they're capable of so much more. If 'the brand' fancied it, it could easily scratch the surface and license some of the slightly less obvious remixes, and charge a couple of quid extra to make it a must-have, more curated experience.
A quick ask on Twitter threw up no end of examples of stuff that has eluded deluxe edition or box set compilers – 'Tantalise' by Jimmy The Hoover, 'Dancerama (Club Intro)' by Sigue Sigue Sputnik, 'Breakin' Down (Sugar Samba)' by Julia & Company, 'This House' by Big Sound Authority, 'Soul Train' by Swansway, 'Ain't What You Do…' by Fun Boy Three & Bananarama, 'Say Say Say (Jellybean's 12-inch mix)' by Paul McCartney & Michael Jackson, 'Hey Music Lover (William Orbit Spatial Expansion Mix)' by S'Express, 'Listen Like Thieves (Extended Mix)' by INXS, the ten-minute 'Mountains' or William Orbit's 'Batdance' by Prince & The Revolution, 'No Memory' by Scarlet Fantastic, 'West End Dub' or 'Left To My Own Devices (Disco mix)' by Pet Shop Boys, the really berserk version of 'Duel/Jewel' by Propaganda, that version of 'Close (To The Edit)' by Art of Noise that sounds it's been done with rulers, the Arthur Baker 12-inch and dub mixes of Bruce Springsteen's 'Dancing In The Dark' and 'Cover Me', some original extensions of Wham! and George Michael singles, and whole catalogues of ABC, Sting, Scritti Politti, The Cure, Billy Idol, Madonna and more!
Some of these tracks have probably been kept from reissue for good reason and it's true that a few estates and acts are a bit sniffy about being on compilations – the Pet Shop Boys apparently have an issue being on anything labelled '80s' – but it's surely not beyond the Now's licensing talents to secure a few more genuine rarities.
Could Now turn this around and make this an absolutely brilliant series? How about starting by improving that awful 'we do it on a computer now' artwork.
Now, we love you and we love the idea, but let's try and delve a little deeper for the next volumes. Now That's What I Call 12" 80s is released on 16 April 2021.
Compare prices and pre-order
Various Artists
Now 12-inch 80s - 4CD set
Tracklisting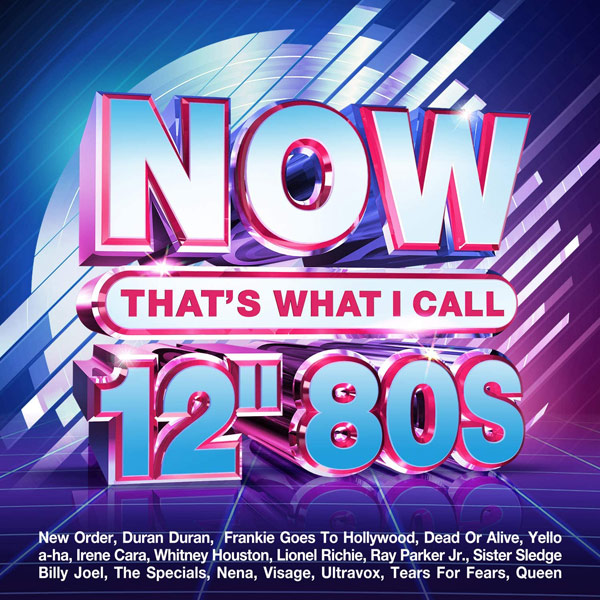 Now That's What I Call 12″ 80s Various Artists
/
4CD set
Queen – Radio Ga Ga (Extended Remix)
Duran Duran – The Reflex (Dance Mix)
Frankie Goes To Hollywood – Two Tribes (Carnage Mix)
Dead Or Alive – You Spin Me Round (Like A Record) (Murder Mix)
The Communards With Sarah Jane Morris – Don't Leave Me This Way (12" Extended Version)
Bananarama – Love In The First Degree (Eurobeat Style)
Limahl – Never Ending Story (12" Dance Mix)
Phil Oakey & Giorgio Moroder – Together In Electric Dreams (Extended)
Soft Cell – Torch (Extended Version)
Heaven 17 – Temptation (Extended Mix)
Nena – 99 Red Balloons (Club Mix)
The Specials – Ghost Town (Extended Version)

New Order – Blue Monday (12″ Version)
Visage – Fade To Grey (12″ Version)
Howard Jones – New Song (New Version)
a-ha – The Sun Always Shines On T.V. (Extended Mix)
Tears For Fears – Shout (U.S. Remix)
Kon Kan – I Beg Your Pardon (I Never Promised You A Rose Garden) (12″ Remix)
Men Without Hats – The Safety Dance (Extended Club Mix)
Scritti Politti – Wood Beez (12″ Version)
Ultravox – Love's Great Adventure (12" Version)
Propaganda – Duel (Bittersweet)
Yello – The Race (Extended Version)

Irene Cara – Flashdance…What A Feeling (Remix)
Whitney Houston – I Wanna Dance With Somebody (Who Loves Me) (12″ Remix)
Sister Sledge – Lost In Music (1984 Bernard Edwards & Nile Rodgers Remix)
Laura Branigan – Gloria (12″ Version)
Diana Ross – Chain Reaction (Special Dance Remix)
Billy Joel – Tell Her About It (Special Remixed Version)
Modern Romance – High Life (Extended Version)
Bill Medley & Jennifer Warnes – (I've Had) The Time Of My Life (12" Version)
Five Star – Can't Wait Another Minute (12″ Version)
Billy Ocean – Caribbean Queen (No More Love On The Run) (Extended Mix)
Lionel Richie – All Night Long (All Night) (12″ Version)

Ray Parker Jr. – Ghostbusters (Extended Version)
Deniece Williams – Let's Hear It For The Boy (Extended Version)
Tina Turner – What's Love Got To Do With It (Extended 12″ Remix)
Matthew Wilder – Break My Stride (Remix) (Club Version)
Altered Images – Don't Talk To Me About Love (Extended Version)
Spandau Ballet – Chant No. 1 (I Don't Need This Pressure On) (12″ Version)
Haircut 100 – Favourite Shirts (Boy Meets Girl) (Extended Version)
Kim Wilde – You Came (Shep Pettibone 12″ Mix)
Nick Kamen – Each Time You Break My Heart (Dance Mix)
Marilyn – Calling Your Name (Extended Version)
Dollar – Hand Held In Black And White (Extended Version)
Nik Kershaw – The Riddle (Extended Riddle)