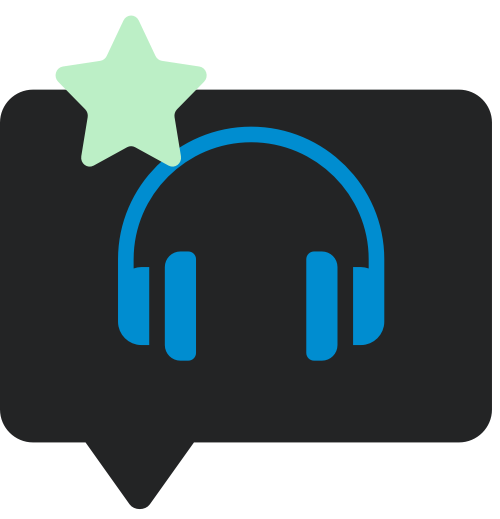 Reviews
Now Then: The Very Best of Richard Hawley
SDE reviews the new collection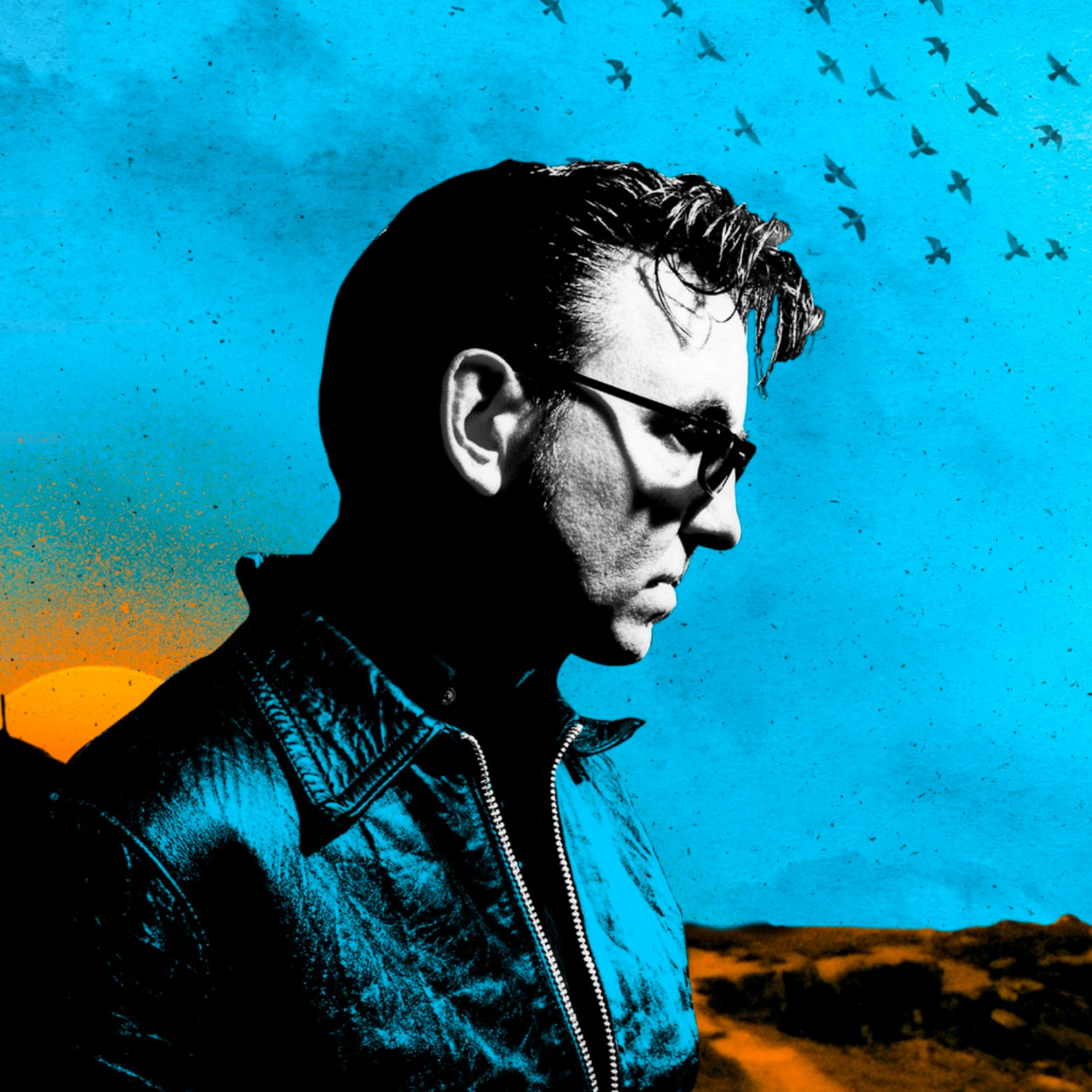 Earlier this year, Sheffield's bequiffed, baritone-voiced singer-songwriter, Richard Hawley, put together a brilliantly eclectic compilation album of mostly instrumental garage rock, surf, rock 'n' roll and R & B seven-inch singles from the '50s and '60s that he'd hand-picked from his own vinyl collection. Called 28 Little Bangers From Richard Hawley's Jukebox, and released on Ace Records, it was full of killer riffs, dirty sounds, fuzzed-up guitars, mean organ and twangy licks. Now, only a few months later, there's another Hawley compilation being released, but this time it's a collection of his own songs – the career-spanning Now Then: The Very Best of Richard Hawley.
Prompted by the success of the award-winning musical, Standing At The Sky's Edge, which is transferring to the West End in February next year, Now Then is the first compilation of Hawley's music and has been curated by the man himself and his long-term collaborator, Colin Elliot (musician, producer, arranger). It's available as a double 'half and half' coloured vinyl version – in a gatefold sleeve, with 22 tracks, while the 2CD digi-pak edition offers 32 songs.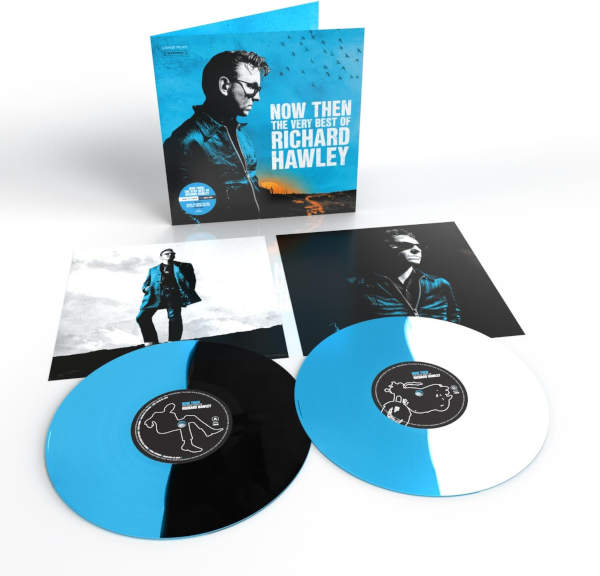 Originally the guitarist in '90s indie-rockers Longpigs, Hawley, who has also played with Pulp, launched his solo career in 2001 with a self-titled, seven-track mini-album. There's a song from it included on the CD version of this new collection, the bleary-eyed yet gorgeous, post-break-up ballad 'Naked In Pitsmoor': "What have you done to me baby? I'm just wasted and wake in the morning and get up screaming," he croons, over acoustic guitar, twinkling sounds and weird humming electronica, with the song building to a dramatic crescendo that's part '50s dancehall, part BBC Radiophonic Workshop.
The country-flavoured 'Coming Home', which is also from Hawley's first record, appears only on the vinyl version.
It should be noted that Now Then hasn't been put together in chronological order and it doesn't feel like your typical 'Best Of' album – on the CD, there's room for the atmospheric, slide guitar instrumental, 'Kelham Island', which was the B-side of 2005 single, 'The Ocean.' The album opens with 'Open Up Your Door' – see what they did there? – from 2009's Truelove's Gutter. It's a beautiful and towering romantic ballad that's coated with delicious Easy Listening strings that will melt even the hardest of hearts – well, it was once used as the soundtrack to a TV campaign for Häagen-Dazs ice-cream, which almost certainly, er, opened up Hawley's music to a lot of people who hadn't heard it before. 'Tonight The Streets Are Ours' – another of his more well-known songs – is also included. It's soaring and majestic – '60s-style orch-pop with spooky female backing vocals that sound like they were recorded in Joe Meek's bathroom.
Famously, when fellow Sheffield musicians, Arctic Monkeys, won the 2006 Mercury Prize for their debut album, Whatever People Say I Am, That's What I'm Not, they joked: "Somebody call 999. Richard Hawley's been robbed." On the CD version of this compilation, there are four songs from the masterful Coles Corner – the album that was nominated for the Mercury Prize alongside the Arctic Monkeys' record that year: the stately title track, the sublime 'The Ocean', with its swelling strings, the late-night, twangy '50s romanticism of 'Hotel Room', and the Morrisseyesque 'Born Under A Bad Sign.' You can't help but think that Alex Turner and co were right when they
made that quip…
Ahead of the release of Now Then, Hawley put out the wistful 'Not The Only Road' as a digital single. It's a rerecording of 'The Only Road' from 2003's Lowedges – the new version, with sweeping strings, was used on the soundtrack to the TV series of The Full Monty.
Much has been made of Hawley's melodramatic and melancholy balladeering – he's often been called Sheffield's answer to Roy Orbison – but as this collection expertly demonstrates, there's so much more to him than that. As well as a superb singer, he's a gifted and inventive guitarist – he worked as a session musician for acts including All Saints and Robbie Williams – and he loves psychedelia. 'She Brings The Sunlight' (on the CD version, but not the vinyl) dates back to 2012's Standing At The Sky's Edge and is one of the compilation's heaviest moments. With a blistering guitar solo, it's full-on, cosmic, Beatles-like, droning raga-rock that could've easily come off one of Oasis's albums from the early Noughties. There are more psych sounds on the reflective and cinematic, 'Don't
Stare At The Sun', which was inspired by flying a kite with his son, and has a wonderful John Barry-like instrumental break, and loads of trippy guitar effects.
The shadowy and dramatic 'Which Way' – only on the 2CD set – has a slight Bond song feel to it – but, sadly, there's no room on either format for the magnificently moody and bluesy space-rock of 2012 single 'Leave Your Body Behind You', which could've quite easily graced the soundtrack of a 007 film. The swooning single 'Valentine', from the 2007 album Lady's Bridge doesn't make the cut either, but the playful skiffle-rockabilly of 'Serious' – another Lady's Bridge track – gets a look in on both the CD and vinyl.
It's nice to see the inclusion of Hawley's powerful cover version of Dylan's vitriolic 'Ballad of a Thin Man' on both formats. It was previously only available digitally, or on the Peaky Blinders vinyl and CD soundtrack album that came out in 2019. The song was used as the finale to season five of the TV show.
'Heart of Oak' – the lead single from 2015's Hollow Meadows – is anthemic, life-affirming stadium rock, and the collection closes with one of Hawley's finest moments, the full version of 'There's A Storm A'Comin', which was played over the end credits of the 2010 remake of classic crime film, Brighton Rock and has become a staple of his live sets. It perfectly encapsulates what he's all about, starting off as a delicate, stripped-back, '50s-sounding, country-tinged ballad, before exploding into a dark and menacing, guitar-heavy epic, with a funereal orchestral
arrangement.
Now Then serves as an ideal introduction to Hawley's music, expertly showcasing his different sides, but with some added bonuses for diehard fans or completists. One of the more recent songs on the compilation is called 'My Little
Treasures' – it was the second single from 2019's Further. It's about true love and loyalty, and Hawley wrote it after he met up for a pint with two of his late dad's friends. In it, he sings: 'My little treasures – I keep close to me. They give me so much pleasure and some company. Cold beer in warm places – heartbreak and old faces.'
Let's raise a glass to Hawley – he really is a national treasure.
Now Then: The Very Best of Richard Hawley was reviewed for SDE by Sean Hannam. It's out now.
Compare prices and pre-order
Richard Hawley
Now Then - 2CD set
Compare prices and pre-order
Richard Hawley
Now Then - 2LP coloured vinyl
Tracklisting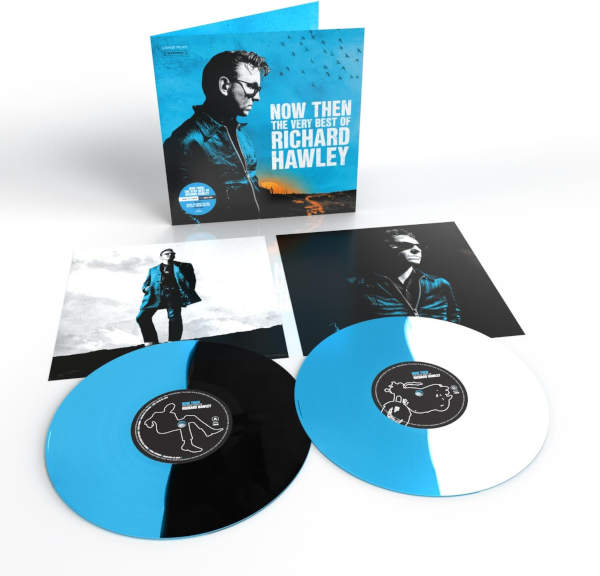 Now Then: The Very Best of Richard Hawley Richard Hawley
/
LP 1

Open Up Your Door
Midnight Train
Tonight the Streets Are Ours
Coles Corner
Ballad of a Thin Man
Baby, You're My Light
Not the Only Road
My Little Treasures
Standing at the Sky's Edge
Heart of Oak
The Ocean

LP 2

Seek It
Off My Mind
Coming Home
I Still Want You
Just Like the Rain
Run for Me
Alone
For Your Lover Give Some Time
Serious
Don't Stare at the Sun
There's Storm A'comin'
Tracklisting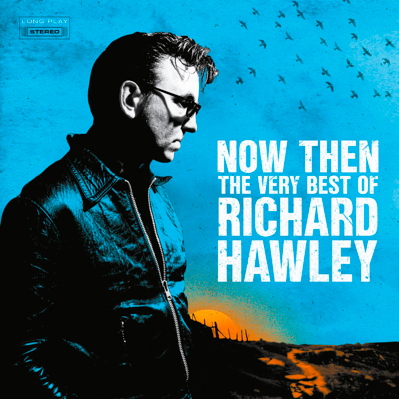 Now Then: The Very Best of Richard Hawley Richard Hawley
/
CD 1

Open Up Your Door
Midnight Train
Tonight the Streets Are Ours
Coles Corner
Ballad of a Thin Man
Baby, You're My Light
She Brings the Sunlight
Not the Only Road
Which Way
My Little Treasures
Naked in Pitsmoor
Standing at the Sky's Edge
Long Black Train
Heart of Oak
You Don't Miss Your Water
The Ocean

CD 2

Don't Stare at the Sun
I Still Want You
Off My Mind
For Your Lover Give Some Time
Hotel Room
I'm On Nights
Seek It
Serious
Precious Sight
Remorse Code
Alone
Born Under a Bad Sign (Single Version)
Our Darkness
Run for Me
Kelham Island
There's Storm A'comin'