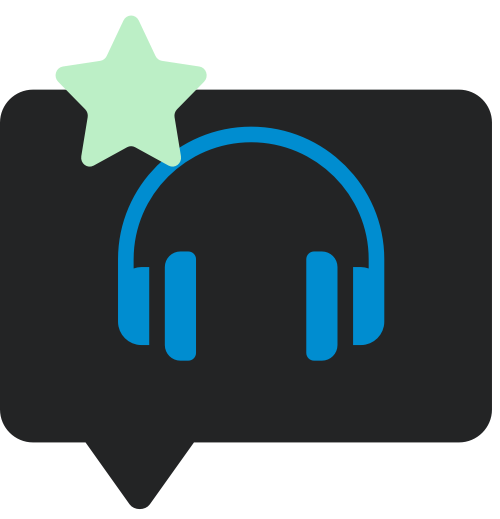 Reviews
Pet Shop Boys / Hotspot: track by track
SDE reviews the new album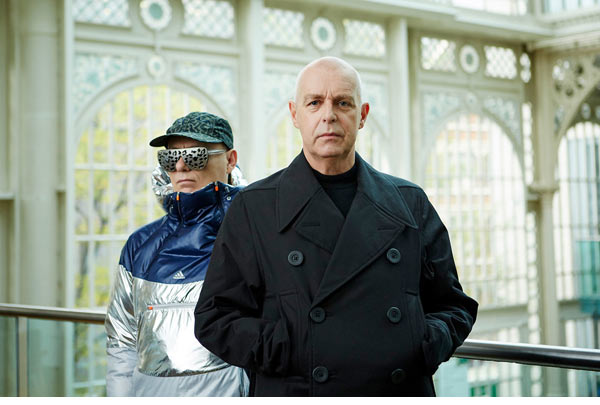 The Pet Shop Boys don't really have much left to prove and could easily see out the rest of their days selling out greatest hits tours. Actually (no pun intended), they are doing just that in 2020, but in the time-honoured tradition of any self-respecting 'veteran' pop/rock artist they aren't going on the road without new material, which presumably keeps things interesting for them and also means they can't be perceived as an 'oldies' act.

Not that you imagine writing and recording a new album is much trouble for Neil Tennant and Chris Lowe. They clearly love the process and have never been short of material. In the last year they have not only delivered a standalone EP (Agenda) with four exclusive tracks, but they've also released the new album Hotspot and – almost uniquely – still regularly offer non-album B-sides, on physical formats, with four available across the first three singles. Respect.

Hotspot is a ten track album, so let's go through each song:
'Will-O-The-Wisp' is a dramatic opener – all EDM chords and pulsing beats – and has a great verse melody, which Neil delivers beautifully. The song has a very strong and interesting lyric of curiosity and regret, as the narrator wonders what's become of a former acquaintance (or lover) who is glimpsed "on an airplane or train". The chorus is more repetitive chant than melodic wonder, but this is all reassuringly 'Pet Shop Boys' and is a buoyant opener which promises much.
'You Are The One' is a slowish love song with a catchy chorus, although like 'Will-O-The-Wisp', it's the verses that I really enjoyed, with their references to Berlin (where Neil and Chris recorded the album and spend a fair amount of time) and the evocation of life's simple pleasures – spending the day in a city with someone; wandering around dropping into cafés; seeing a film and going "to a bar you know" for a drink.
'Happy People' has a couple of significant things going for it, namely a distinctive late eighties/early nineties house piano and Neil's trademark spoke word narrative, although this is a bit more 'Metamorphosis' (from 1996's Bilingual') than 'West End Girls'. The chorus is a just too twee for me to fully enjoy and lyrically for the first time I'm not engaged.
'Dreamland' starts with the strident authority of 'It's A Sin' and it's easy to see why this was chosen as the lead single. It's a collaboration with Olly Alexander from young synthpop band Years and Years and it's a hard to find fault, with a powerful production and a hooky chorus. On paper this ticks all the boxes… but somehow I don't LOVE it. It's possibly a bit too slick and pleased with itself. Regardless, if you were its boss you'd feel obliged to give it a good appraisal (or reference) despite a few nagging doubts – it gets the job done efficiently and without fuss.
'Hoping for a Miracle' is wonderful. A ballad dripping with a 'Love Comes Quickly' vibe of desire, pain and regret. Like all great songs, it flows effortlessly, with every keyboard line, vocoder phrase or break, cued in perfectly. The lyric is interesting and the everyman simplicity of the repeating 'Hoping For A Miracle' phrase, combined with the sincerity of the delivery, means this track should connect with many. The first song on Hotspot to really move me, this is almost Behaviour quality. By far the best song on the album.
We pick up the pace for 'I Don't Wanna', a mid-paced number which has a satisfyingly analogue-sounding production, rather evoking the early days. Just as catchy as 'Dreamland' but a somehow a bit more interesting, despite a pretty straightforward lyric about a "lonely boy" who "sits at home with no one around." Again, the vocoder is back, which is always a good thing.
Monkey Business seems to have proved a little divisive since it was announced as the third single, but I really enjoy the lighthearted tongue-in-cheek disco vibes and there's no doubt it has a funky groove. The boys are definitely having a lot of fun and ultimately (surely a PSB title-in-waiting?) it's quite infectious. This will sound great in the car, driving along with your elbow hanging out the window. The Japanese CD version of Hotspot includes the absolutely brilliant 'Prins Thomas diskmiks' version as a bonus track, which runs for nearly nine minutes (it will be on the CD single and 12-inch too).
'Only in the Dark' is the slightly less attractive sibling of 'Hoping For A Miracle', echoing its Behaviour-style vibes and offering quite sophisticated extended chorus melody. This is an unabashed love song (like 'You Are The One') which the Pet Shop Boys get away with because the pillow-soft arrangement is so good and the song has a strong melody and a decent lyric.
The acoustic guitar at the beginning of the autumnal Burning The Heather (courtesy of Bernard Butler) is a refreshing palate-cleanser, after all the electronics. The Pet Shop Boys are always at their best when regret hangs heavy in the air and there's certainly a mysteriousness in this lyric of misunderstanding and doubt ("you've got me all wrong / there's no one I'm missing / I'm quite happy to be alone / there are no lips I'm kissing"). It's an appropriately moody penultimate track, although a curious second single (even if it wasn't a fully-fledged one).
The album ends with 'Wedding in Berlin' which is a clubby, dubby track, incorporating elements of Felix Mendelssohn's 'The Wedding March'. While this isn't supposed to be a proper song, as such, and even if Neil is chanting more than singing, it's still hard to forgive the inanity of the lyric: "We're getting married / a lot of people do it / don't matter if they're straight or gay / we're getting married / because we love each other / we're getting married today". It's deliberately dumbed down, but nevertheless this is a disappointingly naff ending to Hotspot and I feel olbliged to raise my hand and declare to the congregation of PSB fans that 'Wedding in Berlin' is an awful impediment to the album. Hotspot would have been improved by its absence, or even with something equally weird – but actually good – like the electro brilliance of 'Decide', which was hidden away on the B-side of 'Burning The Heather'.
Despite this disappointment deep into extra time, Hotspot is a rather enjoyable Pet Shop Boys album. The songs are mostly good-to-great although I find the production a tad generic at times and I miss the hi-fi precision and clarity of Neil and Chris' work with the likes of Stephen Hague, Harold Faltermeyer and Trevor Horn. If this is indeed the last of a 'trilogy' of Stuart Price produced albums, then I'll look forward to the change next time.
Hotspot is out now. Third single, 'Monkey Business', is released on Friday. What do you think of the new album? Leave a comment.
You might also like…
Hotspot
1. Will-O-The-Wisp
2. You Are The One
3. Happy People
4. Dreamland
5. Hoping For A Miracle
6. I Don't Wanna
7. Monkey Business
8. Only The Dark
9. Burning The Heather
10. Wedding In Berlin
Monkey Business CD single / vinyl LP
1 Monkey business (radio edit)
2 Monkey business (Prins Thomas diskomiks)
3 At rock bottom
4 Monkey business (friend Within remix)