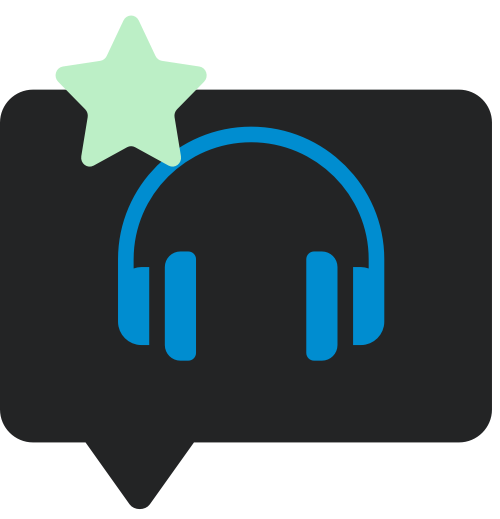 Reviews
Pet Shop Boys / It Couldn't Happen Here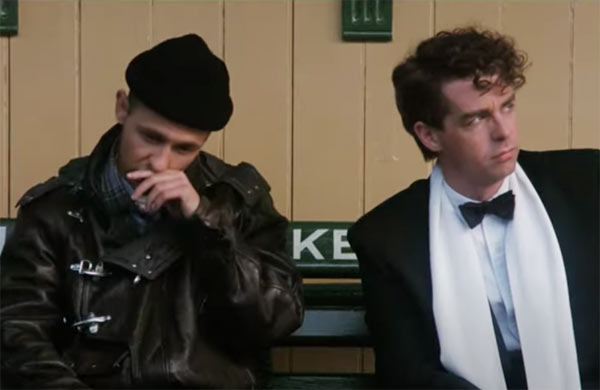 Ian Wade reviews the newly reissued PSB film
Pet Shop Boys seem to be undergoing something of a reissue drive as they head towards their 40th year in operation. First there was last year's completion and vinyl-ing up of the rest of their catalogue, then Chris Heath's seminal books Literally and In America were republished with updated notes, and now, the thing that has long been left untouched in their catalogue, the DVD/Blu-ray reissue of their 1988 film It Couldn't Happen Here.

Now, we know pop films are not a new thing – since the dawn of rock and roll, singers and groups have sought to 'extend their brand' via the medium of the feature length movie, with wildly varying results. They've gone from the amazing (A Hard Day's Night, Head, Take It Or Leave It) through to the genuinely not great (Bee Gees Sgt. Pepper's tribute) to the blatant cash-in (Spiceworld), and it would seem almost anyone who is, or has been, anyone, has sought to translate their pop success onto the big screen.
The advent of video in the 1980s gave musicians loftier ambitions to create some form of art piece to accompany their pop numbers which they couldn't manifest in a four-minute promo, and record company budgets being what they were back then, making any form of sense was usually the first casualty. Examples might include video albums of Toni Basil's Word of Mouth or The The's Infected, the augmented live experience of Duran Duran's Arena, and the extended 'event' videos such as Michael Jackson's 'Thriller' or Frankie Goes To Hollywood's 'Two Tribes' and 'Welcome To The Pleasuredome'.
Pet Shop Boys were no different. By deliberately approaching the whole escapade by not being as straightforward as what they appeared on the surface, their 1988 full-length It Couldn't Happen Here is something only they could've come up with.
It Couldn't Happen Here fits into the very British lineage of pop films, more in common with Madness' Take It Or Leave It, ABC's Mantrap, Style Council's Jerusalem and Slade's Flame (aka Slade in Flame), and a nod to David Essex' That'll Be The Day. The joy of being chart-toppers is not something they celebrate. The 'deeper' meaning may be incongruous with what they may appear to offer on Top of the Pops.
Director Jack Bond was given free reign to do what he liked. Bond has an incredible CV – making films for Salvador Dali, feted by Andy Warhol, directing South Bank Show episodes on Jean Genet, Werner Herzog, Camus and Catherine Cookson, which were usually funded by excursions into adverts for Maxell and Captain Bird's Eye as well as the promo for 'Heart' – and it was him who turned what was initially set out to be a narrative around a selection of Pet Shop Boys songs into a full-length feature. A contemporary of Ken Russell, Bond pitches up somewhere between Derek Jarman, Lindsay Anderson and Peter Greenaway. An interesting character, who was quite into making somewhat divisive films, and here in that dank, uniquely British 1980s grittiness that carbon dates UK cinema during the Thatcher years, he excels in helping add surreal, often comic, mostly deeply pretentious, and occasionally edgy shades to selections from the duo's first two albums.
Filmed mostly in Clacton-on-Sea, very much the 'coastal town that they forgot to close down' that Morrissey would soon parple about in 'Everyday Is Like Sunday', and where Blur would eventually deface spray-painting Modern Life is Rubbish along the seafront, It Couldn't Happen Here curiously now feels both dated and timeless. Gareth Hunt's dirty old man, or hideously OTT comedian; the occasional lapses into monologues, meaningless chase sequences; the none-more eighties and directional dance routines (choreographed by Arlene Phillips); Neil Tennant a-wandering around in a post-party dinner suit ensemble daze reciting postcards; the somewhat exasperating car salesman – it's easy to understand a whole generation of PSB fans going "WTF" at it at the time. Now it's been cited as some form of cross between Brexit and A Clockwork Orange – two things almost 50 years apart, but somehow signify the unpleasantness of Britishness. The grim, seedy boredom of English life via the prism of its epitome – a seaside town with the creaking B&Bs, wheezing fairgrounds – the sort of out-of-season places where people go to die – either of boredom or quite literally cease to exist.
Gareth Hunt and Barbara Windsor play a variety of grotesques, a host of bleak caricatures of seaside types, and they're very much at home with the more theatrical, stage-based type of acting that they learned early on with the Royal Shakespeare Company or Joan Littlewood – while Joss Ackland playing a killer masquerading as a priest, doesn't just chew the scenery, as treat every syllable and second he is on screen as a full buffet, (what is it with actors overdoing it when pop groups are footing the bill?)
As actors themselves, the Pet Shop Boys are effectively being the Pet Shop Boys throughout – Lowe has a good grasp of slapstick showbiz and not averse to sending himself up, whether throwing a plate of eggs over Barbara Windsor's B&B owner or when he outruns some bikers, while Neil is the lofty, elegant, slightly detached observer, ie: the 'role' he's been playing since the duo began.
Highlights? Well, the pair of them visibly corpsing and pissing themselves laughing at Gareth Hunt – then the Oliver Reed of instant coffee – arriving in a café dressed as a ventriloquist. Now this is the thing, Gareth Hunt is a riot of ham here, clearly loving it as he is able to shed his reputation as a housewife's fancy piece as an Avenger – showing off his Royal Shakespeare roots, and proper acting farce-cum-panto chops. There's the music too. No doubt many people's experience of the film came in the edited highlights captured in the original 'Always On My Mind' promo (featured here as a bonus), but there's also selections from Please and Actually.
By the end of the year, acid house was to enter the landscape and was staging a takeover of youth culture, with its killer rave drugs and illicit optimism that would effectively start the clock ticking to call time on the Thatcher cash-grab. By the time the Pet Shop Boys had released Introspective, It Couldn't Happen Here had all been dismissed as some sort of bonkers folly.
However, it makes much more sense now, and holds a level of charm in the wider context and arc of the duo's career some 33 years on, than it did in the white-hot period of their 'Imperial Phase'. It's a shame that it's been so hard to obtain over the years as you could imagine a cult to have built around it – viewing parties attracted by the 'so-bad-its-amazing' allure, learning lines off by heart, or just something to enjoy while on light drugs – but it's great to finally have it officially sanctioned and lovingly remastered. I'm by no means saying that it's an essential purchase, if your Pet Shop Boys experience relies on just the hits, but it's a long-awaited hole filler for any serious fan of the group.
It Couldn't Happen Here is released today as a Blu-ray+DVD deluxe edition, newly restored  from a 4K scan. Note, the DVD is region 2 and the blu-ray is region B. Update: limited edition now sold out, but a standard edition will be issued in July.
Compare prices and pre-order
Neil Tennant
Pet Shop Boys - It Couldn't Happen Here (Std Edition DVD + Blu-ray)
Extras:
The book includes a new interview with Neil Tennant and previously unseen excerpts from his personal on-set production diary, as well as an introduction to the film by director Jack Bond and writing on the film by Anthony Nield, Jason Wood, Omer Ali, John Ramchandani, William Fowler and Vic Pratt
Comprehensive feature commentary by Jack Bond, James Dillon and Simon Archer (2020)
West End Boy: Jack Bond (2020, 27 mins): the director discusses his eclectic career as a filmmaker and his enterprising approach to the making of It Couldn't Happen Here
It Can Happen Here: Arlene Phillips (2020, 26 mins): the renowned choreographer reflects upon a life in dance and the trials and tribulations of working on It Couldn't Happen Here
Always on My Mind (1987, 5 mins): the full-length promotional video for Pet Shop Boys' single, featuring Joss Ackland and footage from the film
Actually: an unfilmed early version of the script for the film, included here in its entirety for the first time anywhere
As it Happened: Image galleries including the complete final version of the script, the director's shot lists, Pet Shop Boys reference lyric sheets and promotional materials for It Couldn't Happen Here
Original theatrical trailer (digitally reconstructed for this release)