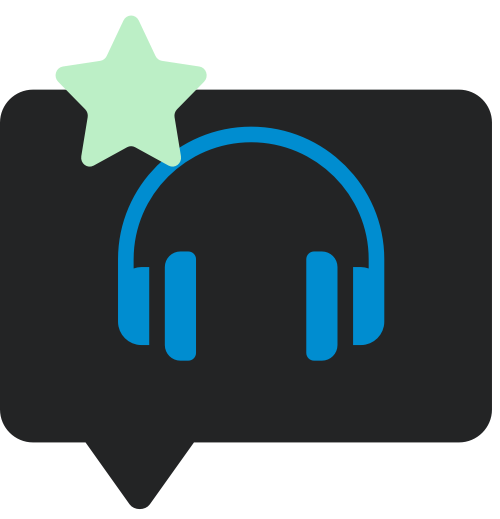 Reviews
Peter Gabriel / New Blood / 2CD Special Edition / Review

Peter Gabriel brings the sound of the New Blood Orchestra to his own material.
When rock/pop artists of a certain age start dabbling in 'projects' such as covers albums, duets, or 'revisiting' previously released material, it's often a sign that there is no gas left in the creative tank.
They can't get the hits, airplay or sales with new material, so are forced to acquiesce to the whims of a record label marketing executive (what if Ronan Keating met Burt Bacharach?). This situation reaches its natural conclusion with "chestnuts roasting on a open fire, and Jack Frost nipping at your nose" – the dreaded Christmas album.
Although Peter Gabriel's new record New Blood is indeed a 're-imagining' of old material (which follows quickly after the Scratch My Back covers project of last year) it's hard to imagine the ex-Genesis frontman doing anything he doesn't want to do, and there is an undeniable intelligence and seriousness to Gabriel's approach that intrigues.
The stripped-down approach – with no guitars or drums, and the accompaniment of a full orchestra – is continued from Scratch My Back, but it's Gabriel's own back catalogue which is the focus of attention here, rather than the work of others.
A quick glance at the track listing confirms that unit-shifting is not top of Gabriel's priorities with only two singles of any prominence (Don't Give Up for the UK audience and In Your Eyes for US) finding a home on the album.
The first part of the record contains three tracks from his fourth album or Security as it is known in the US. These tracks are well suited to the new arrangements being fairly minimal to start off with. The tribal drumming of The Rhythm of the Heat would seem to be essential to this song, but the arrangement by John Metcalfe and Gabriel himself skilfully replaces these elements with brass and strings, although there is still some percussion. Peter Gabriel is in fine voice and his vocals are much higher in the mix compared to the original album, almost too high in places with the quietness and 'distance' in the originals sometimes preferred. San Jacinto has a fabulously intricate orchestral arrangement while Wallflower is a relatively simple interpretation of what was originally a straightforward piano number.
In Your Eyes breaks the mood somewhat, with a very perky string intro, which thankfully disappears for the verses where Gabriel virtually sings acappella with a rather Michael Nyman-esque arrangement. These sombre verses work really well, but the really bright, dominant strings on the chorus do grate somewhat.
I defy anyone to cover Mercy Street and ruin it. It's such a great song it's almost impossible to imagine a 'bad' version. Sure enough Gabriel keeps things nice and minimal and lets the beautiful melody do the talking. Truth be told, you don't really feel like the track is 'missing' anything much, while conversely the New Blood arrangement doesn't really add a great deal to the song either.
Red Rain completes a trio of So tracks in the middle of this album. Like In Your Eyes it has a very busy, active string section which is only partially successful. The choruses and outro sections are rather bombastic and loud, in contrast to the more palatable, minimalist verses.
Darkness from Up, goes for full-on film-score dramatics, like a Bernard Herrmann soundtrack for Hitchcock, and Ane Brun duets delicately on Don't Give Up which satisfyingly, maintains its seductive extended bass-driven outro.
The one concession Gabriel made to commercialism and his fans, was to include a version of Solsbury Hill. He considers it to be one of his "lighter songs" and was reluctant to revisit for this project. But he relented, on the condition that it was 'separated' from the main album by gap of a few minutes. When it was thought that this might confuse he came up with the idea of track 13 on the album – A Quiet Moment. This is almost 5 minutes of "ambiance" (virtual silence) recorded on – fittingly enough – Solsbury Hill.
Solsbury Hill itself sounds fine, although one might conclude by the rather unimaginative arrangement that his heart wasn't really in it.
This special 2CD edition comes with a bonus disc of instrumentals. These are exclusive to this issue and are not even available on the more expensive deluxe edition which combines New Blood and New Blood Live in London (for detailed analysis of formats click here). A further bonus track at the end of the instrumental disc is a vocal version of Blood of Eden. Always a highlight from 1992's Us album, it's something of a shame to see this track hidden away. Digging In The Dirt remains the sole offering from this album on the standard version of New Blood.
This edition also comes with a coupon allowing free access to the album via downloadable high-resolution 24bit/48Khz FLAC files. It is not clear whether this is a global offering or restricted to certain territories, but you get a full set of FLAC files for all tracks across both discs. Two CDs, plus free downloadable high-res versions for £11.99 from amazon.co.uk represents excellent value.
Most Gabriel fans will not be shedding too many tears at the lack of Sledgehammer, or Steam on New Blood, and in truth an 'orchestral' greatest hits sounds like something you'd want to avoid anyway. By more or less keeping to the songs that "make the most interesting journey" and – with the odd exception – creating arrangements which leave space for the tracks to breathe, Peter Gabriel can rightly consider New Blood a successful artistic and musical endeavour.
New Blood 2CD Special Edition is out now and can be ordered here
(UK) or here
(US)