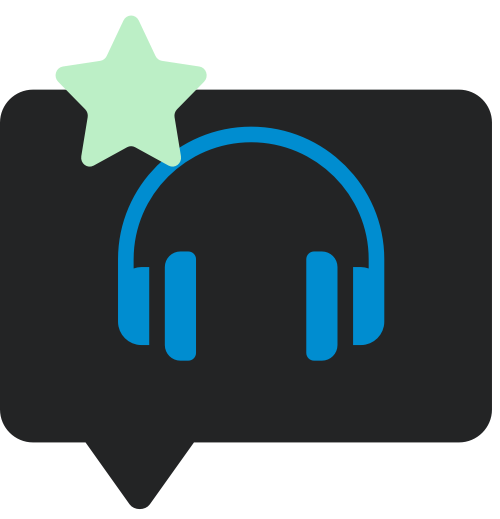 Reviews
Prince / Purple Rain deluxe review
SDE celebrates an almost perfect Purple Rain reissue.
Warners' recent reissue of Prince's best-selling Purple Rain album is what you might call a crowd pleaser and much like the original album, hits the spot in virtually every respect.
Background
Purple Rain was Prince's sixth studio album and was originally released in June 1984. The previous album, 1999, was issued in 1982, so while by any normal standards this was a fairly prompt follow-up, for Prince it was unusually tardy and 1983 remains the only year in the eighties where he didn't release a new studio album. Four singles from Purple Rain – When Doves Cry, Let's Go Crazy, I Would Die 4 U and Purple Rain – were all top ten hits in America with the first two hitting the top spot. A fifth single Take Me With U reached number 25.
Fans have craved Prince reissues for a long time, but they remained non-existent for decades. However, in April 2014 Warner Bros. Music announced a new agreement with Prince that would "see the release of long-awaited, previously unheard material" including Purple Rain. Two years later, and all had been ominously quiet on the reissue front, and then the world was stunned by the untimely death of Prince, aged 57 (two years and 3 days since Warners original announcement). It subsequently transpired that Prince had overseen a remastering of the album prior to his death and had been involved in decisions around the content on the reissue. Purple Rain is therefore the first ever expanded reissue of a Prince album – and presumably, the last – to have any input from the man himself.

CD 1 – Purple Rain: 2015 Paisley Park Remaster
This isn't marketed as an audiophile remaster and it's not. For example, the audio is significantly louder than the Purple Rain that was included as part of 2012's (withdrawn) Original Album Series. However, while it's quite loud, it still sounds fine to these ears and let's face it, the way Prince recorded the album – quickly, lots of live recordings, with edits and overdubs – suggests that the spirit and energy were more important to him than perfection in sound quality. And of course the man himself approved this. He was there for the remastering, so it's not like a third party took liberties after the event. No one can claim that he'd be turning in his grave, for example. Incidentally, for the record, the credits on the reissue state "Remastered By Prince at Paisley Park Studios, Chanhassen, MN, 2015", although the actual remastering engineer is listed as Joshua A.M. Welton.
CD 2 – From The Vault & Previously Unreleased
I'll admit I was a bit worried about this disc. As someone who had bought, and was underwhelmed by, the Crystal Ball set back in '98 (with 'delights' like Cloreen Baconskin) I wasn't sure how good this disc of tracks from the vault would be. Also, song titles like We Can Fuck, Wonderful Ass, Electric Intercourse and Love and Sex weren't filling me with confidence, as generally I find 'X-rated' Prince a tad dull. However, I needn't have worried because it's a stunning selection of material that runs the whole gamut of Prince's output from the fully produced and oddly mesmerising Dance Electric to the effortless and charming solo demos, like Velvet Kitty Kat and Katrina's Paper Dolls.
Most of the songs are so of-the-era, it's incredible. That Purple Rain drum sound is all over most of it, including Love and Sex, which actually turns out to be one of the least interesting tracks. The 12-minute version of Computer Blue with the so-called 'Hallway Speech' is superb (especially Wendy and Lisa's "poor lonely computer…") although, as is often the way, the 'compromise' of editing the track to get more songs on the album was probably the right decision.
Electric Intercourse is s decent balled, while the Lisa Coleman sung Our Destiny (note the strings, which ended up at the beginning of The Ladder) is quirkily entrancing and paired with the strident Roadhouse Garden.
Possessed is played live on the concert that features on the included DVD (more of that later) but the studio version (recorded in '84) had never been released until now. It feels like slightly later era Prince (a bit Sign 'O' The Times-esque) which is by no means a bad thing.
Wonderful Ass has a very thick and full sound. Classic Prince. We Can Fuck was apparently recorded the day after Erotic City, so clearly the purple one was in a 'saucy' mood at that time. This track did see the light of day as the inferior and re-worded We Can Funk which was issued on the Graffiti Bridge album. The original has more charm and the song feels more suited to the 80's production. It's worth noting that 33 years after Prince wrote it, this song is still deemed too 'rude' for the major label – it is listed as We Can F**k both on the back of the packaging and even inside the booklet. Let's celebrate Prince by censoring him!?
The piano instrumental Father's Song finishes this bonus disc. This is music written by Prince's dad which ended up in the middle of Computer Blue on the album. A reflective way to end this the second CD.
CD 3 – Single Edits and B-sides
In some respects, this CD is the most surprising element of the reissue, since packing bonus discs full of single edits, B-sides and remixes is normally something major labels don't do very well – this has become the domain of third party licensees like Demon Music and Cherry Red. But credit where it's due, this disc delivers. Single edits of all the 45s are included, even when they are not very good – the intro to Let's Go Crazy's single edit is a mess, but who cares? This is a historical document.
The 12-inch remixes of the singles also feature (only Let's Go Crazy and I Would Die 4 U actually had 'proper' 12-inch versions) but what I really like about this CD is that is acknowledges that even Prince's B-sides were often variations of the same song when included on seven-inch and 12-inch vinyl. So we get two versions of the absolutely brilliant Let's Go Crazy B-side, Erotic City – 'edit' and 'extended'. And the same applies to God and Another Lonely Christmas. The excellent When Doves Cry B-side 17 Days is another highlight of this third disc.
DVD – Live at the Carrier Dome, Syracuse, NY
This concert is crazily good. As I started really getting into music in 1984/5 my main memories of early-ish Prince was watching the videos on Top Of The Pops and then that appearance at the Brit Awards (then called the BPI Awards) in Feb '85 when he accepted his award for Best International Artist accompanied to the stage by a big and burly bouncer. That happened about seven weeks before this very concert, incidentally. To me, at that time he seemed very po-faced. Maybe he was just outside his own comfort zone. Certainly with this concert performance, his energy levels, humour and showmanship are nothing short of stunning.
Four of the first five songs are Let's Go Crazy, 1999, Little Red Corvette and Take Me With U. Has ANY concert ever started quite as strongly as that? He plays Purple Rain in its entirety and about half of 1999, along with a smattering of B-sides (God, Irresistible Bitch, How Come You Don't Call Me Anymore).
Seeing Prince at work on stage is dizzying, really. He's constantly on the move, sliding around. In fact there's so much moving around, you really do wonder how they can concentrate enough to play their instruments properly. Big coats, big hair, big dancing, big egos and big talent.
In line with the modest packaging of this set, they haven't bothered with flashy animated menus, and that isn't necessarily a bad thing. Viewers have a choice to 'play all' or select a track – that's it. The image is 4:3 and quality wise is basically what you might expect from a live broadcast filmed on video. There's a lot of blue light and Prince does have a habit of running off into the shadows, which can sometimes leave you staring at a rather dark screen for a few seconds. Unfortunately, no one can wave a magic wand and turn SD video into amazing blu-ray standard HD, but it's fine and totally watchable. There is no 5.1 on the video audio, but the stereo LPCM (newly mastered by Bernie Grundman) sounds excellent.
Packaging
SDE thoughts on the packaging are largely covered via the video above. It can be summarised thus: not as 'deluxe' as expected, but fine for the price. I should add that since that video was shot I've received the vinyl edition and the front cover is one of the best I've ever seen on any vinyl reissue. It's pin sharp and beautiful. A far cry from the fuzzy scanned-in efforts regularly deemed acceptable by record labels.
Summary
When analysing music reissues and box sets, there's (almost) always things that could have been done but weren't. The Purple Rain deluxe doesn't tick every box, because there's no 5.1 surround sound mix, no hi-res stereo version and it rather under delivers on Warners original promise of two discs of unheard music and two DVDs with video content.
But the upside to this is that we have a set that is affordable to all and is perfectly balanced. Even if there were four CDs worth of outtakes/unheard music that could have been extracted from the 'vault' for inclusion here, would a 6CD+DVD set – heavy with tracks whose appeal would likely get 'more selective' – really improve the offering? Whether by accident or design (heaven knows what politics and behind-the-scenes shenanigans influenced the final product), they've got it right!
In short, this reissue is not only brilliant but very, very important. If you were considering burying a time capsule for future generations, that perfectly encapsulated the utter genius and hit-making proficiency of Prince, grab a 3CD+DVD deluxe expanded edition of Purple Rain, put it in a tin box and start digging.
The Purple Rain reissue is out now.
Compare prices and pre-order
Prince
Purple Rain 3CD+DVD expanded edition
Compare prices and pre-order
Prince & The Revolution
Purple Rain vinyl LP
PURPLE RAIN DELUXE – EXPANDED EDITION (3CD+DVD)
Disc One:  Original Album (2015 Paisley Park Remaster)
Let's Go Crazy
Take Me With U
The Beautiful Ones
Computer Blue
Darling Nikki
When Doves Cry
I Would Die 4 U
Baby I'm A Star
Purple Rain
Disc Two:  From The Vault & Previously Unreleased
The Dance Electric
 Love And Sex
 Computer Blue ("Hallway Speech" version)
 Electric Intercourse (Studio)
 Our Destiny / Roadhouse Garden
 Possessed (1983 version)
 Wonderful Ass
 Velvet Kitty Cat
 Katrina's Paper Dolls
We Can Fuck
Father's Song
Disc Three:  Single Edits & B-Sides
 When Doves Cry (edit)
17 Days
Let's Go Crazy (edit)
 Let's Go Crazy (Special Dance Mix)
 Erotic City
 Erotic City ("Make Love Not War Erotic City Come Alive")
 Purple Rain (edit)
 God
 God (Love Theme From Purple Rain)
Another Lonely Christmas
Another Lonely Christmas (extended version)
I Would Die 4 U (edit)
I Would Die 4 U (extended version)
Baby I'm A Star (edit)
Take Me With U (edit)
DVD:  Prince And The Revolution, Live at the Carrier Dome,  Syracuse, NY, March 30, 1985
Let's Go Crazy
Delirious
1999
Little Red Corvette
Take Me With U
 Do Me, Baby
 Irresistible Bitch
 Possessed
 How Come U Don't Call Me Anymore?
Let's Pretend We're Married
International Lover
God
Computer Blue
Darling Nikki
The Beautiful Ones
When Doves Cry
I Would Die 4 U
Baby I'm A Star
 Purple Rain