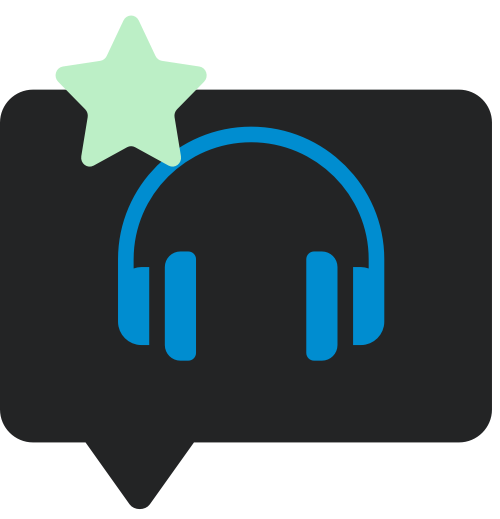 Reviews
Queen / Live at the Rainbow review
Canadian journalist Terry Ott reviews the USA blu-ray+CD combo of the recent Queen Live at the Rainbow release exclusively for SuperDeluxeEdition.
---
"I won't be a rock star. I will be a legend." Freddie Mercury
But first, a little back story: By the beginning of 1974, the rock aficionados in The Great White North had begun to hear of this band, this Queen. Yet in most corners, only the most adroit and prescient thought they were more than just another rather obscure Brit glam group among the established English giants like Zeppelin and Bowie who already stood so tall.
In fact, the happy and glorious Queen love would not really arrive in Canada until the first radio station spun Bohemian Rhapsody well into '75 and then we were collectively longing for the colonial days, such was Queen's immediate rock glory.
So then, a pity that these amazing recordings from 1974 did not cross the ocean 40 years ago for if they had, Queen's reign in Canada would have begun earlier….
Now, on with the show:
As noted elsewhere on this blog, the Queen Live at the Rainbow '74 Blu-ray/CD combo is unique to North America, and at a retail price of 23 Canuck bucks, an outstanding value for your music dollar.
This is the way to win back music money and influence people to continue buying actual, real, hold-in-your-hands product. Hear that, music industry? Well done, Hollywood Records and Eagle Rock Vision.
And pay no mind to the "SD" edition of this Blu-ray, for although the video footage is very well produced for 1974, a full Blu-ray treatment may have exposed the inherent flaws of the ancient source material much more than this disc does and so what you get here is a completely acceptable of the era, non full-screen image.
But the real attraction is the audio.
Although the lavishly illustrated 16-page booklet lists the disc to have been mastered by Mazen Murad at Metropolis Mastering there is no specific notation as to who was actually responsible for the DTS-HD 5.1 mix, but whoever it was knew what they were doing.
Obviously remixed from the original multitracks, this is definitely no 'faux' surround sound but rather a true 5.1 experience that puts one right in the seats in '74. Gobs of bottom end, big and full soundstage that fills your music room, and not just echo, reverb or incidentals coming from your rear speakers, but rather, a full surround sound experience replicating well the live performance of the band in November, 1974.
Oh, and just to fill it out, four bonus tracks from the March 1974 Queen gig at the Rainbow are included on the Blu-ray.
And for those not so multichannel equipped,there is a 24 track companion CD of the Rainbow concert, also given a 21st century audio makeover in good olde stereo.
As for the performance of band on these discs, one can unequivocally say they are absolutely royal.   
Terry Ott is a Canadian journalist who when he first heard Bohemian Rhapsody, insisted it be replayed 7 times. He can be reached at [email protected] when he finishes watching the Rainbow '74 concert.
Look out for more photo and videos of the Queen boxes next week.
---
Super Deluxe Edition box [2CD+DVD+Blu-ray+memorabilia]
4LP Vinyl box
CD+Blu-ray (North American exclusive)
2CD Digi-pack
2LP Vinyl edition
Blu-ray
DVD
---
Track listings
Queen: Live at the Rainbow '74 – track listings:
One CD Edition
SHEER HEART ATTACK TOUR
Live at the Rainbow, November '74
 1. Procession
2. Now I'm Here
3. Ogre Battle
4. Father To Son
5. White Queen (As It Began)
6. Flick Of The Wrist
7. In The Lap Of The Gods
8. Killer Queen
9. The March Of The Black Queen
10. Bring Back That Leroy Brown
11. Son And Daughter
12. Guitar Solo
13. Son And Daughter (Reprise)
14. Keep Yourself Alive
15. Drum Solo
16. Keep Yourself Alive (Reprise)
17. Seven Seas Of Rhye
18. Stone Cold Crazy
19. Liar
20. In The Lap Of The Gods… Revisited
 21. Big Spender
22. Modern Times Rock 'n' Roll
23. Jailhouse Rock
24. God Save The Queen
Two CD digi-pack & four vinyl LP boxed set:
CD 1 or LP 1 & 2
QUEEN II TOUR
Live at the Rainbow, March '74
1. Procession
2. Father To Son
3. Ogre Battle
4. Son And Daughter
5. Guitar Solo
6. Son And Daughter (Reprise)
7. White Queen (As It Began)
8. Great King Rat
9. The Fairy Feller's Master-Stroke
10. Keep Yourself Alive
11. Drum Solo
12. Keep Yourself Alive (Reprise)
13. Seven Seas Of Rhye
14. Modern Times Rock 'n' Roll
15. Jailhouse Rock / Stupid Cupid / Be Bop A Lula (Medley)
16. Liar
17. See What A Fool I've Been
CD 2 or LP 3 & 4
SHEER HEART ATTACK TOUR
Live at the Rainbow, November '74
1. Procession
2. Now I'm Here
3. Ogre Battle
4. Father To Son
5. White Queen (As It Began)
6. Flick Of The Wrist
7. In The Lap Of The Gods
8. Killer Queen
9. The March Of The Black Queen
10. Bring Back That Leroy Brown
11. Son And Daughter
12. Guitar Solo
13. Son And Daughter (Reprise)
14. Keep Yourself Alive
15. Drum Solo
16. Keep Yourself Alive (Reprise)
17. Seven Seas Of Rhye
18. Stone Cold Crazy
19. Liar
20. In The Lap Of The Gods… Revisited
21. Big Spender
22. Modern Times Rock 'n' Roll
23. Jailhouse Rock
24. God Save The Queen
Standard DVD and SD Blu-Ray:
SHEER HEART ATTACK TOUR
Live at the Rainbow, November '74
1. Procession
2. Now I'm Here
3. Ogre Battle
4. Father To Son
5. White Queen (As It Began)
6. Flick Of The Wrist
7. In The Lap Of The Gods
8. Killer Queen
9. The March Of The Black Queen
10. Bring Back That Leroy Brown
11. Son And Daughter
12. Guitar Solo
13. Son And Daughter (Reprise)
 14. Keep Yourself Alive
15. Drum Solo
16. Keep Yourself Alive (Reprise)
17. Seven Seas Of Rhye
18. Stone Cold Crazy
19. Liar
20. In The Lap Of The Gods… Revisited
21. Big Spender
22. Modern Times Rock 'n' Roll
23. Jailhouse Rock
Bonus tracks
QUEEN II TOUR
Live at the Rainbow, March '74
1. Son And Daughter
2. Guitar Solo
3. Son And Daughter (Reprise)
4. Modern Times Rock 'n' Roll
Double Vinyl LP Package:
QUEEN II TOUR
Live at the Rainbow, March '74
LP 1
1. Procession
2. Father To Son
3. Ogre Battle
4. Son And Daughter
5. Guitar Solo
6. Son And Daughter (Reprise)
7. Keep Yourself Alive
8.Drum Solo
9. Keep Yourself Alive (Reprise)
10. Seven Seas Of Rhye
11. Modern Times Rock 'n' Roll
12. Liar
LP 2
SHEER HEART ATTACK TOUR
Live at the Rainbow, November '74
1. Procession
2. Now I'm Here
3. White Queen (As It Began)
4. Flick Of The Wrist
5. In The Lap Of The Gods
6. Killer Queen
7. The March Of The Black Queen
8. Bring Back That Leroy Brown
9. Stone Cold Crazy
10. In The Lap Of The Gods… Revisited
---
Super Deluxe Edition box [2CD+DVD+Blu-ray+memorabilia]
4LP Vinyl box
2CD Digi-pack
2LP Vinyl edition