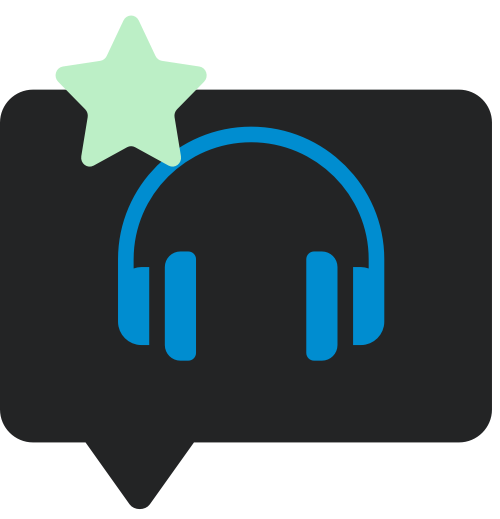 Reviews
Review: a-ha live at the Royal Albert Hall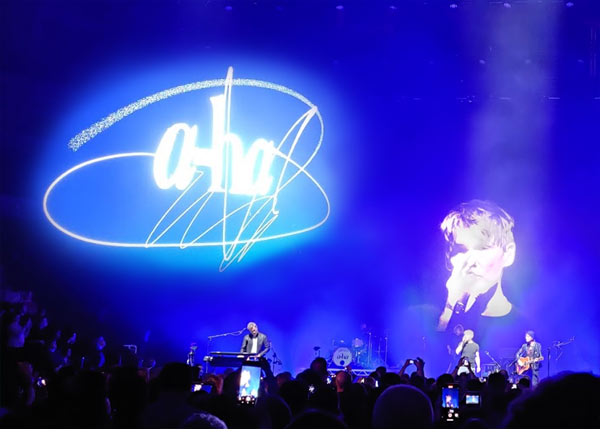 In 2006 a-ha played in a back lot of London's ExCel centre as part of the British International Motor Show. I was there, and while the band were excellent (they are rarely less than that), as fans congregated in this rather grim, tarmac setting, it was apparent that the show wasn't a sell out and there was a good third of the capacity free. They may have been enjoying a mini-revival at that time – thanks to the UK top ten hit 'Analogue' (the title track from their 2005 album) – but the appeal of seeing a-ha play live didn't stretch much beyond the diehard fans, it seemed.

Thirteen years, one split, a farewell tour and a new album later… and the band are riding the crest of a wave powered by the evergreen appeal of pop classic 'Take On Me', which apparently averages 480,000 views on YouTube PER DAY! The song, with its groundbreaking video, is truly iconic and the reach of streaming has reactivated engagement levels enormously –  the world is in love with a-ha again, a bit like back in 1985 when they topped the charts both sides of the Atlantic.
To underline this fact, a-ha filled the O2 Arena a couple of years back with their 'intimate' MTV Unplugged tour and last night entertained a capacity crowd at London's Royal Albert Hall, with a concert performance that kicked off with their debut album Hunting High and Low played in full (in order) and then continued with a further selection of hits (and the odd deep cut). When I interview Paul Waaktaar-Savoy a year ago, and asked him about the plans for the then newly announced Hunting High and Low tour, he said "I'm really hoping to do stuff we haven't done before" and spoke of a desire to have "some new songs" in the show. More on that later, but first off let's talk about the idea of playing a whole album in full, on stage.
There are pros and cons in this concept. It's certainly a rare opportunity to hear album cuts that the artist might otherwise be unlikely to play, but the problem is that this includes the duffers as well as exquisite deep cuts. It's a bit like buying those big multi-packs of crisps, there's always going to be the audio equivalent of prawn cocktail. Choosing to play the album in order also removes a level of spontaneity from the event; you know what is coming next and that is quite significant. I actually found myself mentally checking off the songs, as we went through the album. A live event is not supposed to be a box-ticking exercise.
In some ways, you could say that the artist relinquishes control. They step on to a conveyor belt that starts with the album's opening number and hop off until the last track is done and dusted. Speaking of control, it also denies the act the ability to create a proper ebb and flow to the concert – and audio 'narrative'', if you will. You are locked into a running order that was decided – in the case of HHAL – over three decades ago and while Paul Waaktaar-Savoy has said that he quite likes getting 'Take On Me' out of the way, early on, I do think it simply works better as an encore, when people have been looking forward to hearing it for 90 minutes.
Ultimately, the playing-an-album-in-full idea, is really pure marketing –  it's what differentiates your new tour from the last. a-ha and their management clearly understand this and so last time we had an-intimate-acoustic-evening-with-a-ha, and this time it's Hunting High and Low played in full. Clever acts have a concept to stir the interest and give people a reason to come back. From the artist perspective, whatever compromises this may entail are for the greater good.

The band opened with Take On Me (click image to enlarge)
So onto the show. The projections behind the band were stunning. The impressive mix of original video elements ('Take On Me'), abstract visuals and film of eco-style landscapes (forest, seas, planets and the like) were all seamlessly blended with live coverage of the band on stage. Everything was pin-sharp and projected onto an absolutely enormous screen and it really worked a treat. A-ha arguably need this kind of lift, because none of them could be accused of being natural showmen, and only keyboard player Magne engaged with the crowd with any kind of ease and regularity (doing so with his usual wit and charm). As always, Paul remained studiously devoted to his guitar duties, and while Morten sung beautifully all evening, it has to be said that the guy has more 'ticks' than Nadal preparing for a serve, constantly fiddling with his ear-piece, making silent signals to the sound desk (presumably to adjust his 'mix' in his ear monitor) and occasionally looking like he'd lost where he was in the song. But that's just Morten for you.
Before this tour, the band had actually already played Hunting High and Low in full – just twice – back in 2010, although both of these gigs (one at the RAH, incidentally) were with a full orchestra. So this tour is the first time they're playing it in a 'just the band' setting.
The album sounded more or less as you'd expect live, save for a rearrangement of 'Dream Myself Alive' which reverted the song back to an form not dissimilar to the original demo (found on the super deluxe of the album). 'The Sun Always Shines On TV' (the song that outperformed 'Take On Me' in the UK charts, let's not forget) was as dramatic and amazing as ever, 'Living A Boy's Adventure Tale' still sounds like it's belongs in a Broadway Musical and of course 'Take On Me' was a stunning opener, where the projections fused video and live performance perfectly. 'Love is Reason' is still the weak link (prawn cocktail flavoured) and there's no way it should be played ahead of classics like 'Manhattan Skyline' or 'Cry Wolf' but they promised to play the album in full and that's what you get. I'd like also to give a shout out for 'Here I Stand And Face The Rain'. I really love this song and the line "let's stay friends forever" never fails to transports me back to my teens, and the days of discussing an unknown future with friends – life's compromises and harsh realities somewhere far in the distance.
After a short interval, we were back for part two and because I'd made a point of avoiding reading reviews or checking out set-lists online, this was all going to be a complete surprise to me.
The ten-song selection that took us to the end of the concert was reasonably balanced between hits and deep cuts, but closer inspection reveals a massive bias towards the material from the 1980s. They only played two tracks ('Foot of the Mountain' and 'Analogue') from their last six albums, including nothing from 2015's reunion record Cast In Steel, zip from recently reissued Minor Earth Major Sky (2000) and Lifelines (2002) and nada from the dark and dusty Memorial Beach (1993). I guess the thinking was if you are going to get people through the door with the promise of Hunting High and Low don't be a party pooper and alienate them with a load of obscurities in the second half.
We did get to enjoy the two outstanding album tracks from Scoundrel Days (the title track and 'The Swing of Things') in addition to a fabulous sounding 'I've Been Losing You'. 'Stay On These Roads' was truly beautiful and remains one of the best songs in their canon, while the biggest surprise – 'Sycamore Leaves' from 1990's East of the Sun West Of The Moon – was a wonderful dip into prog-noir and was a great opportunity to observe Magne getting into the groove with some Ray Manzarek-style organ playing.
There was only one new song in the end, called 'Digital River'. I'm not sure a world exists where a song with that title is any good, and indeed, it was a disappointingly bland and forgettable mid-paced number, with a frankly horrible chorus lyric/melody. This is apparently a 'Cast in Steel' outtake, but why not play the brilliant windswept ballad 'Under The Makeup' from that album, instead? It's still relatively unknown, but unlike 'Digital River' it sounds like a lost classic.
The evening ended with the fanfare of Bond theme 'The Living Daylights' and the crowd were rapturous. Morten delighted some of the female contingent at the front of the auditorium by shaking hands and showing off his cheekbones.
I had throughly enjoyed the show but couldn't help feeling a little disappointed at how it was aimed squarely at the casual fan more than the diehard. I've given up going to see Duran Duran because there's only so many times you want to see a band play 'the hits' and with the Hunting High and Low tour having new dates stretching to the end of next year, it will be a while before the next 'concept' for an a-ha concert comes along.
On the way home, I came to the conclusion that being a band like a-ha in this day and age requires a two-pronged campaign, to keep everybody happy. This means regular arena tours designed for wide appeal and expanded physical album reissues – with demos and rarities – for the diehard students of a-ha. If both of those things keep happening then we can all stay friends, forever.
Paul Sinclair watched a-ha play the Royal Albert Hall on 5 November 2019. The tour continues –  check the website for further dates. The newly repackaged 'Hunting High and Low' super deluxe edition is released next week.
Compare prices and pre-order
a-ha
Hunting High And Low - 4CD set
The set list was as follows:
Part 1:
Take On Me
Train of Thought
Hunting High and Low
The Blue Sky
Living a Boy's Adventure Tale
The Sun Always Shines on T.V.
And You Tell Me
Love Is Reason
Dream Myself Alive
Here I Stand and Face the Rain
Part 2:
Analogue (All I Want)
Foot of the Mountain
The Swing of Things
Crying in the Rain
Sycamore Leaves
Digital River
I've Been Losing You
Stay on These Roads
Encore:
Scoundrel Days
The Living Daylights