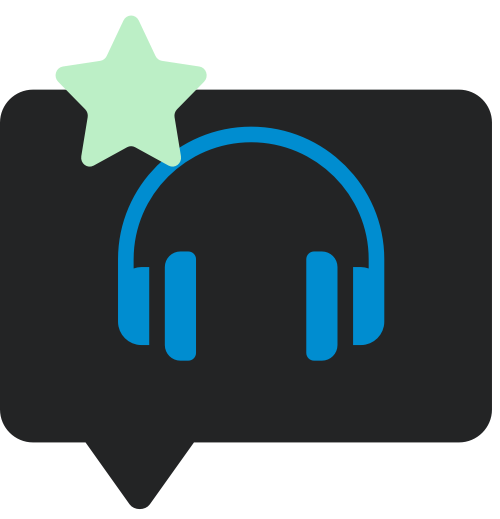 Reviews
REVIEW / Garbage: Strange Little Birds
Strong on mood and atmosphere, and beautifully presented, Garbage's sixth studio album lacks really memorable songs 
It doesn't seem so long since Garbage returned from their seven year hiatus, but when the strident and rather excellent Not Your Kind of People was issued over four years ago, we were still anticipating 'London 2012' on this side of the pond.

The new album Strange Little Birds is the second on their own STUNVOLUME label and looks to build on the very solid foundations delivered by the previous record. Not Your Kind of People was an assured mix of big sounds and big choruses delivered by tracks like Automatic System Habit, Control and the album highlight Blood For Poppies.
The latter is better than anything on Strange Little Birds and after a week or so playing the new record I can tell you two things – one, it's a 'grower' and two, Garbage appear to have shunned the pleasures derived from fast-paced, melodic industrial pop songs for what could be described as a something a little more ponderous and thematic.
Moody opener Sometimes sets the tone "sometimes I'd rather take a beating / sometimes I'd rather take a punch / I learn more when I am bleeding / you knock me down but I get up". It's not too much of a 'song' but works pretty well as a starting point and indeed, the band have been opening their live sets with it.
Empty follows and is very much 'the single' from the album. It's a good song, but doesn't match the highs of the previous record never mind give any of the 'classics' a run for their money (Only Happy When It Rains, Push It, Special, I Think I'm Paranoid etc.)
Blackout is one of three tracks on the Strange Little Birds that clock in at over six minutes. On the verses, Shirley Manson delivers a breathy vocal against a shuffling rhythm with some angular and atmospheric guitar work. It feels like it's going to go somewhere special but the 'chorus' section disappoints. It will be a recurring complaint with regards to the band's sixth studio album, that while the song is strong on atmosphere and menace, it doesn't deliver when it comes to melody and hooks.
If I Lost You has a Violator-esque backing with more of Shirley's half-spoken verse delivery. To be fair this number has a quite a sweet chorus, but it's a bit Garbage-light and breezes out as quickly as it breezed in.
Night Drive Loneliness brings to mind the films of David Lynch with Angelo Badalamenti's wonderful music. Manson even mentions a 'blue velvet' dress early on. It sounds seductive, and it is to an extent, although musically and lyrically it doesn't connect on an emotional level in the way of, say, The Trick Is To Keep Breathing or even Beloved Freak from the last record. It lacks depth.
The album continues with this subdued soundtrack vibe, telling stories of doomed relationships, isolation and self loathing. Magnetized does the quiet-verse, loud-chorus thing to good effect, but can't pull itself out of the mire of averageness. Johnny Hates Jazz wrote a better song with the same title back in 2013.
Shirley's voice is fairly low in the mix of the muddy We Never Tell, and I was aching from her to break out and sing in the upper end of her register when the chorus came, but disappointingly it's a repetitive, chanty affair and frankly, a bit of a dirge. The album ends on Amends, another track which only really half delivers. The brilliant moody verses give way to a BIG dramatic, noisy chorus which would probably sound amazing sync'd to some kind of end-of-the-world action movie trailer; explosions, people jumping off the top of buildings, children crying, everyday folks battling some seemingly invincible foe, ending with a crash zoom as someone whispers, "let's end this"… but we don't have those visuals, just the music.
Shirley has said in interviews that the sonics and tone of this album are a reaction to what she perceives as the 'happy and shiny' musical landscape of late. Thats all well and good, but cool words set to cool sounds do not necessarily make great songs, and while setting their sights on a new aural landscape, on many occasions Strange Little Birds suggests the band have taken their eye off the ball, and tripped over what's right in front of them – they've forgotten the basics: write some good tunes.
I've always loved Garbage and have never really understood the naysayers. Shirley Manson remains a formidable talent and superior front woman. Having seen the band (minus Butch Vig) live in London only last week, she's undoubtedly still the glue that holds everything together. It's hard to imagine anyone else in her role, so singular is her view on the world and the people that inhabit it. But while I admire the intention and enjoy a moody, brooding long-player as much as the next man, Strange Little Birds fails to deliver as an album of great pop songs and isn't some kind of greater-than-the-sum-of-its-parts cinematic masterpiece either. Not only does it not stand up to the career high that is Version 2.0 (a tough 'ask', admittedly), it's fails to improve on, or even match, the last album.
To end on a positive, the double vinyl edition of Strange Little Birds is packaged beautifully. Ryan Corey and Jeri Heiden took on art direction duties and Jeri's impressive credits include covers for albums such as Madonna's Like A Virgin and a-ha's Hunting High and Low. The Strange Little Birds 2LP comes in a gatefold sleeve with the music sequenced across three sides. The fourth side of the vinyl has a beautiful etched design as well as a bonus track (apparently called FWY) unique to this edition. It looks and feels fantastic.
Strange Little Birds is out now.
Compare prices and pre-order
Garbage
Strange Little Birds [VINYL]
Compare prices and pre-order
Garbage
strange little birds CD
1. Sometimes
2. Empty
3. Blackout
4. If I Lost You
5. Night Drive Loneliness
6. Even Though Our Love Is Doomed
7. Magnetized
8. We Never Tell
9. So We Can Stay Alive
10. Teaching Little Fingers to Play
11. Amends