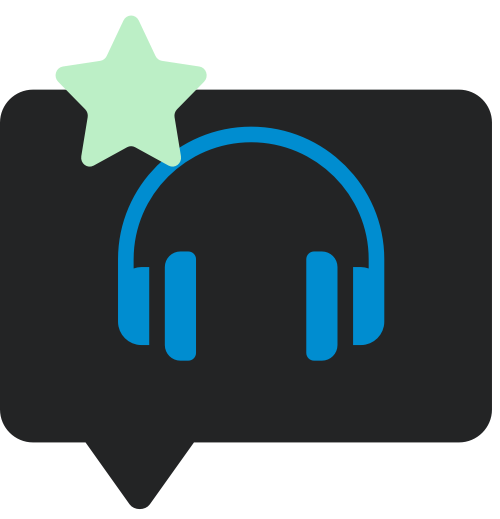 Reviews
Review: Trevor Horn and band in London
SDE reviews last night's show at the Southbank • Watch video of Trevor performing Frankie's 'Relax' with Ryan Molloy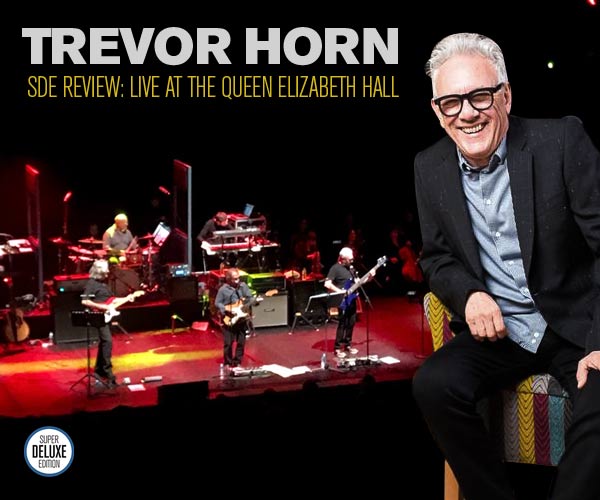 Legendary producer Trevor Horn took to the stage last night at London's Queen Elizabeth Hall to perform a two-hour long set that included many classics from his impressive back catalogue – songs he has written and/or produced. It was also an opportunity for Horn to debut tracks from the forthcoming album Trevor Horn Reimagines The Eighties, which is due for release early next year.

The 19-piece band (which featured an eight-piece string section) included drummer Steve Ferrone, Lol Creme and Phil Palmer on guitar and a succession of guest vocalists such as Ryan Molloy (who first stood in for Holly Johnson at the Frankie Goes To Hollywood almost-reunion at Wembley in 2004), X-Factor winner Matt Cardle and occasionally Trevor Horn himself.

There was no messing as the show kicked off with a ferocious 'Two Tribes' followed by an impeccable 'Video Killed The Radio Star'. The first song performed that features on Reimagines The Eighties was Trevor's rearrangement of Bruce Springsteen's 'Dancing In The Dark'. He has turned the hit single into a ballad and it works wonderfully. One of the backing singers handled vocal duties on Friday evening, although Gabrielle Aplin sings it on the album and one of the slight disappointments of the evening were how few stars from the forthcoming release turned up to replicate their contributions in the live setting (Marillion's Steve Hogarth, Matt Cardle and harmonica player/singer Jimmie Wood being the exceptions).

While I'm not a fan of X-Factor and it's easy to be sniffy about these things, Cardle was excellent all evening and his standout track was a brilliant 'The Power Of Love' (Frankie Goes To Hollywood). He's become something of a 'go to' vocalist for Horn in recent years in terms of live performance and you have to say good luck to him.



With his friend and fellow musician Lol Creme there, Trevor Horn was bound to put some 10cc in the mix and indeed they delivered 'Rubber Bullets' and 'I'm Not In Love'. The former was the one track I felt out of place in the setlist. Yes, it was a number one in Britain back in the day, but for me the chugging rocker doesn't exhibit any of the production attention-to-detail that Horn is known for, whereas of course 'I'm Not In Love' clearly does. After a false start (once Creme got his keyboard working) 'I'm Not In Love' sounded about as good as it's ever likely to, in a live setting, although Godley and Creme's 'Cry' (a song Trevor co-produced) was equally stunning (with Ryan Molloy again taking care of vocal duties).

Reimagines The Eighties also includes the title track of Dire Straits' 1985 smash Brothers in Arms. Jim Kerr sings and Simple Minds play on that track on the album, although it was performed last night with neither. Trevor did his best on vocals, but it was a rare 'miss', as was Slave To The Rhythm which is clearly a complex track to perform live and has a very narrow 'sweet spot'. Horn even admitted that they didn't want to perform it as it appears on Reimagines The Eighties since it didn't really have enough "rhythm" for the live environment. This resulted in a hybrid arrangement which rather missed the mark.

Wryly commenting prior to playing it, that he would stay away from Manchester for a while in case he got 'lynched', Trevor and band performed a surprisingly good taken on New Order's 'Blue Monday'. Steve Ferrone was immense on drums and this song provided the one comedy moment of the evening as a Jimmie Wood strode on after the extended intro and proceeded to miss his cue and sing off-key for a line or two. There was something about his demeanour that suggested he may have been enjoying some backstage refreshments, but to be fair he quickly got to grips with things and was very good in the end, especially with his trademark harmonica work.

Horn revealed on stage that his idea for a-ha's 'Take On Me' for Reimagines The Eighties was to do it with Il Divo. They weren't interested, but he's kept that style of presentation and Trevor himself sings this one, in a semi-operatic style. He actually did a grand job last night with (I think) Molloy helping and Cardle and the two backing singers providing some harmonies. It was a complex arrangement, with a bass-less Horn clearly working very hard on his vocal delivery. "Thank god that's over" he said afterwards.

Trevor was congenial host throughout and the 69-year old looked great, having shed a few pounds over the last few years. There was plenty of self-deprecating humour and his warm relationship with Lol Creme resulted in much joshing and ribbing between the pair.

The evening ended with a fine version of Frankie's 'Relax' with Ryan Molloy. There was a one-song encore of Dire Straits' 'Money For Nothing', although the band didn't bother going off stage coming back on ("there's just too many of us," Horn noted).

It's hard to imagine any fan of pop music, particularly 80s pop, not enjoying last night's show. Horn has the know how to make very complex songs work in a live environment, songs that bands often wouldn't – or couldn't – play live at the time ('Video Killed The Radio Star' and 'Cry' being two such examples). The show also served to stimulate my interest in the Reimagines The Eighties album which I was slightly on the fence about the other day when it was first announced, but now have more enthusiasm for. You can read more about that album here.

Trevor Horn and band performed live at London's Queen Elizabeth Hall on the Southbank on 2 November 2018.


Compare prices and pre-order
Trevor Horn
Trevor Horn Reimagines The Eighties (feat. The Sarm Orchestra)
The set list:
Two Tribes
(Frankie Goes to Hollywood cover)

Video Killed the Radio Star
(Buggles song)

Dancing in the Dark
(Bruce Springsteen cover)

It's Different for Girls
(Joe Jackson cover)

Ashes to Ashes
(David Bowie cover)

Rubber Bullets
(10cc cover)

All the Things She Said
(t.A.T.u. cover)

Slave to the Rhythm
(Grace Jones cover)

The Power of Love
(Frankie Goes to Hollywood cover)

Living in the Plastic Age
(Buggles song)

What's Love Got to Do with It
(Tina Turner cover)

Take On Me
(a‐ha cover)

Cry
(Godley & Creme cover)

Blue Monday
(New Order cover)

Brothers in Arms
(Dire Straits cover)

Girls on Film
(Duran Duran cover)

I'm Not in Love
(10cc cover)

Everybody Wants to Rule the World
(Tears for Fears cover)

Owner of a Lonely Heart
(Yes song)

Relax
(Frankie Goes to Hollywood cover)

Money For Nothing
(Dire Straits cover)