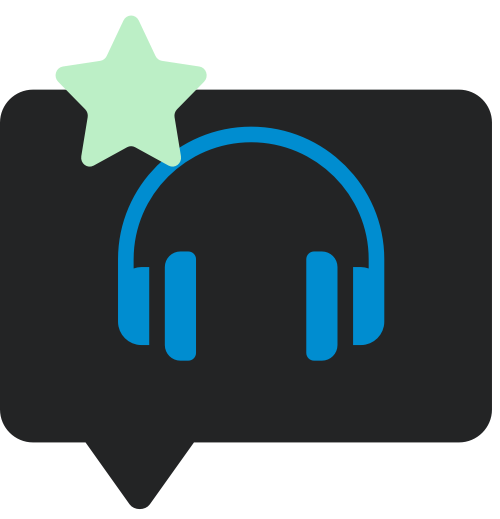 Reviews
Rosie Vela / Zazu 25th Anniversary Edition / Review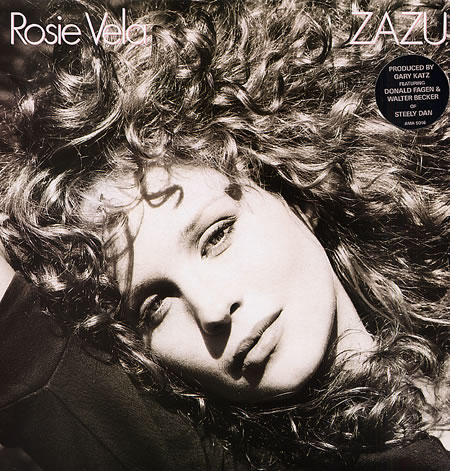 25 years on, Rosie Vela's one and only album continues to intrigue and impress
Roseanne 'Rosie' Vela's 1986 album Zazu famously features the talents of Steely Dan's Donald Fagen and Walter Becker. Steely Dan had spilt up only six years earlier, so for the two men to record together again was extraordinary, but even more extraordinary was how Vela had gone from music-obsessed teenager in Little Rock, Arkansas in the early 1970s, to major-label recording artist, working with 'The Dan' in the mid-1980s.
As a young child in the late '50s, Rosie had been classically trained on piano, but like many, she could not resist the lure of rock music when the likes of The Beatles and The Rolling Stones dominated the airwaves (around the time she was 13-years-old). After her parents divorced in 1969, Rosie moved from Texas to Little Rock with her brother and Father. It was here in her late teens, that Rosie Vela enrolled in the University of Arkansas and met Jimmy Roberts, a talented musician who played in a local band. The two became inseparable, and life was sweet until late 1973 when Roberts was diagnosed with cancer. The couple married, as planned, in February 1974, but sadly Jimmy Roberts died around six months later.
Needing a fresh start away from a life that could only remind her of the now-departed Jimmy, Rosie left for New York, "I decided I had to throw myself into something that moved so fast I'd be carried along with it." That 'something' was modelling. She was accepted into a modelling agency in New York on the back of some amateur photos from her days in Arkansas.
From around 1975 onwards, Rosie Vela became a very successful model, appearing on the front cover of American Vogue on a number of occasions (see left). The money was good and the lifestyle was comfortable, but ultimately modelling was a way to make a living and not a passion. She was still very interested in the arts –  in particular acting (she had a small role in Michael Cimino's mega-flop Heaven's Gate) but mainly music.
Using her modelling income she built a home recording studio and started writing and recording songs in her apartment. As her career in modelling slowed down in the early '80s, Rosie spent more and more time on recording and writing songs. Eventually, her demos impressived A&M Records enough to sign her up, and she was booked to record her first album with Steely Dan producer Gary Katz.
Anyone familiar with the album, or the Rosie Vela story, has probably wondered how she managed to get Donald Fagen and Walter Becker to play on her album. The answer to that question is remarkably straight forward. Becker literally strolled into the Village Recorder studio in Los Angeles one night to see Katz while Vela happened to be there working on tracks for the album. Impressed with what he heard, Becker walked into the sound room, picked up a portable keyboard and just started playing along. He wasn't really a keyboard player he explained, but of course he knew a man who was, as did the producer, and Katz ended up playing Velas' demo for keyboard player Donald Fagen in New York. This lead to the two estranged musicians recording together, for Rosie Vela's album at a New York Studio called Sound Ideas.
Despite being recorded digitally in the '80s and being smothered in keyboards, the music hasn't really dated too badly. Rosie's sultry voice and tumbling melodies soften some of the sharper edges of the polished production and the sheer quality of the musicianship on offer impresses, with contributions from drummer Jim Keltner, guitarist Rick Derringer, and of course Walter Becker and Donald Fagen. The prospect of a wannabe actress-turned-singer-songwriter being backed by a group of scholarly musicians from the '70s sounds awful on paper, but the truth is that this album has a unique charm, due mainly to Rosie Vela's idiosyncratic approach to songwriting and melody (she wrote all but one of the songs herself) as well as her amazing voice, which she tends to keep the the lower end of her range.  She also wisely avoided some of the 'rock chick' clichés when it came to presentation, opting for an album cover shot of warm desaturated tones, showing off her natural beauty (and amazing locks) rather than the full-on Herb Ritts glamour shots that record company A&M wanted to use.
Zazu is ultimately a great synth-pop album. The songs are mainly love songs – in Rosie's words "about the elusive lovers who never call" – although it's the kind of album where you can own it for years and still not really know what exactly Vela is singing about. The original issue CD  booklet offered us lyrics to only one track – Zazu – this doubles for the 25th anniversary edition, as we also get the words to the single, Magic Smile. But I'd advise against any close inspection –  the songs are more fun without them. I'll take mystery and enigma over transparency and clarity any day.
Zazu has been out of print for decades. It did see a limited re-release in the mid nineties but that was japan-only. The original CD issue has been long sought-after, particularly since it wasn't really a big seller the first time around. With this in mind it is great news for music lovers that this album is now back in print as a 25th anniversary edition, from Cherry Red. That is the good news. The bad news is that this reissue is a straight album-only affair, so those looking for any bonus tracks on an expanded issue are going to be left disappointed. To be fair, there is not too much in the way of additional material that could have been added. There were a couple of remixes on 12inch vinyl, but that is about it. None of the three singles (Magic Smile, Interlude and Fool's Paradise) had non-album b-sides. Rosie Vela probably has a box of original demo tapes in a cupboard somewhere which would make for an intriguing listen, but what is really enticing is the fact that there was a fully-recorded follow-up to Zazu – reportedly entitled Sun Across the Altar – which A&M rejected, and remains unreleased. Now, that would have been a fantastic bonus disc…
The CD comes in a standard Jewel case, with the booklet giving us a little of Rosie's fascinating back-story as well as some additional photos and cover shots from the various singles. The original album artwork is reproduced faithfully with colours, fonts and photos all quite accurate. There are some minor adjustments to the credits, with the reissue listing the musicians for the album as a whole, where the original lists the individual musicians on a song-by-song basis. The new remastering has resulted in a significantly 'louder' sound when compared to the very quiet UK CD release from 1986. Audiophiles beware.
It's our loss that Rosie Vela never released a follow-up to Zazu – it's a highly original work, that once played a few times will get under your skin, and possibly even take over your life for extended periods. The fact that the album is now officially back in print is most definitely cause for celebration.
Now in her late fifties, Vela continues to remain very much in the shadows (she has sung backing vocals with ELO in recent years) and no one is holding their breath for any more material. Zazu could be described as an artifact from a golden age or a short, but sweet, musical legacy. Either way it is curious that having worked so hard to get the opportunity to put out a record Rosie Vela didn't release a follow-up.  One suspects that's a whole other story.
Zazu 25th Anniversary Edition is out now on Cherry Red Records