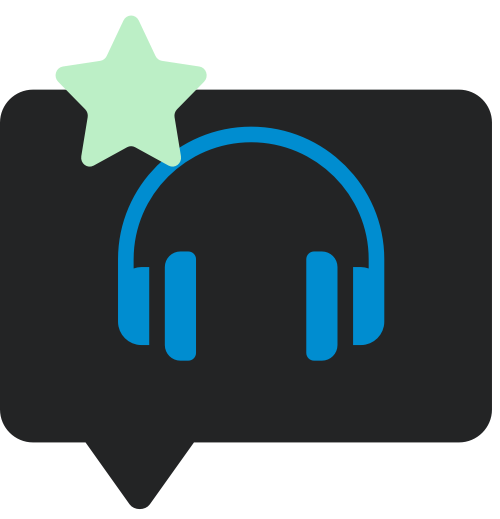 Reviews
Suede / Coming Up Deluxe Edition / Review

Suede move out of the darkness and into the limelight.
Coming Up. The perfect title for the follow-up to the dark and brooding Dog Man Star, since the commercial fortunes of Suede were about to be dramatically revived. This was no ironic title. The band had recorded a hit album and it would be named appropriately.
Dog Man Star had been a relative commercial failure, and Bernard Butler had gone, so freshly recruited band members Richard Oakes and Neil Codling (drummer Simon Gilbert's cousin) completed the new version of the band. Suede redux.
Many 'commentators' predicted that Suede would have no future without Butler, but Anderson was having none of it. Relieved to have finished touring Dog Man Star with the 'wrong' version of Suede, he was very keen to get on with the next album. He wrote some songs alone, some with new guitarist Richard Oakes and even collaborated with Neil Codling on two tracks (Starcrazy and The Chemistry Between Us).
Coming Up is all about simplicity. Breezy, singalong pop songs, big choruses, handclaps, whoa whoas and la la las. Ten tracks, five singles, and lots of one word titles. Trash, Lazy, She, Starcrazy, Filmstar.
The album's 'keep it simple' approach was also reflected in Brett's lyrics. The literary lines of Dog Man Star were gone and Coming Up adopts a more traditional pop sensibility. The areas of interest hadn't changed much though – drugs, relationships, Hollywood, empty lives –  and Brett could still pull some great lines out of the bag "Class A, Class B, is that the only chemistry between us?" (The Chemistry Between Us). Although, for some tastes, his lyrics could occasionally be a little too simple "Bills and Bens and their mums and their friends who just really, really want to be loved" (Lazy).
Trash, the first single, was released in late July, 1996 and stormed up to number 3 in the UK charts. The perfect preface for Coming Up, which would hit no. 1 in the UK album charts a few weeks later. Four new tracks were issued across the two CD singles: Europe is our Playground, Every Monday Morning Comes, Another No One and Have You Ever Been This Low? All excellent, and all included in this new deluxe edition (Europe is our Playground is the original b-side version, not the remake included on the Sci-Fi Lullabies compilation)
Beautiful Ones (the second single), arguably even stronger than Trash, was a melodic delight – the second half of the song – CHORUS ("Here they come…"), BREAK ("you don't think about it…"), and CODA ("And if your baby's going crazy…") – is up there with anything they ever put down on record. The singles kept coming, and a year later all five singles from the album had hit the UK top ten. An incredible achievement, which would represent the commercial peak of the band. There were also very prolific during this period, giving the usual, generous amount of quality b-sides and extra tracks to all the singles in their various formats.
The album ends on a sweet note, with the earnest Saturday night ("Whatever makes her happy…"). The video for this (included on the DVD) stars Keeley Hawes from UK TV's Spooks and Ashes to Ashes.
The 2CD+DVD Deluxe Edition follows in the footsteps of the Suede and Dog Man Star Deluxe Editions. At the end of the album on CD 1 we get a fairly large chunk of the album in demo form. We also get the b-sides of New Generation not included on the Dog Man Star Deluxe Edition (all either Anderson or Anderson/Oakes compositions). CD 2 provides all the b-sides and extra tracks (except Digging a Hole – effectively a Neil Codling solo track – from Lazy). Some tracks (Sam and Feel) make their debut appearance on an album, not having appeared on Sci-Fi Lullabies.
The DVD is another treat, providing us with all the videos (although curiously missing the US version of Trash) and two live concerts, the best of which is from Paris in October 1994 where Richard Oakes looks suitably fresh-faced and does an amazing job of sounding like Bernard Butler as they work their way through a Dog Man Star set. This footage is grainy and amateurish, and the sound isn't great, but it's a real blast. The venue looks tiny but there are some great moments, such as Brett singing the "we all watch them burn" refrain from We Are The Pigs while some of the crowd start lighting sparklers and waving them around. Enough to give Health and Safety Officers everywhere nightmares! For the second half of this live footage our 'camera man' moves to the very front and we get some excellent close-up coverage of the energy and chaos as the band try to complete their set. Richard's guitar packs up during So Young and Brett does a good job of singing along to just bass and drums. Normal service is resumed for the Metal Mickey encore but Brett ends up toppling over into the crowd of enthusiastic Parisians. He extracts himself laughing, obviously enjoying every minute.
Arguably the last classic Suede album, Coming Up might not be the connoisseurs choice, but if you want to shake your bits to the hits, look no further.
Coming Up 2CD+DVD Deluxe Edition is out now on Edsel Records.