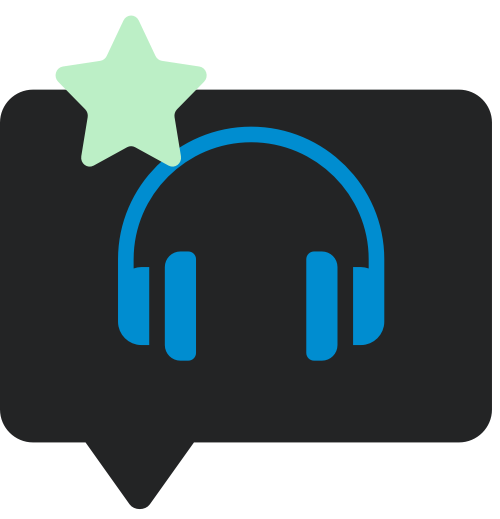 Reviews
The Doors: Infinite / 12LP audiophile vinyl box set
It's pretty hard to not get carried away with sets such as Analogue Productions' recent Doors Infinite vinyl box. For music lovers who have deep enough pockets, the contents of this box set represent something close to audio nirvana, with a presentation to match.
Not more Doors reissues, we hear you cry… well, yes Infinite collects the six studio albums again, but here's the thing: each album is pressed onto two 45 rpm vinyl records, attempting to provide the very best sonic experience, such as extended higher frequencies and lower noise.
Analogue Productions' remit is primarily about going back to the original analogue tapes and creating the best sounding reissues possible, but it's actually more than that. Crucially, they have recognised that for many, it's not just about the audio sounding great. If it were, we'd all be happy with hi-res downloads and the world would be a far less interesting place. They know that the records should feel great in your hands, and look the part. In short, the packaging needs to match the audio, in terms of quality.

Each record within the 12LP set is pressed onto ultra-heavy 200g vinyl, and the gatefold sleeves are of such thickness and quality that they weigh around 300g on their own. So if you do the math, each album weighs a staggering 700g.
To give you vinyl lovers a comparison, EMI's reissue of Bowie's Ziggy Stardust from 2012, came with what seemed a very good quality gatefold sleeve. Well that was around HALF the weight and thickness of these Doors sleeves. No one at this present time can come close to the quality on offer here. Rather than printing straight to board, (the cheap way of doing it) the sleeves are printed separately on paper stock and then mounted on to the board. Each jacket is then hand-folded and individually inspected. The vinyl jackets are all laminated for extra protection (and a luxury finish), and although that does cause fingerprints to show up quite easily, they are easy enough to wipe off.
Because these Doors albums are a significant part of rock history, the box set becomes a far richer experience than – for example – the already excellent Norah Jones Vinyl Collection, from the same company. For those that may have bought the records the first time around, over 40 years ago, the crack as you open the gatefold for the first time, the smell of the board used for the jacket, are likely to transport you back to that era. For those who may be purchasing Doors on vinyl for the first time, this is arguably going to be as close as you are going to get to recreating that experience.
Fonts are sharp, colours accurate and photos are vibrant. L.A. Woman stands out in particular with the correct embossing on 'Doors' and the satisfying yellow tint (which looked a litte too green on last year's 40th anniversary CD). It should be pointed out that unlike Rhino's vinyl reissue of this title, Analogue Productions haven't attempted to recreate the rounded corners and die-cut sleeves of the original vinyl release.
The box itself has a wonderful front cover, with the classic Joel Brodsky photo of Jim Morrison faded into a slate grey, with the familiar Doors logo standing out in a bright, luminous green. The lid is secured by a hidden magnet and opens to reveal the six double LPs stacked inside. We actually preferred the style of box used for Norah Jones, where the you access the records 'vertically', by sliding an inner tray out of the large rigid box. The Doors Infinite box design necessitates lifting the heavy set, laying it flat, and then taking records out to get the one you want underneath. As a storage solution it's not really as elegant or convenient as what was provided for Ms Jones.
At least with The Doors Infinite you get a large format booklet to go with the vinyl records (something absent from the Norah set). It contains 24 pages with photos (including each master tape), track listings and modest, but pertinent, summaries of each album by Ben Fong-Torres (the Rolling Stone journalist who conducted the last interview with Morrison). There is a back page within this booklet that explains the technical processes used to create this box set.
Of course no amount of time, money and talent expended on first class presentation will make up for audio that does not sound up to par, and thankfully that is not the case here. The vinyl is almost eerily quiet. Silent. All our LPs were nice and flat, although one LP in our set (side one and two of the 1967 self-titled debut) is pressed slightly off-centre, so the QC is not infallible. The later recordings in this box are probably better from an audio fidelity point of view, with L.A. Woman sounding incredible. It's very natural and not too bright, and easily betters the recent 40th anniversary CD, for example, with Jim Morrison's vocal far less harsh, particularly at high volumes. In fact cranking up the recent CD reissue is not pleasant at all compared to the analogue warmth of the vinyl. Morrison Hotel is another that sounds particularly good – again, with some very smooth vocals from Morrison and Manzerak's piano standing out at the beginning of The Spy. We'd be foolish to claim every track on every album sounds better than anything previously released (the DCC issues are held in high regard), but it's hard to imagine anyone being disappointed with the audio delivered by these new Analogue Productions pressings, and most will likely consider these to be absolutely exceptional, and probably the last word in stereo Doors vinyl.
The sound is incredible, but you do wonder how much less incredible it would be if each album were pressed on one 33 rpm LP. Does creating two 45s really make that much difference? And there's no escaping the fact that there is a great deal of getting up and down to turn records over. Strange Days has a running time of less than 40 minutes, so splitting this across four sides of vinyl could be seen as rather excessive. Side two of this Analogue Productions pressing lasts for only six and a half minutes!
In the end, you have to admire the sheer bravado in deciding to create these new editions. It has not been done before with this catalogue, and even if the improvement over 33rpm is only marginal, Analogue Productions have decided to do it anyway. This is down to a combination of pride in attempting to creating the ultimate Doors vinyl audio experience and commercial savvy, knowing that if you're going to charge $400 dollars for a box like this, it had better be something very special and a bit different.
Anyone considering buying this set will own all the albums already. That's a given. In fact it is quite likely that multiple versions of each record may reside on the shelf of prospective purchasers. What Analogue Productions have done with The Doors Infinite is create a stunning set that genuinely offers something new, to tempt aficionados. No right-minded fan or audiophile is going to expect a night-and-day transformation of how these records sound, but the two 45rpm approach, with mastering by Doug Sax and supervision by Bruce Botnick, is not to be dismissed as some kind of gimmick. It's accepted that the faster speed of 45rpm with only between around six and 11 minutes of music on each side will sound better – all things being equal – than a 33rpm pressing with 20+ minutes of music pressed onto it.
The Doors Infinite box set is certainly an indulgence at $400, but as they say in Hollywood when producers are justifying a big budget movie, the money is up there on the screen. In other words, should you decide to purchase this set, when you see (and listen) to the product you will conclude that it's reasonable value. If you are still not convinced, you can dip your toe into the water of Doors 45rpm vinyl and buy one or two of these individually. Analogue Productions will even sell you an empty Infinite box afterwards should you end up buying all six albums.
---
The Doors Infinite vinyl box set is limited to 2500 copies and is available for purchase via the Acoustic Sounds website. An SACD version of this set is also available.