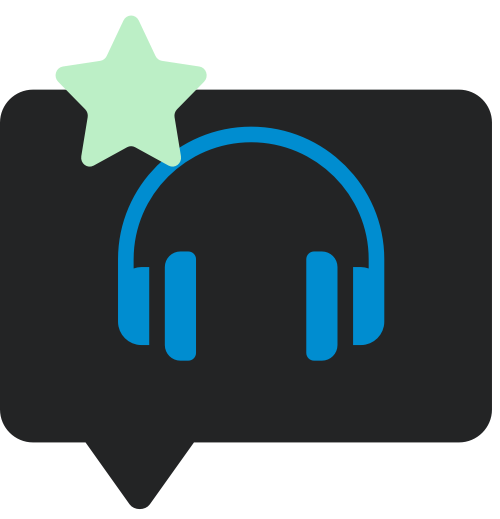 Reviews
The Jimi Hendrix Experience / Winterland / 4-CD box set review

A relaxed Hendrix turns on the charm with some stunning live performances in this new box set
Jimi Hendrix's legendary 1968 shows at the Winterland Ballroom in San Francisco are celebrated in this 4-disc box set from Sony Music, simply entitled Winterland.
The legendary guitarist performed six shows, over three days, (October 10,11 and 12) with set lists that included his interpretations of other artists' songs, along with with many of his own classic compositions, such as Little Wing, Hey Joe and Purple Haze.
The Jimi Hendrix Experience had been playing for two years by this point and Electric Ladyland (their final album) was about to be released in the US at the time of these gigs (it would be issued a few weeks later). The band were arguably at their peak, and the performances across this set go so way to confirming this assertion.
Much of the content sees Hendrix as a sponge, soaking up inspiration from the music he loved. As well as covering songs like Sunshine of Your Love by Cream, Like A Rolling Stone by "a cat named Dylan" and Wild Thing by The Troggs, those listening carefully enough will recognise playful touches such as the riff from The Beatles' I Feel Fine, sneaking its way into Hendrix's rendition of Hey Joe from the disc 2/11 October performance.
There is obviously plenty of repetition across the four discs, but  that's besides the point. Anyone buying this set is well aware of what to expect. A relaxed Hendrix was enjoying not having to rush off to another town for his next gig and songs can vary wildly (Tax Free is 15 minutes long on the first night (disc 1) but only 10 minutes the the following day's set (disc 2).
What is charming, is that for all his 'rock and roll' antics, Hendrix is very polite and friendly to his audience. He apologises for being late one night, makes a point of introducing the band, constantly tunes up between songs and explains that they don't play too loud to "protect your ears". Some of today's rock/pop prima donnas might listen and learn!
Although there were some technical issues during these concerts (problems with amps, for example) the gigs were well recorded and the audio fidelity is excellent. Certainly a massive improvement on the Rykodisc 13-track 'best of' Winterland that until now had been the only official release of  this material (released in 1987, but now long out of print).
Inevitably over six shows in three days not everything totally hits the spot. Disc 4 of this package contains a rather leaden-footed  Purple Haze and on Sunshine of Your Love on (discs 1 & 3) Jimi doesn't even bother to sing, which is a shame.
Diehard fans might raise an eyebrow at the fact that there are some minor edits here and there (Red House from the second night (disc 4) has 2 minutes missing) and they could be forgiven for wondering why Sony didn't just release the complete concerts in their entirety rather than almost doing this. Those quibbles aside, most will find this a spectacular set, documenting a visionary guitarist, performer and songwriter at the very top of his game.
With 4-disc box sets, the trend recently has been to produce the shorter more 'squat' boxes of around 7.5 inches in height (The Bee Gees Anthology, is a good example of this) but with Winterland Sony have opted for a slightly more old-school approach and presented the four discs in the taller 10 inch hardback book format. Not only does this feel more substantial, it improves the 36-page booklet substantially. The wonderful photos (many from the actual gigs) are that bit larger and the text is given room to breath (David Fricke writes an informative essay). The four discs are housed in clear plastic digipak style trays and the outside of the box has a high-gloss finish. Storage can be more of a challenge with these bigger boxes, but overall it's a superb package.
Those intending to purchase might be interested to know that Amazon.com are offering an exclusive version of this boxset with an additonal CD.
It's a 5-track 'official bootleg' featuring amateur stereo recording from Hendrix's sold-out February 4, 1968 performance. Tracks include Howlin' Wolf's Killing Floor and Traffic's Dear Mr Fantasy, with Buddy Miles sitting in for Mitch Mitchell.
This sounds like a great bonus offering, but is bound to rankle somewhat with fans who – for whatever reason – cannot shop at amazon.com. Why is this content not available by default to all consumers? Similarly, a single of Like A Rolling Stone has been given a limited release in the US to promote the box which contains…wait for it…a performance of Spanish Castle Magic recorded on October 11 which is not available on the 4-disc box.
For vinyl fans this set is also available as an audiophile heavyweight 8LP Vinyl Set and a single 'highlights' CD is an option for those who like Hendrix in bite-sized portions.
A word on the pricing. The 4-CD box is good value at $40 in the US or £27 in the UK (amazon prices at time of writing). This is in stark contrast to the vinyl box for which amazon.co.uk are charging an eye-watering £127. In the US this can be had for as little as £36 ($57).
The Jimi Hendrix Experience 4-disc box is out now on Sony Music and is available to purchase here
[nggallery id=28]
The Jimi Hendrix Experience Winterland 1 CD (highlights disc)
1. Fire – Live 10/12/68 1st Show, Winterland, San Francisco, Ca
2. Foxey Lady – Live 10/12/68 2nd Show, Winterland, San Francisco, Ca
3. Like A Rolling Stone – Live 10/12/68 1st Show, Winterland, San Francisco, Ca
4. Hey Joe – Live 10/11/68 2nd Show, Winterland, San Francisco, Ca
5. Hear My Train A Comin' – Live 10/10/68 2nd Show, Winterland, San Francisco, Ca
6. Sunshine Of Your Love – Live 10/10/68 2nd Show, Winterland, San Francisco, Ca
7. Little Wing – Live 10/12/68 2nd Show, Winterland, San Francisco, Ca
8. Are You Experienced – Live 10/10/68 1st Show, Winterland, San Francisco, Ca
9. Manic Depression – Live 10/12/68 Winterland, San Francisco, Ca
10. Voodoo Child (Slight Return) – Live 10/10/68 1st Show, Winterland, San Francisco, Ca
11. Purple Haze – Live 10/11/68 2nd Show, Winterland, San Francisco, Ca
The Jimi Hendrix Experience Winterland 4 Disc Deluxe Box Set
Disc One
10/10/68 Winterland Ballroom, San Francisco
1. Tax Free
2. Lover Man
3. Sunshine of Your Love
4. Hear My Train A Comin'
5. Killing Floor
6. Foxey Lady
7. Hey Joe
8. Star Spangled Banner
9. Purple Haze
Disc Two
11/10/68 Winterland Ballroom, San Francisco
1. Tax Free
2. Like a Rolling Stone
3. Lover Man
4. Hey Joe
5. Fire
6. Foxey Lady
7. Are You Experienced
8. Red House
9. Purple Haze
Disc Three
12/10/68 Winterland Ballroom, San Francisco
1. Fire
2. Lover Man
3. Like a Rolling Stone
4. Manic Depression
5. Sunshine of Your Love
6. Little Wing
7. Spanish Castle Magic
8. Red House
9. Hey Joe
10. Purple Haze
11. Wild Thing
Disc Four
Bonus disc Winterland Ballroom, San Francisco
1. Foxy Lady
2. Are You Experienced
3. Voodoo Child (Slight Return)
4. Red House
5. Star Spangled Banner
6. Purple Haze
7. Jimi Hendrix: Boston Garden Backstage Interview