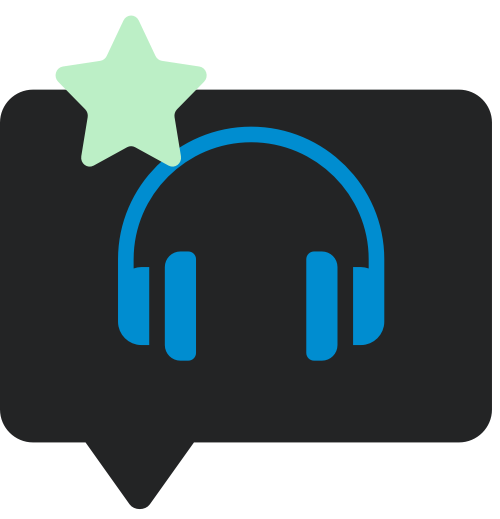 Reviews
Thin Lizzy / Jailbreak / 2CD Deluxe Edition / Review

In late 1975, Thin Lizzy's record label Vertigo were starting to wonder if  their investment in the band was going to pay off. Two albums in, and the band still had nothing approaching a big hit single and the record label were keen for some commercial success. Nigel Grainge, the A&R man at Vertigo, had to be reassured by the band's managers Chris Morrison and Chris O'Donnell, that Thin Lizzy could deliver. One of the first things they did was to set about finding someone appropriate to produce what would become Jailbreak, to take some pressure off singer, songwriter and bass player Phil Lynott's shoulders. The previous album Fighting, had been self-produced and the management felt that this was a burden that should be lifted for the follow-up.
Up and coming producer John Alcock, who had worked with The Who, Alice Cooper and Supertramp was considered to be a good fit for the band and work on Jailbreak began in January 1976 at The Who's Ramport Studios in Battersea, London.
Jailbreak was originally conceived by Lynott as a concept album about "youth and oppression" and long-time Lizzy collaborator Jim Fitzpatrick's sleeve artwork very much reflected this, depicting (in comic-book style) people breaking out from the clutches of the "Overmaster". However, the concept idea fell by the wayside as the recording progressed and only a handful of the tracks have any relevance to this main theme.
The sessions lasted only around five weeks but would end delivering some of their best known songs including Jailbreak, Cowboy Song, Warriors, Emerald and of course, The Boys are Back in Town.
The album was released in the UK and the US in March 1976 and as Lizzy reached the end of a successful UK tour, word started filtering through to the band that The Boys are Back in Town was getting some serious radio-play in America. The success of this single (it eventually peaked at #12 on the Billboard Hot 100) helped the album hit the US top 20 and ensured Thin Lizzy were rapturously received on their US tour during May 1976, when they supported the likes of Aerosmith and Rush.
This 2CD Deluxe Edition is released to celebrate the 35th anniversary of the original release and CD2 comes with a selection of remixes, alternate takes, and live tracks.
The first disc consists of the standard 9-track album. It should be noted that while the bonus tracks are newly remastered, the album itself is not a new remaster for this release, contrary to what the booklet states. A new hi-res 24-bit remaster was created but for some reason not used. The remastering on this issue dates from 2002 when a 16-bit remaster for a Japanese release was created. It still sounds great, but some might see this as a missed opportunity.
The album has always had quite a light, clean 'pop' sound, something which may have contributed to its commercial success at the time, but guitarist Scott Gorham was never very happy with it "The sound was extremely tame compared to what we were capable of delivering on stage". This explains the inclusion of remixed versions of key album tracks on CD2 which is an attempt to 'beef-up' the sound. Def Leppard's Joe Elliot (who along with Gorham was involved in the remixing) explains in the reissue notes that "The remixed songs on Jailbreak have now become studio versions of the Live and Dangerous (legendary Lizzy Live album) arrangements".
For these remixes Scott Gorham has re-recorded some rhythm guitar parts, and other work includes bringing in unused extra chorus vocals on The Boys are Back in Town and improving the drum mix in Emerald. Whether you think these are improvements or not is a moot point, given that there are offered as alternatives to the originals rather than replacements. But they are certainly an interesting listen and it would have been great if we had been offered a complete alternative remixed album rather than just three tracks.
Jailbreak, Emerald, Cowboy Song and Warriors were recorded for a BBC session on 12 February 1976 –  only days after completing the album. Those excellent performances are included here along with some early takes and Blues Boy, a previously unreleased session track.
Overall, the bonus disc is a good mix of material and any fans of Thin Lizzy or this album in particular will find much to enjoy.
The deluxe edition packaging is what you would expect, apart from the fact that Universal have abandoned using the transparent plastic slip-case with 'Deluxe Edition' printed on it. Instead a wrap-around sticker takes it's place, which is easy enough to peel off without damaging anything, if you take care while doing this. It does mean you lose the words 'Deluxe Edition' from the front of the album since the sticker is designed to be removed and disposed of.
Thin Lizzy – Jailbreak (Deluxe Edition) is out now on Universal/Mercury Records.
CD 1
1. Jailbreak
2. Angel From The Coast
3. Running Back
4. Romeo And The Lonely Girl
5. Warriors
6. The Boys Are Back In Town
7. Fight Or Fall
8. Cowboy Song
9. Emerald
CD 2
1. The Boys Are Back In Town (Remix)
2. Jailbreak (Remix)
3. The Boys Are Back In Town (Alt Vocal Remix Version)
4. Emerald (Remix)
5. Jailbreak (BBC Session)
6. Emerald (BBC Session)
7. Cowboy Song (BBC Session)
8. The Warrior (BBC Session)
9. Fight Or Fall (Ext Version – Rough Mix)
10. Blues Boy (Previously unreleased studio track)
11. Derby Blues (Early Version of Cowboy Song)