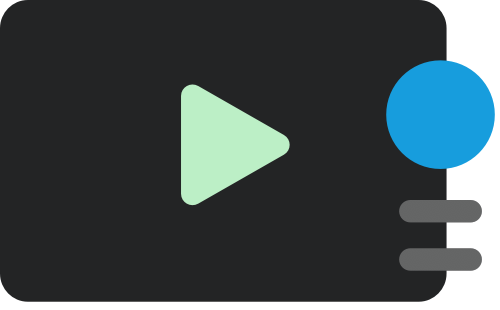 SDEtv
Watch Paul McCartney perform 'Don't Get Around Much Anymore' live in 1987
In November 1987, Paul McCartney was promoting his new UK single Once Upon A Long Ago and a fresh greatest hits All The Best! This resulted in a very interesting, and quite unusual appearance on UK television. Macca turned up on Jonathan Ross's The Last Resort chat show and didn't perform the new single, but rather entertained the British TV audience with a few rock 'n' roll numbers and an old Beatles track.

Why did Paul do this? Well, the Once Upon A Long Ago single (it was not issued in the USA and would be Paul's last UK top ten single) featured new recordings of four rock 'n' roll standards across two 12-inch singles. These were:
'Midnight Special'
'Don't Get Around Much Anymore'
'Lawdy Miss Clawdy'
'Kansas City'
These songs were the public's first chance to hear tracks from what would become CHOBA B CCCP or 'The Russian Album' which was released the following year, in 1988. That was initially an 11-track record, so the two 12-inch singles (Don't Get Around Much Anymore and Kansas City also appeared on the CD single) featured more than a third of the album. Paul recorded these songs live-in-the-studio over two days in July 1987.
Presumably, because 'Once Upon A Long Ago' is not really a 'live' song (indeed, Paul has never performed it live) Macca thought it would be fun to play of the oldies he'd recorded just four months earlier. On the show, he performs 'I Don't Get Around Much Anymore', 'I Saw Her Standing There' and 'Lawdy Miss Clawdy'. Note that Paul plays guitar throughout and not bass. This might possibly be the only time he's never played bass live while performing I Saw Her Standing There.
The B-side to 'Once Upon A Long Ago' was the excellent 'Back On My Feet,' the first song co-written with Elvis Costello to be released (and infamously not included on CD as part of the Flowers in the Dirt reissue package). I mention this because the live band on The Last Resort includes half of The Attractions, with Steve Nieve on keyboards and Pete Thomas on drums.
Bear in mind that this was two years before Paul got back on the road for his Flowers in the Dirt world tour. Apart from ad-hoc events (Live Aid, Prince's Trust) Paul didn't really 'do' live in the 1980s and so this is a rare and very enjoyable TV appearance.
CHOBA B CCCP is one of four live albums being reissued on 12 July 2019. Details below.
Amoeba Gig 2LP vinyl (same tracks on the CD, except for Coming Up which is vinyl only)
A1. Drive My Car
A2. Only Mama Knows
A3. Dance Tonight
A4. C Moon
A5. The Long And Winding Road
A6. I'll Follow The Sun
B1. Calico Skies
B2. That Was Me
B3. Blackbird
B4. Here Today
B5. Back In The USSR
B6. Nod Your Head
C1. House Of Wax
C2. I've Got A Feeling
C3. Matchbox
C4. Get Back
D1. Baby Face
D2. Hey Jude
D3. Let It Be
D4. Lady Madonna
D5. I Saw Her Standing There
D6. Coming Up [Soundcheck]
Choba B CCCP vinyl (same tracks on the CD)
A1. Kansas City
A2. Twenty Flight Rock
A3. Lawdy, Miss Clawdy
A4. Bring It On Home To Me
A5. Lucille
A6. Don't Get Around Much Anymore
B1. That's All Right (Mama)
B2. Ain't That A Shame
B3. Crackin' Up
B4. Just Because
B5. Midnight Special
Paul Is Live 2LP vinyl (same tracks on the CD)
A1. Drive My Car
A2. Let Me Roll It
A3. Looking For Changes
A4. Peace In The Neighbourhood
A5. All My Loving
A6. Robbie's Bit (Thanks Chet)
B1. Good Rockin' Tonight
B2. We Can Work It Out
B3. Hope Of Deliverance
B4. Michelle
B5. Biker Like An Icon
B6. Here, There And Everywhere
B7. My Love
C1. Magical Mystery Tour
C2. C'mon People
C3. Lady Madonna
C4. Paperback Writer
C5. Penny Lane
C6. Live And Let Die
D1. Kansas City
D2. Welcome To Soundcheck (link)
D3. Hotel In Benidorm (soundcheck)
D4. I Wanna Be Your Man (soundcheck)
D5. A Fine Day (soundcheck)
Wings Over America 3LP vinyl
A1. Venus And Mars / Rock Show / Jet
A2. Let Me Roll It
A3. Spirits Of Ancient Egypt
A4. Medicine Jar
B1. Maybe I'm Amazed
B2. Call Me Back Again
B3. Lady Madonna
B4. The Long And Winding Road
B5. Live And Let Die
C1. Picasso's Last Words
C2. Richard Cory
C3. Bluebird
C4. I've Just Seen A Face
C5. Blackbird
C6. Yesterday
D1. You Gave Me The Answer
D2. Magneto And Titanium Man
D3. Go Now
D4. My Love
D5. Listen To What The Man Said
E1. Let 'Em In
E2. Time To Hide
E3. Silly Love Songs
E4. Beware My Love
F1. Letting Go
F2. Band On The Run
F3. Hi, Hi, Hi
F4. Soily