Bye, George. SDE reflects on the career and achievements of George Michael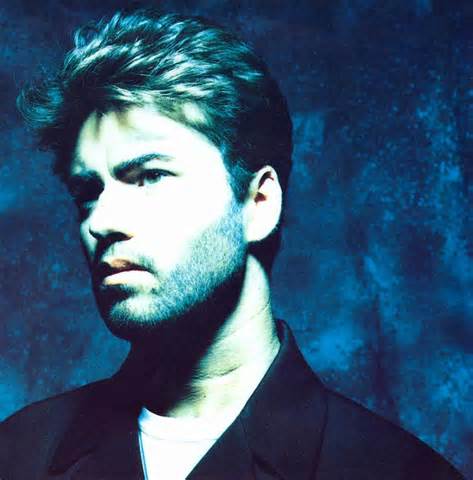 In a year of high profile deaths, there is something about George Michael's passing on Christmas Day that was just incredibly sad.
I heard – almost inevitably – via the internet. I received an alert from the BBC News app on my phone that read "Singer George Michael dies at 53, publicist says." Almost at the same time, my sister sent a text with the news.

What other choice do the headline writers have? "George Michael dies" is about as succinct as it gets, but the sheer shock of reading that raw headline – with no context – was like a punch in the gut. What!? How? Why? They say that when you die your life flashes in front of your eyes, but I swear in the fraction of a second while I was trying to compute this information, my life listening to George's songs whizzed through my brain like a Hollywood movie trailer on fast-forward; buying the singles, watching Top Of The Pops, slow dancing at the school disco to Careless Whisper, creating 'mixtapes' of his best songs…
I don't know whether the fact that we'd already lost David Bowie and Prince in 2016 (among others) made the news worse, but mixed in with the anguish of the death of one man was a sense of 'WHAT ON EARTH IS GOING ON!?' Really. I've read lots of articles about how it only seems like we've lost more talented people from the world of the arts than normal, and that actually, when spread over a 12-month period, what has happened this year is about 'average'. Tell that to people who grew up listening to Bowie, Prince and George Michael.
You can't compare the three artists, but there was certainly an otherworldliness and distance to Prince – who lived in that glossy and mysterious Paisley Park complex – that didn't exist with George. He seemed a bit more like one of us; the boy from Bushey (in Hertfordshire), who actually DID what we dreamed of – escaped the shackles of teenager insecurity and self consciousness and became a fabulous pop star. Also, while all three died far too young, Bowie and Prince made so much more music. In the 35 years that George was a recording artist, he released just six albums of original songs (two Wham! and four solo albums). David Bowie made over 20 albums in the same timespan (1967-2002) and in reality much more, with the likes of Tin Machine, soundtracks and collaborations. Prince made over 30 albums in the same three-and-a-half decades.
So while I was devastated when Bowie died, he was so prolific – creating amazing music and art, virtually to his dying day – that once the initial shock had passed, you could only stand back in wonder and admiration and his achievements. George's accomplishments were significant as a vocalist and songwriter, and as a 'UK export' – with such amazing success in America and beyond – but there is undoubtedly a sense of what could have been and 'what went wrong?'. Why did this man with his god-given gifts only produce one album in the last 20 years of his life? I should acknowledge that there is a selfishness at play here. We wanted more albums like Make It Big, Listen Without Prejudice and Older? but George wouldn't (or couldn't?) play ball.
It's hard to overstate just how big Wham! and George Michael were in 1984. Everyone seemed to love Wham! Mums, dads, brothers, sisters, and friends alike. It was hardly a surprise when George effortlessly became a successful solo artist later in the decade. My best friend at school's mum used to play the tape of Make It Big in her red Peugeot 205 GTI, when giving us a lift somewhere (we were both 14 or 15 at this point). It doesn't get more 'eighties' than that!
For someone so capable of writing such great pop songs, I have never really understood why George wrote so few of them. Wham! released 11 singles in the UK and there was only one B-side – Blue (Armed with Love), from Club Tropicana. Why? The Pet Shop Boys had a 100 percent record in this regard, delivering 11 brand new studio tracks on the flip-side of their first 11 singles. I mean, did George not enjoy writing songs? Was what seemed effortless to us actually a chore? He certainly always seemed more comfortable interpreting other people's compositions, and took the opportunity to do that with his 1991 Cover to Cover tour, his 1999 album Songs Of The Last Century and Symphonica, from 2014.
So George didn't really deliver much value with his singles and in actual fact there weren't that many remixes in the latter Wham! era, either. But there were the celebrated multiple formats, thanks to the music marketeers of the 1980s. I wrote on twitter the other day that it's funny how a little physical item can mean so much, but my cassette single of I'm Your Man, which was a 'limited edition' at the time, is a treasured possession.

Some of SDE's Wham!/GM cassette single collection!
Cassette singles were great. I didn't have a turntable at that time, so they were my thing. Sometimes they'd mirror the 12-inch vinyl, but often there would be something quirky about them. Nothing was exclusive, but the UK tape version of I'm Your Man had a unique selection: the 'extended stimulation' remix, the Acappella version and the standard seven-inch mix. The 12-inch vinyl replaced the seven-inch version with the Do It Right instrumental, so if you bought that, you didn't have the single mix from the radio. The 12-inch vinyl buyer's loss was the cassette single fan's gain!  I was pleased about the inclusion of the seven-inch mix, since one of the best bits in the song is the break where George sings "So why waste time, with other guys / when you can have mine, I ain't asking for no sacrifice / baby our friends do not need to know / I've got a real nice place to go…" The 12-inch remix replaces this with those silly voices and talk of 'magic cars' which I do like, but I always found that missing break to be a bit annoying. Incidentally, in later years I discovered that the Music From The Edge Of Heaven version of I'm Your Man gives you the best of both worlds – a remix structure but without the 'silly' bit in the middle.
There was no cassette single for Wham!'s last single The Edge Of Heaven which I remember finding quite annoying at the time, especially since it was a four-track EP and so lent itself so well to the format. Epic made up for that by issuing George's first single off Faith – I Want Your Sex – on cassette and CD single. Like the 12-inch, the cassette had the three-part 'Monogamy Mix' and Hard Day. The CD omitted Hard Day. Disappointingly, all four of these tracks ended up on the cassette and CD of Faith, although I think this 13-minute mix with all three versions in a row is still unique to these formats. Certainly, not putting that mix on the 2011 Faith reissue was a bit of a missed opportunity.
There were six singles from Faith but again, no new material, just instrumentals and remixes. But let's stop and reflect on the scale of the achievement. Of the sixteen original George Michael songs on Make It Big and Faith, eight of them were number ones either in the UK or America (or both). I can't think of any other artist where HALF of their entire original output across two consecutive albums were number one singles in America and/or the UK. Truly amazing.
[socialpug_tweet tweet="'Of the 16 original songs on Make It Big & Faith, 8 of them were #1 in either in the UK or USA' – @sdedition remembers @GeorgeMichael" remove_username="yes"]
You could forgive George for not having much motivation post-Faith, because in commercial terms he had nothing left to achieve, but up until this point all his songs had, to paraphrase something he'd say in interviews later on, 'gone for the jugular' in terms of hooks, lyrics and commercial appeal. In other words Make It Big and Faith both played like a greatest hits. George was still motivated at this point because he wanted to make an album that didn't didn't sound like a compilation of singles. He was looking to create a 'classic' long-player, that dispensed with gimmicks, removed the image of 'George Michael' from the centre of the stage and let the music speak for itself – a more reflective and intimate record, less anchored to the styles and sounds of the 1980s. 1990's Listen Without Prejudice was that album and is arguably his best work, with songs like Waiting For That Day, Cowboys and Angels, Heal The Pain and Freedom '90. I have a soft spot for this album, since it was one of the first CDs I ever owned, when I had a collection of about ten in my bedsit in Earl's Court in 1991 (even though I was skint, I used some Christmas money and invested in a NAD CD player!). The singles from Listen Without Prejudice still delivered a rare B-side (Fantasy, one of George's best) and a great 'Back To Reality' remix of Freedom '90. That aside, the various releases offered little.
The problem here was that George seemed to want his cake and to eat it too. He didn't want to make videos anymore, or if he did, he didn't want to be in them (Praying For Time, Freedom '90). That's fine, but the inevitable consequence was that the singles didn't do as well as the Faith singles, on both sides of the Atlantic. There were accusations that Sony didn't promote the album properly in America, where it didn't come anywhere close to replicating the success of his first solo album. The infamous court case followed, Listen Without Prejudice, Vol 2 was scrapped, and looking back, you'd have to say that damage caused at this point in time was largely self-inflicted. The art spoke for itself, and even though his second album had sold a more than respectable five or six million copies around the world (at that point in time), that wasn't good enough for George, it seems. He was still selling millions of albums, still massive in the UK (where Listen Without Prejudice outsold Faith) and he had stepped off of the merry-go-round of US touring and promotion that he apparently hadn't enjoyed with Faith.
Despite a fine third album, Older, issued in 1996, from what we subsequently learned, the 1990s seemed to be a rather unhappy time with George having to endure the court case, bereavements (his partner Anselmo Feleppa in 1993 and his mother in 1997) and to deal with the tabloid frenzy when he was 'outed' in American in 1998. He dealt with the latter very well and George was now living his life as an openly gay man and ended the decade with the big-selling Ladies and Gentlemen greatest hits set and the aforementioned Songs Of The Last Century.
In the new millennium, George Michael only released the one studio album of original material (2004's Patience). After that he just put out a few seemingly random singles such as December Song (2009), a bizarre take on New Order's True Faith (2011) and White Light (2012). White Light – his last physical single – contains the now poignant lines "And I've got so much more that I want to do with the music".
But George could no longer get a break. After five or six years of headlines about car crashes and drug usage and the ignominy of serving four weeks in prison at the end of 2010, the tabloids would take any opportunity to stick the knife in. George was widely criticised for having the audacity to sing White Light at the closing ceremony for the London 2012 Olympic Games. This seemed a little unfair considering that this was a man who had not performed any of his own songs at Live Aid and the Nelson Mandela Birthday Tribute concert in 1988, while the likes of Queen rejuvenated their career at the former!
In the UK, at least, George had become a bit of a joke and he knew it. He was self-deprecating enough to take part in the 'Smithy' sketch on 2011's Comic Relief (James Corden would develop this into his now famous 'Carpool Caraoke') and even though it's very funny ("I can't walk into Comic Relief with you. Comic Relief is about helping people like you!"), I remember at the time wondering how wise it was to do that.
Even when George got himself  together and went out on the road with his well-regarded Symphonica tour, things ended badly when he came down with acute pneumonia on tour in Austria back in 2011.
Despite all the headlines, the tabloids rubbing their hands together at every mishap, and an apparent lack of motivation on the part of George himself, there was always the chance that he could get back to creating great music. Make some albums. Paul Simon is 75 and has released three great records in the last ten years, particularly 2016's Stranger to Stranger. For George Michael to leave us at just 53 – dying alone on Christmas Day – is beyond sad. It's a tragic loss, because he surely had more great music in him. It's a cliche, but those fantastic songs and albums really were the soundtrack to our lives and you wonder if we'll ever be able to listen to them in the same way ever again.
[socialpug_share]