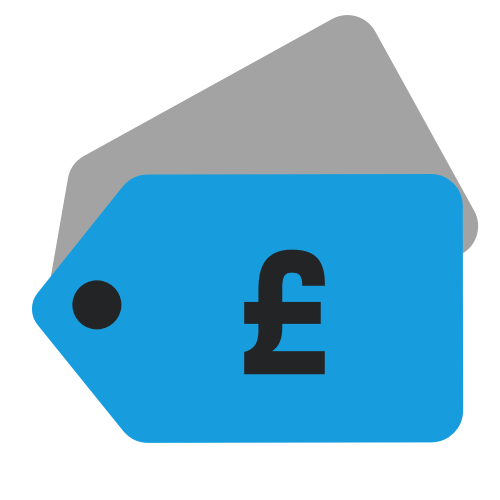 Deals
Deal alert / Donna Summer: The Vinyl Collection / 7LP vinyl box
This 2014 Donna Summer 'Driven By The Music' vinyl box contains seven albums issued during the 1980s and has dropped to a very low price on Amazon UK in recent days.

This set features the albums The Wanderer, Donna Summer, Cats Without Claws, All Systems Go, Another Place And Time and Mistaken Identity, along with  well the 'initially shelved' 1981 album I'm A Rainbow, which gets its vinyl debut here (having been issued on CD in 1996).
The box features 12" x 12" booklet, with new liner notes and brand new interviews undertaken with the likes of Brenda Russell, Greg Phillinganes, Harold Faltermeyer and more. At the time of writing this vinyl box is just £53 on Amazon UK.
Compare prices and pre-order
Donna Summer
Donna Vinyl Collection [VINYL]
Disc: 1
1. The Wanderer
2. Looking Up
3. Breakdown
4. Grand Illusion
5. Running for Cover
6. Cold Love
7. Who Do You Think You're Foolin'
8. Nightlife
9. Stop Me
10. I Believe in Jesus
Disc: 2
1. Love Is Control (Finger On the Trigger)
2. Mystery of Love
3. The Woman in Me
4. State of Independence
5. Livin' in America
6. Protection
7. (If It) Hurts Just a Little
8. Love Is Just a Breath Away
9. Lush Life
Disc: 3
1. Supernatural Love
2. It's Not the Way
3. There Goes My Baby
4. Suzanna
5. Cats Without Claws
6. Oh Billy, Please
7. Eyes
8. Maybe It's Over
9. I'm Free
10. Forgive Me
Disc: 4
1. All Systems Go
2. Bad Reputation
3. Love Shock
4. Jeremy
5. Only the Fool Survives – Donna Summer & Mickey Thomas
6. Dinner With Gershwin
7. Fascination
8. Voices Cryin' Out
9. Thinkin' Bout My Baby
Disc: 5
1. I Don't Wanna Get Hurt
2. When Love Takes Over You
3. This Time I Know It's for Real
4. The Only One
5. In Another Place and Time
6. Sentimental
7. Whatever Your Heart Desires
8. Breakaway
9. If It Makes You Feel Good
10. Love's About to Change My Heart
Disc: 6
1. Get Ethnic
2. Body Talk
3. Work That Magic
4. When Love Cries
5. Heaven's Just a Whisper Away
6. Cry of a Waking Heart
7. Friends Unknown
8. Fred Astaire
9. Say a Little Prayer
10. Mistaken Identity
11. What Is It You Want
12. Let There Be Peace
Disc: 7
1. I Believe (In You) – Donna Summer & Joe 'Bean' Esposito
2. True Love Survives
3. You to Me
4. Sweet Emotion
5. Leave Me Alone
6. Melanie
7. Back Where You Belong
8. People Talk
9. To Turn the Stone
Disc: 8
1. Brooklyn
2. I'm a Rainbow
3. Walk On (Keep On Movin')
4. Don't Cry for Me Argentina
5. A Runner With the Pack
6. Highway Runner
7. Romeo
8. End of the Week
9. I Need Time