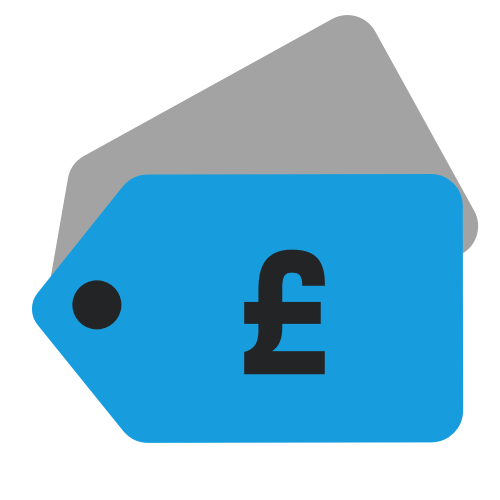 Deals
Deal alert / R.E.M. Automatic For The People / 4-disc super deluxe edition
Massive price-drop this morning for last year's R.E.M. Automatic For The People super deluxe edition box set.

The large-format box set which includes a 60-page hardcover book, the album remastered, a disc of demos, a live disc (Greenpeace benefit concert at Athens, Georgia's 40 Watt Club) and a brand new Dolby Atmos surround sound mix on blu-ray audio is just £47 right now! A very, very good deal, since this set was over £80 and has never been lower than £70 since it was issued back in November last year!
Compare prices and pre-order
R.E.M.
Automatic For The People 4-disc super deluxe edition
Automatic For The People / 4-disc super deluxe
CD1 – Automatic For The People (2017 remaster)
1. Drive
2. Try Not To Breathe
3. The Sidewinder Sleeps Tonite
4. Everybody Hurts
5. New Orleans Instrumental No. 1
6. Sweetness Follows
7. Monty Got A Raw Deal
8. Ignoreland
9. Star Me Kitten
10. Man On The Moon
11. Nightswimming
12. Find The River
CD2
1. Drive (Live At The 40 Watt Club / 11/19/92)
2. Monty Got A Raw Deal (Live At The 40 Watt Club / 11/19/92)
3. Everybody Hurts (Live At The 40 Watt Club / 11/19/92)
4. Man On The Moon (Live At The 40 Watt Club / 11/19/92)
5. Losing My Religion (Live At The 40 Watt Club / 11/19/92)
6. Country Feedback (Live At The 40 Watt Club / 11/19/92)
7. Begin The Begin (Live At The 40 Watt Club / 11/19/92)
8. Fall On Me (Live At The 40 Watt Club / 11/19/92)
9. Me In Honey (Live At The 40 Watt Club / 11/19/92)
10. Finest Worksong (Live At The 40 Watt Club / 11/19/92)
11. Love Is All Around (Live At The 40 Watt Club / 11/19/92)
12. Funtime (Live At The 40 Watt Club / 11/19/92)
13. Radio Free Europe (Live At The 40 Watt Club / 11/19/92)
CD 3
1. Drive (Demo)
2. Wake Her Up (Demo) (The Sidewinder Sleeps Tonite)
3. Mike's Pop Song (Demo)
4. C To D Slide 13 (Demo) (Man On The Moon)
5. Cello Scud (Demo) (Sweetness Follows)
6. 10K Minimal (Demo) (Find The River)
7. Peter's New Song (Demo)
8. Eastern 93111 (Demo)
9. Bill's Acoustic (Demo)
10. Arabic Feedback (Demo) (Fruity Organ)
11. Howler Monkey (Demo) (Ignoreland)
12. Pakiderm (Demo)
13. Afterthought (Demo)
14. Bazouki Song (Demo) (Monty Got A Raw Deal)
15. Photograph (Demo)
16. Michael's Organ (Demo) (Everybody Hurts)
17. Pete's Acoustic Idea (Demo)
18. 6-8 Passion & Voc (Demo) (Try Not To Breathe)
19 . Hey Love (Mike Voc / Demo) (Star Me Kitten)
20. Devil Rides Backwards (Demo) (Big Talk)
[Blu-ray]
1. Drive (Dolby Atmos Mix)
2. Try Not To Breathe (Dolby Atmos Mix)
3. The Sidewinder Sleeps Tonite (Dolby Atmos Mix)
4. Everybody Hurts (Dolby Atmos Mix)
5. New Orleans Instrumental No. 1 (Dolby Atmos Mix)
6. Sweetness Follows (Dolby Atmos Mix)
7. Monty Got A Raw Deal (Dolby Atmos Mix)
8. Ignoreland (Dolby Atmos Mix)
9. Star Me Kitten (Dolby Atmos Mix)
10. Man On The Moon (Dolby Atmos Mix)
11. Nightswimming (Dolby Atmos Mix)
12. Find The River (Dolby Atmos Mix)
13. Photograph (Dolby Atmos Mix)
14. Drive (hi-res stereo)
15. Try Not To Breathe (hi-res stereo)
16. The Sidewinder Sleeps Tonite (hi-res stereo)
17. Everybody Hurts (hi-res stereo)
18. New Orleans Instrumental No. 1 (hi-res stereo)
19. Sweetness Follows (hi-res stereo)
20. Monty Got A Raw Deal (hi-res stereo)
21. Ignoreland (hi-res stereo)
22. Star Me Kitten (hi-res stereo)
23. Man On The Moon (hi-res stereo)
24. Nightswimming (hi-res stereo)
25. Find The River (hi-res stereo)
26. Photograph (hi-res stereo)
Videos
27. Drive
28. The Sidewinder Sleeps Tonite
29. Everybody Hurts
30. Man On The Moon
31. Nightswimming (British Version)
32. Find The River
33. Nightswimming (R Version)
34. Automatic For The People Press Kit