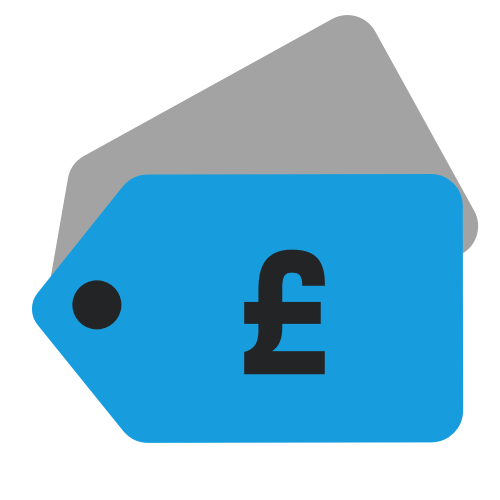 Deals
Deal alert / Tom Petty American Treasure: 6LP vinyl box price drop
Pleased to inform fans of a welcome and substantial drop in price in the UK for the forthcoming 6LP vinyl box set edition of Tom Petty An American Treasure.

This vinyl package features all 60 tracks and a 48-page booklet which includes a Nicholas Dawidoff essay. It is down from £157 to just £105 on Amazon UK which is now cheaper than the Amazon US price and nearly £50 cheaper than the official Tom Petty store. I have a suspicion that this will go back up, so if you want to lock into this price, then now is the time to do it (if you already pre-ordered at the more expensive price – no action required, you'll get the lowest price between when you ordered and when it ships).
This vinyl edition of An American Treasure is released on 23 November 2018, a couple of months after the CD variants which are released on 28 September.
Compare prices and pre-order
Tom Petty
An American Treasure - 6LP vinyl box set
Side 1
1. Surrender (Outtake, 1976)
2. Listen to Her Heart (Live at The Record Plant, Sausalito, CA, 4/23/77)
3. Anything That's Rock 'N' Roll (Live at Capitol Studios, Hollywood, CA, 11/11/77)
4. When the Time Comes (2018 Remaster)
5. You're Gonna Get It (Alternate Version, 1978)
6. Radio Promotion Spot (1977)
7. Rockin' Around (With You) [2018 Remaster]
Side 2
1. Fooled Again (I Don't Like It) [Alternate Version, 1976]
2. Breakdown (Live at Capitol Studios, Hollywood, CA, 11/11/77)
3. The Wild One, Forever (2018 Remaster)
4. No Second Thoughts (2018 Remaster)
5. Here Comes My Girl (Alternate Version, 1979)
Side 3
1. What Are You Doing in My Life (Alternate Version, 1979)
2. Louisiana Rain (Alternate Version, 1979)
3. Lost in Your Eyes (Outtake, 1974) – Mudcrutch
4. Keep a Little Soul (Outtake, 1982)
5. Even the Losers (Live at Rochester Community War Memorial, Rochester, NY, 9/9/89)
Side 4
1. Keeping Me Alive (Outtake, 1982)
2. Don't Treat Me Like a Stranger (2018 Remaster) – Tom Petty
3. The Apartment Song (Demo, 1984) – Tom Petty and Stevie Nicks
4. Concert Intro (Live at The Forum, Inglewood, CA, 6/28/81)
5. Kings Road (Live at The Forum, Inglewood, CA, 6/28/81)
6. Clear the Aisles (Live at The Forum, Inglewood, CA, 6/28/81)
7. A Woman in Love (It's Not Me) [Live at The Forum, Inglewood, CA, 6/28/81]
Side 5
1. Straight Into Darkness (Alternate Version, 1982)
2. You Can Still Change Your Mind (2018 Remaster)
3. Rebels (Alternate Version, 1985)
4. Deliver Me (Alternate Version, 1982)
5. Alright for Now (2018 Remaster) – Tom Petty
Side 6
1. The Damage You've Done (Alternate Version, 1987)
2. The Best of Everything (Alternate Version, 1985)
3. Walkin' from the Fire (Outtake, 1984)
4. King of the Hill (Early Take, 1987) – Roger McGuinn and Tom Petty & The Heartbreakers
5. I Won't Back Down (Live at The Fillmore, San Francisco, CA, 2/4/87)
Side 7
1. Gainesville (Outtake, 1998)
2. You and I Will Meet Again (2018 Remaster) – Tom Petty
3. Into the Great Wide Open (Live at Oakland-Alameda County Coliseum, Oakland, CA, 11/24/91)
4. Two Gunslingers (Live at The Beacon Theatre, New York, NY, 5/25/13)
5. Lonesome Dave (Outtake, 1993)
6. To Find a Friend (2018 Remaster) – Tom Petty
Side 8
1. Crawling Back to You (2018 Remaster) – Tom Petty
2. Wake Up Time (Alternate Take, 1992)
3. Grew Up Fast (2018 Remaster)
4. I Don't Belong (Outtake, 1998)
5. Accused of Love (2018 Remaster)
Side 9
1. Lonesome Sundown (2018 Remaster)
2. Don't Fade on Me (Alternate Take, 1994) – Tom Petty
3. You and Me (Clubhouse Version, 2007)
4. Have Love Will Travel (2018 Remaster)
5. Money Becomes King (2018 Remaster)
Side 10
1. Bus to Tampa Bay (Outtake, 2011)
2. Saving Grace (Live at Malibu Performing Arts Center, Malibu, CA, 7/26/06)
3. Down South (2018 Remaster) – Tom Petty
4. Southern Accents (Live at Stephen C. O'Connell Center, Gainesville, FL, 9/21/06)
5. Insider (Live at Stephen C. O'Connell Center, Gainesville, FL, 9/21/06) – Tom Petty & The Heartbreakers and Stevie Nicks
Side 11
1. Two Men Talking (Outtake, 2012)
2. Fault Lines (2018 Remaster)
3. Sins of My Youth (Early Take, 2012)
4. Good Enough (Alternate Version, 2012) – Mudcrutch
Side 12
1. Something Good Coming (2018 Remaster)
2. Save Your Water (2018 Remaster) – Mudcrutch
3. Like a Diamond (Alternate Version, 2002)
4. Hungry No More (Live at House of Blues, Boston, MA, 6/15/16) – Mudcrutch