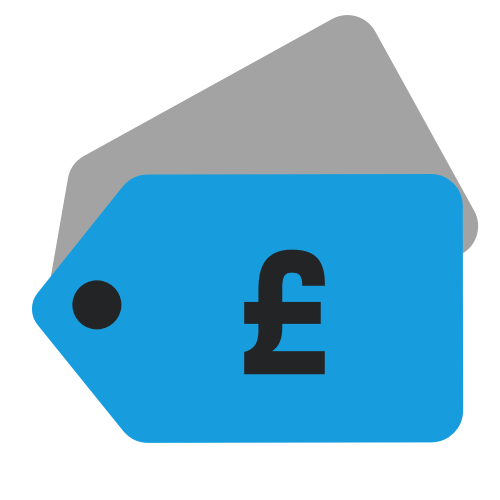 Deals
Deal alert / Stereo MCs: Collected 10-disc career-spanning box set
Incredible deal for the Stereo MC's 10-disc box set Collected on Amazon UK at the moment…

This 2014 set contains eight CDs of remastered albums (from 1989's 33 45 78 to 2011's Emperor's Nightingale), a further two discs of remixes and rarities and a DVD with promo videos, documentary and live performance.
This was well over £50 at the time of release but is now available for £22 from Amazon UK, or even less via some third party sellers! Fantastic price for a quite groovily packaged set.
Compare prices and pre-order
Track listing
1. 33 45 78
1.  On 33
2.  Use It
3.  Gee Street
4.  Neighbourhood
5.  Toe to Toe
6.  What Is Soul?
7.  Part 2
8.  Bring It On
9.  Out Of Touch
10.  Sunday 19th March
11.  This Ain't A Love Song
12.  Ancient Concept
13.  On The Mike
14.  Move
15.  Back To The Future
2. Supernatural
1.  I'm A Believer
2.  Scene Of The Crime
3.  Declaration
4.  Elevate My Mind
5.  What'cha Gonna Do
6.  Two Horse Town
7.  Ain't Got Nobody
8.  Goin' Back To The Wind
9.  Lost In Music
10.  Life On The Line
11.  The Other Side
12.  Set Me Loose
13.  What's The Word
14.  Early One Morning
15.  Smokin' With The Motherman
16.  Relentless
3. Connected
1.  Connected
2.  Ground Level
3.  Everything
4.  Sketch
5.  Fade Away
6.  All Night Long
7.  Step It Up
8.  Playing With Fire
9.  Pressure
10.  Chicken Shake
11.  Creation
12.  The End
4. Deep Down & Dirty
1.  Deep Down & Dirty
2.  We Belong In This World Together
3.  Breeze
4.  Running
5.  Graffiti (Part 1)
6.  Graffiti (Part 2)
7.  Sofisticated
8.  Traffic
9.  The Right Effect
10.  Stop At Nothing
11.  Unconscious
12.  Shameless
5. Paradise
1.  Warhead
2.  Set It Off
3.  First Love
4.  Sun
5.  The Fear
6.  Don't Know
7.  Float On
8.  Paradise
9.  Prime Time
10.  I Feel You
11.  Breathe Out
12.  Out Of Control
6. Double Bubble
1.  Get On It
2.  The Here & Now
3.  Karaoke
4.  City Lights
5.  Gringo (Ragged & Ruthless)
6.  Pictures
7.  Revolution
8.  Black Gold
9.  Show Your Light
10.  Coming Home
11.  Human
12.  Joy
13.  Master Of My Own Mind
14.  Hot Blood
15.  Soul Girl
16.  You Got It All
7. Emperor's Nightingale
1.  Wooden Heart
2.  Boy (ft Jamie Cullum)
3.  Phase Me
4.  Far Out Feeling
5.  Sunny Day
6.  Manner
7.  Tales
8.  2Cando
9.  Bring It On (Path To The Mind And The Soul And The Spirit)
10.  Levitation
11.  Desert Song
12.  Wooden Heart Reprise
8. Classic Remixes
1.  Creation -Justin Robertson Remix
2.  Deep Down & Dirty -Two Lone Swordsmen Remix
3.  Everything -Everything Grooves pt2 by Andrew Weatherall
4.  Fever -Steve Hillage Remix
5.  On 33 -Mark The 45 King Remix
6.  We Belong In This World Together -Chicken Lips Remix
7.  Step It Up -Leftfield Remix
8.  On The Mike -Subsonic Remix
9.  Disconnected
10.  Creation-SLAM Remix
11.  Connected-Future Sounds Of London Remix
12.  Lost In Music -USA Mix
9. New Material, Rarities & Unheard Treasures
1.  Good Feeling (New Track)
2.  Let's Dance Tonight ( New Track)
3.  Autumn Leaves
4.  Sweet Talk
5.  Breeze ( Remix )
6.  Flash (Instrumental)
7.  The One You Know ( Demo)
8.  The Runaway
9.  Whatever Made You
10.  Wake Up
11.  Intruder
12.  City Lights ( Autobahn Remix)
13.  Threshold
14.  Rhino Pt1
15.  Medicine Man
16.  Shameless ( Demo)
10. DVD
·  Connected Live Concert
·  Connected Documentary
·  Videos
1.  What Is Soul
2.  On 33
3.  Elevate my mind
4.  lost In Music
5.  Connected
6.  Step it Up
7.  Ground Level
8.  Creation
9.  Sweetest Truth
10.  Deep Down & Dirty
11.  We Belong In This World Together
12.  Set It Off
13.  Paradise
14.  Soul Girl
15. Blac