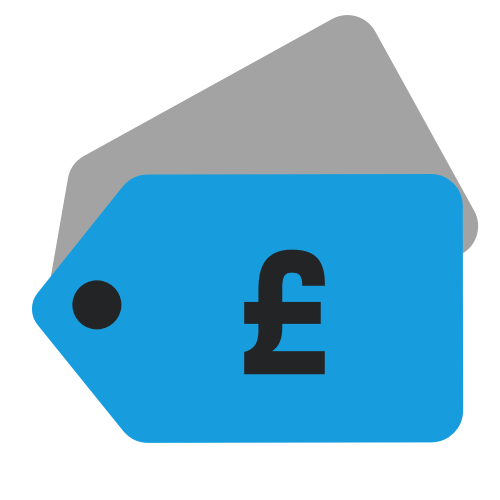 Deals
Deal alert / The Clash: Sound System
---
This post is sponsored by Legacy Recordings.
---
If you like your box sets quirky and interesting rather than slick and functional then The Clash's Sound System set is probably for you, especially now that it is available for a limited time on Amazon UK at a great price.
The career-spanning box was originally released in September 2013 and Clash guitarist Mick Jones stated at the time that the ambition was to make 'the best box set ever'. Whether they achieved that aim is open for debate, but there is no doubt that they went to a lot of effort trying.

The outer box is designed (by Paul Simonon) to look like a classic 'boom box' from the early 1980s and contains newly remastered versions of all the original albums (except the Jones-free Cut The Crap) across eight CDs. A further three discs of demos, non-album singles and rarities are included along with a DVD which features all the promo videos and unseen footage from the archives of Julien Temple and Don Letts.

All the discs are housed in stylish hardcover casebound books and the CDs are designed to replicate vinyl records, with even the playing side jet black. All the albums feature pullout lyric sheets, secured within pocketed leaves in the books.
The discs are only the start of this set which is also features a variety of content (badges, stickers, repro fanzines etc.) hidden away in small boxes secured within the structure of the larger box set.
A pink A4 folder at the back sports all manner of scribbles from the past including set-lists and various doodles (cars, guitars, boom boxes) and hidden away inside are two copies of The Armagideon Times fanzine. These are lovingly reproduced on very thick paper stock and a special edition third copy of the fanzine has been created just for Sound System featuring contributions from the likes of John Cooper Clarke, photographer Pennie Smith and Don Letts. A few stickers complete this element of the box and it is probably the most interesting non audio/video content.
Three further small boxes (designed to resemble flight cases) hold content that is a little bit thin to be honest, varying from badges – more stickers – and Clash metal dog tags. The note book with blank pages "The Future Is Unwritten" (designed to look like a Penguin Classic) is quite smart though.
There is a poster hidden right at the bottom of this box set, and thankfully it's not folded but rather rolled up within a tube designed as a giant cigarette (naturally). What you do find is that once you take all the bits and bobs out of the Sound System set putting them all back together correctly is a bit like taking part in a Krypton Factor intelligence test with items often not 'fitting' together properly because you can't recall where they are supposed to go!
Arguably, Sound System has been slightly over-engineered and beyond the fanzines and the really well presented CDs and DVD there is little that you'd file under 'essential'. Despite this, it really does look the part and cries out to be proudly displayed amongst your more anonymous looking music box sets. It was also reasonably good value, at just under £100 but now that you can pick this up for just £65 it's highly recommended.
---
This post is sponsored by Legacy Recordings.
---