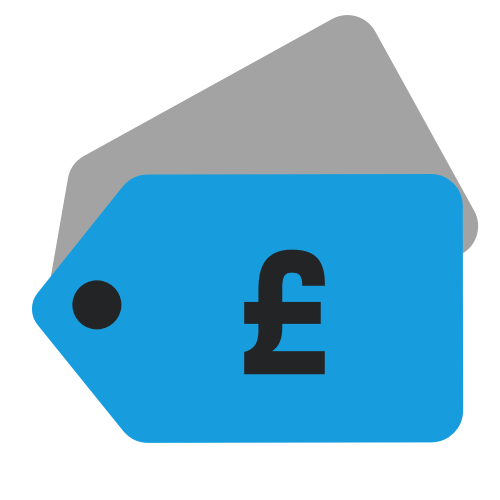 Deals
Deal alert / The Monkees Classic Album Collection 10CD box
The Spain deal is over, but if you didn't manage to take advantage, Amazon Italy are selling The Monkees' fantastic Classic Album Collection box for little over half the UK price…

The 10CD box set was only released at the end of January, and features the band's nine original studio albums: The Monkees; More of the Monkees; Headquarters; Pieces, Aquarius, Capricorn & Jones Ltd .; The Birds, The Bees & the Monkees; Head; Instant Replay; Present and Changes. A tenth bonus disc of singles/rarities completes the set.
This is available right now (11 June, 16.45 BST) at the 'no brainer' price of just £16 (€20), although it may not last long, so the usual caveat applies – don't hang around!
Compare prices and pre-order
The Monkees
Classic Album Collection
Disc: 1
1. (Theme From) The Monkees (Mono Mix)
2. Saturday's Child (Stereo Mix)
3. I Wanna Be Free (Stereo Mix)
4. Tomorrow's Gonna Be Another Day (Stereo Mix)
5. Papa Gene's Blues (Stereo Mix)
6. Take A Giant Step (Stereo Mix)
7. Last Train To Clarksville (Stereo Mix)
8. This Just Doesn't Seem To Be My Day (Stereo Mix)
9. Let's Dance On (Stereo Mix)
10. I'll Be True To You (Stereo Mix)
11. Sweet Young Thing (Stereo Mix)
12. Gonna Buy Me A Dog (Stereo Mix)
Disc: 2
1. She [Original Stereo Version]
2. When Love Comes Knockin' [At Your Door] [Original Stereo Version]
3. Mary, Mary [Original Stereo Version]
4. Hold On Girl [Original Stereo Version]
5. Your Auntie Grizelda [Original Stereo Version]
6. [I'm Not Your] Steppin' Stone [Original Stereo Version]
7. Look Out (Here Comes Tomorrow) (2006 Remastered Original Stereo Version)
8. The Kind Of Girl I Could Love [Original Stereo Version]
9. The Day We Fall In Love [Original Stereo Version]
10. Sometime In The Morning [Original Stereo Version]
11. Laugh [Original Stereo Version]
12. I'm a Believer (2006 Remastered Version)
Disc: 3
1. You Told Me (2007 Remastered Version)
2. I'll Spend My Life With You (2007 Remastered Version)
3. Forget That Girl (2007 Remastered Version)
4. Band 6 (2007 Remastered Version)
5. You Just May Be The One (2007 Remastered Version)
6. Shades Of Gray (2007 Remastered Version)
7. I Can't Get Her Off My Mind (2007 Remastered Version)
8. For Pete's Sake [Closing Theme] [2007 Remastered Version]
9. Mr. Webster (2007 Remastered Version)
10. Sunny Girlfriend (2007 Remastered Version)
11. Zilch (2007 Remastered Version)
12. No Time (2007 Remastered Version)
13. Early Morning Blues And Greens (2007 Remastered Version)
14. Randy Scouse Git (2007 Remastered Version)
Disc: 4
1. Salesman (2007 Remastered Version)
2. She Hangs Out (2007 Remastered Version)
3. The Door Into Summer (2007 Remastered Version)
4. Love Is Only Sleeping (2007 Remastered Version)
5. Cuddly Toy (2007 Remastered Version)
6. Words (2007 Remastered Version)
7. Hard To Believe (2007 Remastered Version)
8. What Am I Doing Hangin' 'Round (2007 Remastered Version)
9. Peter Percival Patterson's Pet Pig Porky (2007 Remastered Version)
10. Pleasant Valley Sunday (2007 Remastered Version)
11. Daily Nightly (2007 Remastered Version)
12. Don't Call On Me (2007 Remastered Version)
13. Star Collector (2007 Remastered Version)
Disc: 5
1. Dream World
2. Auntie's Municipal Court
3. We Were Made For Each Other
4. Tapioca Tundra
5. Daydream Believer
6. Writing Wrongs
7. I'll Be Back Up On My Feet
8. The Poster
9. P.O. Box 9847
10. Magnolia Simms
11. Valleri
12. Zor And Zam
Disc: 6
1. Opening Ceremony
2. Porpoise Song [Theme From "Head"]
3. Ditty Diego-War Chant
4. Circle Sky
5. Supplicio
6. Can You Dig It
7. Gravy
8. Superstitious
9. As We Go Along
10. Dandruff?
11. Daddy's Song
12. Poll
13. Long Title: Do I Have To Do This All Over Again
14. Swami-Plus Strings
Disc: 7
1. Through The Looking Glass
2. Don't Listen To Linda
3. I Won't Be The Same Without Her
4. Just A Game
5. Me Without You
6. Don't Wait For Me
7. You And I [Instant Replay Album Version]
8. While I Cry
9. Tear Drop City
10. The Girl I Left Behind Me
11. A Man Without A Dream
12. Shorty Blackwell
Disc: 8
1. Little Girl
2. Good Clean Fun
3. If I Knew
4. Bye Bye Baby Bye Bye
5. Never Tell A Woman Yes
6. Looking For The Good Times
7. Ladies Aid Society
8. Listen To The Band (Fake Stereo Mix)
9. French Song
10. Mommy And Daddy
11. Oklahoma Backroom Dancer
12. Pillow Time
Disc: 9
1. Oh My My (2015 Remastered)
2. Ticket On A Ferry Ride (2015 Remastered)
3. You're So Good To Me (2015 Remastered)
4. It's Got To Be Love (2015 Remastered)
5. Acapulco Sun (2015 Remastered)
6. 99 Pounds (2015 Remastered)
7. Tell Me Love (2015 Remastered)
8. Do You Feel It Too? (2015 Remastered)
9. I Love You Better (2015 Remastered)
10. All Alone In The Dark (2015 Remastered)
11. Midnight Train (2015 Remastered)
12. I Never Thought It Peculiar (2015 Remastered)
Disc: 10
1. A Little Bit Me, A Little Bit You (Single/Album version)
2. She Hangs Out
3. The Girl I Knew Somewhere [Mono Single Mix]
4. All Of Your Toys
5. Goin' Down (2007 Remastered Stereo Mix)
6. D.W. Washburn
7. It's Nice To Be With You
8. Porpoise Song [Theme from "Head"] [Single Version]
9. Someday Man
10. Do It In The Name Of Love [Single / Deluxe Reissue Album Version] – Micky Dolenz & Davy Jones/The Monkees
11. Lady Jane
12. That Was Then, This Is Now (Single Version)
13. Daydream Believer (1986 Remix)