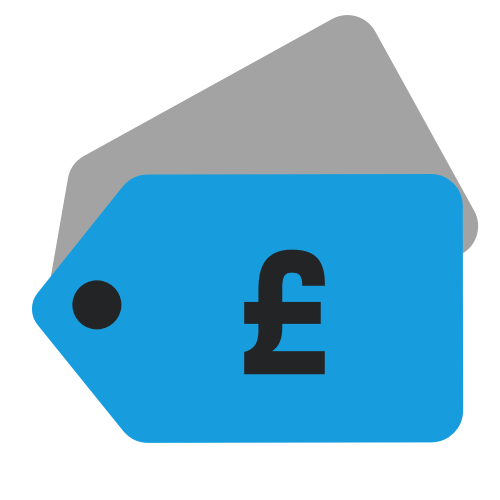 Deals
Deal alert / Various Artists: Concert for George / 2CD + 2 x Blu-ray
Time to take advantage of a fabulous price in the USA for the 2CD+2xBlu-ray combo pack of Concert for George which is released this Friday.

The price in America is amazing value, just $23 which equates to a little over £16! The very same set is £35 in the UK. I have confirmation from the label that the blu-rays are indeed region free and for those in the UK, the US price is cheap enough to save almost £10 after you've paid for shipping and amazon's 'import fees deposit' (which means no 'surprise' charges). If you are in the States this is four-disc box set is an absolute giveaway!
This beautiful concert has never been available before as an audio/video package, so it's well worth picking up, especially at this price.
Compare prices and pre-order
Various Artists
Concert for George - 2CD+2bluray
CD 1
1. Sarve Shaam – Traditional Prayer
2. Your Eyes (Sitar Solo) – Anoushka Shankar
3. The Inner Light – Jeff Lynne and Anoushka Shankar
4. Arpan – Conducted by Anoushka Shankar
CD 2
1. I Want To Tell You – Jeff Lynne
2. If I Needed Someone – Eric Clapton
3. Old Brown Shoe – Gary Brooker
4. Give Me love (Give Me Peace On Earth) – Jeff Lynne
5. Beware Of Darkness – Eric Clapton
6. Here Comes The Sun – Joe Brown
7. That's The Way It Goes – Joe Brown
8. Taxman – Tom Petty and the Heartbreakers
9. I Need You – Tom Petty and the Heartbreakers
10. Handle With Care – Tom Petty and the Heartbreakers with Jeff Lynne & Dhani Harrison
11. Isn't It A Pity – Billy Preston
12. Photograph – Ringo Starr
13. Honey Don't – Ringo Starr
14. For You Blue – Paul McCartney
15. Something – Paul McCartney & Eric Clapton
16. All Things Must Pass – Paul McCartney
17. While My Guitar Gently Weeps – Paul McCartney & Eric Clapton
18. My Sweet Lord – Billy Preston
19. Wah Wah – Eric Clapton and Band
20. I'll See You In My Dreams – Joe Brown
Disc 3: Blu-ray or DVD: Complete Concert
1. Your Eyes – Anoushka Shankar
2. The Inner Light – Jeff Lynne & Anoushka Shankar
3. Arpan – Conducted by Anoushka Shankar
4. Sit On My Face – Monty Python
5. The Lumberjack Song – Monty Python with Tom Hanks
6. I Want To Tell You – Jeff Lynne
7. If I Needed Someone – Eric Clapton
8. Old Brown Shoe – Gary Brooker
9. Give Me Love – Jeff Lynne
10. Beware Of Darkness – Eric Clapton
11. Here Comes The Sun – Joe Brown
12. That's The Way It Goes – Joe Brown
13. Horse To The Water – Sam Brown
14. Taxman – Tom Petty and the Heartbreakers
15. I Need You – Tom Petty and the Heartbreakers
16. Handle With Care – Tom Petty and the Heartbreakers with Jeff Lynne & Dhani Harrison
17. Isn't It A Pity – Billy Preston
18. Photograph – Ringo Starr
19. Honey Don't – Ringo Starr
20. For You Blue – Paul McCartney
21. Something – Paul McCartney & Eric Clapton
22. All Things Must Pass – Paul McCartney
23. While My Guitar Gently Weeps – Paul McCartney & Eric Clapton
24. My Sweet Lord – Billy Preston
25. Wah Wah – Eric Clapton & Band
26. I'll See You In My Dreams – Joe Brown
Disc 4: Blu-ray or DVD: Theatrical Version With Additional Material
1. I Want To Tell You – Jeff Lynne
2. If I Needed Someone – Eric Clapton
3. Old Brown Shoe – Gary Brooker
4. Give Me Love (Give Me Peace On Earth) – Jeff Lynne
5. Beware Of Darkness – Eric Clapton
6. Here Comes The Sun – Joe Brown
7. That's The Way It Goes – Joe Brown
8. Taxman – Tom Petty and the Heartbreakers
9. I Need You – Tom Petty and the Heartbreakers
10. Handle With Care – Tom Petty and the Heartbreakers with Jeff Lynne & Dhani Harrison
11. Isn't It A Pity – Billy Preston
12. Photograph – Ringo Starr
13. Honey Don't – Ringo Starr
14. For You Blue – Paul McCartney
15. Something – Paul McCartney & Eric Clapton
16. All Things Must Pass – Paul McCartney
17. While My Guitar Gently Weeps – Paul McCartney & Eric Clapton
18. My Sweet Lord – Billy Preston
19. Wah Wah – Eric Clapton & Band
20. I'll See You In My Dreams – Joe Brown