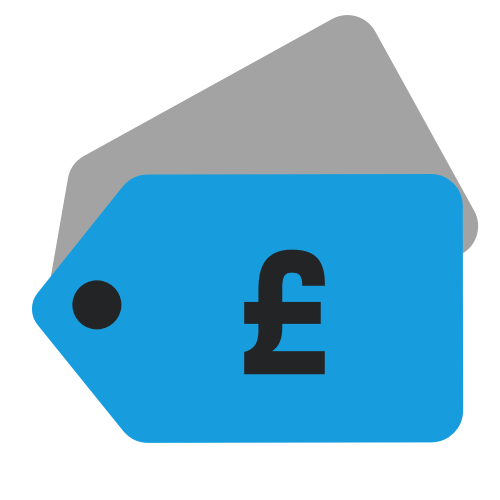 Deals
Jam box flop leads to price drop
The Jam's Setting Sons super deluxe box set was issued late last year but is now already available at a massively discounted price.

The 3CD+DVD set is a decent package with unreleased demos and Peel Sessions,  promo videos (along with TV appearances) and a 72-page hardcover book. But despite this sales must have suffered badly thanks to a very high £90+ price tag.
Universal Music were extremely quick to drop the price of this at the end of last year on some of its own online stores, but until now Amazon have not really followed suit.
However if you order via Amazon ITALY today, this super deluxe box is yours for just £37. That's almost £60 OFF the original price and a fantastic deal for what you get.
Update: The price has just gone up a little bit to €79 or £58. Still the cheapest across all the amazon sites.
---
---
Track listing
Disc 1
01 Girl On The Phone 2:57
02 Thick As Thieves 3:40
03 Private Hell 3:51
04 Little Boy Soldiers 3:33
05 Wasteland 2:52
06 Burning Sky 3:32
07 Smithers-Jones (Album Version) 3:00
08 Saturday's Kids 2:53
09 The Eton Rifles (Album Version) 3:59
10 Heatwave 2:24
11 Strange Town 3:48
12 The Butterfly Collector 3:05
13 When You're Young 3:12
14 Smithers-Jones (Single Version) 2:57
15 The Eton Rifles (Single Edit) 3:28
16 See-Saw 2:35
17 Going Underground 2:53
18 The Dreams Of Children 3:02
Disc 2
01 Strange Town (Alternative Take) 4:11
02 When You're Young (Alternative Take) 3:16
play 03 The Eton Rifles (Demo Version) 3:26
04 See-Saw (Demo Version) 2:33
05 Girl On The Phone (Demo Version) 3:02
play 06 Thick As Thieves (Demo Version) 4:04
07 Private Hell (Demo Version) 3:48
08 Little Boy Soldiers (Demo Version) 2:51
09 Wasteland (Demo Version) 2:41
10 Burning Sky (Band Demo Version) 3:23
11 Simon (Demo Version) 3:28
12 Strange Town (Demo Version) 3:23
13 The Butterfly Collector (Demo Version) 3:06
14 Burning Sky (Demo Version) 3:39
15 When You're Young (Demo Version) 2:49
16 Best Of Both Worlds (Remixed Demo Version) 2:03
17 Along The Grove (Demo Version) 2:15
18 The Eton Rifles (Band Demo Version) 3:29
19 Thick As Thieves (Peel Session, London / 1979) 3:50
20 Eton Rifles (Peel Session, London / 1979) 3:42
21 Saturday's Kids (Peel Session, London / 1979) 2:50
22 When You're Young (Peel Session, London / 1979) 3:15
Disc 3
01 Introduction / Girl On The Phone (Live / Brighton Centre, UK / 1979) 3:21
02 To Be Someone (Didn't We Have A Nice Time) (Live / Brighton Centre, UK / 1979) 2:15
03 It's Too Bad (Live / Brighton Centre, UK / 1979) 3:16
04 Burning Sky (Live / Brighton Centre, UK / 1979) 3:27
05 Away From The Numbers (Live / Brighton Centre, UK / 1979) 4:03
06 Smithers-Jones (Live / Brighton Centre, UK / 1979) 3:22
07 Little Boy Soldiers (Live / Brighton Centre, UK / 1979) 3:24
08 Strange Town (Live / Brighton Centre, UK / 1979) 4:14
09 Mr. Clean (Live / Brighton Centre, UK / 1979) 3:46
10 The Butterfly Collector / Private Hell (Live / Brighton Centre, UK / 1979) 7:12
11 Thick As Thieves (Live / Brighton Centre, UK / 1979) 4:17
12 When You're Young (Live / Brighton Centre, UK / 1979) 3:37
13 Eton Rifles (Live / Brighton Centre, UK / 1979) 4:13
14 Down In The Tube Station At Midnight (Live / Brighton Centre, UK / 1979) 4:39
15 Saturday's Kids (Live / Brighton Centre, UK / 1979) 3:11
16 All Mod Cons (Live / Brighton Centre, UK / 1979) 1:22
17 David Watts (Live / Brighton Centre, UK / 1979) 4:30
18 The Modern World (Live / Brighton Centre, UK / 1979) 2:17
19 Heat Wave (Live At The Brighton Centre, UK / 1979) 1:33
20 'A' Bomb In Wardour Street (Live / Brighton Centre, UK / 1979) 3:37
Disc 4 (DVD)
01 Strange Town 4:20
02 Butterfly Collector 3:55
03 When You're Young 3:30
04 Going Underground 3:20
05 The Dreams Of Children 3:02
06 Strange Town (BBC Top Of The Pops, London / March 1979) 3:40
07 Strange Town (BBC Top Of The Pops, London / April 1979) 3:51
08 When You're Young (BBC Top Of The Pops, London / 1979) 2:20
09 The Eton Rifles (BBC Top Of The Pops, London / 1st November 1979) 2:40
10 The Eton Rifles (BBC Top Of The Pops, London / 15th November 1979) 2:36
11 Going Underground (BBC Top Of The Pops, London / March 1980) 2:54
12 The Eton Rifles (BBC Something Else / 1979) 3:44
13 When You're Young (BBC Something Else / 1979)
---
---