Saturday Deluxe / 16 October 2021
Cliff Richard, Elton, Beatles, Bowie and Deon Estus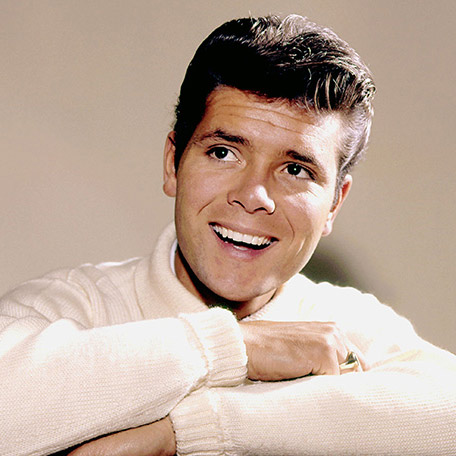 Don't You Forget About Me: Cliff Richard was there first, say fans regarding Elton chart claim
Elton John is at number one in this week's UK singles chart with 'Cold Heart (Pnau Remix)', a collaboration with Dua Lipa. This achievement caused the BBC to repeat a claim widely publicised by the Official Charts Company in the UK on Wednesday, that Elton was "the first artist to land a Top 10 single in six different decades".
Nonsense, said many Cliff Richard fans on twitter. Cliff did it first! SDE was intrigued, and sure enough, if you look at the data, Cliff actually had four top ten hits in the 1950s, with The Drifters and The Shadows – including two number ones ('Living Doll' and 'Travellin' Light') – followed by numerous in the 1960s, 1970s and 1980s. He still had seven top ten hits in the 1990s, including the number one 'Millennium Prayer' in 1999, and an impressive four between 2000 and 2010. After this incredible run, he finally failed to score a top ten single between 2010 and 2020. Still, my 'math' makes that six consecutive decades.
Some have suggested that because those early hits 'with' The Drifters or The Shadows, perhaps they don't count, but since Elton's new song is 'with' Dua Lipa, that can hardly be the case. And anyway, Elton is THE KING of 'with'. A close look at the 1990s, for example, tells us that Mr John had eight top ten hits, but five of those are 'with' other people (George Michael, Kiki Dee, RuPaul, Luciano Pavarotti and LeAnn Rimes). And only two of his six top ten hits between 2000 and 2010 were truly solo singles as well, with such luminaries as Ashley Beedle, Ironik & Chipmunk and Blue giving the name-changing rock legend a leg-up into the top ten.
Another theory was that maybe, somehow, the late 1950s don't 'count'. But the Official Charts Company makes it clear that their 'heritage' began in 1952:
So this Elton-is-the-first narrative appears to be an 'alternative fact'. It's been PR'd to death, so the Official Charts Company has opted for the head-in-the-sand approach. Say nothing and hope people don't notice the claim is less than accurate.
Also, not only was Cliff the first to do this, his achievement is more impressive. As stated, he had multiple top ten hits in each decade and they were, a-hem, 'proper' hits. Between 2010 and 2020 Elton John only scored one top ten single thanks to the streaming performance of 'Step Into Christmas', which earned it a number eight ranking in 2018. His next best was 'Sad' (Elton John v Pnau) which stalled at number 48 in 2012.
Come on, Official Charts Company, Cliff is waiting for your apology!
---
Peter Jackson hasn't let us down
I'm sure you've all seen it by now, but why not enjoy once more nearly four minutes of bliss with the official trailer for Disney+'s '3-Part Event' – Peter Jackson's The Beatles: Get Back. I guess we'll reserve judgement until we've seen all six hours, but this does suggest that Jackson has done what Michael Lindsay-Hogg failed to do, which is to give the rambling Let It Be sessions some direction and a sense of jeopardy. Granted, that's easier to do when you are looking back and not in the middle of it happening but nevertheless, I'm really excited (to state the obvious). And how good does that footage look?
---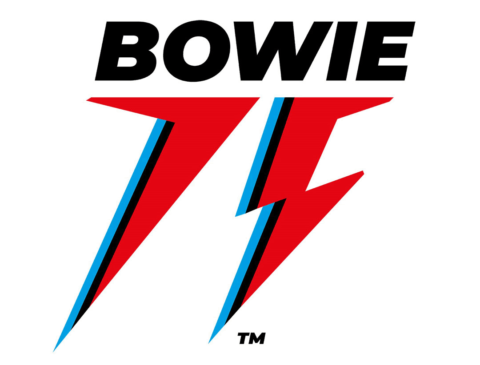 Shopping for Bowie
Two new pop-up shops (one in London and another in New York) will offer a "a retail experience" to celebrate 75 years of David Bowie.
Following on from rock-shops like The Rolling Stones' new-ish establishment in central London and Queen's new 'pop-up' store (both in Carnaby Street) the David Bowie Estate are in on the action with temporary premises in an iconic location in the capital: 14 Heddon Street. This, of course, is where the cover of The Rise and Fall of Ziggy Stardust and the Spiders from Mars was shot. In NY, the shop will be at 150 Wooster Street — steps away from Bowie's longtime downtown New York City neighbourhood.
Fans are promised the following:
Hours of video content including previously unseen behind-the-scenes material, rare footage from the Heathen and Reality eras, and more.
Opportunities to purchase limited edition releases of exclusive Bowie apparel and collectibles, as well as limited run LPs and CDs from both the Warner/Parlophone Records and Sony catalogues.
Exclusive fine art photography, including gallery installations documenting Bowie's many iconic eras, personae, and Ch-changes.
Intimate special guest events to be announced.
Fans can place themselves in iconic costumes and set pieces to create fun and shareable social media moments.
SDE understands that there will be no new limited edition vinyl or CDs created for these shops, but rarities offered will have been available previously (including from the Bowie Is exhibitions).
The doors open on 25 October 2021 and this pop-up experience will run until late January 2022.
---
RIP Deon Estus
Finally, a word for bass player Deon Estus who died this week. Estus was a stalwart for George Michael in the early years. He played on both Wham! albums as well as Faith and Listen Without Prejudice. In 1989 he had his own top ten hit in the US with 'Heaven Help Me'. He died this week aged only 65 as a result of a heart condition. RIP.