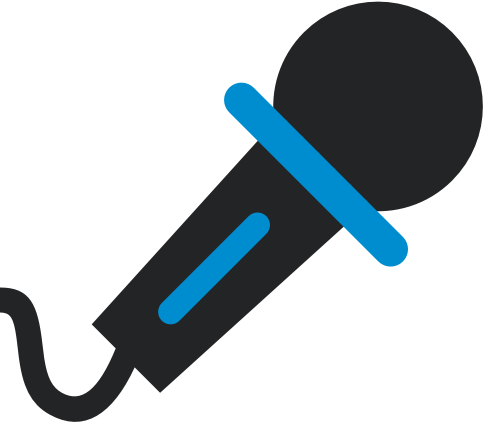 Interview
An interview with Dr. Robert of The Blow Monkeys
We recently put some questions to Dr. Robert (aka Robert Howard) about the reissue of the first two Blow Monkeys albums.
Responding via email, here's what he had to say…
Robert on… Limping For A Generation
SDE: What are you thoughts on listening back to Limping For A Generation nearly 30 years on?
I couldn't listen to it for years.. I was wrong. Its our finest hour in some ways. Untutored and rootless it floats in its own space…baby

SDE: The album doesn't really sound like anything else that was coming out in 1984 – where did that sophisticated jazzy saxophone-heavy pop come from?
I don't know! We certainly weren't after 'sophistication"..it was just the end result of our own individual characters…we had no idea about "fitting in"
SDE: The demos on CD two of this deluxe edition are quite well developed and recorded – are some of these the recordings that got you signed to RCA?
No. We were signed on a completely different set of songs and then wrote some new and better ones.
SDE: What is a Fat Cat Belusha?
It was my reaction to mixing for the first time with some 'music business types'
SDE: Can you recall why the previously unreleased song "Soul Boys In Slumber" didn't get any further than the demo?
I don't specifically remember but certain parts of the chord structure appeared in Go Public so that's probably why
SDE: How important was Pete Wilson, in terms of creating the sound you were after?
Vital. We knew nothing about doing String sections although the demo's reveal that we had the song parts pretty much nailed
SDE: What were your expectations once the album was complete – did you think you'd have any hits from 'Limping'?
No. I knew it was a bit too 'odd' . Man From Russia was our best chance but the demo is better than the finished version
SDE: Did you have any 'battles' with the label over the change to the front cover for the 1986 reissue?
We were on tour in the states and I didn't even notice! It was my 'pop star' period and the label probably thought it might work. The original cover might have scared off our new fans! I much prefer the original by the way
SDE: Which track from the record are you most proud of / satisfied with, looking back, and why?
I like Trash Town Incident . Why? The last sixteen bars where the sax harmony comes in and its suddenly Fela Kuti meets Love
---
 Robert on…. Animal Magic
SDE: Can you sum up your thoughts on your second album?
We just wanted to improve. My writing was more influenced by my love of soul music . A last minute decision to remix 'Digging" changed our lives
SDE: Did you get any interference from the record company with this album, or were you left to get on with it?
To be fair they always left us to it. I always had good relations with the record company and always knew what I wanted.
SDE: Were you under pressure to have a hit single?
It was never stated but it was obviously implicit. 
SDE: Digging Your Scene gave you that hit – were you prepared for the catapult into the limelight?
I was braced for the catapult but it always upsets your equilibrium somewhat. In a thrilling way.
SDE: Do 'hit' records in any way spoil the fun of writing and recording music, because once you have a big hit you are immediately perceived as a 'commercial' artist with expectations of commercial success?
We put out some weak singles looking for hits..but I quickly realised it was crap and luckily had good friend around to keep me in tune with things..and good music
SDE: CD two of the the reissue has the original recording of Digging Your Scene before you took it to Michael Baker who remixed it and replaced the drums and bass with programmed alternatives. Were you nervous about how the band would react to the treatment of this song?
Not nervous but I knew it was a big moment. Everyone knew the score though and the band had a very strong 'family' bond. We still do.
 SDE: Talking of which, were the rest of the band happy to be relegated to the back cover, with just you on the front?
You'd have to ask them but I think everyone understood the game at the time. I personally regret some of that because it sometimes made us appear more 'pop' than we were
SDE: Having a top 20 hit in America must have been pretty exciting at the time. How was the experience of promoting and touring in the US?
Surreal. We did Dick Clarks American Bandstand and momentarily felt like we were in a Beatles movie. It was great!
SDE:  This album saw lots of remixes for the singles – was this something you got actively involved in – creating "Long", "Short" and "Longer" versions etc.
No. It bored me to to be honest.
SDE: What's your favourite song from this album, and why?
Heaven is A place. Nice chord changes and the lyrics came from the heart.
---
SDE: How did the reissues come about? Were you actively looking to get these albums back in print?
Not really Cherry Red got in touch. I think Cherry Red had tried to get the stuff out before to no avail so I had a word!
SDE: You are a big Marc Bolan fan – Electric Warrior and The Slider have been reissued recently – what are your thoughts on these 'super deluxe edition' box sets that get released these days?
Well I haven't heard those two but if anybody wants to send them to me I would be happy to have an opinion!
SDE: Do you still buy physical product – vinyl / CDs – or do you download most music you purchase these days?
I buy Vinyl..mostly at carboot sales. Thus I have about 200 Jim Reeves albums!
SDE: What's your view on the 'health' of the music industry and the domination of X Factor, American Idol etc.
The 'Music" industry is fine. The rest is …bollocks.
SDE: Can we expect further deluxe reissues of  She Was Only A Grocer's Daughter, Whoops! There Goes The Neighbourhood and Springtime For The World?
Depends on how these do but yes..we have plenty of 'nuggets' to make them interesting
SDE: You will be playing Limping For A Generation and Animal Magic in full in London in January – how much are you looking forward to that?
Well we haven't played some of these songs for 30 odd years. It could be messy but I think it will be …magical!
---
Limping For A Generation and Animal Magic deluxe editions are out now – full review here.
The Blow Monkeys play both albums in full at the Islington Assembly Hall in London on 24 January 2013. Tickets can be ordered here.