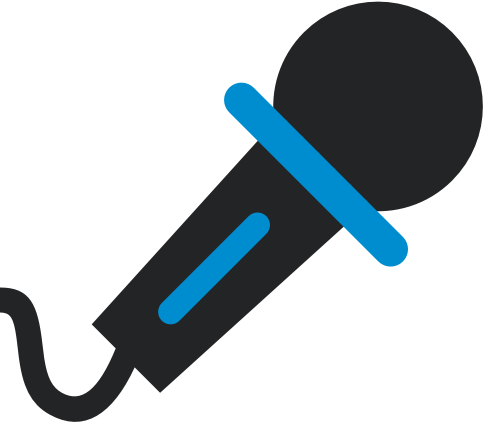 Interview
Crowded House reissue producer talks to SDE about the new 2CD sets
Kiwi studio engineer and friend of Crowded House, Jeremy Ansell, has been researching and cataloguing the band's archive for over 10 years. With the new deluxe reissues finally imminent, Jeremy spoke to SDE's Paul Sinclair last month about the process of putting these new sets together and the patience and pragmatism required to deliver the finished products…

SuperDeluxeEdition: Jeremy, could just maybe tell us a little bit about yourself, and how you got involved in this Crowded House reissue project?
Jeremy Ansell: Sure. Well, I'm a studio engineer at Radio New Zealand, and in the late '90s, we started putting together a feature about Split Enz, and I met Neil in about 1999, when I went to his house to collect some cassettes, some of his demos and things, from the Split Enz era. I transferred those to digital and gave them back in a whole pile of CDs, and he liked what I did and said, "Look, some day it'd be great if you could go through my Crowded House stuff as well". Years later, I got a call from Neil saying, 'Capitol Records is putting together a box set, so let's do this". So, I arranged to take two weeks off, and started going through a pile of his cassettes and eight-track, quarter-inch tapes, and so on, and started adding to this selection that Capital Records had started. This was in early 2006. There's just so much good stuff there that we got rid of most of what Capitol Records had put aside, and replaced it with just some real treasure that Neil had.
This was going to be for the 20th anniversary in 2006, but then Parlophone in the UK put together the Farewell To The World CD and DVD; Crowded House got back together; the original producer who started this whole box set thing left Capitol; EMI started falling apart; Neil and Nick tended not to return my emails when I was asking about certain tracks, and the box set just got put aside, and I kept pushing for it over the years, and then finally, last year the management thought, okay, well, let's try and get these things out, and it turned into deluxe editions. It was going to be with a record label in the States, but then Universal decided they were interested, and now it's a Universal thing, although that has complications of its own in the States, where there are different record labels involved, but there's a very long answer to your question.
SDE: So, going back to 2006, then, what's your memory of what Capitol's ideas were around how the reissue campaign should look?
JA: Yes, well, the box set, which was going to be called Private Universe – there you are, giving away the title – was initially going to be two CDs of demos and studio outtakes and three CDs of live material.
SDE: That's interesting. So, Capitol weren't necessarily going to release the albums as such, they were just going to release a box set of rarities and live material.
JA: Yes, and it was one guy, Kevin Flaherty, who was putting this together with my help in New Zealand, but he wasn't really getting the backing from Capitol, and then he left to go elsewhere before much else could be done. But yes, right up until 2007, that was always going to be released.
SDE: I get the feeling from what you were saying, that it wasn't necessarily the case that Neil was desperate to put out some kind of archival Crowded House thing, even though he knew he had some nice demo material kicking around. He had to be, maybe, cajoled a little bit into doing it?
JA: I'm not sure when it was first proposed. I know Kevin had started thinking about it almost as soon as Afterglow came out in 1999, 2000, and I think it was really only pushed in 2005, shortly after Paul Hester had died. Yes, then it suddenly tied in with the 20th anniversary in 2006. It seemed like the right time to do it, but it wasn't something that Neil wanted to put a lot of his own time into because he was recording what was at the time going to be a solo album but later turned into Crowded House's Time on Earth. But, Nick was spending time in New Zealand playing bass on that, so we were able to get some of his input into the live tracks.
So, yes, it seemed like the right time to do it, but it wasn't a priority of theirs. It was one of those things that Neil always said, "We want to do it well; it will come out when we're all ready". But, it also had to line up with a record company being in the right frame of mind, financially and organisationally, but it was something that was there – Neil was keen on it but didn't have a lot of time for it, and he always likened it to Neil Young's archives, which at the time hadn't come out yet.
SDE: I get the feeling, lots of artists don't necessarily like to look back, do they? They like to look forward, however much revered their past work might be. Is Neil that kind of a person, do you think?
JA: Yes, he is. I mean, he'd much rather concentrate on what he's doing now, and is about to do. He's got a number of projects on the boil at the moment, and Nick Seymour is the same. I remember him saying, when we were working on the original version of this, ten years ago, that he really didn't like looking back. I think he might've warmed up to that idea since then, but yes, I always felt a bit awkward going through the tracks with them, and trying not to sound too enthusiastic, lest I annoy them [laughs]. But, yes, it was always difficult getting feedback from Nick, as he went off back home to Ireland. He'd been given the task of approving live tracks, and sometimes I wouldn't hear from him for years.
SDE: So, what was your job? Was it to whittle down some kind of a shortlist, and present it to them?
JA: Yes. When I first started doing it, I was listening to the cassettes and the tapes, and making copies of the things that I thought were worthwhile, and putting those onto a CDR for Neil, and he'd listen to them in his car, and then come back to me with notes saying yes, or no, or maybe. With the live tracks – most of which had been picked by Capitol – we sent those off to Nick, and he'd do the same. On a couple of occasions, we sat around Neil's kitchen table at home – this is Neil, Nick and I, and we went through them all, and again, to give them a tick, yes or no. It's interesting – some of those tracks, ten years later, ones that Neil had definitely said, "Oh, yeah, that's good – I like that", I got a definite no on, a few months ago – "Oh, I don't see why we would have that; that's terrible" [laughs]. So there are many things I would've liked to have put on there, but they didn't get the nod this time round.
SDE: You talk about live tracks, but there aren't that many live tracks on these new sets – the bonus material for the new two CD reissues are dominated by demos, aren't they?
JA:  Yes, yes.
SDE: Were you given any 'rules' along the lines of "don't even bother going to alternate versions of studio album tracks", or "don't bother doing this, that or the other"?
JA:  I wasn't given fast rules, but I came to realise over time that, well, my preference and Neil's preference, all along, right from day one, was really for the demo … not for the live stuff, because there's been so many fan club issues of live concerts, which were fantastic, but there were a lot of them, and since the band reformed, practically every one of their US concerts was made available on CD and MP3 download. Plus, you've got YouTube; there's a lot of concert footage on there, so we thought, for these reissues, there's so much live material already – let's concentrate on the stuff that people haven't heard, that isn't available elsewhere, the demos and good alternative studio tracks.
But, as far as the studio stuff goes, I had a tough job convincing Neil that alternative versions of tracks were worthwhile and interesting. He's very fond of the home demos – as am I – but that's what he wanted to concentrate on, the very early versions of songs that he would lovingly craft at home on a four-track or an eight-track; the times when he'd be really excited about the song, and they'd form into shape, and in cases like Don't Dream It's Over, it's so similar to the final version, you can tell that he really had it nailed from day one. Those are the things that are really interesting. I mean, on a lot of other reissues, you might find alternative versions and things, and they're interesting to a degree, but it's not what Neil was keen on presenting this time round.

This 12-inch mix of Don't Dream It's Over hasn't been included as part of the reissues
SDE: Let's talk about the 12-inch mixes, because there's only a handful – there's only two or three – I mean, isn't it a bit churlish not to have bunged them on the second disc of Afterglow or something like that, and just tagged them on the end, just for the fans?
JA: Well, yes, my intention was to have the Don't Dream It's Over and World Where You Live 12-inch remixes on the end of the first bonus disc, the Crowded House debut album, and I think the record company was keen on that as well, but Neil, back in 2006, he said he didn't want them, so we took them off. We tried to put them back on for the deluxe edition, but he again said, "No, I really don't like them. I don't want them on".
SDE: What's his objection? I mean, they're not that different. They're just little extended bits at the beginning and at the end – it's not like it's a radical remix, or anything.
JA: Well, as far as 12-inch mixes go, they're not. I mean, most '80s 12-inch remixes are pretty horrible, in my opinion, but these, they weren't too bad. He just didn't like them, pure and simple, didn't like them, didn't want them, and there's only so far you can argue. I mean, I knew there'd be a lot of complaints on SuperDeluxeEdition, and on other forums, but it's the artist – you give what the artist wants. We tried to make a really good package for fans – I can see that there're a lot of complaints about not enough live tracks as well, but as I said, I've been closely watching the frenzforum.com – which is the fan club online forum – over the years, I've kept a very close eye on that, and most people, when they were talking about a possible box set, and so on, they wanted demos and outtakes, rather than the live tracks, so when people say, 'I'm not going to buy this – it's got no live tracks! What a rip off!' well, you know, you can't please everybody. Some people say you can, but unless you can have a box set, a five disc box set with each album, you can't do it.
SDE: Here's another question – it's quite interesting that you've done all the albums at the same time; it's not that common – labels tend to put out maybe two or three, or they'll do one album as a slightly bigger box set, and then wait a year or two and do the next one. What was the thinking behind putting everything out at the same time, and also, restricting it to two disc sets? Arguably, with Woodface, you could've had a book and expanded it to two or three discs, and done something slightly bigger in scale.
JA: Yes… That's a record company question, and I didn't argue with it when they said they were going to bring out all the albums at the same time. I guess it's just such a big anniversary, 30 years since the first album, 20 years since the Farewell To The World concert at Sydney Opera House, and it tied in with 30 years of the Australian Recording Industry Association awards, and Crowded House are being inducted into the ARIA Hall of Fame this year, so I think they just wanted to do it big. As for the only one bonus disc for each album, yes, I'd hoped to do a two bonus disc version of Woodface – there was certainly enough material, but Neil wanted to keep it down to one disc per album, and yes, it's kind of easier for the record company as well, if it's uniform.
SDE: Was there ever any discussion about putting a DVD on there with TV appearances, promo videos, other bits and bobs?
JA: Yes, I tried to push for that, but every record company that was involved with this at some point said no. DVDs are just too hard to sell, and too expensive. I think there would've been some interesting material for each album, and I made lists of potential candidates, but licensing is expensive, manufacturing is expensive – it makes the retail value of the package more expensive, and then you've got other issues, like video formats. It's an Australian-led campaign, and if you have a PAL DVD, you're going to have to do an NTSC one for the States and Canada and Japan – it brings up a whole lot more problems, so yes, it would've been nice, but that's not happening.
SDE: It's probably going to be the same answer to this question, but was the idea of doing a 5.1 mix of, in particular, Together Alone, or any of the other albums ever discussed?
JA: Oh, I brought it up at every opportunity. I would love a 5.1 mix of Together Alone. Woodface would've been fantastic, too, but no – I couldn't get any interest from anybody [laughs]. I think those of us who love 5.1 mixes would like every album in the world to be mixed that way, but those who aren't interested just aren't. I'm amazed that XTC, Andy Partridge, has managed to get so many of his albums done like that. I'm not sure how. He must've been able to afford it, but good on him.
SDE: With 5.1, the problem sometimes is that there's no availability of the original multi-track tapes, but I'm assuming that probably wasn't the case here?
JA: Yes, yes. There're bits and pieces, but I think they're all accessible. I mean, they certainly managed to do the first album back in 2002, I think it was… Capitol Records put up the DVD-A, but yes, I'm still hopeful that Together Alone, at least, might get a 5.1 mix one day. It certainly deserves it, in my opinion.
SDE: Indeed. The production on that record is quite special, isn't it, and it would lend itself to that?
JA: Ah, it's such an atmospheric album, one of my all-time favourite albums by anybody, and to be immersed in that would just be heaven.
SDE: Yes, I totally agree. What are the demos like, then? I noted some interesting things just looking at the track listings – I was very interested that Whispers and Moans goes back to the Temple of Low Men era, and Walking on the Spot goes back even earlier.
JA: Yes, well, they're just similar in title only. Whispers and Moans is a completely different song, but with the same title.
SDE: I see. So it's an unreleased song from that era?
JA: Yes, it's just, it's a writing demo that just Neil, in front of a set recorder … and yes, it's quite a nice tune.
SDE: What about Walking on the Spot? Is that the same song as the Together Alone version?
JA: It's the same song, but a completely different feel. It's up-tempo; it's a studio recorded song, but the audio quality isn't great. We couldn't find the master tape for that, and Hole in the River. Actually, the Hole in the River demo is an interesting one – that's pretty much a Split Enz recording demo, with Nigel Griggs on bass, done around the same time as the See Ya 'Round sessions, but it's fairly distorted and I wasn't going to put it on because of the audio quality, and because we couldn't find the master. But Neil really liked it, so it's on there, and it features a rap from Paul, which he ended up doing occasionally in the live shows. So similar, but different, from the final version.
SDE: What was one of your favourite things that you came across, out of all this archive material? What things put the biggest smile on your face?
JA: Ah, I love Anthem, which was from the 1995 York Street Studio sessions in Auckland, which actually came out last year as the B-side of the Help Is Coming seven inch single. That's a lovely song, and it nearly made it to Afterglow. I think Paul was going to overdub the drums, I read somewhere, but that didn't happen and it came out with the drums that Peter Jones recorded. So, yes, that's a lovely song. Blue Smoke, which is on the Together Alone bonus disc – that's a home demo of Neil's, which is lovely. He was listening to it recently and was surprised how soulful it sounded. That's not the same song as the one that came out earlier this year, that Neil did for Anzac Day. That [new version] was a World War Two song…
SDE: So, does that mean that Blue Smoke, was basically an outtake from the Together Alone sessions?
JA: Well, what we featured is a home demo, done before the Together Alone sessions; Crowded House did quite a nice demo of it as well, just on eight-track, but I don't believe they ever recorded it at the sessions. There aren't that many unreleased songs from the studio sessions if anybody's looking for them – they don't exist, and I did go through many of the Together Alone session tapes, looking for alternative versions, but really, they weren't that different, and they weren't nearly as good as the final versions. It might've been nice to have included something with slightly different lyrics, but Neil didn't want them there, and I suppose they would've been put on just for the sake of them being there. So, what we've tried to do is make a really enjoyable listening experience for each album.
SDE: But, hasn't Neil put out some of those tracks on his website over the years, like various 'Zen' mixes of things, and so on?
JA: Yes, yes, well, I look after the content for Neil's website, so there's things I've said to Neil, 'Look, this is really interesting', particularly a lot of those tracks that weren't going to be on the original box set, so we thought, well, we'll make them available, put them on the website, but then they've been really popular, so we've put them on the deluxe editions. Yes, so some of them have been heard before, but not very many.
SDE: Tell me about the artwork. They're much bigger than a CD, and it looks like a lot of care and attention has gone into those. Presumably Nick's been quite involved in that aspect of it?
JA: I think so. I haven't seen the physical product – I've only seen PDFs, but there's a lot of care that's been put into them. A number of us went through the text with a fine-tooth comb, but there're a few images that haven't been seen before; there's reproductions of some of the seven inch singles, and some of Nick's original sketches. I like that on the cover of the Crowded House debut album, there's more of the image than was on the original album. The packages themselves are very good. They're about the same size as the Wilco box set that came out a few years ago, so DVD dimensions. I think you get good value for your money, though people would debate that, I suppose, as always.
SDE: Let's talk about the re-mastering/non-re-mastering of these reissues. Now Universal's take on this was basically that they haven't been 're-mastered' because Neil didn't think they needed to be re-mastered, but you have gone back to the tapes and retransferred everything, and taking advantage, probably, of better analogue-to-digital converters and the like.. Is that correct?
JA: Look, I wasn't involved with it, and I'm not sure of what's actually happened there, so it's probably best that I don't comment on that. I've been told a couple of different things over time, so I'm not sure what has eventually happened, or what the levels are like, and it leads to such heated discussion online that [I'm going to] stay out of it, if that's all right.
SDE: What about the stuff you were involved in, then? So, with all the bonus material, was it your job to master that?
JA: Well, I did most of the transfers – well, I did the transfers of the cassette material myself, from analogue to the digital – that's the two and four track stuff, and we did the eight and 24 track stuff at Roundhead [Studios in Auckland], most of it. So, I was involved with the original transfers, so that we could mix things and edit. Those two-track masters I sent to Don Bartley in Australia, with instructions. How closely he's followed those instructions, I don't know because I haven't heard the masters. But, I mean, I'm very fond of dynamics – I don't like things being too squashed. It's possible they will have been. That's out of my hands – I've done what I can there, but we'll see what we end up with.
It would've been a difficult job to master them because the sound quality varies so much between tracks – I mean, some of the sources weren't great, and some were very good. So, you want to make a cohesive sounding album, but how he's done that, I'm not sure.
SDE: How much bonus material came from old cassette tapes, then? What percentage are we talking about?
JA: Ooh, I'd have to look through the track lists…
SDE:  I mean, were these literally cassette-tapes-in-a-shoebox-under-Neil's-bed type of thing?
JA: Yes. Very roughly, 50/50 – I couldn't give you a precise figure… But, yes, a lot of things come from cassette, but that doesn't necessarily mean that they sound bad. I mean, you can get very good sound quality from cassettes if they're recorded and played back well. But, there are a few things that I tried hard to find master tapes for – last year, we did manage to find some of the early Mullanes demos in a studio in Australia, which I was thrilled about; some others that really, I'd hoped to find, we just couldn't locate, so they come from cassette. But, all sorts of sources. In fact, I listed, on each album, I listed the types of sources that things came from, and it's a wide variety of things, from two-track cassette down to 8-track Hi-8 digital. It's an interesting process. All along, it's just been a dream project for me as a sound engineer, and as a fan of Neil's stuff, right from Split Enz onwards.
SDE: You mentioned with Blue Smoke having the choice between a home demo and a band demo. Were you faced with those kind of choices very often, where you had a couple of versions of something and you had to scratch your head over which should go on it?
JA: Yes. I mean, I didn't want too much repetition – at one point, I thought of doing an edit between the two versions of Blue Smoke, particularly when, at first, I could only find 30 seconds of the home demo – I thought, well, then I could add on more of the band demo. But, in comparison, in my opinion, the band demo wasn't nearly as good as the home demo, so it didn't seem worthy of inclusion. Then I managed to find the whole of the home demo, anyway. But, yes, it was up to me, and to Neil, if I was unsure, as to which versions I'd put on, and I've had so many years to think about it since day one, that occasionally, I'll go back and re-listen to something – I'd see it in a list and think, that sounds interesting, surely it must be good and then listen to it and realise, no, I was right the first time.

Crowded House perform Fingers of Love at the Sydney Opera House in 1996
SDE: I notice you've got two versions of Fingers of Love next to each other on the Together Alone bonus disc, which is kind of unusual. Why have you done that?
JA: Fingers of Love is a different case. We've got the writing demo – that's Neil in Jamaica looking at the rays of the sun as the sun sets and it filters through the clouds, and he's writing that song there and then. Then there's a band demo, just done on eight-track, which has such a summery, light feel to it, I had to include it. That's followed by an early studio take done at Karekare, which is fascinating as well. It includes talkback from Youth, the producer, to the band, and a completely different feel on the drums. All of those are highlights for me, and they were so different from each other I thought, well, let's have them all, please.
SDE: Neil obviously liked that as well, because as you were saying earlier, there's not too many alternative studio tracks.
JA: Yes, he was happy with that one, and it's one of those rare cases where there was studio chit-chat included in the tapes, and it gives a fascinating insight into the recording of that album, and the way that Youth would produce the band, in an ethereal way… if that makes sense.
SDE: Yes, totally. Just going back to the 5.1 thing, you'd imagine someone like Youth would be well up for going back and doing that job himself.
JA: Yes. He probably wasn't approached. Maybe one day he will be. If I can, I will continue to try and encourage that to happen. The whole 5.1 DVD-As and SACDs, and now Blu-rays, it's something I got very excited about when they first started coming out, and a bit dismayed that it hasn't really taken off, especially with relatively cheap surround systems being available in the shops these days, for people's home theatre set-ups. But, it hasn't really taken the market by storm like I thought it would, therefore record companies aren't so interested.
SDE: As far as this whole project goes, is this the start of something, or is this the beginning and end – the closing of the book? Do you think there's future Crowded House projects in the pipeline that will follow on the back of this?
JA: Nothing's been mentioned. I don't think it's the end. I mean, there's certainly more stuff that could be done, and certain things that've been talked about in the past that nearly happened, but didn't for various reasons. I think there's a good case for having a really good box set of live material. Having said that, there's been so much stuff in the past, but I think we could present it in a good way. Things like the Town and Country Club promo CD. There has been talk of releasing that in the past. It hasn't happened, for whatever reason, but that should come out some day, I hope. Yes, all sorts of things that could be done – it's a matter of the stars aligning, and if these deluxe editions sell well, then there's a good chance of more stuff coming out. It's not up to me, but my fingers are crossed.
SDE: Yes, same here. I'm really, really excited about these. I can't wait to hear all the audio. It's going to take a long time to get through all those discs, I guess.
JA: Yes, there's a lot of stuff there for people to wade through, and I hope that fans don't get too stuck on what's not there, and enjoy what is there. It's been a labour of love for me, and Neil's proud of them, and I think they're all really good. I enjoy listening to them still, all these years later.
SDE: Have you got any idea whether Neil's going to do any kind of promotion to push these sets?
JA: He told me a few months ago that he wasn't going to do any promotion. He's very busy at the moment recording two albums, one with [his son] Liam, and a solo album. We've got these shows coming up at the Sydney Opera House forecourt, as the 20th anniversary of the Farewell to the World shows, and four of those concerts now have sold out. That's as far as it goes, I think, for Neil's promotion. He's not concentrating on Crowded House at the moment, but as he likes to put it in his interviews, it's parked in the garage up on blocks, and when the time feels right, they'll bring it out.
---
Thanks to Jeremy Ansell who was talking to Paul Sinclair for SDE.
---
The Crowded House two-CD reissues are released on Friday 4 November 2016. You can read more about them here.
Compare prices and pre-order
Crowded House
Crowded House 2CD
Compare prices and pre-order
Crowded House
Woodface 2CD deluxe
Compare prices and pre-order
Crowded House
Together Alone 2CD