 News
Crowded House / The Very Very Best of Crowded House due on 2LP vinyl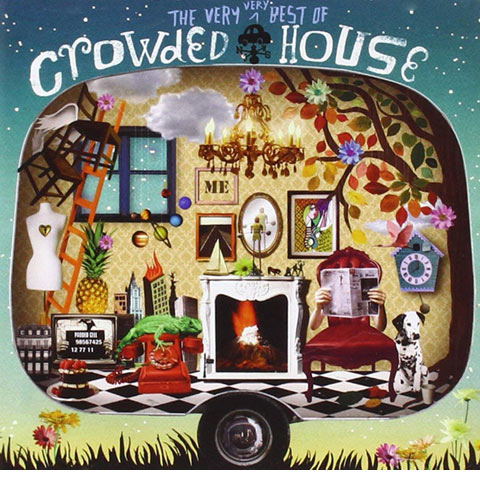 First time on vinyl for the 2010 compilation
Crowded House's compilation The Very Very Best of Crowded House looks set for a vinyl release in July.

The 2010 compilation was issued across a number of configurations at the time, including CD+DVD, 2CD+DVD, but was never released on vinyl. It seems that is about to change with Amazon UK listing a 2LP vinyl version for mid-July.
In terms of the track listing, this uses the 19-track single CD version (see below) for this double vinyl set. This includes tracks from all their studio albums except Intriguer (also issued later in 2010) as well as non-album singles Instinct and Not The Girl You Think You Are.
The Very Very Best of Crowded House should be issued as a double vinyl set on 12 July 2019.
Compare prices and pre-order
Crowded House
The Very Very Best Of Crowded House [VINYL]
LP 1:
Something So Strong
Weather With You
It's Only Natural
Chocolate Cake
Fall At Your Feet
Distant Sun
Better Be Home Soon
Four Seasons In One Day
Don't Dream It's Over
Mean To Me
LP 2:
Locked Out
Don't Stop Now
Pineapple Head
Instinct
Fingers of Love
Private Universe
Not The Girl You Think You Are
Nails In My Feet
Pour le Monde