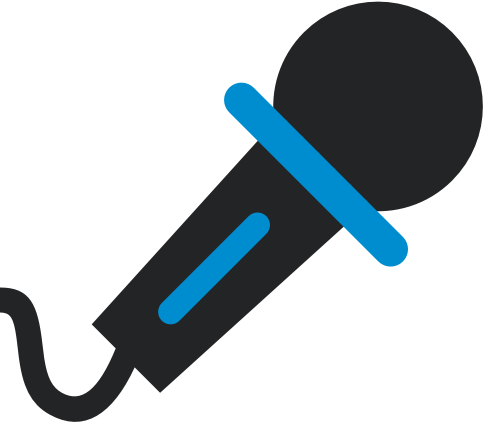 Interview
David McAlmont on The Sound of McAlmont & Butler 20 years on
Singer and songwriter, David McAlmont talks to SuperDeluxeEdition about his work with Bernard Butler and the Sound of McAlmont & Butler album which was released 20 years ago and has been recently reissued as deluxe edition.
---
SuperDeluxeEdition:  I understand it, if we go back to the beginning, it was the Jazz Cafe where Bernard Butler came to see you? Is that where you first met?
David McAlmont: Yes. I was supposedly up and coming then. I had been in Thieves and we created an album and we decided to go our separate ways. And Saul [Freeman] didn't want me to promote the album as Thieves which I think was a shame really because it is a Thieves record it is not a David McAlmont record, it was half of it rather than the whole of it. But yes, so that was beginning to work. And I did a show at the Jazz Cafe and Bernard showed up. My guitarist was complaining about going on stage saying that he was too nervous and he couldn't go on. I was like "Why?" He said "Because Bernard Butler is out there"

But I think I said to somebody who worked for my manager… he asked me if I liked Suede and I said that I liked the guitarist. And word got back to my managers and they had a word with Bernard's and said "What do you think, if we put these two in a studio together, would happen?" I think that is how it came together.
SDE: And the way I understand it, Bernard had a tape of an instrumental version of Yes and handed it to you and that kind of kicked the whole thing off?
DM:  You know it is a long time ago. But I am pretty sure that that night that I met him, he said that he had written something, that he had been listening to a lot of Dusty Springfield, which was like the magic words. And then I went over to his place the next day and he played me this thing which was "yes, this is amazing". I particularly liked the flute in the second verse, something about that just made me think of all the right records. It was as if he dangled a carrot, although he wasn't necessarily doing that. He said that it had been to three artists already and that they had all kind of passed on it. So I was like well this is a bit too good to miss and I have got to make sure that it stays with me. So I went home and worked on it.
The fortunate thing was that I had been watching A Star is Born a few nights before. I think it was the … yes, it was the second version of that story, the third one was Barbara Streisand and Kris Kristofferson. So this was the one with Judy Garland and James Mason. And there is a song in there by Harold Arlen and Ira Gershwin called The Man That Got Away, which was just astonishing. So after going around the houses with it and asking my flatmate what he thought and him saying "Well, it is a bit one dimensional really" I decided well let's imagine that this was Judy Garland, what would she do? And that gave me the first line da da da da da DA DA! – which is like very Judy Garland. And I was able to spring it from there. So it was inspired by Dusty Springfield and Judy Garland.
SDE: Was it an easy alliance at the beginning? Obviously you didn't really know each other? How kind of awkward or difficult are those early kind of sort of sessions?
DM: Well, God, I guess I was naive and young and a bit weirded out by what was happening to me. Because one minute you know I am kind of looking at the cover of the … was it the Melody Maker or the NME, I don't remember? 'The best new band in Britain' [it was a Melody Maker Suede front cover]. And you know like a lot of the bands at the time I would say "what is so special about them?" [laughs]. And then a few months later or a couple of years later, more like, I am suddenly in a studio with 'the best new guitarist in Britain. [laughs]
And it was just weird, you know? At that point I was still wondering how come nobody had found me out yet? And Bernard was the most recent one. And I don't know… he just took whatever I handed him and I found that peculiar, because I thought I was being so honest and so personal and like really broadcasting who I am and I was just a bit astonished that it didn't prompt him to comment. So I was like "is he actually hearing what I am doing?" Which he was. And his take on it now is that well that is what I was supposed to do. But at the time I wasn't quite sure what to make of it.
SDE: So what you mean is you were expecting maybe a bit more push back on your contribution, but he was welcoming it with open arms, in effect?
DM: Yes. It is just the concern I have. I had the same thing when I did The Glare with Michael Nyman. I don't know, when I collaborate with people I guess I hold them in some kind of esteem and often it is very rare that I bring a melody to them. It is usually that they give me the music and then I go and I do something with it and add a melody to what they have already created. So I just have this sort of concern that I am doing the right thing with what they have handed me. But then if I wasn't I guess they would say?
SDE: So was Bernard an easy person to work with? Because when you read all the interviews, you know going back, he sounds a bit scary, and quite driven. But having just had a chat with him about this reissue, he seems a very relaxed, personable guy? How was he to work with at that time?
DM:  It was really straightforward, it was a lot of fun, the songs didn't take long at all. Like I said, he didn't really take any issue. When I wrote the melody for You Do it was a lot busier than You Do became. So we made an adjustment there, we worked quite closely on that. But it didn't take very long. I just remember these songs all happening very quickly. And it is only with reflection that I can say that now, because at the time there was a lot going on, there was a lot of pressure. I think Bernard's idea to create a glittering musical moment in the song Yes with You Do as the B side, that would have been a lovely thing to do.
But it was the days of CD1 and CD2 and it was a major label, so they wanted to use the singles to sell an album. And so what you have in the The Sound of McAlmont & Butler is not a record that is designed as an album, it is an A side and a B side with some additional quirky B sides which probably wouldn't have turned out that way if we had set out to write an album. Because when you are writing an album the psychology with corporate pressure is one of creating as many singles as possible, but that is not what Bernard and I were doing we were just creating good music.
SDE: Does that mean you shared Bernard's vision of creating one great single or a couple of singles? And when the album came out and they compiled the album out of the singles were you quite excited about that? Or did you think, they don't really need to do that?
DM: God, you know, some people are really constructive and they have got a real overall vision of what they want to say and where they want to go and I am not like that. My attitude has always been "I will do whatever". Well, here is a bloke to listens to The Cocteau Twins, Scritti Politti and The Blue Nile and he wants me to go into the studio and you know spend two days singing a phrase, fine I will give that a go. Oh, here is the guy who used to be in Suede; oh, here is this minimalist composer; oh, here is this bloke who is trying to get the job scoring the Bond movies, you know? I will just do whatever comes.
And if that was what Bernard wanted to do that would have been fine. I remember there being a situation where he once said "Do you want to make an album?" And I was like "Well, why would we do that if you want to just create a perfect moment in pop?" So yes, I think I am quite fortunate and I feel quite grateful in those circumstances. So that is my attitude really.
SDE: How much influence did you have over the sound? The album is called 'The Sound of McAlmont & Butler'. How much influence did you have over the sound of the record?
DM:  That was the beginning of me deciding that I wouldn't read the music press anymore? Because the reports were like "What the Butler saw", "Bernard Butler's next move" you know? The energy behind those reports was this is a Bernard Butler thing and that is essentially how I saw it, you know? Because I wrote the melodies and sang the words and showed up and I did that, whereas Bernard was producing and playing everything and coming up with the music. So as far as I was concerned he was doing a lot more than I was, and that was fine. But I was affected, negatively I might say, by the way that it was reported.
SDE: What is your assessment of the record today?
DM: I think it is a really amazing record and I suppose the word that I would use is is "feel". Bernard has such skill with just making things feel really good and groove and so it is difficult not to enjoy it. It is kind of a time capsule. I like how honest I was able to be on it, lyrically. And the album that I had done before it was a lot more suggestive and poetic. It was more inspired by the Cocteau Twins and Gerard Manley Hopkins. But before I started experimenting like, that I was actually more interested in a lot of soul music and the music that I heard in the UK in the 1970s. I think that was a lot more clear.
At the same time I did have an aspiration to actually create lyrics that spoke about the experience of being a man who loved men. And I would say that I did that plenty on that album. Once I had done that, it meant that I could always do it or not necessarily have to because I had gone there.
SDE: In the end Yes was a very successful single, there were two quite successful singles on the album and you went on Top of the Pops. Was that kind of commercial success and being on Top of the Pops an enjoyable part of the process for you?
DM: No. I was nervous on Top of the Pops. I think I was terrible. I was much more fascinated by the canteen because I was watching EastEnders a lot at the time
SDE: But were you miming on Top of the Pops though or were you singing live?
DM: No it was live, it was live. So the record is very sped. So it was sort of a semitone higher than we recorded it. And it takes me right to the top of my range and my voice cracked at one point. And no I wasn't happ with it. I was much happier with the performance of You Do. But I look at that now and I was wearing that ridiculous bowler hat, looking like a camp version of A Clockwork Orange. But I remember wearing that outfit and these like Buffalo heels and being stopped in the hall by Bonnie Raitt and Bryan Adams. And it was like "ah, get me out of here now". And luckily the producer came and said "Okay we are ready for you now, David". But honestly it is one of those where they stopped and they said "Hey man you have got the voice of an angel". And then Bonnie Raitt said "Yeah man you have got a really beautiful voice". And I am like "this is really weird, get me out of here." [laughs]
SDE: And you didn't tour this album and Bernard was saying to me a bit earlier, it was all part of his vision, to not make it a big thing. But he did concede you probably should have done. Were you kind of disappointed that there wasn't the appetite to sort of go out on the road and play some dates with the music?
DM: I think that Bernard has got very strong ideas about how things should be. And like I said before, I don't really. I just go "oh, here is something happening, let's have a go at this and see what happens". But when Bernard said "one show" it was like "okay, fine". The thing is, we did go on tour with Bring It Back and that was a great experience. And then we are going to go on tour now.
And what is interesting, is that even though we toured Bring it Back and we didn't tour The Sound of McAlmont & Butler, some McAlmont & Butler fans – or so called – don't realise that Bring it Back exists. Which is quite ironic really.
SDE: This reissue has come out as a lovely deluxe book. Do you still buy physical music yourself?
DM: Oh God, no I am terrible. I probably buy an album once every three years, I am really behind. I DJ, but my taste is quite old fashioned. I tend not to play that much music after 1989 really.
SDE: You did write something for the deluxe book. Did you enjoy the process of delving back to 20 years ago?
DM: Yes it has been quite cathartic and in many ways it has been quite moving. The conversation that we had [that features in the CD booklet/deluxe book], I found that really touching, because … I don't know, Bernard was sort of quite … what is the word? I wouldn't say withdrawn, but he didn't really say much back then. I think that he had been through a lot with the whole Suede experience and that he was just a little bit internalised, so we didn't really communicate that much, even though we were creating this amazing music together. And that was one of the things that I found quite frustrating then and in many ways because he was inspiring some of the stuff that I was writing. The song Tonight for example was me sort of responding to what had happened to him in his previous situation. But he didn't know that until this year.
SDE: Does getting together and doing some promotion for this and doing the dates, has that given you an appetite maybe to do some more recording together?
DM: Well, we have got another time capsule that didn't appear. It was written quite close to Bring it Back. There is one song on there that I am desperate to record, I think it is absolutely great and I think it could do really well. But at the moment I have got a dissertation to write so I just can't think about that right now [laughs].
---
Thanks go to David McAlmont who was talking to Paul Sinclair for SuperDeluxeEdition. The McAlmont & Butler reissue is out now. You can read our interview with Bernard Butler here.
5-disc deluxe book edition
via Official Store
via Amazon
2CD+DVD Edition
Disc: 1 (CD)
1. Yes [full version]
2. What's The Excuse This Time?
3. The Right Thing
4. Although
5. Don't Call It Soul
6. Disappointment / Interval
7. The Debitor
8. How About You?
9. Tonight
10. You'll Lose A Good Thing
11. You Do [full length version]
Disc: 2 (CD)
1. Yes [demo]
2. Yes [four track demo]
3. Yes [instrumental]
4. You Do [demo]
5. You Do [mix 1]
6. Don't Call It Soul [demo]
7. Don't Call It Soul [original single version]*
8. How About You? [original single version]*
9. Tonight [Oompah demo]
10. You Do [BBC Radio 1 Simon Mayo session, 17.10.95]
11. Walk On [BBC Radio 1 Simon Mayo session, 17.10.95]
12. Tonight (Overnight)
13. What's The Excuse This Time? [2015 remix]
14. Yes [Bernard Butler & Nigel Godrich 1995 remix]
15. The Argument
Disc: 3 (DVD)
1. Yes (Promo Video)
2. You Do (Promo Video)
3. Yes [Top Of The Pops, 18.5.95]
4. Yes [Top Of The Pops, 25.5.95]
5. You Do [Later… With Jools Holland, 10.6.95]
6. You Do [Top Of The Pops, 2.11.95]
7. David McAlmont and Bernard Butler discuss the making of the album
8. Don't Call It Soul [live acoustic 2015]
9. How About You [live acoustic 2015]
10. You Do [live acoustic 2015]
Disc: 4 (180g vinyl) * deluxe book set only
1. Yes [full version]
2. What's The Excuse This Time?
3. The Right Thing
4. Although
5. Don't Call It Soul
6. Disappointment / Interval
7. The Debitor
8. How About You?
9. Tonight
10. You'll Lose A Good Thing
11. You Do [full length version]
Disc: 5 (180g vinyl) *deluxe book set only
1. Yes
2. You Do
3. Yes [demo]
4. You Do [demo]