 News
Bernard Butler / People Move On reissue
4CD deluxe available with signed print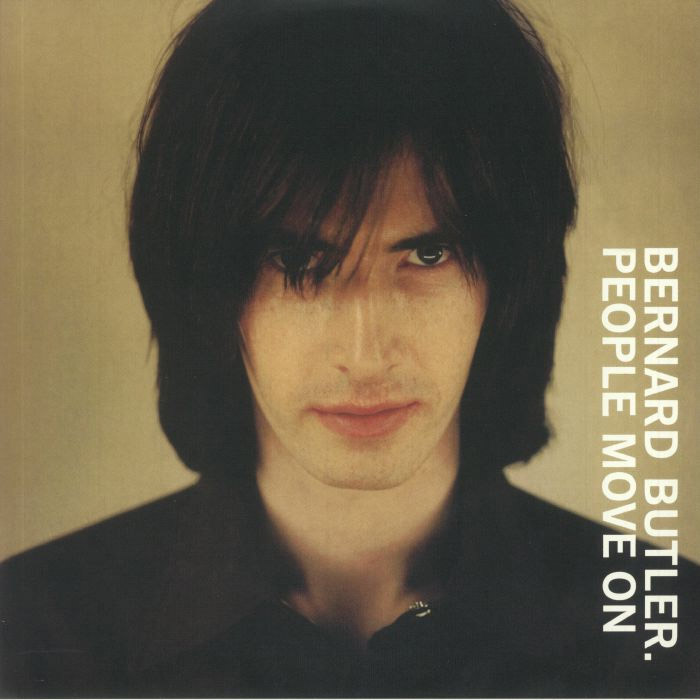 Bernard Butler's debut solo album, 1998's People Move On, will be reissued as an expanded four-CD deluxe edition and 2LP vinyl set early next year
Butler left Suede in 1994 before the release of their Dog Man Star album and initially joined forces with singer David McAlmont, initially for standalone singles 'Yes' and 'You Do', although Hut Records in the end persuaded the pair to bring all their recordings together (B-sides etc.) for the Sound Of McAlmont & Butler album, which was released in November 1995.
Then in 1997, Alan McGee signed Bernard to Creation Records, and he set about recording his first solo album, playing all the instruments himself, except for the drums and strings.
Released in April 1998, the album features the singles 'Stay', 'Not Alone' and 'Change Of Heart' and reached number 11 in the UK album charts.
For this reissue Bernard Butler decided that he wanted to re-record all the vocals, for both the album and the B-sides. He has also added the "occasional guitar overdub". In the case of album-closer 'I'm Tired', no instrumental existed and so the 2021 version is a new one-take performance.
This '2021 edition' doesn't replace the original in the four-CD deluxe edition but rather sits alongside it, on CD 2 and part of CD 3. The fourth disc features some gems from Bernard's own archives: demos, a rehearsal, solo live tracks, and a selection of fascinating outtakes from the string sessions.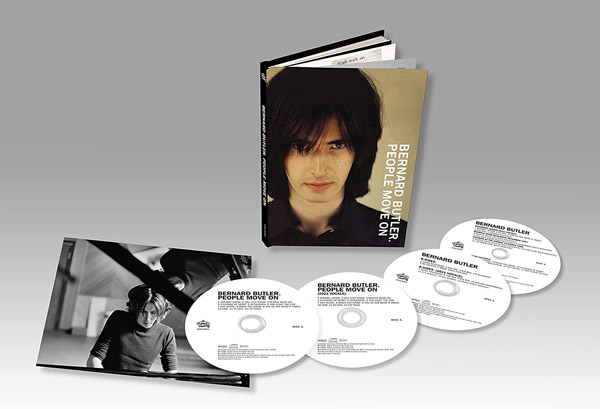 The 28 page book is extensively annotated by Bernard himself, contains all the lyrics and includes photos from Bernard's own collection along with some unpublished session photos from photographer Jill Furmanovsky.
In addition to the CD set, a 2LP version pressed on white vinyl is available. This is the 'new vocals' version of 'People Move On' and features updated front cover artwork featuring one of those shots from Jill Furmanovsky's session (rejected at the time by the label).
The four-CD version with the signed print is exclusive to Amazon in the UK. Vinyl fans can buy the white vinyl with a signed print exclusively from Rough Trade in the UK.
People Move On will be reissued on 11 February 2022 (was 28 January 2022).
Compare prices and pre-order
Bernard Butler (Exclusive Signed Edition)
People Move On - 4CD exclusive version with signed print
Compare prices and pre-order
Bernard Butler
People Move On 2021 Edition - 2LP white vinyl
Compare prices and pre-order
Bernard Butler
People Move On - 4CD set
You might also like…
Compare prices and pre-order
Mcalmont & Butler
The Sound of McAlmont and Butler signed super deluxe
Tracklisting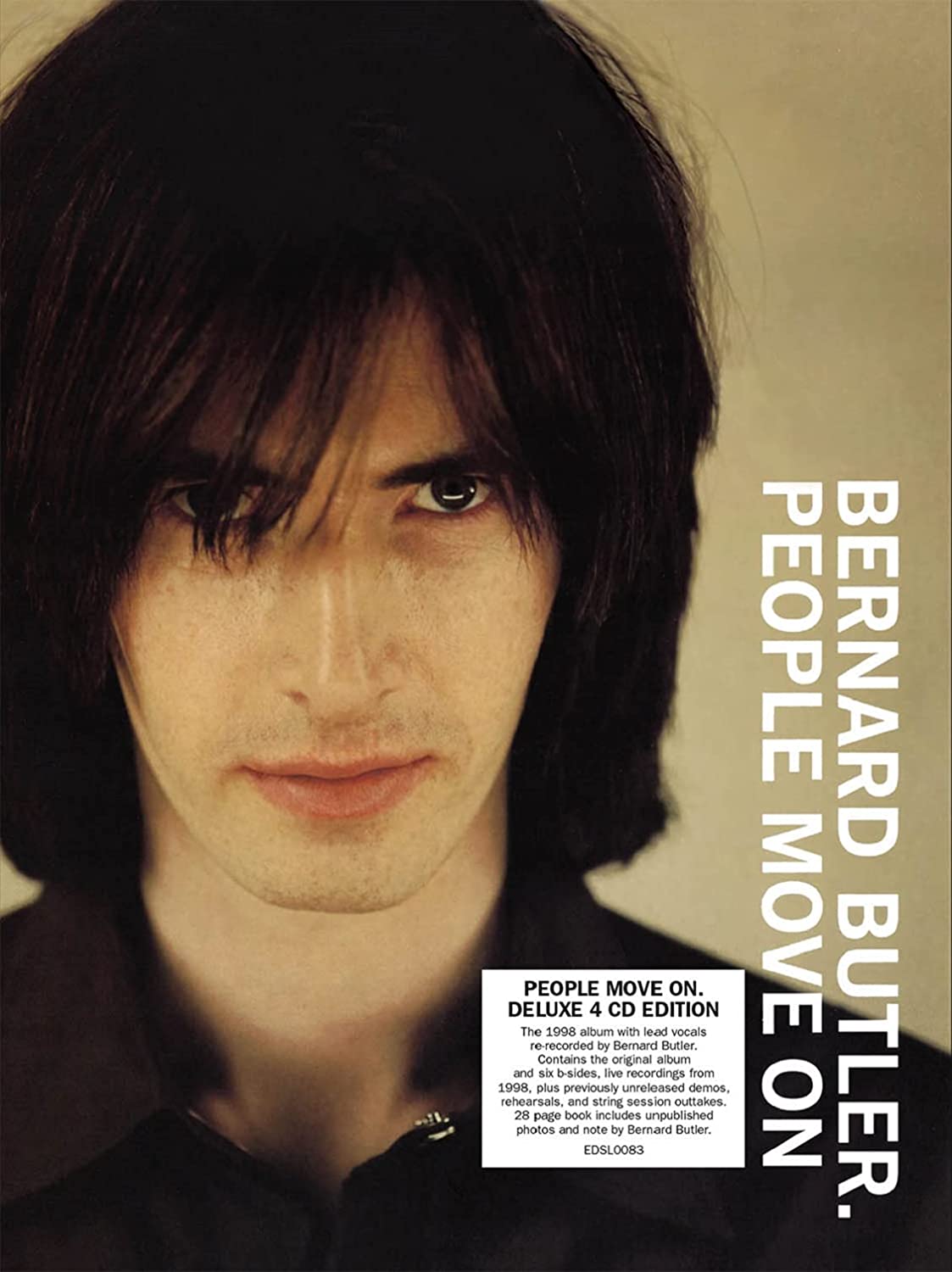 People Move On Bernard Butler
/
4CD deluxe edition
CD 1: People Move On

Woman I Know
You Just Know
People Move On
A Change Of Heart
Autograph
You Light The Fire
Not Alone
When You Grow
You've Got What It Takes
Stay
In Vain
I'm Tired

CD 2: People Move On [2021 vocals]

Woman I Know
You Just Know
People Move On
A Change Of Heart
Autograph
You Light The Fire
Not Alone
When You Grow
You've Got What It Takes
Stay
In Vain
I'm Tired

CD 3:

B-Sides

Hotel Splendide
The Sea
Bye Bye
It's Alright
My Domain
More Than I Thought

B-sides [2021 vocals]

Hotel Splendide
The Sea
Bye Bye
Bye Bye (Marrakesh)
It's Alright
My Domain
More Than I Thought

CD 4

Domfront Demos

Woman I Know
In Vain
You've Got What It Takes
Bye Bye
Friends & Lovers

Benwell Road Rehearsal  

People Move On
You Just Know
Autograph

Upstairs At The Garage

People Move On
Stay
I'm Tired

String Sessions  

Woman I Know
When You Grow
A Change Of Heart
A Change Of Heart (Bollywood)
Not Alone
Not Alone (Psycho)
The Sea
Tracklisting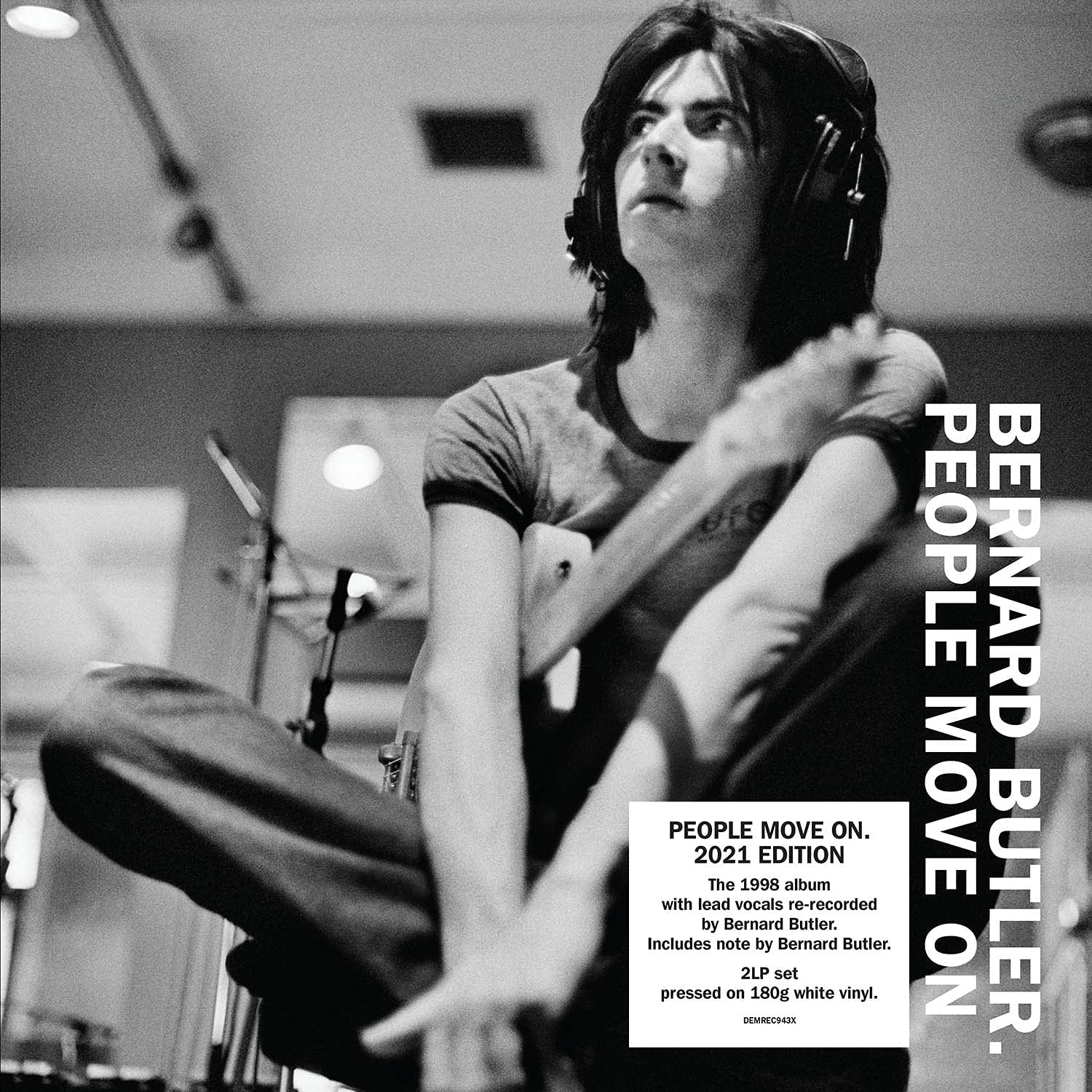 People Move On. 2021 Edition Bernard Butler
/
2LP white vinyl
LP 1

Woman I Know (7:41)
You Just Know (4:45)
People Move On (4:37)
A Change Of Heart (4:22)
Autograph (8:37)
You Light The Fire (3:40)

LP 2

Not Alone (3:55)
When You Grow (5:22)
You've Got What It Takes (4:47)
Stay (5:02)
In Vain (4:38)
I'm Tired (4:33)