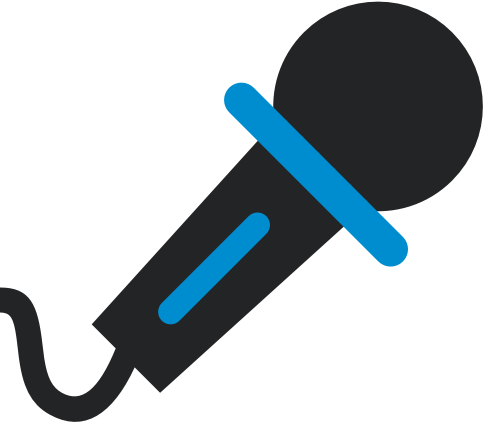 Interview
INDUSTRY SPOTLIGHT: Interview with Edsel Label Manager (Part 1)
Val Jennings has spent his working life in the music industry. For a large part of that time he has been employed by Demon Music Group, managing reissues at Edsel Records.
He has been responsible for bringing music fans a wide range of reissues over the last few years, from artists as diverse as The Thompson Twins, Suede, Bronski Beat, Everything But The Girl, Paul Young, The Jesus And Mary Chain, T.Rex, Sugar, Deacon Blue, The Beat, and Aztec Camera.
A few weeks ago Paul Sinclair met with Val near Edsel's central London offices, and in a lengthy and wide-ranging interview they discussed his role at Edsel Records, working with Suede and Elvis Costello on their reissue programmes, the mechanics and challenges of putting reissues together, and why all is not doom and gloom in the music industry when it comes to catalogue re-releases.
---
SuperDeluxeEdition: What is your role at Edsel?
Val Jennings: Edsel Label Manager. Which means you're responsible for all aspects of it. What's on it, and how the project is put together, and all the stages of it being put together – sourcing the tapes, sourcing the photos, repertoire… even typing up the contents a lot of the time. Commissioning the mastering, the designer, the note writer and anyone else involved, and then checking that what comes back from those people all fits together… looks right, sounds right, reads right, and arrives when the sales people think it's supposed to. And indeed, effectively selling it to the sales people, who then go on and sell it to the ever decreasing number of shops, or outlets. Sometimes one chooses what's going to be released, and other times it's handed to you. There's no hard and fast rule in that respect.

 SDE: Why would something get handed to you?
VJ: A good example would be Suede and The Beat. In both cases the band owned their own catalogue, which is rare, certainly for an act like The Beat from the early '80s. They were lucky in the way that was set up, because when they set up Go Feet Records, with financial backing at the time from Arista, they ended up owning their own material. They'd had it with Warner Bros since 1999, but Warners clearly had forgotten they had it and only ever issued it in standard CD form, with no bonus material in 1999, and had done absolutely nothing with it since. The band hadn't chosen to do anything with it either. But the term came to an end at the end of 2011, and they were shopping around to find a home for it and our commercial director –  who's been around the block a few times, knows a lot of people and has an awful lot of contacts – got wind that this was happening because he knows the chap who looks after The Beat's affairs. He came to us,  and having seen our previous wares, what we'd done with people like Suede, and thought that it could be interesting. So I didn't pick The Beat, shall we say, they came to us. We'd be silly to turn it down, because what's not to like?
When we license stuff from the majors – since increasingly majors choose to license it out, instead of doing it themselves – they look for homes to send stuff to, and to some extent you can choose, but it will be determined by what they want to let you have. You can ask for stuff, but when they've stopped laughing, you can ask for something else!
You might say [to them], you haven't done anything with this… but contractually they can't even license it to a third party. That will often stop something happening, because only they can release it. For example, back in 1968 Steve Miller was very proud of the fact that he'd put a clause in his contract where any release in his name, has to have his approval. So people would look at his catalogue and realise, oh blimey we've got to go and talk to him! They'd think that's just too much hassle, let's do something else. That's why his stuff had never been reissued, the EMI stuff. After we had reissued the catalogue from Fly Like An Eagle onwards, and if you like, built up a certain level of trust with Steve Miller, we were able to go back and say [to him] if we ask EMI for your albums and they say no can you push from the other side? The manager told them he'd like Demon to do them, so that's what happened. Steve Miller might have thought that clause seemed like a good idea at the time, but actually it provided a block to people who were bothering to look at it. It's like Barbara Streisand. Contractually, her albums can't be released on anything other than a Sony label. That's why most of her album aren't available. There must be about 60 of them, and you can't get most of them, which seems a shame.
SDE: How long have you been label manager at Edsel?
VJ: Come August, I will have been working for an entity called 'Demon' for 25 years. The interesting thing is of course, is that when I first started working for Demon in August '88, Demon was owned by Elvis Costello, Nick Lowe and Jake Riviera. Ten years later, they sold the whole thing to what was then Kingfisher, to go with the Crimson Productions thing that they'd started. Then Kingfisher and Crimson bought VCI and MCI – the video and mid-price label – and merged everything. Then that operation got merged with the DVD element of BBC Worldwide. As a result of Kingfisher de-merging we'd become part of the Woolworth's group, but with the demise of Woolworth's we're entirely part of BBC Worldwide. So without ever changing jobs, I've come from working with Elvis Costello, to Kingfisher to Woolworth's to BBC Worldwide… you couldn't make it up really (laughs).
SDE: What is the state of the market for reissues and back catalogue products?
VJ: I would suggest it's as strong as it's ever been – in the reissue arena – largely because of what's killed it off elsewhere, i.e. the internet retailers, because the internet retailer can make all reissues available, the physical retailer can't. They can't afford to keep all that old crap filling up the shop, when they'd rather it was filled with stuff that turns over more quickly. So the internet retailer has been a positive boon to the reissue label. Particularly us and Cherry Red. Especially Cherry Red, when the get down to the 'dusty' end of their output. There's no chance you'd ever get that in a shop, but it's on Amazon, and it you want it, there is it.. boom… you can have it two days later. And it struck me a few years ago, if you're somebody who lives outside somewhere like Peterborough, and you see a review in Mojo or Record Collector of a reissue, you'd never think of driving into Peterborough to your local HMV on the off-chance that that reissue would be in there. It probably won't be there, and so you may as well order it on Amazon. If you've waited 20 years for the reissue, another couple of days isn't going to make a difference! So I would actually say that what has killed off bricks and mortar record shops has been a huge benefit to reissue labels.
SDE: Have you spent your entire career in the music industry?
VJ: Yes, after University – in October '79 – I started working for Our Price Records [UK record retailer – big in the 1980s]. I was there for exactly six years, during which time it rose from being eight shops to, I think, 300, by the time I left. By that point I was just opening up new shops, and in any retail organisation, to rise up the ranks, you lose all contact with why you were there in the first place and just become like a personnel person, really. A hirer or firer. It had nothing to do with the records any more. So then I went to work for Making Waves the distributor and then record label.  I went from there to Mayking Records, where I worked as a production planner, and then I went to work for Joe Boyd, which was nice, followed by a year at Cooking Vinyl when they only had about four records in the catalogue at the time… perpetual excitement about Michelle Shocked's Texas Campfire Tapes (laughs) and then to Demon.
SDE: That history must be beneficial to you today, when you are trying to make deals, because you must be well connected and have a good contact book.
VJ: Yes, but also just having all that experience. It amused members of The Beat no end, when I said I actually remembered selling their first album across the counter at Our Price in Kingston in 1980, which gave me some sort of connection if you like. If you were a member of a band like Suede or The Beat, it gives you a bit more confidence to deal with somebody who's been around at bit, rather than somebody who's only just heard of you. Also they are rather taken with the fact that I did all the Elvis Costello reissues, and if I can deal with someone like Elvis Costello successfully, then you must be doing something right. One does get used to dealing with artistes without getting star-struck, which none of them like! Let's face it you don't need to tell Elvis Costello that his records are brilliant, because he already knows! He doesn't need anyone else to tell him – he's not interested in your opinion, in fact. He's happy to be critical of his own records, but you can't be!
SDE: What career-wise has been your proudest achievement?
VJ: Probably the Elvis Costello reissues, and the Suede ones actually, because there was a lot of work involved with them, and I was working daily with Brett Anderson, who everyone assumed would be terribly difficult, but he was a lovely bloke. Also, persuading Bernard Butler to sit in the same room as Brett, and talk about the first two albums.
SDE: Yes, you did the Brett / Bernard interviews which feature on the DVD of the deluxe reissues of Suede and Dog Man Star. What was that like? They looked quite relaxed, but was it actually like that?
VJ: It was, oddly enough. I was helped by virtue of the fact that my colleague Johnny Ogle from here, who was cameraman and sound, has a good manner and had everybody at their ease. I'd also done a lot of research beforehand and already cleared the questions with them. It was very relaxed. That was a strange day because we did them all in one day. The first two albums [were discussed] in Conk Studios where Bernard was producing somebody at the time.  I assumed we'd get about 20 minutes per album, but we couldn't stop them talking. And then we all got in cabs and went back to Brett's house by which time Richard Oakes and Neil Codling had joined us. We had to keep stopping because Brett's wife would come in with trays of cups of tea (laughs).
SDE: Big disappointments, or things that have slipped from your grasp?
VJ: Those Cars reissues I almost did a year and a half ago… in the end I think we'd got as far as printing the booklets for the first record and then Warner Brothers, from whom they were licensed, said hang on, we've got some legal problems here, which they've never managed to resolve. So I'd wasted weeks and weeks and weeks and weeks… hours sitting at home listening to stuff, watching DVDs and tapes of stuff, all to have it kicked away at the final hurdle. It's quite funny because people assume, in some way that it was our [Edsel's] fault. We had some very angry emails… it's funny how angry people get.
SDE: Are those legal issues likely to be resolved, any time soon?
VJ: I've no idea (laughs). Literally, no idea. We ask every now and again, but they [Warner Bros]  hadn't looked adequately at the paperwork themselves, and it's all the more difficult when you're in one country licensing an act that was actually signed in another. It's a two stage process. The Americans are so litigious, they are scared of doing anything wrong, so it's much more straightforward to do reissues from a major when the band was a UK signing. It's a shame about The Cars because there was a whole DVD of Rock Goes To College [BBC TV series of concert footage broadcast in 1979] that I'd found. Half of it was the first album and half was the other… I don't suppose it will ever see the light of day now.
SDE: Do you, or Edsel, have a specific philosophy on how you approach reissues?
VJ: It's act by act, you couldn't have a hard and fast rule. It depends on what's available. With The Beat they were one act where they had credible Radio One sessions to add, but also bouncy Top Of The Pops appearances. So it made sense to put both on. For Suede say, all of their radio sessions, they don't think are that special, because they sound pretty much like the record, so we didn't bother with those. We might do one day, because I think there's still some value in those and they are more different than they think. It depends, from act to act, you can't say we must include all the remixes… in Suede's case there aren't any, because they hate them. Well there are four…
SDE: There's the Brian Eno version of Introducing The Band…
VJ: They put that on because it's Brian Eno. There were some remixes from the singles off of Head Music, but they hate them, so you'll never see them again.
SDE: How do you determine what you think fans are going to want? Given that you are often not going to be able to fit everything on a 2CD reissue?
SDE: I benefit largely from being my own target market. I know what I would want to have on it. Generally you're going to miss off the shorter versions, the seven inch versions, since there is no point in filling it up with that, when there is other stuff you can put on. Never put anything on that's not contemporary… so the band might have played some of the tracks from the album two years later in a concert – that's irrelevant. It's got to be a flavour of the time.
SDE: Interesting… Paul McCartney did that with his reissues. For example when he put out Band On The Run in 2010, he put some tracks on it from his Glasgow concert in 1979…
VJ: No, no, no… not right!
SDE: You talk about Top Of The Pops… obviously all bands who had at least a few hits in the eighties would have appeared on the programme. Why put the appearances on say The Beat, but not for example your Bronski Beat reissue?
VJ: Contractually it's much more difficult. With The Beat, there were only two parties – us and The Beat. With anything licensed from a major, you've got them to throw into the mix as well. It makes it much more complicated. With any BBC recording, audio or video, everybody vaguely involved has to say yes, so it's much more troublesome, since it's a recording outside the band's written contract, but recorded while they were in contract to the major label.
But if the major label has said yes to you doing a reissue, why is it a big deal to also say yes to putting on some Top Of The Pops appearance?
VJ: It just is (laughs). Just because it's there, doesn't mean you can use it, for a number of factors such as economics, contractual…
SDE: …Or the artist might just decide they hate it
VJ: Yes, Elvis Costello didn't like any of his TOTPs, as a case in point.
SDE: Is it a help or a hindrance if you're working with the artist on a reissue? I know sometimes the artist might not be involved at all, and you're just left to get on with it. But other times I imagine you will be working with the artist and they might decide "I don't care how rare that song is, I don't want it on my reissue…". How do you weigh up those two things. Is it more fun working with the artist despite some of the challenges?
VJ: Generally it is, yes. But I often reflect (pauses) imagine how difficult Marc Bolan would be if he was still around… and dare I say it Ian Dury as well. I can't believe either of those would be much fun to work with… In the case of the Thompson Twins they had absolutely no interest in being involved, whatsoever. Actively didn't want to be involved.
SDE: Why not? Did they give any reason?
VJ: No. But no interest in being involved
SDE: You were talking about Elvis Costello. His fans get a little bit irked with him because he does so many reissues. In around 1994 he did the one-CD 'expanded' reissues, and then around seven or eight years later you did the two-CD deluxe reissues…
VJ: I did the ones in '94 as well…
SDE: Do you have sympathy then for the fans who grudgingly feel obliged to buy reissues again for the sake of a few extra tracks not on the original reissue.
VJ: Oh yes. In both cases the reissues were instigated by him licensing the catalogue to a new American party. In the case of '94 it was Rykodisc and then later it was Rhino. And with the Rhino deal, the later half of his albums were already on Warners, so that's how that worked. So in both cases it was prompted by a new deal. In the first case with Rykodisc they said, is there extra stuff? And he was very reticent, at that time, to put extra stuff on. And on top of that in the early '90s the whole 2CD deluxe edition thing barely existed. The first one I remember being really excited by was What's Going On. Prior to that the concept didn't really exist. Had it done so, he might have thought more about it, but at the time that's all he wanted to put on.
SDE: So no one thought at that point, let's add another CD?
VJ: No, and I remember him telling me that he didn't think there was anything worth putting on there. But then he changed his mind.
SDE: That's where the cynicism comes in, isn't it. Fans will say, the demo that turned up on the second reissue, why wasn't it good enough for the first one?
VJ: I think it's more to do with the prevailing market. There's no cynicism involved, they're not that artful. When the notion of 2CD versions became more popular, then it became a case of, hang on, maybe I could reconsider.. but he was more constrained by the length of a CD at the time. By the last lost, the ones that Universal did, that's prompted by virtue of the fact that they'd spent a lot of money getting the catalogue.
SDE: You are referring to the third round of reissues, many of which have live concerts on a second disc.
VJ: Yes, which they really haven't sold, because nobody's going to buy them again. Had we carried on with the catalogue – in a sense they've half nicked my idea – I was going to put out a series of… almost an impersonation of Frank Zappa's series You Can't Do That On Stage… I was going to do two-CD sets of live stuff, where the two halves were contrasting tours, so you'd have the Armed Forces tour with the Punch The Clock tour, completely different sounds, arrangements, everything. Have that as a series – not do the albums again, since plainly nobody was going to buy them again, and they haven't. Nor have Universal finished doing them, they never bothered. I think they got as far as Armed Forces and gave up on it. And now they've put together the odd themed compilation like the new movie one. The sort of thing you might put together yourself at home..
Does Costello have to sign off on them?
He does, but beyond a certain point, he's just going to say… "whatever". As far as he's concerned, the ones we did about ten years ago now were the definitive editions. There really was nothing else to add on, which is why there hasn't been anything else.
---
CLICK HERE TO READ PART TWO of our interview with Val Jennings where he talks about the Robert Palmer reissues, the T. Rex Slider super deluxe edition, how he decides on the packaging of the Edsel reissues, and why he thinks the death of the CD is greatly exaggerated.