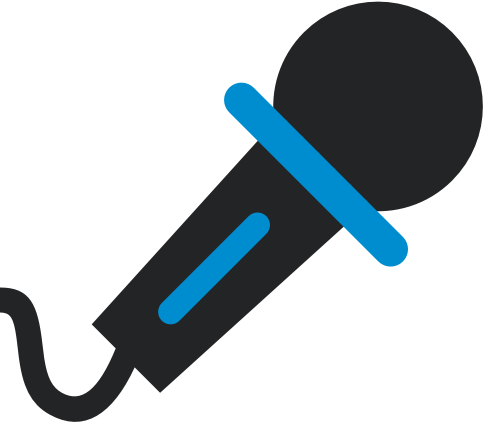 Interview
INDUSTRY SPOTLIGHT: Interview with Vinny Vero (Part 2)
Part two of our interview with remixer, DJ, songwriter and reissue producer, Vinny Vero. If you haven't read the first part, you might want to do that first!
---
SuperDeluxeEdition: One of our pet hates is when the names of remixes change over the years. Really, whatever it's called on the original twelve-inch single, that should probably remain the name of it. But even with the artists themselves, sometimes tracks just get labelled as the '12" mix' and it morphs into something else. Very irritating!
Vinny Vero: That irritates me. I always do what you suggest. I always go to the original twelve-inch, but what really bugs me, and this happened on Basia [Vinny is producing the reissue of Time and Tide]  is when the labels say one thing, and the sleeves say another. One will say 'extended remix' and the other might say 'extended mix'.  I tend to go with what's on the label. With Breathe, which was such a strange project, Jonah was released twice as a single. The first time it was released with just one mix, which echoed the album, the second time it was released as a single, Paul Staveley O'Duffy did a seven-inch single mix, but he didn't do a twelve-inch mix. However, there is an extended version of it on that second issue of that single, but it's the same version as was on the first issue of the twelve-inch – (laughs) can you tell how crazy this is?

SDE: Yes, but it's so important to get this stuff right, because the people that are going to be buying these reissues, know all this stuff as well. They are fans.
VV: It's a historic document. That's the way I always approach it. So the first remix with Breathe's Jonah was called 'A Whale Of A Mix' and the 'extended version' which was on the reissued 12" was the same mix. So I went with 'A Whale Of A Mix' (laughs) it's a better name for a mix! These things happen all the time. And then things fall between the cracks, and you have to catch them. I think Julia Fordham was one where I think I sent you an earlier version of the track listing. So I went through it all again, and realised that there was a piano-vocal version of I Thought That It Was You – which I have, but it was not marked as such. That's what I was saying about going back to original singles. Sometimes they're not marked correctly. But thankfully everything will be on both Julia Fordham albums, they'll be quite extensive.
SDE: Just to finish off on the reissues, the Basia demos which I fell across by accident on one of the old fansites, haven't been included on the reissue. Did you not discuss putting them on this release?
VV: No, because I put in for the track listing before Danny [White] got involved. At some point you have to decide, do I want to go back to Sony? Do we want to have this discussion? Or do we move ahead with the album on its own…
SDE: The whole thing of going back to a major label and renegotiating can become a bit of a hassle, can't it?
VV: Well, you know, it never used to be – but I'm talking 15, 20 years ago – because they had staff. Now they're terribly understaffed, and not just the people who do what I do, that are employed by the label, but the legal teams. They have so much on their plate, and they are so understaffed, that I completely understand why they don't want you to go back to them several times. They want to say that this case is close, this project is ready to move forward, so I completely understand, and sympathise. What a lot of music fans don't understand is to get one of these projects to come together, you're dealing with far reaching tentacles, sometimes within many labels, and you don't want to upset anybody. You want to do the best job possible. So you want to keep things as streamlined as possible.
SDE: Basia's Time and Tide had multiple covers around the world – how did you approach that?
VV: Breathe had multiple covers as well, so I used one cover on the front and one on the back. The second cover – which was out in the UK – I put that on the front, and on the reverse – the last page of the booklet – I put the original sleeve with the four members. The original concept was to take the third incarnation of the sleeve, which was a sepia photo of two couples in a 'dirty dancing' type pose, with the Breathe script writing over the top, and put that in the inside back cover, but because I jammed so much information into the booklet, it had to be relegated to the discography. The same thing is true with Basia, because there is so much content. Also, Danny and Basia asked if we could include all the musicians that worked on the album and all the lyrics, because the original didn't do that, and I said, yes absolutely. The four sleeves for Basia are; front cover, original UK; back cover, original US; and on the inside we've relegated the European and Japanese album sleeves to the discography.
SDE: The whole process of doing these reissues, did it get you nostalgic for the era when you would have four or five singles issued from an album, where you would have B-sides – remixes of B-sides – and often two remixes of A-sides… those days are gone, aren't they? What's your view on that and how the industry's changed?
VV:That is something, – as I've been doing them – that does come back. On Breathe, the money they must have spent on that album! They released something like eight or nine singles (some of them twice) and I think Basia went through around seven singles. Looking at the cover art, just all the effort that went into all of these, it does bring back this wave of how things used to be. But things move on, and you have to adapt with the times.
SDE: If you fast forward twenty years, will albums that are coming out now be reissued? For example, all the different remixes of a track that might exist, have a certain lack of identity when they are part of a remix EP on iTunes and do not exist on a physical product?
VV: I don't know if anybody is going to want to do reissues, because now they are already putting out albums as a 12-track versions and 'deluxe' 16-track versions. If you want a remix you can go and download it and you can manipulate all the tracks on a computer and create a track listing that's suitable for you. So you can make your own 'super deluxe edition' [laughs]. See what I did there?
These days when you have projects being reissued, it's sort of your last chance to do it. When Universal did Swing Out Sister's It's Better To Travel, and the first track listing showed up on your site, I was one of those people who went 'that's awful… I can't believe that's the track listing!' and they went back and redid it. I felt the same way about Peter Gabriel's So, I thought it was a disaster. What a terrible way to represent the totality of that album. Half of it is great, and the other half is missing and it needs to be there. I want the totality of the arc of that album, anthologised.
SDE: Both of those are examples of how sometimes the artist does not always know best. Swing Out Sister didn't really think anyone was that interested in the remixes. Luckily, I got into a dialogue with them and the track listing ended up changing. It was similar with Peter Gabriel. He approached that So box set as an artistic statement, not as a fan-pleasing anthology, which is what you wanted, what I wanted and what most people wanted!
VV: My argument with Peter would be, do the B-sides, the seven-inch remixes and the twelve-inch remixes, not count as part of that artistic statement? Were they not part of the 'art' of that album?
SDE: He would probably argue that he agreed to all those remixes back in the day, because that's how it was at the time. It's likely that he wasn't really interested in the dance remix of Sledgehammer originally, and he's not interested in it now. That's my guess, if I ever got to have that conversation with him!
VV: I would say that your guess is probably correct. But then ultimately, artists don't want it to be sitting on shelves. This is a discussion I've had with some artists. Some 'get it' and some don't. We're in a business of music. It's art and commerce. To anthologise something, I think you have to consider the commerce of it as well as the original artistic statement. Otherwise, just put it out in a brown paper bag and don't do anything else. But it's a dialogue you have back and forth, and some are steadfast about their convictions, and others can be persuaded to include things that fans really want.
SDE: With some artists, like the Pet Shop Boys, it's obvious that they are curators of their own back catalogue. They know what they've got, and what they are sitting on. A good example, is a few years back when they did a giveaway CD for the Daily Mail newspaper in the UK. It contained the 10" mix of West End Girls, which had never been available on CD. It was clever of them to do that, and the fact that they knew that that mix hadn't been on CD was quite impressive.
VV: Having worked with them, they absolutely get that they are a marriage of art and commerce. The fact that one of the hit collections is called Pop Art… they get it. A funny little story for you, when Discography came out, the very fact it was called Discography shows that they 'got' the concept. They knew that they were conceptual and that included art and commerce. This was when I was at EMI, and we had a phone call with them and their management at the time, to discuss the forthcoming greatest hits collection 'Hit Music' – which is what it was going to be called. I don't think I was long out of college and we're sitting in this conference room on this phone call and I say 'You know what would be a great name for a hits collection, 'Discography'…' The whole room went quiet. I think their manager at the time barked 'Who was that?' So somebody, the head of Marketing at the time, looked at me and said 'That's Vinny Vero, he's just started working here..' [laughs] Then we got a note back from them saying that they loved it. And so they changed the name. So it was that early, brazen, youthful moment that got me in the good graces of the label I was working with.
SDE: Finally, what's a typical day for Vinny Vero – you seem to have so much on your plate. You've just done a remix for a new OMD song, I believe?
VV: I tend to get up around 6.30 in the morning. I dig into my emails and go through them and delete what I don't need. Then I answer everything else. I have three different piles [of work] – I have my production pile, all the mixes I'm doing. I working on OMD at the moment and I just did The Brand New Heavies; the next pile is right now to do with my new single and promoting that;  and there's another pile to do with reissues, with labels like Cherry Red. So I have to go through all that, see what I have on my plate there. With Basia I have to make sure all the publishing credits are correct and that's ready to go. With Julia Fordham, I need to review the liner notes which just came in and I need to scan all the artwork. That takes time. The fourth bucket is the DJ bucket. When's my next gig? What's going to be in my set? Is it in New York, is it somewhere else, do I need to book flights?
SDE: So is the DJing still quite important to you then? To get out there, in front of people? Don't you ever consider knocking that on the head and giving yourself and easier life?
VV:I did. I didn't do it for years. It was just one of those things. Some people encouraged me to do it, after all the mixes I'd done. So after 15 years I picked it up again. I just came back from DJing gigs for Mardi Gras, in Australia. I like the immediate interaction of DJing. People responding to what your playing. In a sense it's like a real-time version of producing reissues. You're playing other people's records and getting a reaction.
---
Vinny Vero was talking to Paul Sinclair. Vinny's new single Be Free With Your Love is a collaboration with Drop Out Orchestra – watch the video.