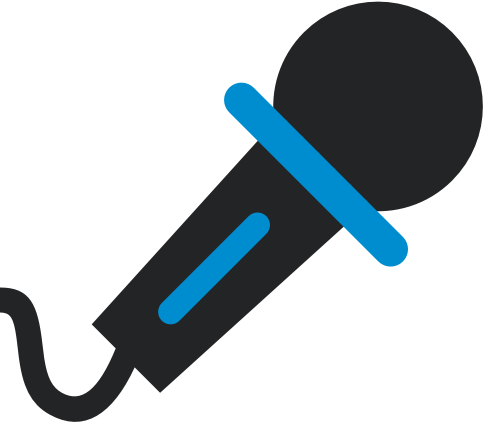 Interview
Never Too Late: Restoration of Kylie
Earlier this month, the long-awaited re-issues of Kylie Minogue's first four PWL albums were finally reissued. The 2CD+DVD collector's editions and the box sets (with vinyl picture discs) both featured DVDs packed with promo videos, bonus material and BBC TV footage. Unusually, PWL went to the trouble of getting the video professionally restored by professional restoration service Pup.
Kylie Minogue biographer Nigel Goodall has spoken to video director, editor and restorer Dan Hall about the challenges of the work involved in restoring Kylie…

---
Nigel Goodall: What brought you to work on the Kylie videos for the PWL reissues?
Dan Hall: I was first approached at the conception stage by PWL archivist Tom Parker. He had followed the work of my company Pup Limited on the Classic Doctor Who DVD range. I had commissioned the high-profile DVD range for several years. The releases contained restored episodes as well as new documentaries. Tom's original idea was to apply the Classic Doctor Who DVD model onto the Kylie releases.
NG: Are you a fan of the Kylie PWL era?
DH: Indeed I am. I must be one of the few PWL / Springsteen / Suede fans in the UK! Pete and the team made some absolutely smashing melodies, and it has been an honour to be a part of bringing them back to audiences. The PWL concert a couple of Christmases back was one of the best nights of my life. I lost my voice for two weeks after.
NG: Restoring the videos then, must have been like a work of love.
DH: Absolutely a work of love. We were unable to go down the same restoration route as for the Doctor Who DVDs because of budget. And so Pup developed a whole new series of restoration techniques. These were designed more for short-form content, like music videos, as opposed to longer-form television shows. There is always some more work to do, always another piece of drop-out that can be improved. The more you fix these things the more errors begin to show. And of course nobody wants to let content out that could be improved. So you do go on and beyond budget, but with a willing heart.
NG: Did you play a part in finding any of the footage, like the original and location-based versions of Got To Be Certain, or were these in the PWL archive?
DH: All the footage was sourced and found by Tom Parker whose passion for the project drove us on. He has a fantastic knowledge of Pete Waterman's legendary barn in which many of the masters are stored. Tom had the key knowledge about different versions of videos and where they might be found. We did have one fortunate find towards the end of production. A couple of videos had been missing from Tom's original masters delivery. When getting these transferred we uncovered superior quality versions of many of the titles. By this point we all but finished restoration, so much of the earlier work was scrapped. But the time was by no means wasted as our improved techniques could now benefit the new masters.
NG: Was there any other major restoration work done apart from what has been seen in the Pup showreel?
DH: Absolutely! Every single one of the videos averaged two or three days' work. The promo only shows the "greatest hits". Although these videos aren't hugely old, it is alarming how quickly videotape begins to fail. Information is lost causing what is called "drop-out". These are brief flashes of lost data, usually shown as a bar of colour. There are also dirt and scratches which we remove. Grading is always controversial. This is where you alter the colours in the picture to give a mood. It can have a massive effect on audience's perceptions. For example Locomotion was too yellow, which we fixed resulting in a more natural skin-tone. On Je Ne Sais Pas Pourquoi we took a gamble and completely disregarded it. The original was super-80s in colouring and brightness, and yet it was set in 1940s France. So the re-grade played on this with a more brown austerity grade to complement the fantastic sets. For Finer Feelings we found the beautiful photography was undermined by a low-contrast master. So the blacks were pumped down a tad to give it more gusto. Out of all her videos this is the one that I feel deserves our reappraisal most. The photography and editing really is first rate.
Pup – PWL / Kylie Minogue Restoration Showreel from Pup Ltd on Vimeo.
NG: What can you tell me about the restoration process and did you have any say on what videos should be included and ones that shouldn't?
DH: Tom and PWL very much led the editorial of the release, although of course they were happy with my input. But frankly they were one and the same. We all wanted to make a definitive set of releases that showed the passion of those who had put it together. As for the restoration process, we investigated investing in automated technology. But it was quickly apparent that it was no match for careful human eyes and hand-crafted fixes. Music videos are available, pirated for free all over the internet. If we are going to persuade people to part with their money we have to provide something special. And I do not think pumping a video through a rough, computerised clean-up is going to cut the mustard.
NG: Were there any videos that you were given to work on that you felt wouldn't benefit from restoration?
DH: Every single video was restored. Even later ones like Word Is Out, which had very little dropout, suddenly had huge green splodges on several frames. Each video was their own challenge had their own unique set of solutions.
NG: How good or bad was the condition of the BBC footage that you worked on? Did the Beeb give you any other footage that is not included in the sets?
DH: The BBC material was in okay condition. The sound isn't fantastic on some of the Wogan episodes, but I'm not sure that's a bad thing. Part of the texture of archive is its faults, and sometimes you make a judgement call to leave things as they are. In the case of Wogan the music wasn't replaced as people are watching it for the archive, rather than the song. However, almost all the BBC footage had a lot of what we call noise. This is lots of tiny dots that look a bit like a slightly off-tuned television. So we cleared those away and gave the colours a bit more punch. Everything that the BBC provided for us was placed on the discs. And great it is too! I loved the old Top of the Pops graphics so much that they were recreated for the albums' four promos.
NG: Who initiated the restoration work on the videos? Did you have any say in it because you felt that the original videos could do with restoration?
DH: It was Tom Parker who first approached me, and he had previously done fantastic work for both companies. Without realising it I'd been buying Tom's fantastic reissues for quite a while! I imagine the whole thing was driven first by him. Later on, Ian Usher took over the reigns and led the project to completion. I have a lot of self-interest in wanting the videos to be restored! So quite rightly I wouldn't have a say in whether they should be done or not.
NG: Most of the video promos have been released before on various DVDs. Did you wonder why they had not been restored to the picture quality you have now given them?
DH: I can absolutely understand why, because there may not be the demand. But now videos are pirated all over the internet, labels and artists have to take quality to the next level if they are going to persuade people to part with their money. This will hopefully encourage people back to official sources and off YouTube. In addition, a scratchy and unattractive video does undermine the song and the audience's perception of the material. We do live in a very visual world, even those of us in music.
NG: Would you say they are near enough blu-ray quality? They look like they are…
DH: That's very kind of you to say! The first part of Pup's restoration process was to boost the standard-definition masters up to high-definition. This is where very computer software 'guesses' the extra pixels that are needed by an HD picture. Our restoration work was then carried out on these new HD masters. It was only the very end of the process where the HD was scaled back to standard definition for DVD. From your question I'm guessing our specially developed restoration technique worked!
NG: Are there any more videos and footage that could be restored?
DH: Oh, goodness yes! I look at the wonderful work of artists like Kate Bush, David Bowie and the Pet Shop Boys and long to get my hands on their material. Bush's Cloudbusting is a stunning video, but it desperately needs cleaning. Same goes for the wonderful Pet Shop Boys feature-length concept video, It Couldn't Happen Here. Bowie's Ashes to Ashes is iconic, but covered in dropout. And Queen… who wouldn't want to get those fantastic promos looking sharp?
NG: What condition, visually and in terms of the audio, were the original promos in?
DH: The audio wasn't brilliant, and a tad muffled and quiet. But this was fixed with wonderful new audio masters from PWL. Visually the conditions varied a lot. Locomotion, Got To Be Certain and Never Too Late were particularly bad. The PWL masters of If You Were With Me Now had an eight second section that was unplayable. For this I sourced another copy from a different source and compiled a new master. What this showed was that often it is believed that somebody else is looking after the master. The TV companies think the labels are, the labels think the agents are, the agents think the producers are, etc. If we are not careful we're going to lose some of the iconic promos of the 1970s, 1980s and 1990s. On Better the Devil You Know we discovered one single frame of a shot that had been left in by accident way back when. So this was removed as it is 'illegal' for broadcast. There's an exclusive! The restored Better the Devil You Know video is actually 1/25 second shorter than the original.
NG: How painstaking was the restoration and what were the primary technical processes/tools you used?
DH: Very painstaking! Each video has at least ten passes, and for some we slow it down to 50% in order to allow us to extrapolate every possible piece of visual data. I won't go into exactly what we use or how we use it – it's our magic formula! – but suffice to say the technique was developed by Pup using a Computing Science PhD wizard.
NG: Is remixing sound for a DVD a completely different process to the remix of a CD set and did you work on any of the CDs?
DH: Sometimes one can get too close to a project and forget that at the end there is a consumer – and hopefully one that is smiling. This is a brand new restoration process that Pup has developed especially for music videos. I sincerely hope that we'll get to cast our magic on more titles. The sound was provided to us from PWL, remastered and sounding fantastic. For DVD we simply put a small amount of compression to keep it from going too loud. But really on the sound the hard work was done by Tom and PWL. All we had to do was match the old sound to the new. That said, it was tougher than it first seemed as the sound on those videos didn't run at a consistent speed. These errors had to be forced back into the remastered audio in order to keep things in sync!
NG: Was there a specific rationale for the video tracks that were chosen for the new DVDs?
DH: From my understanding the only rationale was: "Is it relevant" and "Is it available". With those two simple criteria PWL and Cherry Red were able to pull together a brilliant set of releases.
NG: Do you know if Kylie has seen any of the restored videos? If so what was her reaction?
DH: I don't know whether she has, although I'm sure Pete would have made sure she knew about them. As an artist I'm sure she's wary about spending too much time looking back, when there is an expectation always to move forward. That said, I hope it reminds her how much people value and enjoy her fantastic back catalogue.
Nigel Goodall was speaking to Dan Hall. This interview first appeared on Nigel's blog. The Kylie reissues are out now.
Kylie (BOX SET)
Kylie (deluxe 2CD+DVD edition)
Enjoy Yourself (BOX SET)
Enjoy Yourself (deluxe 2CD+DVD edition)
Rhythm Of Love (BOX SET)
Rhythm Of Love (deluxe 2CD+DVD edition)
Let's Get To It (BOX SET)
Let's Get To It (deluxe 2CD+DVD edition)