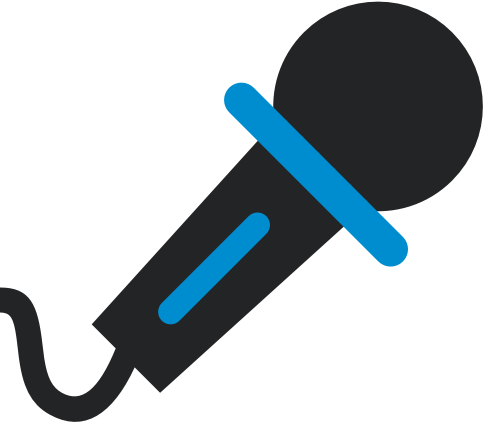 Interview
Producer Chris Hughes on working with Howard Jones in the late 1980s
Producer Chris Hughes recalls collaborating with Howard on two songs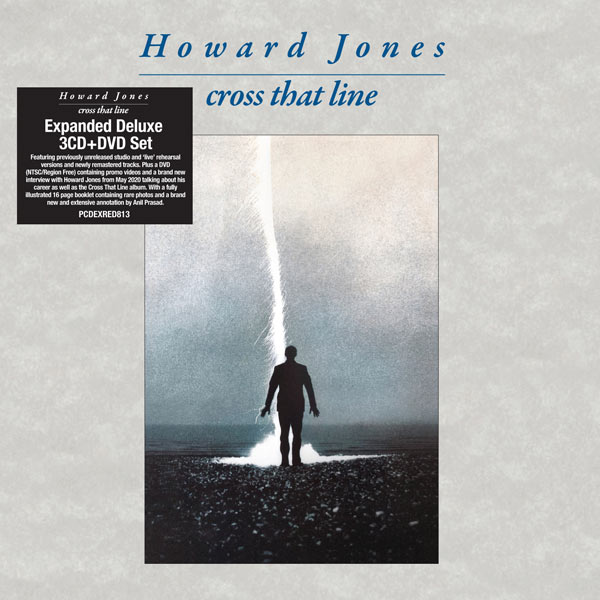 Howard Jones' 1989 album Cross That Line was largely produced by Jones and Mike Roarty, however the two singles 'The Prisoner' and 'Everlasting Love' were an exception and were produced and engineered by Tears For Fears 'backroom boys' Chris Hughes, Ross Cullum and Ian Stanley.

Chris and Ross co-produced Tears For Fears 1983 album The Hurting and Chris Hughes produced the follow-up Songs From The Big Chair (and co-wrote 'Everybody Wants To Rule The World). Ian Stanley co-penned five of that album's eight tracks.
I caught up with Chris Hughes recently to discuss the mechanics of working with Howard and started off by asking him if Max Hole at Warners [who was the manager of the A&R department at the time) had asked him to get involved…
Chris Hughes: Yeah, I think actually, what happened was – the kind of long-game story on this – is that a few years earlier, around 1985-86, I was in New York, and Max came over, he was over on business from London and he said, "oh, Howard's in New York, he's in town, why don't you guys hook up – it would be nice if you guys met. And we did, we met somewhere downtown, and we got on like a house on fire, immediately – it was just like very, very easy – he's lovely guy to hang with. We basically agreed that we'd do something at some point together, we became kind of friends and we'd sort of hang out and see each other every now again – still having never worked – and it's funny when you become friends with someone, how you may or may not work with them, you know.
And then eventually – I don't know who suggested it and for what reason – Max may have been involved; he probably was. So Howard came down to The Wool Hall [studio in Beckington, near Bath] and we talked about just doing maybe a track. We were just hanging out and chatting and we talked about the nature of programming, because as I'm sure you know, Howard's a real tech-head, he really does know what he's talking about. And so, the great thing was, when it was a case of talking about things like Fairlight [sampler] and sequencers and computing, he was fairly on it and knew what was going on. So, from that point of view, it wasn't like anyone was having to explain anything, it was just like yeah, we'll programme this, and maybe that could do that and,  you know.
The discussion was just so straight forward, and so I think the process of working with Ian [Stanley], which obviously I've done for years, and then having Ross engineer it, just seemed like so straight forward [as well]. And Howard just sort of connected in with that, and it was a breeze really.
SDE: And having that friendship and relationship beforehand, does that make easier, as far as work is concerned?
CH: In his case probably, because he's so easy going anyway. And you know, he's resourceful, he knows that he's doing, he knows what he likes and he has a view on things. He is very happy to work with people on trying to achieve a certain goal. He's not dithering around, you know; we just set off on the same sort of path and got those two tracks done, it was great fun.
SDE: So what was the goal then? Because in the booklet for this reissue, Howard Jones says that Max identified those two tracks as possible hits which could get good radio play etc. I think it's fair to say that Howard's career in terms of commercial chart success, was on a downward trajectory – he'd had the two big hit albums.
CH: Sure.
SDE: You know what the 1980s were like with fickle pop fans – they'd just moved on to other things…
CH: Of course.
SDE:  So, Howard paints this picture of, you know, these have got potential, let's try and maximise it. Were you there to try and make a 'hit' because he also mentions that he had, in his words, "quite advanced" versions of both of those songs worked out, so it wasn't like, "here's a scratchy acoustic guitar demo, please turn it into a keyboard-laden track".
CH: He had. I mean, obviously, the songs were both fully formed. And, you know, with the demo versions that Max had heard, and there was an understanding of what the general bulk of the work was at that point. We were drafted in to work with Howard to make them as 'wow' as possible. But yeah, I mean as I say, he knows what he's doing, and had some view on how those tracks should be, and I think we just, you know, got them to a place where they were rocking along better, you know.
SDE: Can you recall any specifics then in terms of things you might have changed, or things you wanted to do that, you  know, you thought would improve the audio and the production?
CH: Well I think the size of things, you know, there's a kind of putting the demo in a bio-gro bag and then making it much more sort of larger than life, you know. There were little moments, you know… in 'The Prisoner' there's sort of strange kind of rocket break, which we were laughing about at the time because it seemed like very much like preposterous Trevor Horn, '80s kind of moment. So, we were aware of, what was possibly, not vulgar, but like larger than life. So that was, I think that was the idea to make them kind of be vibrant, yeah.
SDE: And he says you pushed him quite hard vocally, which I find quite interesting in terms of getting the vocals and the vocal production.
CH: Yes. Howard's got a particular way of singing and, you know, his style and the nature of things. And I just thought that the vocals should be right on point – as powerful, committed and as in tune and as sort of direct and rhythmically correct as possible.
And he was great. We'd just say well let's try that again, the emphasis could be on this word or, you know, yeah, let's have another go at it, and yeah. I hope he didn't feel that he was sort of being bullied or anything, I mean I just think that he was quite happy to work hard at it.
SDE: He didn't mind at all by all accounts, because he says in the sleevenotes for this reissue that he loved the meticulousness of that. Not all artists are going to appreciate that, are they?
CH: No.
SDE: You know, Roland and Curt [from Tears For Fears] got a bit tired of that in the end, and the other night Lloyd Cole was saying how Ian Stanley drove the Commotions to distraction when he was working with them on their 'Mainstream' album. So that's quite interesting, I think.
CH: Yeah. I also think there's a kind of zeitgeist element to all that, because there was a period of time where, with the advent of drum machines, particularly programmable drum machines, there was a lot of drummers that would ordinarily come down and do a bit of banging around and then piss off down the pub.
And that would be their contribution to the album. With the advent of drum machines, where you could get things, you know, very meticulous and so, I think there was a period of time where precision and things being sort of, if you like, rhythmically correct, was seemingly more fashionable and more important than things like 'feel' and 'groove' and all that kind of stuff.
And, you know, a lot of those early 80s records, they're extraordinarily over the top in terms of snare drums and power and things being connected and, you know, being on grid, as they say.
SDE: And are you doing everything on gut feeling, with all your skills and experience, in terms of how things should sound, rather than, referencing what's happening out there in the world and what kind of sounds we need to be using to make it sound good on the radio?
CH: Oh it's a blend and I'd hope that I wouldn't be accused of having a kind of overview and a plan that had to be stuck to, when working with an artist. I mean, you know, there's a fantastic set of contradictions here because on one hand you want things to be impressive on a kind of yeah, "this is ordered, this is organised" level, but on the other hand, you know, I'm a huge fan of things like, The Rolling Stones. And for example, if you take their catalogue, most of their hit singles, or a large amount of them, they start off with this absolute declaration, something that's powerful, angular and very firm. And by the end of the track, it's like a boozy party! They have a phenomenal sense of being able to go from, you know, the opening chord to 'Start Me Up', which is this absolutely mechanical declaration, it's fantastic. And by the end of it, it's all over the place. It's the same as 'Brown Sugar' and you take 'Jumping Jack Flash', the opening rumble of that is Keith's riffs, and by the end of it, it's sort of bumbling along.
So, I'm a huge fan of things which are organic and natural but, at that period of time when I was working, the general theme, you know, the 'Scritti Politti-ness' of things was incredibly in time, you know.
SDE: And what role was the Fairlight playing amongst all this – I mean, we're talking kind of 1988 early '89 here. Was the Fairlight still an important part of the process, even that late in the 80s?
CH: Well the Fairlight offered an opportunity to sample stuff and then sequence it, you know.
SDE: Of course, but weren't there other things that could do that by this time as well?
CH: Indeed. There was the [Akai] S1000 sampler and indeed we were using Mac computers and different sequencing packages and stuff, yeah.
SDE: And what about the musicians that played on these two songs. Did you play live drums and then edit them afterwards, or was it all drum machines?
CH: To be honest, I can't remember the process. I'll tell you a process that I used to do… we'd get a track going, and I'd go in and play drums and I'll do fills etc. and it would just flow. And then I'd look at the nature of what I'd done, and then programme what I'd done. I suppose the classic version of that is 'Everybody Wants to Rule the World', the Tears For Fears track. I went in and played the drums, and then meticulously programmed what I'd played. So it's a hybrid between being merely programmed – and actually an imitation of all the fills – and live drums. Everything in there, the expression, is manmade if you like, it's human. And I think I probably did the same approach [with Howard], I probably sat at the kit and played through the track a couple of times, and then went to work and programmed it.
In terms of Andy [Ross] playing guitar, he was, you know, he was sort of a family member, he was friends of friends and he was a great guitar player. He was friendly with Howard, so it was easy to work with him.
SDE: 'The Prisoner' and 'Everlasting Love' are obviously very different aren't they? 'The Prisoner' has that kind of modern rock/pop thing going on, whereas 'Everlasting Love' is that very kind of poppy, mainstream sort of song. Does that affect your approach?
CH: The approach is probably quite similar. You know, we're in the same sort of mindset when we're doing them, it's just that we knew that one was going to be a more light poppy radio thing, the other thing was more probably for American rock radio, you know.
So, they were, in that respect tailored for, you know, what they were going to be used for, I suppose. That sounds very clinical, I mean, you know, but that's probably what was going on, we were looking at the nature of what they were going, how they were going to be put in the marketplace, you know.
SDE: And what about the roles and responsibilities with the three of you, you, Ian and Ross? I guess that well established by that point… Ross had that engineering side of it covered
CH: Yes.
SDE: And Ian was largely keyboards… and things.
CH: Sure. I mean I think the three of us have probably always overlapped in terms of what we need and what we want. I mean, to this day, although less with Ian now because he's not working in music in the same way.
SDE: And Ross Cullum ended up co-producing Howard's next album [1992's In The Running] and co-wrote some songs with Howard too, so he obviously built up a really good relationship as well?
CH: Very much so. I think that was quite a healthy relationship for that record.
SDE: Was there ever any talk of maybe doing more than two tracks for the album?
CH: At that point, that's as far as we went with it. We just thought 'that feels good'.
SDE: Neither of the two songs were a hit in the UK, so does that mean you failed? Or is it a case of there's some things you can't control and you have to just take it on the chin?
CH: Oh god, you have to do that all the time! It failed; it failed in terms of him having hits in this country. And, you know, you can look at it and say, well the production ideas were wrong, or the songs were okay, but they weren't absolutely perfectly made for a British audience. Or you could say that, you know, at the time, as you say, everything was a bit fickle and the press weren't really backing him as a major force or whatever it be. I can take any amount of that on the chin because I know the industry, I know how, at any given point, you can have a really successful record by an absolute mistake.
And you can have something that everyone's toiled on and made perfect and amazing, and everyone's in love with it, and it just doesn't work. So, you have to; you have to take it on the chin, you just do. And you just hope that you learn by it and you also reflect that perhaps not all the reasons it wasn't successful were all your fault. But you know, you just, yeah you just take it on the chin, you have to.
SDE: But that's why the music industry is so tricky, isn't it? Because failure can be put down to so many things. You've got record labels who will come to a conclusion that the reason something didn't work was because of X. You might have the artist thinking it's Y, you might the manager thinking it's Z!
CH: Yeah, I mean you can look at the trends for all this stuff; I mean there are certain artists where probably the truth is they go off the boil a bit, they're not writing their most vibrant stuff, their hearts not in it quite the same way. And they're not having the success they had, and there are not so many people are taking their phone calls anymore. All that sort of stuff, and they often fire their manager, as if it's the manager's fault. Now it may be, but you know, it can't always be the manager's fault, but they do get fired a lot.
SDE: Arguably, this is probably the last album where Howard Jones really made an effort maybe to try and have a hit, and I think sensibly, he probably just thought, I'm going to do what I want from here on in.
CH: I think that's absolutely right. I think he was on the kind of hits/pop star treadmill and, you know, you can see it slowing down, you know.
SDE: And to be fair, he was still having quite a big success in America. Everlasting Love got to number 12 over there.
CH: Well he's got much more of a cult kind of thing going on these days, I mean, you know, he's always had a big following and does exactly what he wants. And I think that bit is absolutely superb, I love the fact that he's made a marvellous transition – he isn't traipsing the boards, in all the old gear – clothes, I mean – trying to be a dancing pop star.
---
Thanks to Chris Hughes who was talking to Paul Sinclair for SDE.
Howard Jones' Cross That Line album was reissued last month and is available on 3CD+DVD deluxe and silver vinyl.
---
Compare prices and pre-order
Howard Jones
Cross That Line - 3CD+DVD box set
Compare prices and pre-order
Howard Jones
Cross That Line - silver vinyl LP
Cross That Line 3CD+DVD
CD 1
1. THE PRISONER
2. EVERLASTING LOVE
3. POWERHOUSE
4. LAST SUPPER
5. CROSS THAT LINE
6. OUT OF THIN AIR
7. GUARDIANS OF THE BREATH
8. FRESH AIR WALTZ
9. WANDERS TO YOU
10. THOSE WHO MOVE CLOUDS
11. MODERN MAN
12. THE BRUTALITY OF FACT
13. POWER OF THE MEDIA
14. POWERHOUSE (DANNY D 12" EDIT)
CD 2
1. THE PRISONER (ALTERNATIVE 7″ MIX)*
2. EVERLASTING LOVE (JULIAN MENDELSOHN MIX)*
3. MODERN MAN (EARLY MIX)*
4. POWERHOUSE (7″ INSTRUMENTAL MIX)*
5. FRESH AIR WALTZ (EARLY MIX)*
6. THE PRISONER (THE PORTMEIRION MIX)
7. RUBBER MORALS
8. HAVE YOU HEARD THE NEWS?
9. POWERHOUSE (DANNY D 7″ EDIT)
10. THE PRISONER (US 7″ EDIT)**
11. EVERLASTING LOVE
(ORIGINAL MIX – AKA THE INSTITUTE MIX)**
12. CROSS THAT LINE (EARLY MIX)*
13. POWERHOUSE OF LOVE (EARLY MIX)*
14. THE PRISONER (AC EDIT)*
15. POWERHOUSE (DANNY D ACID MIX EDIT VERSION 1)*
* PREVIOUSLY UNRELEASED
** PREVIOUSLY UNRELEASED DIGITALLY
CD 3
1. EVERLASTING LOVE (INSTRUMENTAL MIX)*
2. THE PRISONER (BATTERY STUDIO MIX 1)*
3. POWERHOUSE (7″ ALTERNATIVE MIX)*
4. EVERLASTING LOVE (JULIAN MENDELSOHN TV MIX)*
5. THE PRISONER (ORIGINAL ALBUM MIX)*
6. CROSS THAT LINE
(MARQUEE REHEARSAL 18TH JUNE 1988)*
7. POWERHOUSE (MARQUEE REHEARSAL 18TH JUNE 1988)*
8. RUBBER MORALS (TV MIX)*
9. EVERLASTING LOVE (ALTERNATIVE INSTITUTE MIX)*
10. THE PRISONER (INSTRUMENTAL MIX)*
11. POWERHOUSE (TV INSTRUMENTAL MIX)**
12. EVERLASTING LOVE (808 MIX)
13. POWERHOUSE (DANNY D ACID MIX EDIT VERSION 2)*
14. EVERLASTING LOVE (PETER COLLINS MASTER MIX)*
15. POWERHOUSE
(ALTERNATIVE ALBUM MIX – AKA DANNY D DELAY MIX)*
* PREVIOUSLY UNRELEASED
** PREVIOUSLY UNRELEASED DIGITALLY
DVD (NTSC/REGION FREE)
1. INTERVIEW WITH HOWARD JONES MAY 2020:
– CREATING "CROSS THAT LINE"
– TRACK BY TRACK COMMENTARY
2. EVERLASTING LOVE (PROMO VIDEO)
3. THE PRISONER (PROMO VIDEO)
4. EVERLASTING LOVE (ALTERNATIVE VERSION)
(PROMO VIDEO)
Cross That Line silver vinyl LP
1. THE PRISONER
2. EVERLASTING LOVE
3. POWERHOUSE
4. LAST SUPPER
5. CROSS THAT LINE
SIDE TWO
1. OUT OF THIN AIR
2. GUARDIANS OF THE BREATH
3. FRESH AIR WALTZ
4. WANDERS TO YOU
5. THOSE WHO MOVE CLOUDS