 News
A Flock of Seagulls 3CD deluxe edition
1982 debut expanded and remastered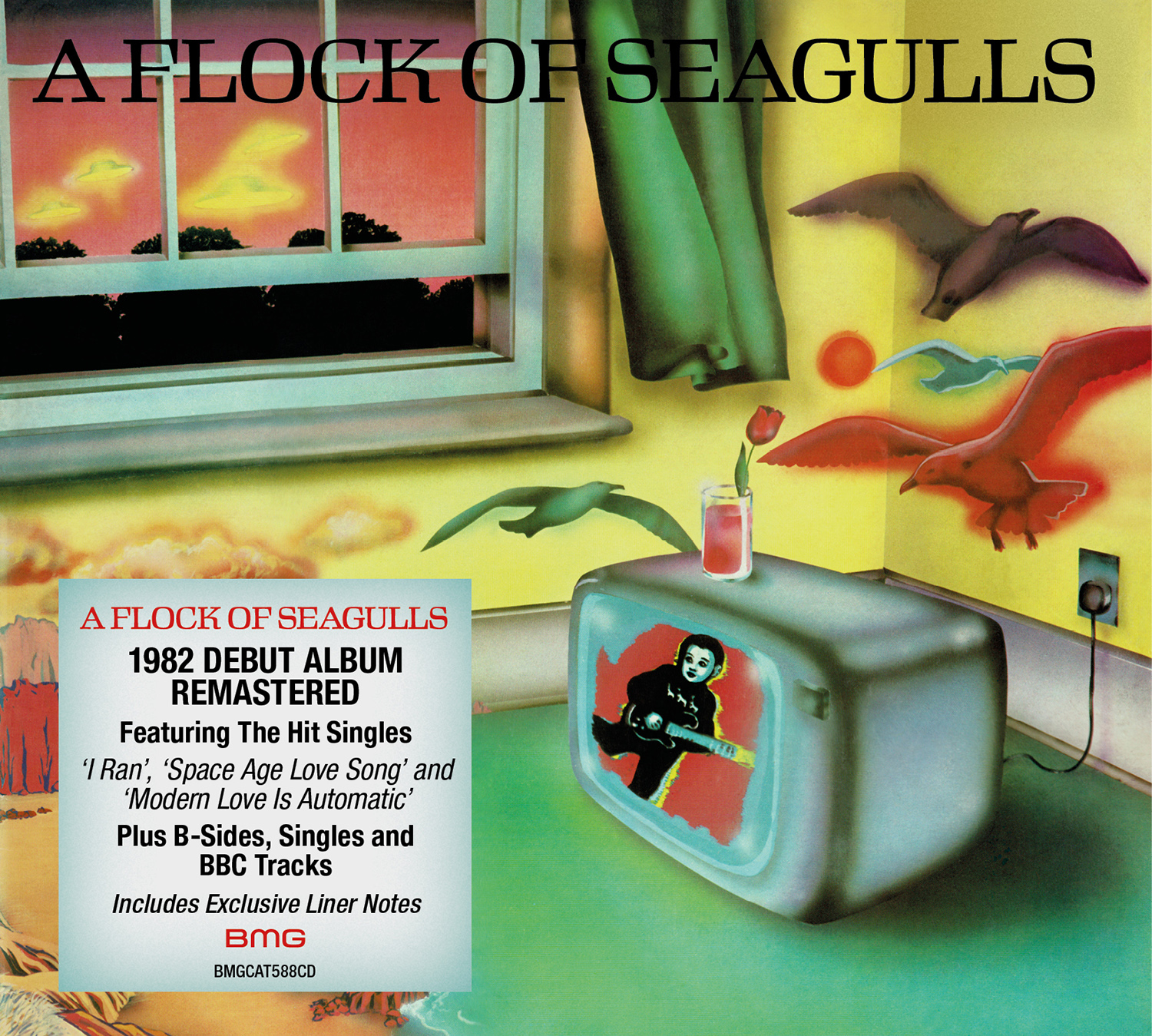 A Flock of Seagulls' eponymous debut album will be reissued as a triple-CD deluxe edition, and on coloured vinyl, in February next year.
Originally released in 1982, A Flock Of Seagulls was a significant success in America, reaching the top 10 in the album charts. The second single from the album, 'I Ran (So Far Away)' was also a top ten hit in the US and was an early sign of the so-called Second British Invasion, which saw British synth-pop or new wave acts enjoy chart success Stateside, in part, thanks to MTV.
Curiously, both the album and the single enjoyed less success in the UK; indeed, 'I Ran' didn't even crack the top 40 singles chart in Britain (the group's only UK top 10 single was 'Wishing (If I Had A Photograph Of You' from the second album, Listen).
The (slightly belated) 40th Anniversary 3CD reissue includes the original album remastered, as well as b-sides, singles, BBC Sessions and a BBC concert held at the Paris Theatre, London, which was originally transmitted in January 1982. SDE contributor John Earls contributes notes which include an interview with A Flock Of Seagulls lead singer and founding member Mike Score. The album is also being reissued on coloured (orange) vinyl.
This expanded reissue of A Flock Of Seagulls will be released on 17 February 2023 via BMG.

Compare prices and pre-order
A Flock of Seagulls
A Flock of Seagulls - 3CD deluxe
Compare prices and pre-order
A Flock of Seagulls
A Flock of Seagulls - orange vinyl LP
Tracklisting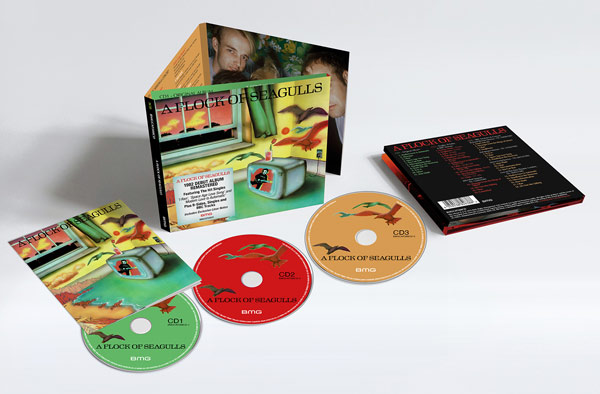 Flock of Seagulls Flock of Seagulls
/
CD 1: Original Album Remastered

Modern Love Is Automatic
Messages
I Ran
Space Age Love Song
You Can Run
Telecommunication
Standing In The Doorway
Don't Ask Me
D.N.A.
Tokyo
Man Made

CD 2: B-sides, Singles & BBC Session

Factory Music
Tanglimara
Intro
Pick Me Up
Windows
(It's Not Me) Talking
Modern Love Is Automatic (Single Edit)
I Ran (Single Edit)
Space Age Love Song (Single Edit)
(It's Not Me) Talking (Remix)
(It's Not Me) Talking (Instrumental)
I Ran (12″ Mix)

John Peel Session

Messages From The Rings Of Saturn
(It's Not Me) Talking
I Ran
Committed

CD 3: BBC Sessions & Concert

Richard Skinner Session

Don't Ask Me
Messages From The Rings Of Saturn
I Ran
Tanglimara

Kid Jensen Session

D.N.A.
I Ran
Space Age Love Song
Standing In The Doorway

Janice Long Session

Man Made
I Ran
Telecommunication
You Can Run

Paris Theatre, London Concert

Modern Love Is Automatic
Standing In The Doorway
Telecommunication
Man Made
I Ran
(It's Not Me) Talking