 News
ABBA / Album Box Set
10CD or 10LP sets add Voyage and bonus tracks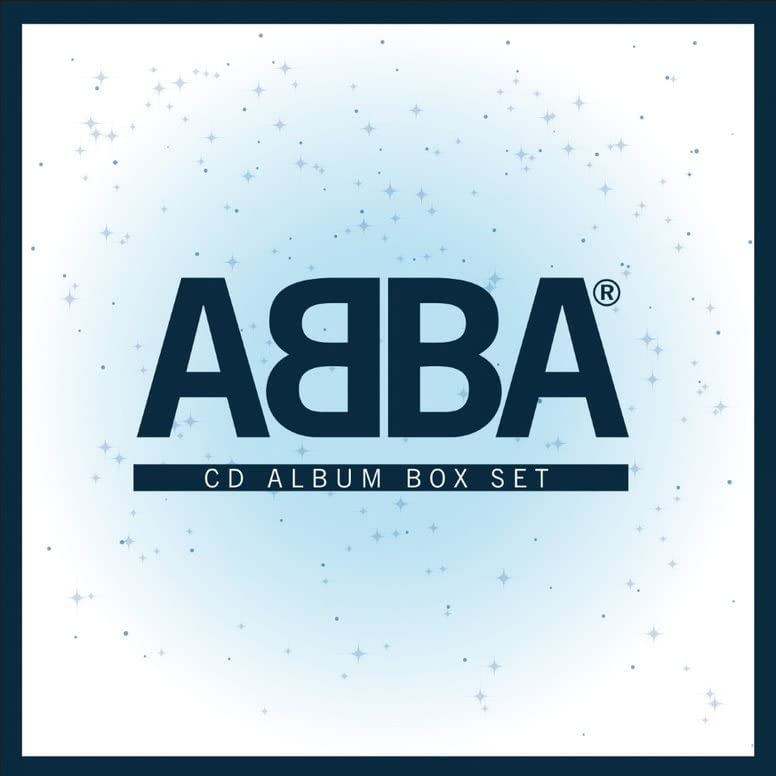 A new 'complete' ABBA albums box set will be issued in May with both CD and vinyl formats available. This 10-disc package has been updated to include their chart-topping Voyage album and also features a bonus disc of non-album singles and B-sides.
There's a 10LP black vinyl edition and a 10CD set. The 180g vinyl edition is said to "mirror the spec" of the previously released The Studio Albums vinyl box, although that was an 8LP set (no bonus album or, of course, Voyage) and was coloured vinyl rather than black, so it mirrors the spec apart from when it doesn't.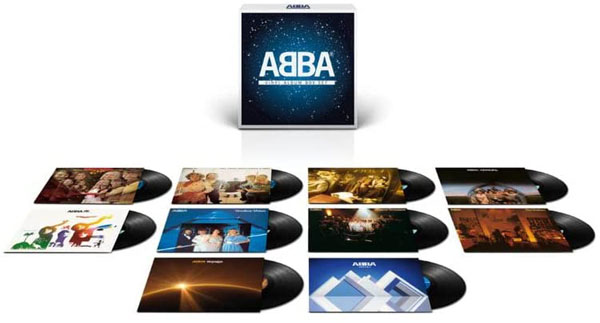 There are no extra tracks on the albums themselves and the actual 10-track bonus disc is not a comprehensive round-up, constricted no doubt by the running time of the vinyl record. The 2008 The Albums CD box set had a 17-track bonus disc, by comparison.
The CD box set comes with a 40-page booklet while the vinyl box doesn't include any booklet, despite its £190 price tag in the UK! All the albums are also being issued on vinyl picture disc, although they are only available via Universal/ABBA channels (Sound of Vinyl etc.).
Both CD and vinyl boxes are issued on May 27 2022 via Polydor/UMC.
Compare prices and pre-order
ABBA
The Albums - CD box set
Compare prices and pre-order
ABBA
The Albums - vinyl box set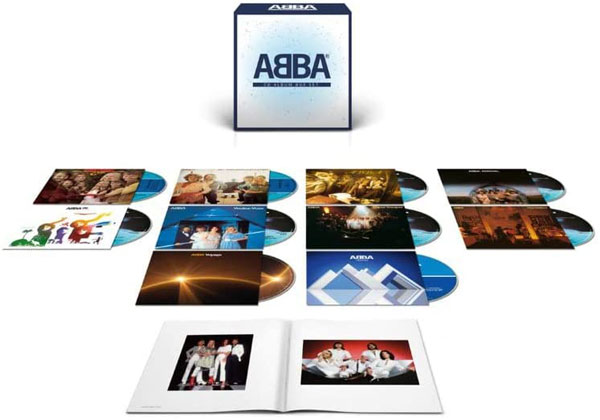 Tracklisting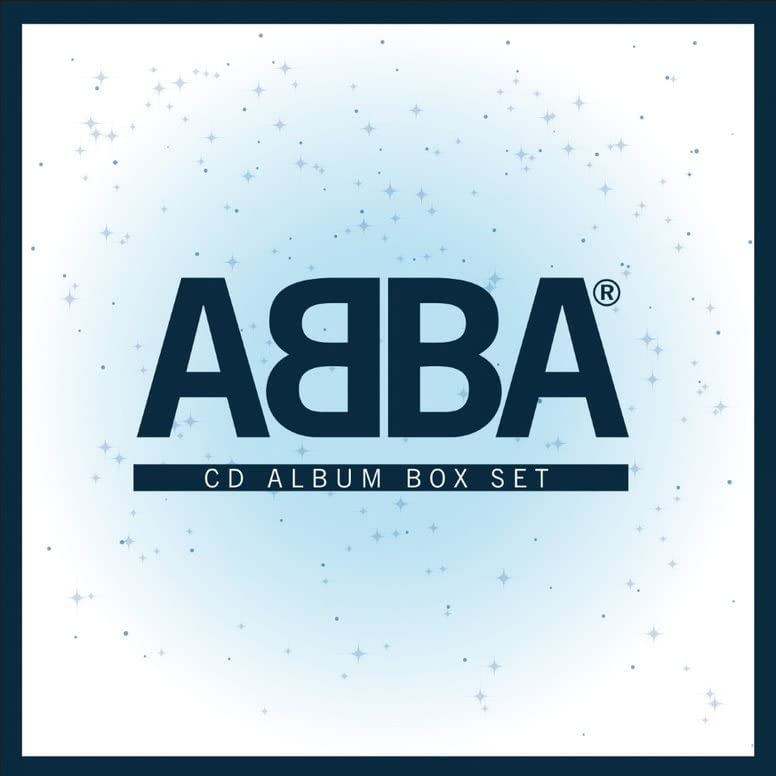 CD Album Box Set ABBA
/
CD 1 / LP 1: Ring Ring

Ring Ring
Another Town, Another Train
Disillusion
People Need Love
I Saw It In The Mirror
Nina, Pretty Ballerina
Love Isn't Easy (But It Sure Is Hard Enough)
Me And Bobby And Bobby's Brother
He Is Your Brother
Ring, Ring (Bara Du Slog En Signal)
I Am Just A Girl
Rock 'N' Roll Band

CD 2 / LP 2: Waterloo

Waterloo
Sitting In The Palmtree
King Kong Song
Hasta Manana
My Mama Said
Dance (While The Music Still Goes On)
Honey, Honey
Watch Out
What About Livingstone
Gonna Sing You My Love Song
Suzy-Hang-Around
Waterloo

CD 3 / LP 3: ABBA

Mamma Mia
Hey, Hey Helen
Tropical Loveland
SOS
Man In The Middle
Bang-A-Boomerang
I Do, I Do, I Do, I Do, I Do
Rock Me
Intermezzo No. 1
I've Been Waiting For You
So Long

CD 4 / LP 4: Arrival

When I Kissed The Teacher
Dancing Queen
My Love, My Life
Dum Dum Diddle
Knowing Me, Knowing You
Money, Money, Money
That's Me
Why Did It Have To Be Me?
Tiger
Arrival

CD 5 / LP 5: ABBA: The Album

Eagle
Take A Chance On Me
One Man, One Woman
The Name Of The Game
Move On
Hole In Your Soul
Thank You For The Music
I Wonder (Departure)
I'm A Marionette

CD 6 / LP 6: Voulez-Vous

As Good As New
Voulez-Vous
I Have A Dream
Angeleyes
The King Has Lost His Crown
Does Your Mother Know
If It Wasn't For The Nights
Chiquitita
Lovers (Live A Little Longer)
Kisses Of Fire

CD 7 / LP 7: Super Trouper

Super Trouper
The Winner Takes It All
On And On And On
Andante, Andante
Me And I
Happy New Year
Our Last Summer
The Piper
Lay All Your Love On Me
The Way Old Friends Do

CD 8 / LP 8

The Visitors
Head Over Heels
When All Is Said And Done
Soldiers
I Let The Music Speak
One Of Us
Two For The Price Of One
Slipping Through My Fingers
Like An Angel Passing Through My Room

CD 9 / LP: Voyage

I Still Have Faith In You
When You Danced With Me
Little Things
Don't Shut Me Down
Just A Notion
I Can Be That Woman
Keep An Eye On Dan
Bumblebee
No Doubt About It
Ode To Freedom

CD 10 / LP 10: Bonus Tracks

Gimme! Gimme! Gimme! (A Man After Midnight)
Fernando
Summer Night City
Under Attack
The Day Before You Came
Lovelight
Happy Hawaii
Elaine
Should I Laugh Or Cry
Put On Your White Sombrero