 News
ABBA / Happy New Year blue vinyl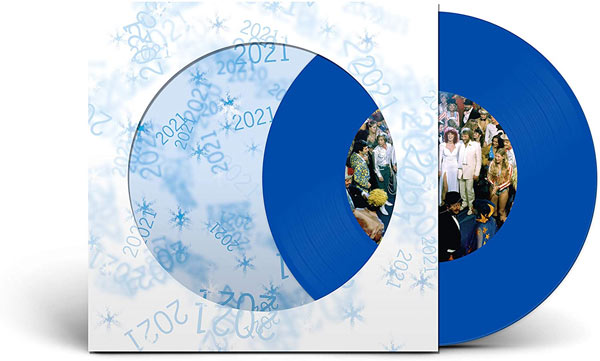 Happy New Year, again.
ABBA will release their Super Trouper album track 'Happy New Year' as a special limited coloured vinyl seven-inch single in December.

It may feel like a single, but back in 1980, 'Happy New Year' was only ever issued as a 45 in Argentina, as ABBA felt like they'd raided the Super Trouper 'cookie jar' enough with the three big hits ('Super Trouper', 'The Winner Takes It All' and 'Lay All Your Love On Me').
This is a limited edition, but unusually they've actually specified the number and 'only' 6000 will be pressed in a single worldwide run.
The die-cut gatefold sleeve features unique artwork, which displays the single with its picture label, a shot of ABBA from the Rune Söderqvist-designed Super Trouper album cover sessions. The B-side is 'Felicidad', the Spanish language version of 'Happy New Year'.
Happy New Year was actually released a couple of years ago as a white vinyl seven-inch single. That was limited to 3000 units, so this new one isn't quite as rare. Can we expect a different colour every two years!?
The blue vinyl seven-inch of 'Happy New Year' will be issued on 4 December 2020. The Super Trouper album will be reissued as a half-speed mastered vinyl edition (along with picture discs and a seven-inch box set) at the end of this month.
You might also like…
Happy New Year
Felicidad