 News
Alphaville / Eternally Yours
'Best of' with orchestral re-recordings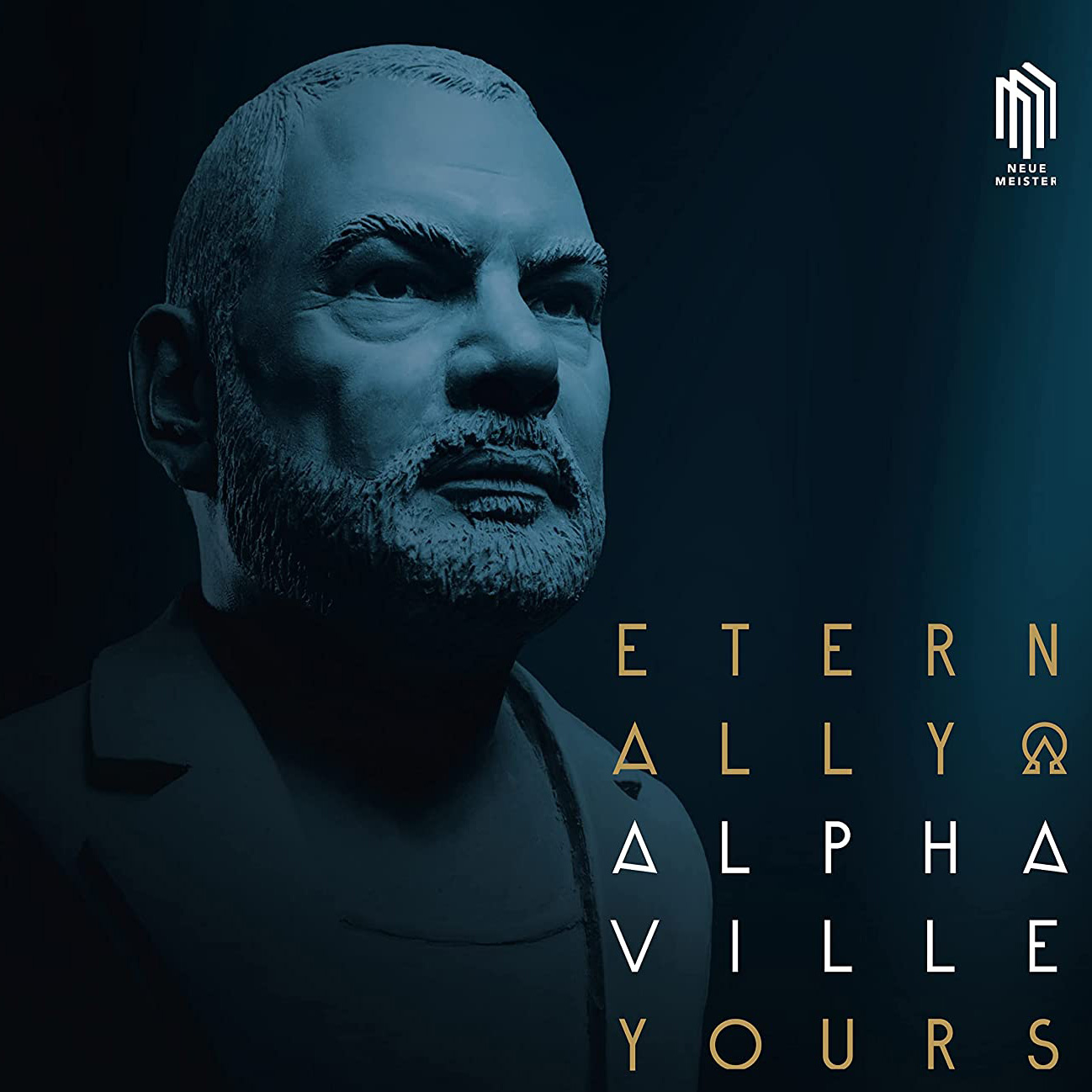 German synth-pop band Alphaville are issuing a 'symphonic' greatest hits collection called Eternally Yours. All the songs have been rearranged and recorded with the German Film Orchestra Bablsberg.
Alphaville are best known for their 1984 international hit single 'Big in Japan' and enjoyed success in Europe at the time with singles such as 'Forever Young', 'Sounds Like A Melody' and 'Jet Set'.
The new orchestral recordings are described as a "symbiosis between [lead singer] Marian Gold's unique vocal abilities, the original Alphaville sound and the majestically powerful multifaceted nature of the large German Film Orchestra Babelsberg".
The album is being issued in three physical formats. A 2CD set offers 23 tracks including some bonus single edits and alternate versions. A 3LP vinyl edition (available in yellow and black versions) delivers 26 tracks, with three bonus cuts on side F.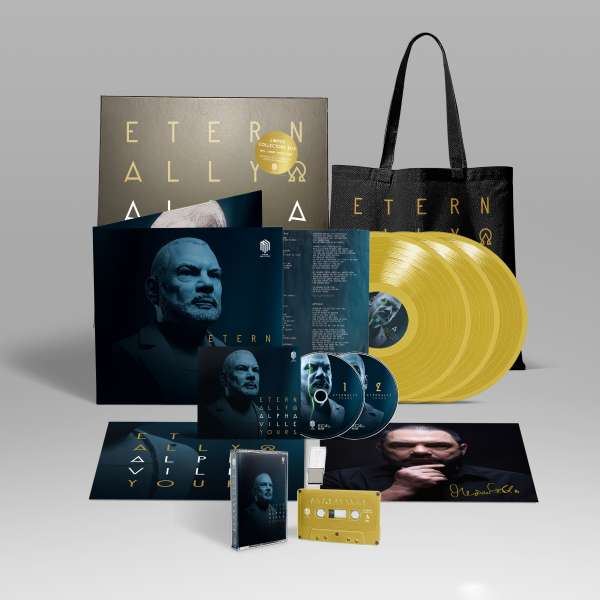 Finally, there is an all singing and dancing super deluxe edition collector's box set that's exclusive to German retailer JPC. This includes the 2CD set, the 3LP gold vinyl, a (gold) cassette edition and a USB stick with a Dolby Atmos version of Eternally Yours along with a hand-signed art print, large format booklet with a track-by-track annotation by Marian Gold and "photographic insights" into the recording history of Alphaville. The box even comes with a tote bag!
Eternally Yours is due to be released on 23 September 2022, via Edel's 'New Masters' imprint.
Compare prices and pre-order
Alphaville
Eternally Yours - 2CD set
Compare prices and pre-order
Alphaville
Eternally Yours - 3LP yellow vinyl
Compare prices and pre-order
Alphaville
Eternally Yours - 3LP black vinyl
Tracklisting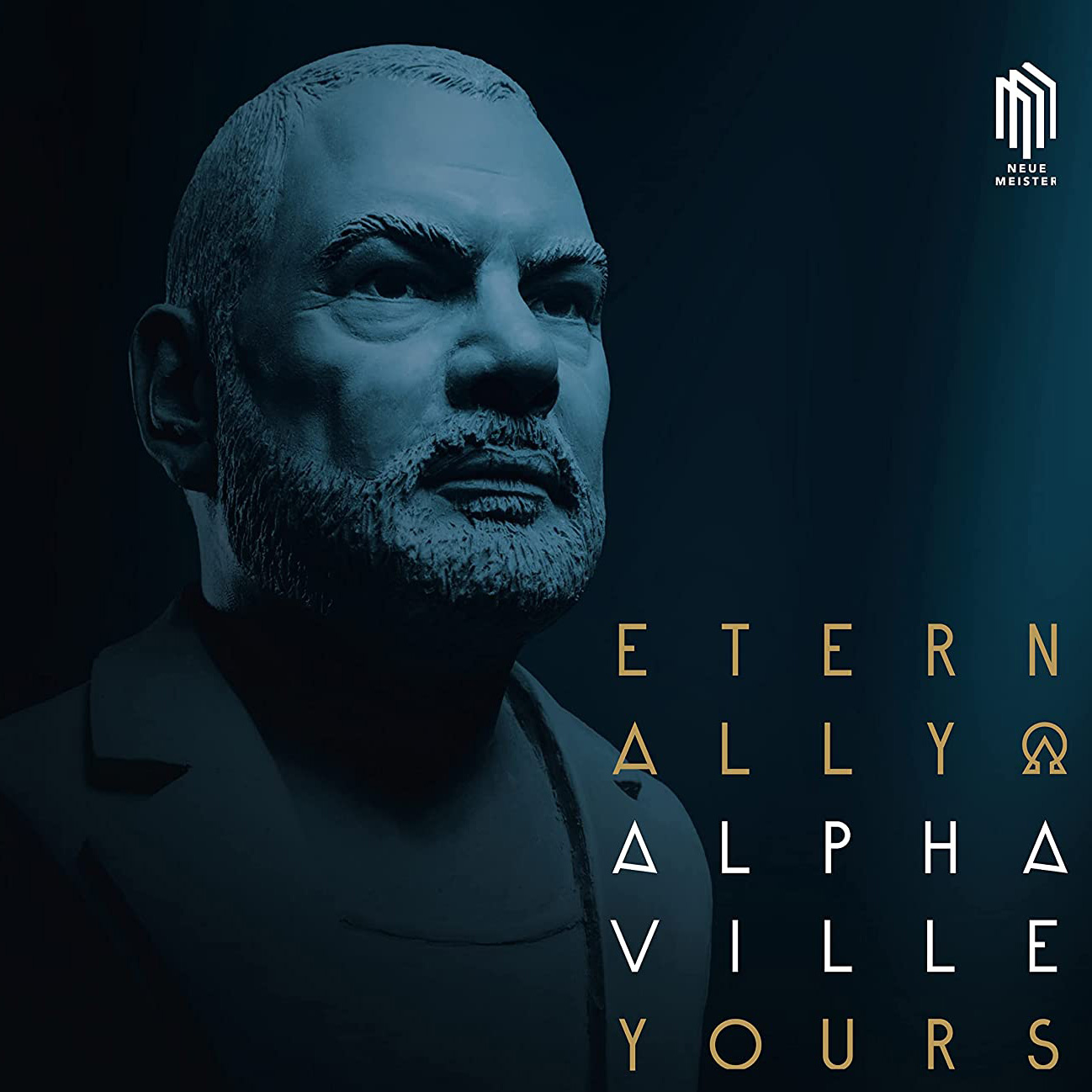 Eternally Yours Alphaville
/
CD 1

Dream Machine
Summer in Berlin
Big in Japan
Dance With Me
Summer Rain
Apollo
Elegy
Lassie Come Home
Moon Girl
Welcome to the Sun

CD 2

A Victory of Love
Sounds Like a Melody
Around the Universe
Eternally Yours
Diamonds Are forever
Flame
Forever Young
Big in Japan (Bass Roque Version)
Sounds like a Melody (Chamber Version)
Forever Young ("Petite")
Big in Japan (single edit)
Sounds like a Melody (Single Edit)
Forever Young (Single Edit)

LP 1

Side A

Dream Machine
Summer in Berlin
Big in Japan
Dance With Me

Side B

Summer Rain
Apollo
Elegy
Lassie Come Home

LP 2

Side C

Moon Girl
Welcome to the Sun
A Victory of Love
Sounds Like a Melody

Side D

Around the Universe
Eternally Yours
Diamonds Are forever
Flame
Forever Young

LP 3

Side E

Big in Japan (Bass Roque Version)
Sounds like a Melody (Chamber Version)
Forever Young ("Petite")
Big in Japan (single edit)
Sounds like a Melody (Single Edit)
Forever Young (Single Edit)

Side F

Pandora's Lullaby (Lunapark Version MCMXCI)
Elegy (Springtime Version MCMXC)
Dream Machine (Dreamscape Version MCMXCIX)