 News
Billy Joel / The Vinyl Collection Vol 2
11LP vinyl box set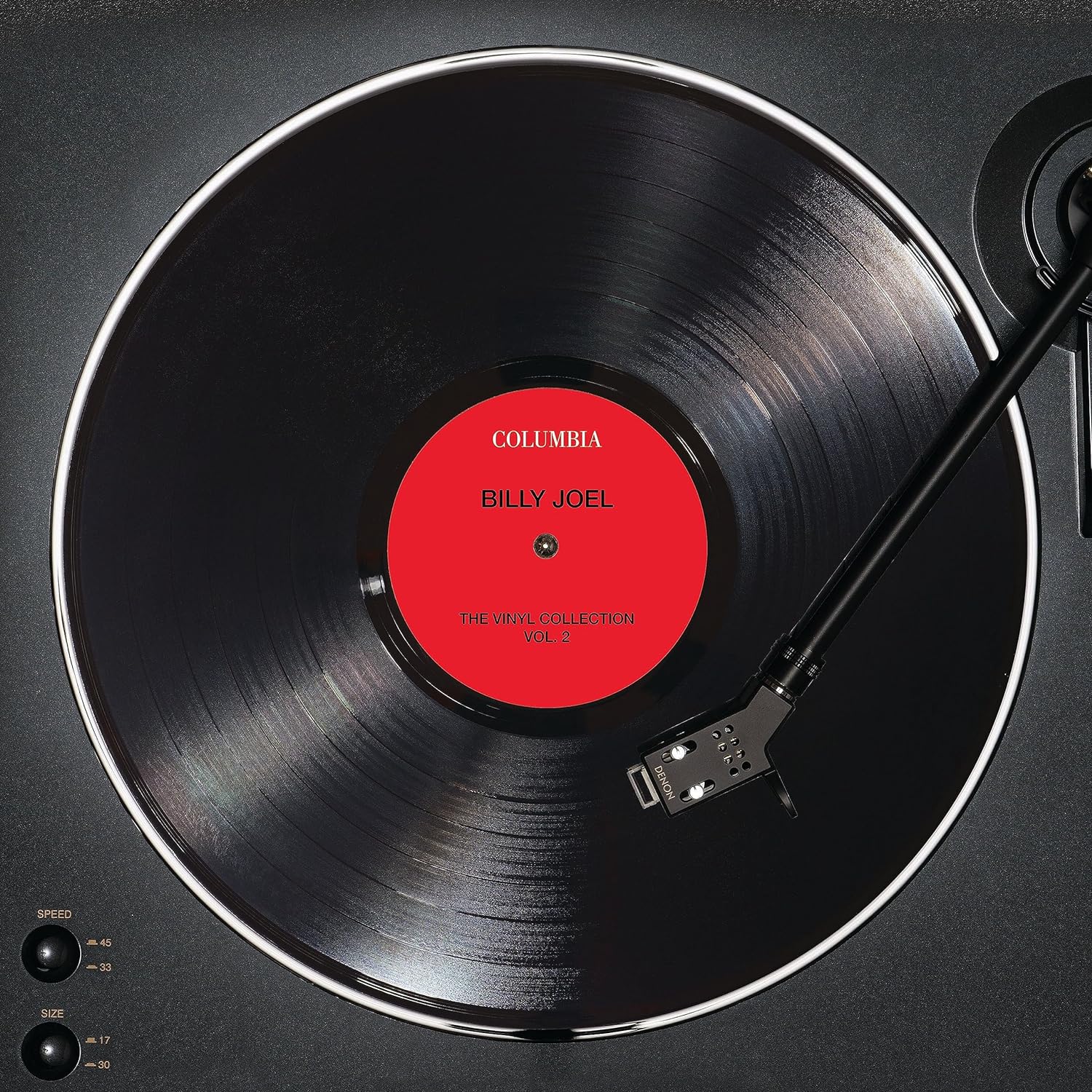 Sony will follow up their first Billy Joel vinyl collection box from 2021 with The Vinyl Collection Vol. 2 a new package that includes the remainder of his back catalogue.
The 11LP vinyl box includes Glass Houses (1980), The Nylon Curtain (1982), An Innocent Man (1983), The Bridge (1986), Storm Front (1989), River of Dreams (1993) and, for the first time on the format, the classical Fantasies & Delusions (2001, 2LP) and Live From Long Island (1982, 3LP).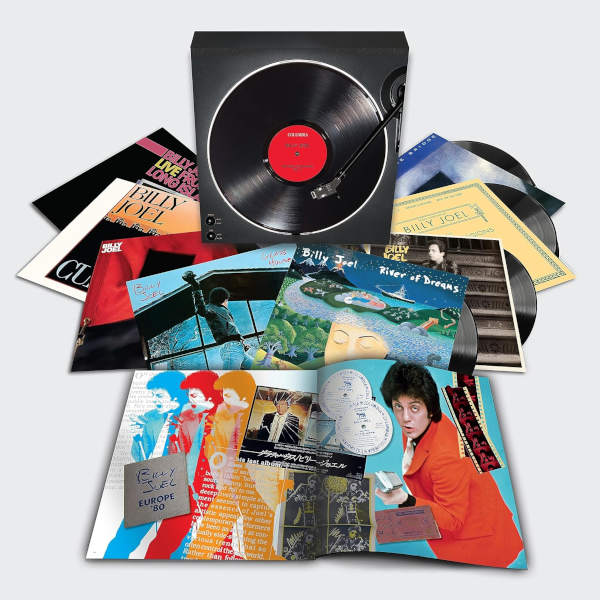 All audio has been remastered from "original sources" at Sterling Sound. The vinyl box comes with a 60-page "booklet".
The Vinyl Collection Vol. 2 will be released on 3 November 2023 via Sony Music.
Compare prices and pre-order
Joel, Billy
The Vinyl Collection Vol 2 - 11LP box set
Tracklisting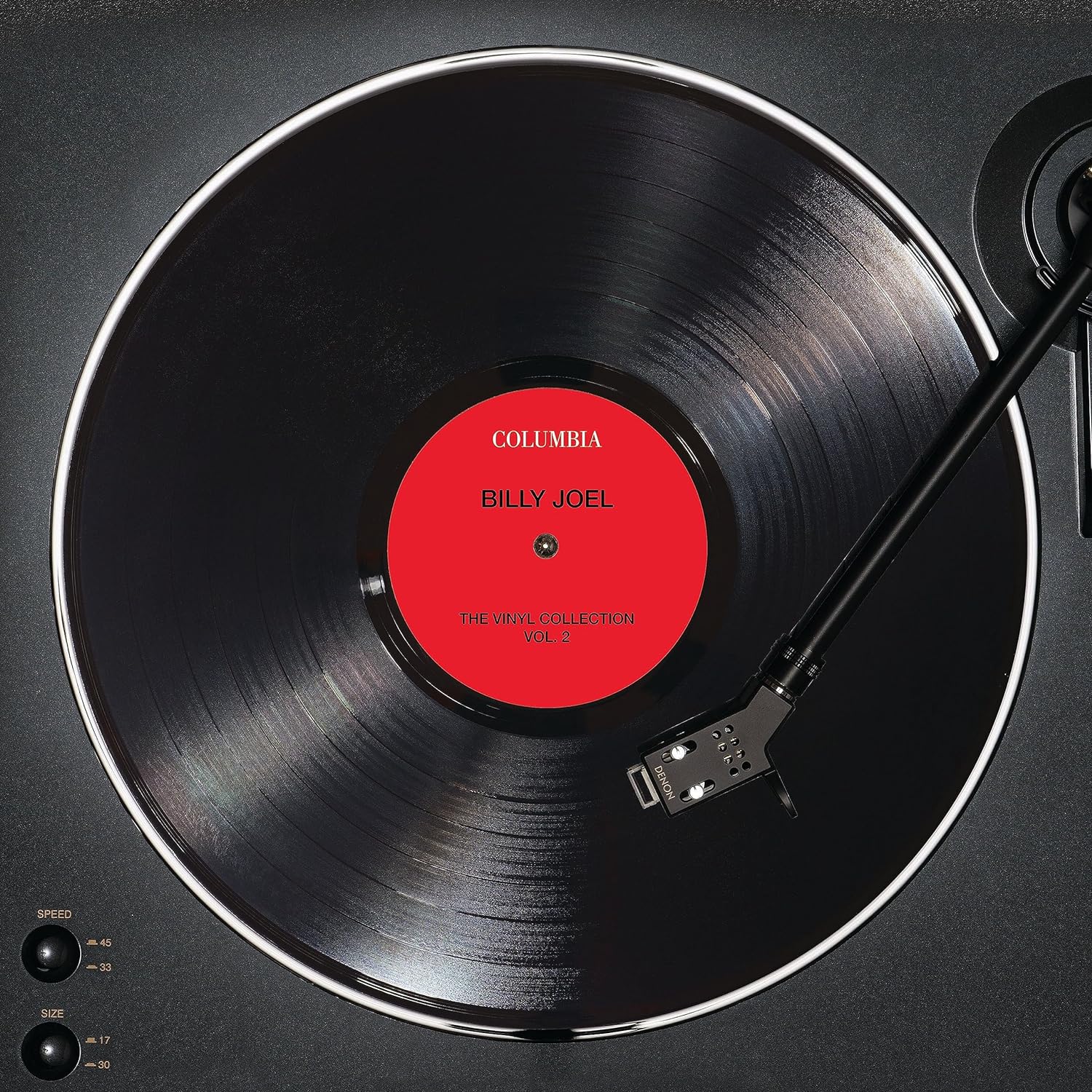 The Vinyl Collection Vol 2 Billy Joel
/
LP 1: Glass Houses (1980) 

Side A

You May Be Right
Sometimes a Fantasy
Don't Ask Me Why
It's Still Rock and Roll to Me
All for Leyna

Side B

I Don't Want to Be Alone
Sleeping with the Television On
C'etait Toi (You Were the One)
Close to the Borderline
Through the Long Night

LP 2: The Nylon Curtain (1982)

Side A

Allentown
Laura
Pressure
Goodnight Saigon

Side B

She's Right on Time
A Room of Our Own
Surprises
Scandinavian Skies
Where's the Orchestra

LP 3: An Innocent Man (1983)

Side A

Easy Money
An Innocent Man
The Longest Time
This Night
Tell Her About It

Side B

Uptown Girl
Careless Talk
Christie Lee
Leave a Tender Moment Alone
Keeping the Faith

LP 4: The Bridge (1986) 

Side A

Running on Ice
This Is the Time
Modern Woman
Baby Grand (duet with Ray Charles)

Side B

Big Man on Mulberry Street
Temptation
Code of Silence
Getting Closer

LP 5: Storm Front (1989)

Side A

That's Not Her Style
We Didn't Start The Fire
The Downeaster 'Alexa'
I Go to Extremes
 Shameless

Side B

Storm Front
Leningrad
State of Grace
When in Rome
And So It Goes

LP 6: River of Dreams (1993)

Side A

No Man's Land
The Great Wall of China
Blonde Over Blue
A Minor Variation
Shades of Grey

Side B

All About Soul
Lullabye (Goodnight, My Angel)
The River of Dreams
Two Thousand Years
Famous Last Words

LPs 7 & 8: Fantasies & Delusions (2001)

Side A

Reverie ("Villa d'Este")
Waltz #1 ("Nunley's Carousel")

Side B

Aria ("Grand Canal")
Invention in C Minor
Soliloquy ("On a Separation")

Side C

Suite for Piano ("Star-Crossed"): I. Innamorato
Suite for Piano ("Star-Crossed"): II. Sorbetto
Suite for Piano ("Star-Crossed"): III. Delusion

Side D

Opus 5. Waltz #2 ("Steinway Hall")
Opus 9. Waltz #3 ("For Lola")
Opus 4. Fantasy ("Film Noir")
Opus 10. Air ("Dublinesque")

LPs 9, 10 & 11: Live From Long Island (1982)

Side A

Allentown
My Life
Prelude/Angry Young Man

Side B

Piano Man
Don't Ask Me Why
The Stranger

Side C

Scandinavian Skies
Movin' Out (Anthony's Song)
She's Always A Woman
Pressure

Side D

Scenes From An Italian Restaurant
Just The Way You Are
Goodnight Saigon

Side E

Stilleto
Band Intro
Until The Night
It's Still Rock N Roll To Me

Side F

Sometimes A Fantasy
Big Shot
You May Be Right
Only The Good Die Young
Souvenir