 News
Brian May / Back to the Light reissue
1992 solo debut remastered, expanded and reissued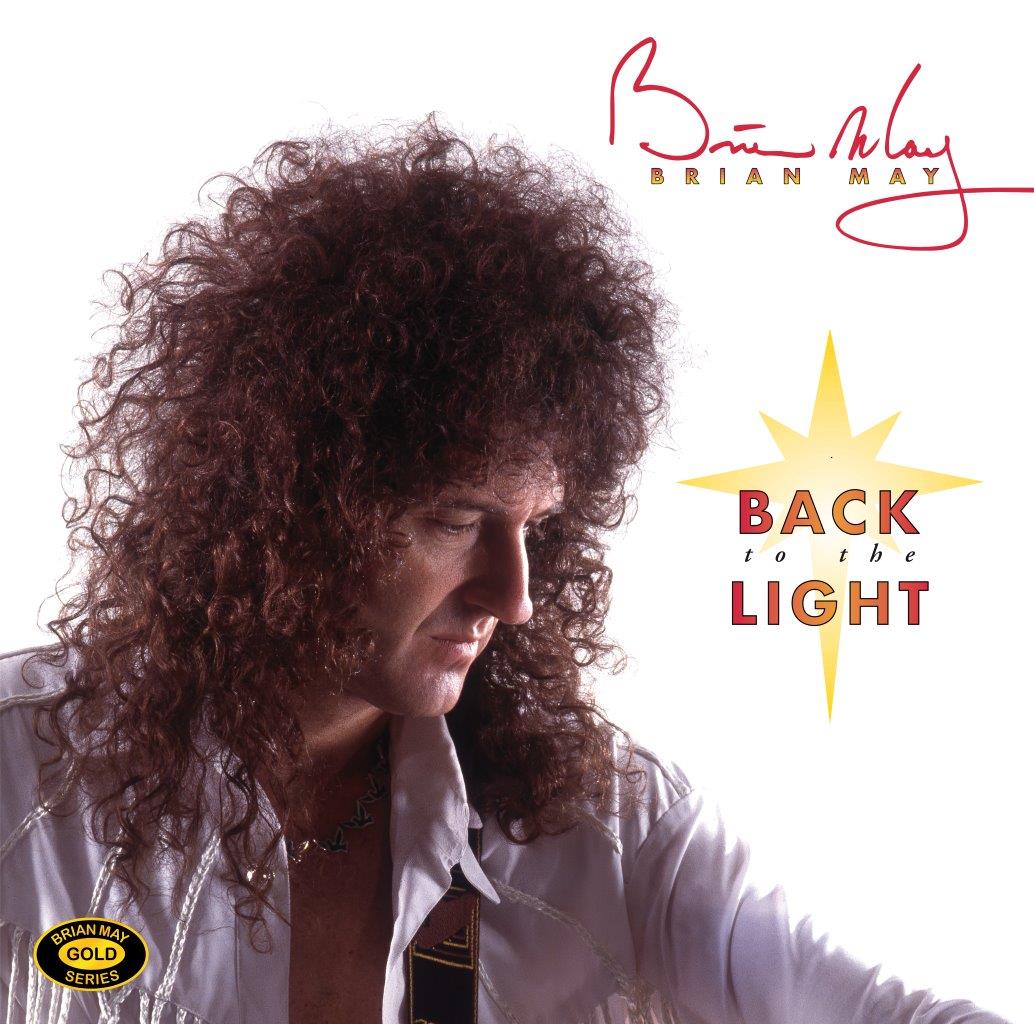 Brian May's first solo album, 1992's Back to the Light (issued in '93 in America), will be reissued in August across a number of formats, including a three-disc box set.
The album reached number six in the UK album charts, and features the singles 'Too Much Love Will Kill You' and 'Driven by You'. Both songs were top ten singles in Britain, the former earning May a prestigious Ivor Novello Award (Best Song Musically and Lyrically) and the latter presumably earning the Queen guitarist a fair wodge of cash, since it was commissioned by Ford Motor Company for a TV ad.
This reissue kicks of a series: 'The Brian May Gold Series', as the man himself explains:
"Each [release] will have a little gold stamp on. And each one of them will give me the opportunity to rediscover the road that I travelled. I really found this fascinating. I was a little nervous at the beginning, thinking what is this going to dredge up in me? But I loved getting back in there. I'm really just hoping it will connect with people who have never heard this stuff before. They know me as a guitarist for Queen. Some know me as an astronomer. Some know me as a campaigner for animal rights. I'm a sort of evangelist for 3-D Victorian Stereoscopy. But very few people have heard my solo output."
The album has been remastered by Bob Ludwig, who worked from the original restored flat mixes for this new edition of Back To The Light.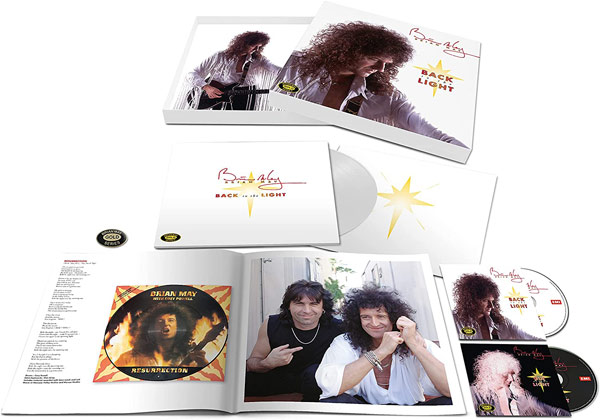 In terms of formats, there's a remastered CD edition, a 2CD edition with a bonus disc and a new vinyl version. A collector's edition deluxe box set includes both CDs and an exclusive white vinyl version of the album. The box set also includes a 32-page book, a 12" art print, a download card and an enamel badge and is presented in a lift-lid box. A signed version was limited to 1000 copies via Queen's site but has already sold out!
Bonus tracks on the two-CD and box set include instrumental versions of 'Nothin' but Blue', 'Too Much Love Will Kill You' and 'Just One Life'. 'Driven by You Two' is the Ford advert version of 'Driven by You' and 'Driven by You' (Cozy and Neil Version '93) also features alongside some live cuts.
Back to the Light is reissued on 6 August 2021.
Compare prices and pre-order
Brian May
Back to the Light - 2CD+vinyl LP box set
Compare prices and pre-order
Brian May
Back to the Light - 2CD deluxe
Compare prices and pre-order
Brian May
Back to the Light - remastered vinyl LP
Compare prices and pre-order
Brian May
Back to the Light - remastered CD
Tracklisting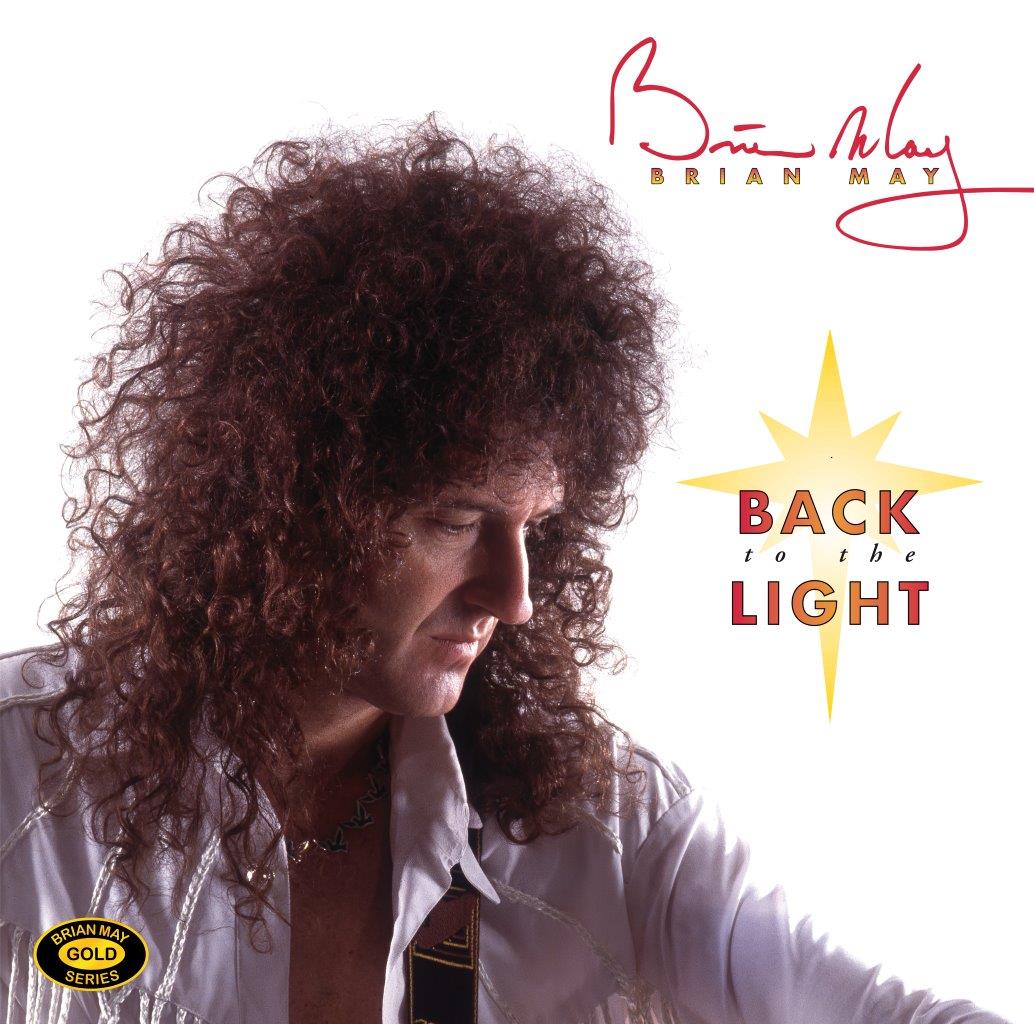 Back to the Light Brian May
/
2CD+LP box set
CD 1 – Back to the Light

The Dark
Back To The Light
Love Token
Resurrection
Too Much Love Will Kill You
Driven By You
Nothin' But Blue
I'm Scared (Justin's Mix '92)
Last Horizon
Let Your Heart Rule Your Head
Just One Life
Rollin' Over

CD 2 – Out of the Light

Nothin' But Blue – Guitar Version
Too Much Love Will Kill You – Guitar Version
Just One Life – Guitar Version
Driven By You Two
Driven By You – Ford Ad Version
Tie Your Mother Down – Live Version
Too Much Love Will Kill You – Live Version
'39 / Let Your Heart Rule Your Head – Live Version
Last Horizon – Live Version
We Will Rock You – Live Version
Driven By You – Cozy and Neil Version '93

Vinyl LP – Back to the Light

The Dark
Back To The Light
Love Token
Resurrection
Too Much Love Will Kill You
Driven By You
Nothin' But Blue
I'm Scared (Justin's Mix '92)
Last Horizon
Let Your Heart Rule Your Head
Just One Life
Rollin' Over