 News
Buena Vista Social Club 25th anniversary reissue
Newly remastered • Unreleased bonus tracks • Deluxe presentation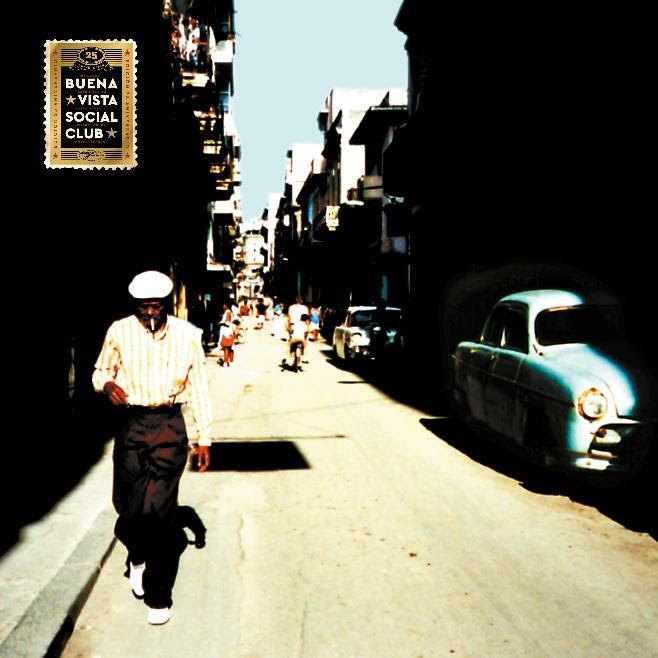 Buena Vista Social Club was the ensemble of Cuban musicians established in 1996 and the subsequent album issued in 1997. That Grammy-winning record enjoyed phenomenal success, with sales of eight million copies, to date. It is now being reissued for its 25th anniversary, newly remastered and featuring previously unheard tracks from the original 1996 recording sessions.
Recorded in just seven days, in Havana, under the direction of Juan de Marcos González and American guitarist Ry Cooder, no one could have predicted how this group of artists would be elevated to the world stage and come to popularise Cuba's rich musical heritage
The album has been remastered by Bernie Grundman and will be reissued as a 2CD deluxe set in a 64-page casebound book packaging. This features new sleeve notes, photos and lyrics etc. The second disc in this set features 12 previously unreleased bonus tracks from the original 1996 session tapes.
A 2LP gatefold vinyl package sees the album pressed on 180g vinyl and includes five of those bonus tracks from the double CD set.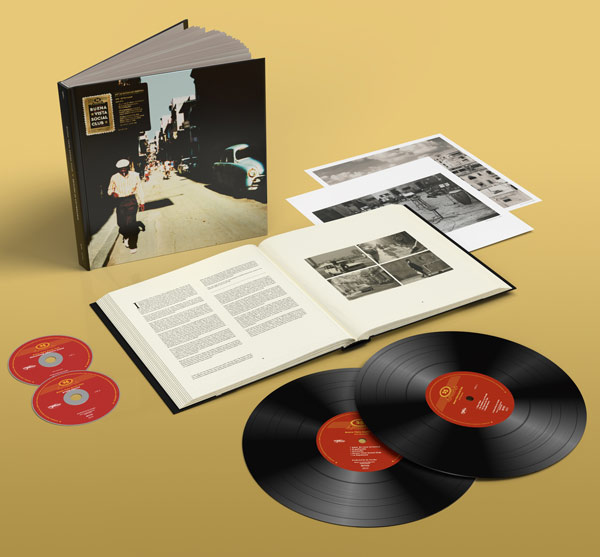 However there is a 'top of the range' physical deluxe edition which brings together both the 2LP vinyl and the 2CD and packages them in a large format, 40-page deluxe bookpack. This comes with a large 40-page book and includes two prints.
All three variants are available via the official store (with T-shirt bundles) or from the usual retail channels, as below.
Buena Vista Social Club 25th anniversary edition is released on 17 September 2021.
Compare prices and pre-order
Buena Vista Social Club
Buena Vista Social Club 25th anniversary 2LP+2CD deluxe bookpack
Compare prices and pre-order
Buena Vista Social Club
Buena Vista Social Club - 25th anniversary 2CD deluxe
Compare prices and pre-order
Buena Vista Social Club
Buena Vista Social Club - 25th anniversary 2LP vinyl
Tracklisting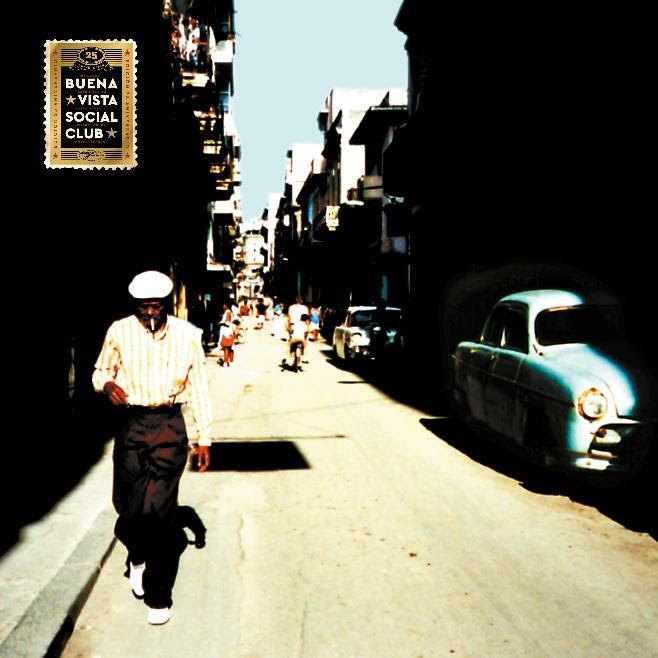 Buena Vista Social Club Buena Vista Social Club
/
2CD book edition
CD 1

Chan Chan (2021 Remaster)
De Camino a La Vereda (2021 Remaster)
El Cuarto de Tula (2021 Remaster)
Pueblo Nuevo (2021 Remaster)
Dos Gardenias (2021 Remaster)
¿ Y Tú Qué Has Hecho? (2021 Remaster)
Veinte Años (2021 Remaster)
El Carretero (2021 Remaster)
Candela (2021 Remaster)
Amor de Loca Juventud (2021 Remaster)
Orgullecida (2021 Remaster)
Murmullo (2021 Remaster)
Buena Vista Social Club (2021 Remaster)
La Bayamesa (2021 Remaster)

CD 2

Chan Chan (Monitor Mix) *
Vicenta *
La Pluma *
Dos Gardenias (Alternate Take) *
Mandinga *
Siboney *
A Tus Pies*
El Carretero (Alternate Take) *
Ensayo *
La Cleptómana *
Descarga Rubén *
Orgullecida (Alternate Trio Take) *

Side A

Chan Chan (2021 Remaster)
De Camino a La Vereda (2021 Remaster)
El Cuarto de Tula (2021 Remaster)
Pueblo Nuevo (2021 Remaster)

Side B

Dos Gardenias (2021 Remaster)
¿ Y Tú Qué Has Hecho? (2021 Remaster)
Veinte Años (2021 Remaster)
El Carretero (2021 Remaster)
Candela (2021 Remaster)

Side C

Amor de Loca Juventud (2021 Remaster)
Orgullecida (2021 Remaster)
Murmullo (2021 Remaster)
Buena Vista Social Club (2021 Remaster)
La Bayamesa (2021 Remaster)

Side D

Vicenta *
La Pluma *
A Tus Pies*
La Cleptómana *
Orgullecida (Alternate Trio Take) *