 News
Creedence Clearwater Revival / Live at Woodstock on vinyl and CD
CCR's entire Woodstock performance set to be released next month.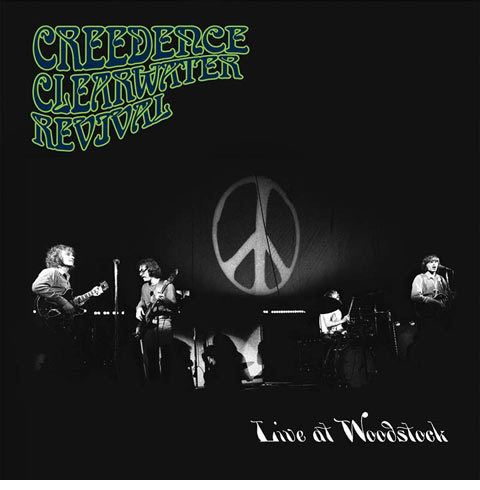 Creedence Clearwater Revival's entire performance from Woodstock is being issued on CD and vinyl next month.

Coming almost 50 years to the day the band performed at the legendary festival, the hour long set features all the band's big numbers such as 'Bad Moon Rising', 'Green River' and 'Proud Mary' alongside a couple of covers such as Wilson Pickett's 'Ninety-Nine and a Half (Won't Do)' and Screamin' Jay Hawkins' 'I Put a Spell on You'.




The show was beset with issues, with the band originally scheduled to appear on the Saturday evening, but didn't get to perform until after midnight due to the previous turn Grateful Dead going on a bit.

Shall we enjoy a bit of 'Born On The Bayou' as a taster? Why not:



This is the first time the band's whole performance has been available on its own, as they refused to let any of their songs appear in the Woodstock movie and only three numbers made it onto the Woodstock 40 Years On: Back to Yasgur's Farm anniversary box from 2009.

Creedence Clearwater Revival Live at Woodstock is released 2 August 2019.


Compare prices and pre-order
Creedence Clearwater Revival
Live at Woodstock - 2LP vinyl
Compare prices and pre-order
Creedence Clearwater Revival
Live at Woodstock - CD
Born on the Bayou
2. Green River
3. Ninety-Nine and a Half (Won't Do)
4. Bootleg
5. Commotion
6. Bad Moon Rising
7. Proud Mary
8. I Put a Spell on You
9. The Night Time is the Right Time
10. Keep on Chooglin'
11. Suzie Q